Are you thinking about where to go this summer? Or maybe you are just tired of everything happening right now and you want to escape your home country for a few days? After all, it is not forbidden to daydream a little and to look up some dreamy travel destinations, right? Maybe you have been thinking about coming to Spain because the restrictions do not seem too strict and the weather looks so nice here. Well, you are correct. The restrictions in Spain are quite human, compared to some of our neighboring countries. We still had our fair share of lockdown last year and we do still have a curfew at night BUT, restaurants are open and you are allowed to meet people outside. As far as I know, the requirements to enter the country are also not too bad, so yes, tourists are always welcome home. (To find out about current travel restrictions and requirements to enter the country check here.)
Other blog posts that could interest you:
I do understand if you do not want to go to Madrid or Barcelona because those are the biggest and also busiest cities. In this blog post, I will show you 9 smaller towns in Spain that you need to add to your bucket list. Believe me, there are more things to see in Spain than just Barcelona and Mallorca. The best plan is to rent a car and to just explore the country. Also, these smaller cities are quieter, more authentic, and yes, usually they are cheaper. Here come the 9 cities in Spain that I think you should add to your bucket list! 🙂
1. Cadaqués
Cadaqués is a small village at the coast of the Costa Brava. It is around 2 hours away by car from Barcelona which makes it amazing for a weekend trip. Or when you just want to escape the tourists for a while. It is said to be one of the most beautiful villages in Spain. Once you look at some photos of Cadaqués, it becomes obvious why: All houses are painted in white and it gives a beautiful contrast to the blue seawater. In summer, you can take a trip by boat around the coastal areas and go to some hidden beaches. I also felt like there are so many restaurants with amazing food, that one weekend will not even be enough to try them all!
And not only is it absolutely beautiful and dreamy, but it is also famous for many artists visiting Cadaqués. Salvador Dali lived there, and you can go to visit it (which I absolutely recommend). Gabriel García Marquez also mentioned Cadaqués in one of his books. So you can see, it is famous among artists, and once you will go there, you will understand why. I wrote a travel guide for Cadaqués, which you can find here.
2. Villajoyosa
Villajoyosa is a small town in the South of Spain, right between Benidorm and Alicante. Why I think it is great to go there is because it is not too crowded with tourists, which would happen if you go to the surrounding cities like Altea, Benidorm, and Alicante. You can find really affordable places to stay right at the beach. And the beach: For a city that is right at the beach, it is not even too crowded! Villajoyosa is also known for the beautiful colorful houses at the beach, which you can see in the photo below. Another nice place to visit is the local market, which is open every day from Monday to Friday. I do recommend going there by car, which will be easier for you if you want to explore the surrounding beaches.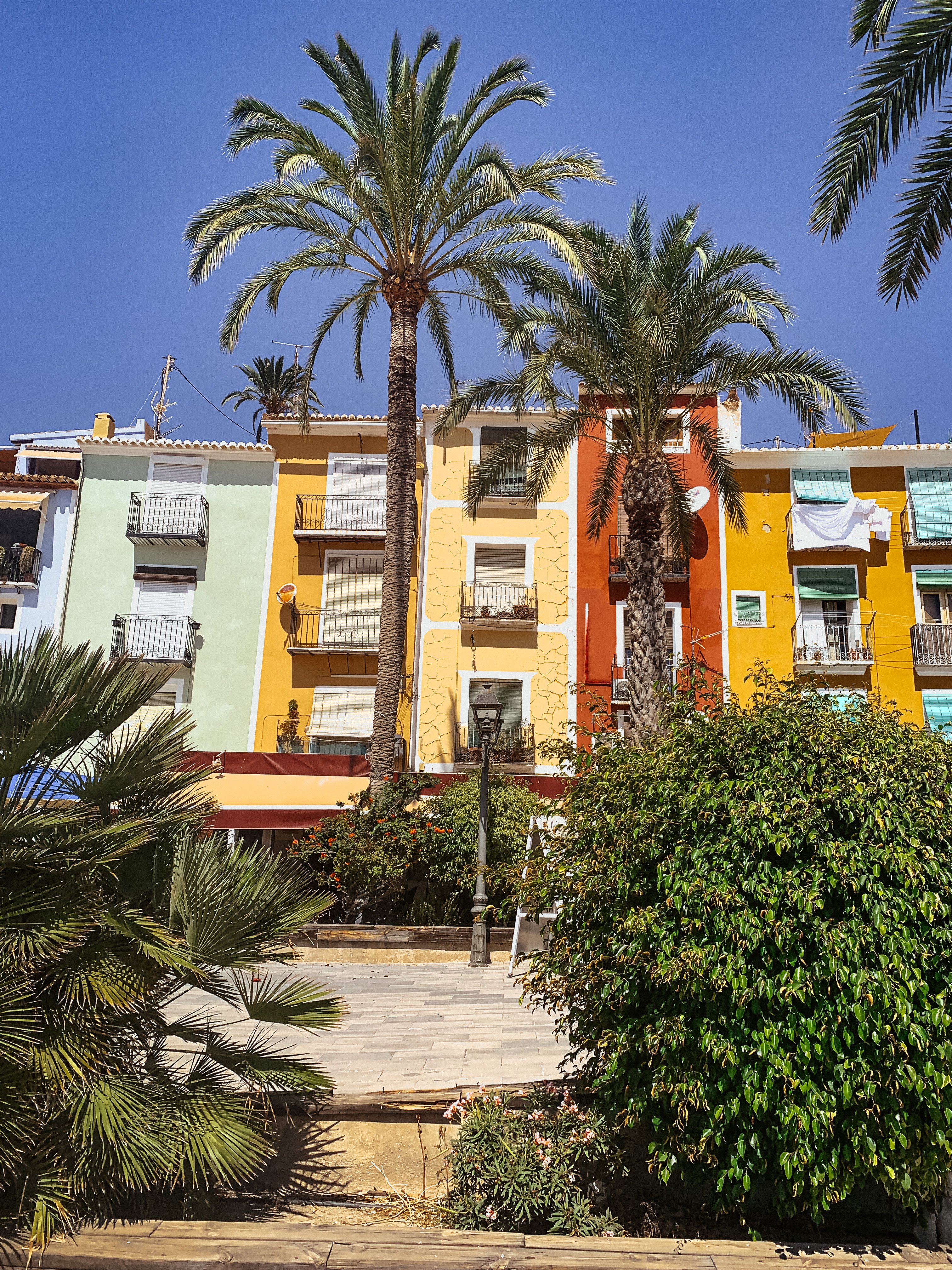 3. Granada
Granada is definitely not a hidden gem in Spain anymore. But I still think it is one of the cities you should not miss when you go to the South of Spain. The reason is obvious: The Alhambra in Granada is the largest Andalusian palace and it is absolutely gorgeous. One thing you have to keep in mind is that you need to get the tickets around two months in advance and it will take you the whole day if you really want to see everything! Having said that, I still think that the Alhambra is absolutely worth going to! Apart of the Alhambra, you can go see the Generalife, the Cathedral or the Mosque. I am just counting a few, but there are so many places to see in Granada.

When I went there we rented an Airbnb on the top floor of a building so you were able to see all the white houses from our balcony. Absolutely beautiful! But that is not everything about Granada. Granada is also famous for its amazing Tapas Culture. Unlike in other Andalusian cities, you get tapas (small appetizers) for free when you order a drink. How about checking out the city during the day and bar hopping during the night? I assure you Granada will not disappoint you.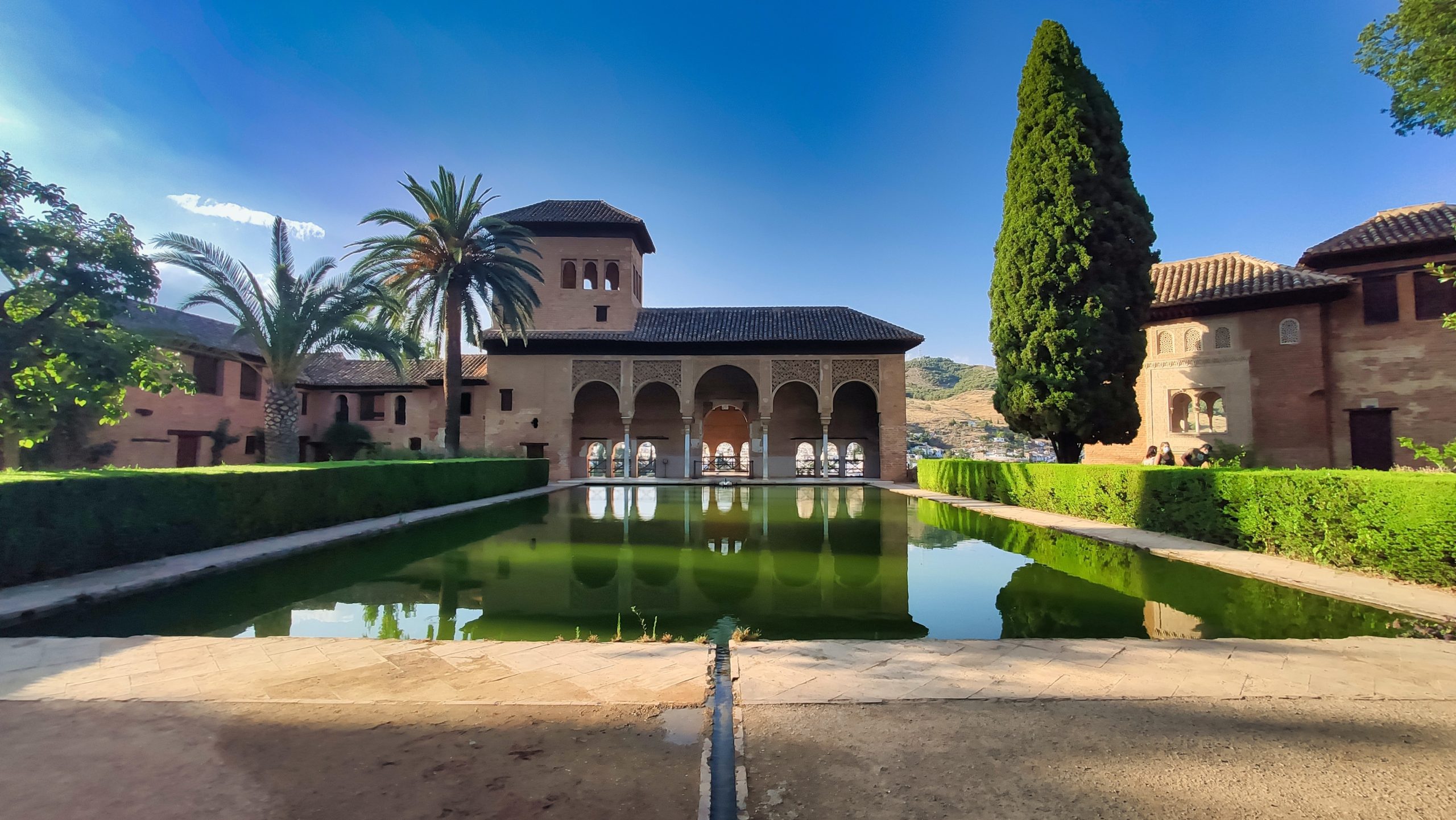 4. Almería

Let's continue with the South of Spain. As you can imagine, there are so many great places you can go to. But there are so many more places you can go to apart from Sevilla or Alicante. I was so pleasantly surprised by Almería. Not only is it more affordable than bigger cities in Andalusía, but it also feels so incredibly authentic and Spanish to me. The old town looks absolutely beautiful and Almería is even famous for its castle Alcazaba. If you are not able to get tickets for the Alhambra in Granada (see below), it might make sense to check it out. Since it is the second-largest Andalusian castle, right after the Alhambra. My personal highlight is playa de los muertos, which is a beach not too far away from Almería. The clearest water I have ever seen in Spain! Careful! It gets really hot in July and August. I would rather recommend going there in spring or autumn, otherwise, you will just be sweaty all the time.
5. Córdoba
As you can tell I am a big fan of the South of Spain. I fell in love with Córdoba because of its history and beautiful architecture. You can find influences from Islamic, Jewish and Catholic Cultures. The Mosque-Cathedral of Córdoba is famous worldwide and really worth visiting. It is also one of four UNESCO world heritage sites in Córdoba. And apart from that, Córdoba offers so many museums, gardens, churches, and other places to see, that I really want to come back and explore the rest of it. Walking around Córdoba is absolutely beautiful as well. It is famous for its small streets with bright red flowers in blue vases. Here I have to mention again, it gets insanely hot during the summer. I would not recommend going there in July or August.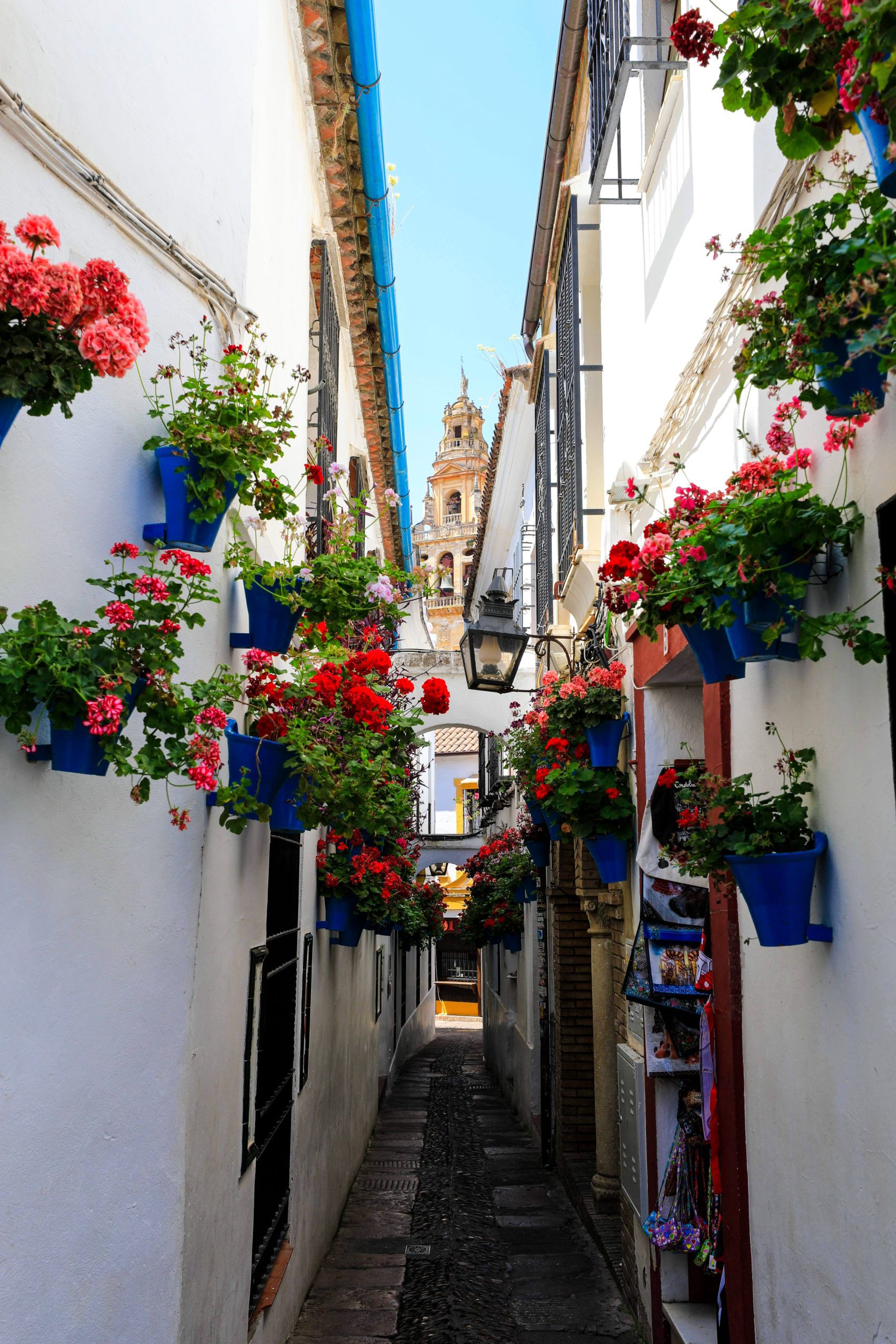 6. Cádiz
I cannot stop dreaming about Cádiz. This city really stole my heart. It is a city in the South of Spain that is almost an island. You can only reach it by taking one of the bridges that connect it to the mainland. Cádiz already feels like an island because it is almost completely surrounded by water and small enough that you can walk from one side to the other one. Like all Spanish cities, it has a beautiful cathedral but what I enjoy most is the beautiful architecture of the city. All houses are painted white and give you that typical vibe of South of Spain. There are so many narrow streets to explore and countless watchtowers, that were used to keep watch for ships. A place you should definitely go to is the cámara obscura in the tower Torre Tavira!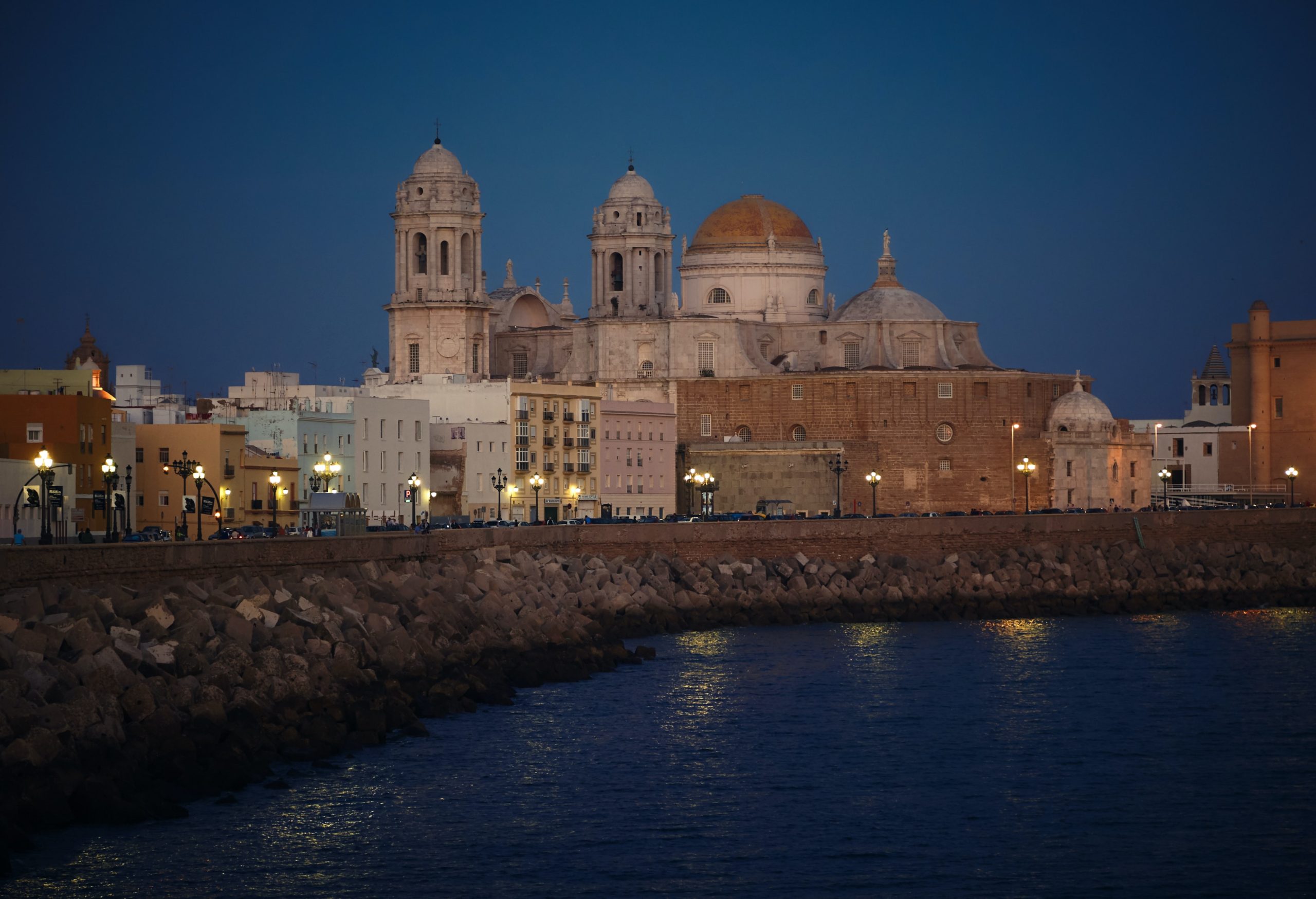 7. León
Now let's move from the South of Spain to the North of Spain. I studied for one year at the University of León. A lot of people seem to not understand why someone would go to a city like León, but I recommend León to everyone that ever thinks about going to the North of Spain. What I love about it are its authenticity, beautiful architecture and amazing nightlife. You would think this small town is dead after 9 pm?! Then you are wrong. León has an incredible tapas culture. You do not even need to go out for dinner anymore, instead, you just go bar hopping across the city and try out different tapas at each bar. Apart from that, the cathedral of León is said to be the most beautiful of whole Spain, and there are many other places you can go to from León (like Burgos or Gíjon). The Camino de Santiago also passes through León, which is the reason why so many people visit it every year.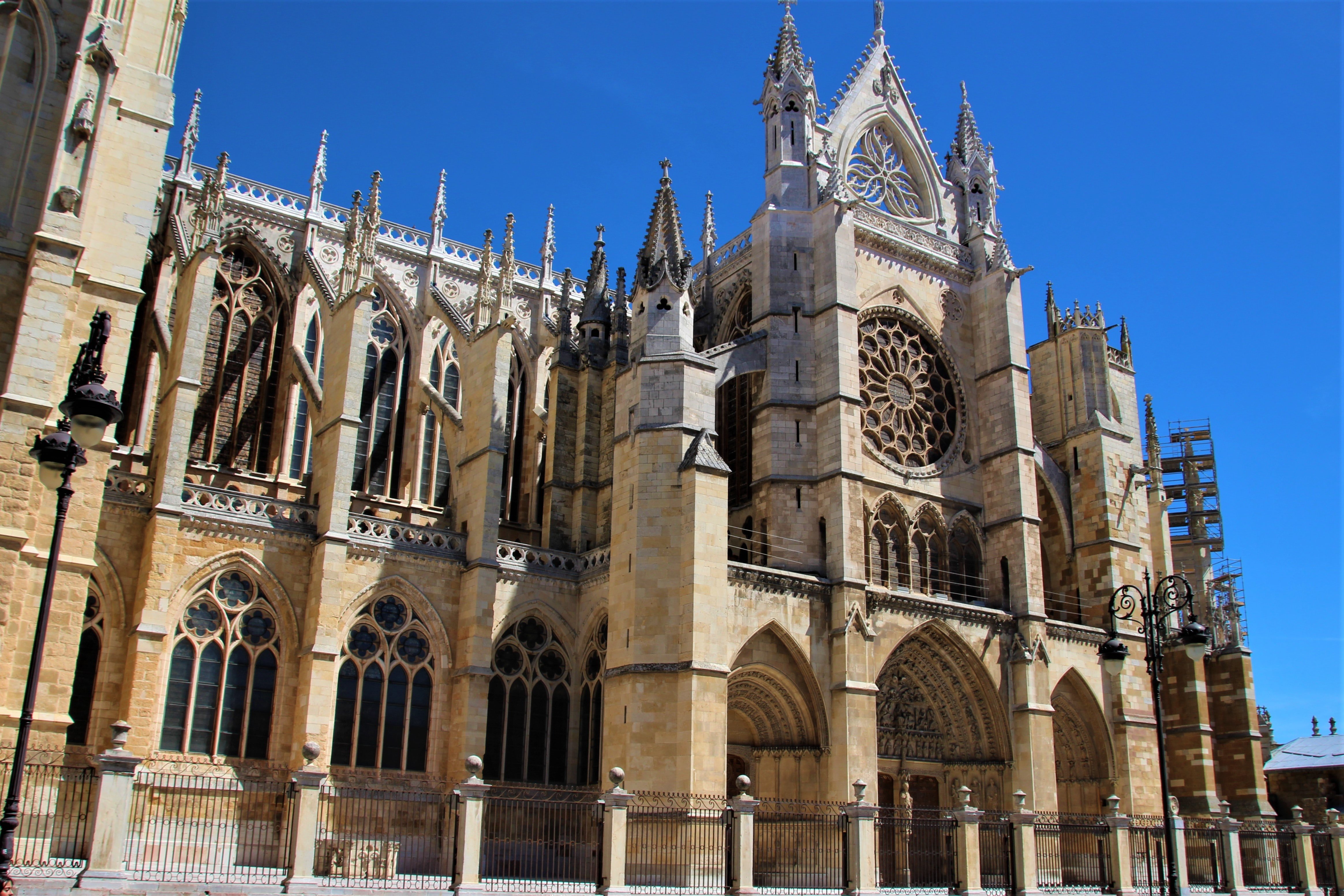 8. San Sebastián
San Sebastían is definitely in my Top 5 favorite cities in Spain. I can even imagine myself retiring one day there because it just seems so dreamy and peaceful. Just imagine having a beautiful long beach outside of your house where you can go every day?! It is located in a beautiful bay only 20km away from the French border. Despite its small size, it is internationally famous for its own film festival and beautiful architecture. The old town is gorgeous and damn, the food is just delicious. It definitely is a bit more expensive than the other cities on this list, but still, it is one of my favorite ones.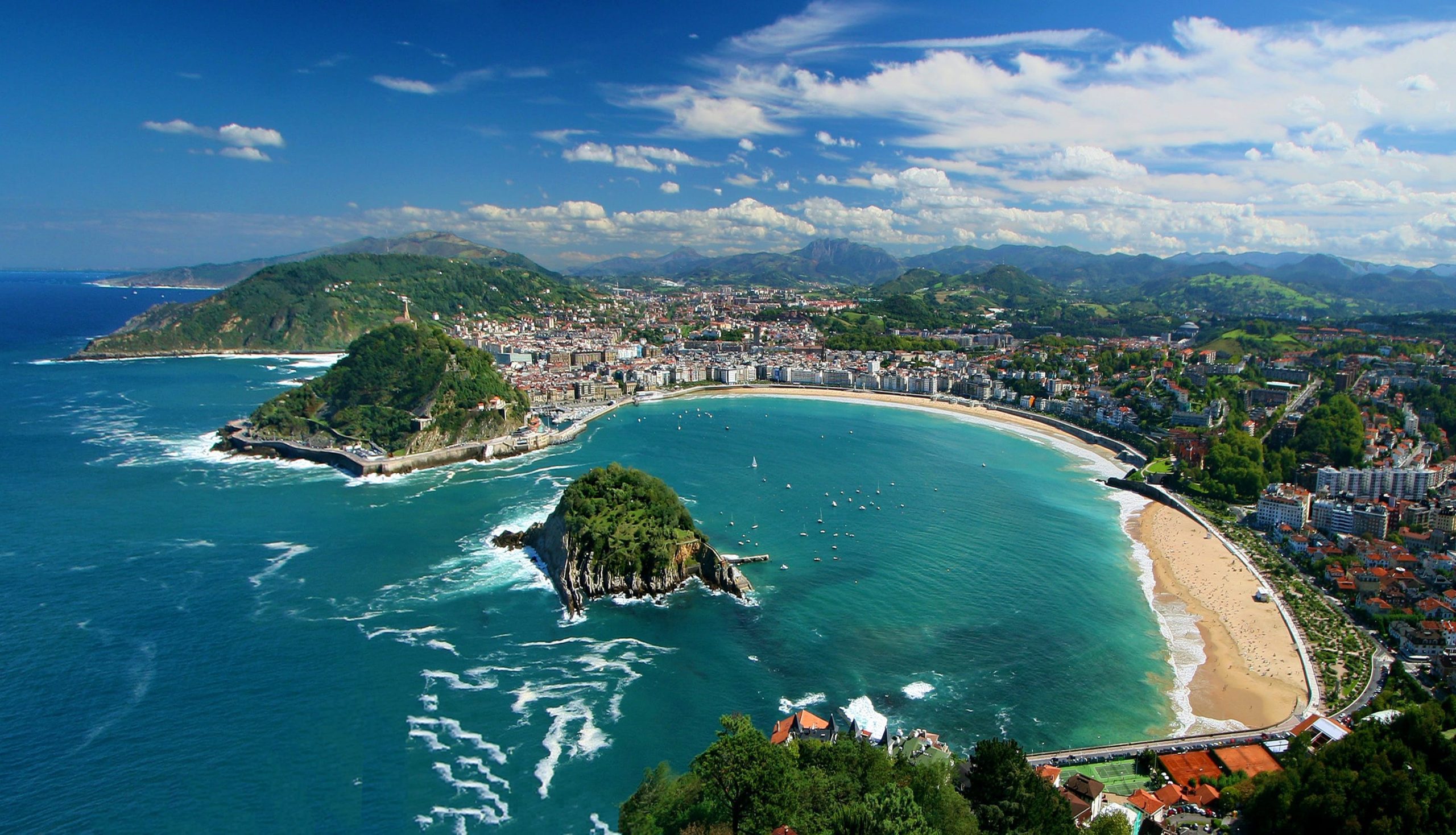 9. Toledo
Toledo is amazing for a one-day trip if you want to escape Madrid for a little while. It is famous for being the "city of three cultures", since you can find influences from the Jewish, Islamic, and Catholic cultures. Another thing it is known for is its Marzipan, which you can buy in every bakery around the city. As you can imagine, Toledo is rich in history and different cultures. You can book a city tour or just explore the city yourself. Another thing you can do is to cross the river on one of the bridges to take a beautiful photo of the old town, as you can see below. Just don't forget to wear comfortable shoes as you will walk around a lot when you go there.