Happy five years anniversary to myself! In August 2016 I took a 6 AM Ryanair flight from Berlin to Madrid to start the biggest adventure of my life: Studying for one semester abroad in the North of Spain. My destination was León, a tiny city in the North of the Country. It is famous for its incredible tapas culture and for being part of the Camino de Santiago. That was five years ago. Someone pinch me because I have trouble believing it.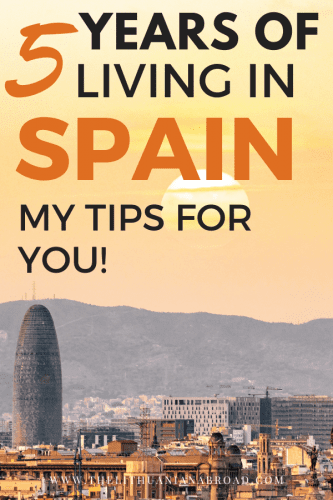 Now let's fast forward to 2021. In the meantime, I have moved to Madrid, did an internship, and worked at several companies in Spain. I have become fluent in Spanish, which is my fourth language and I am really proud of that. I have traveled all over Spain and met amazing people from all over the world. I have been inspired by their stories and I am so grateful to have such a diverse friend group.
Some people on my Instagram reached out to me and asked how my experience in Spain was. Was it difficult to find a job? How long did it take me to learn the language? And the most important question: Would I recommend living in Spain to you? And the short answer is: YES! And if I could do it, then so can you. So in this blog post, I want to highlight what I wish I had known before I moved to Spain.
Other Posts about living in Spain:
And no, this is not one of these "oh my god, they do not have dryers in Spain!!!" posts. I am trying to dig a little deeper into the cultural differences here. Let's start!
1. The Importance of knowing Spanish
During my time in Spain, I met many people that we're surprised that they could not get by just by knowing English. And I agree, English will not always be helpful. Especially, when you need to make an appointment at any governmental institution or even go to a doctor. Knowing at least basic Spanish will be a lifesaver here. At the same time, if you do not know any Spanish you should not worry too much. There is no better way to learn a language than actually practicing it with locals!
If you want to find a job quickly, knowing Spanish will be very helpful. I wrote a blog post about how to find a job in Spain, which you can find here.
Apart from that, my friends from travel & tapas wrote a blog post about "How to learn Spanish online", and it's great! You can find it here 🙂
2. Sundays are Fun days
One major difference compared to other countries is Sundays to me! For instance, many restaurants and museums are open on Sundays! That is not the case in Germany at all. Everything is closed on Sundays. So if you were not able to run your errands before, you will have a problem. And I honestly love going out on Sundays. But in Spain, many restaurants or museums that open on Sunday, close on Monday instead.
This might not be the case in all cities in Spain. But I still can tell that more restaurants or shops are open on Sundays or public holidays than in other countries.
And even shops are closed on Sundays in smaller cities, I do not have the feeling that cities are "dead" on Sundays in general. You will still find people spending time outside, going to parks, and spending time with their families.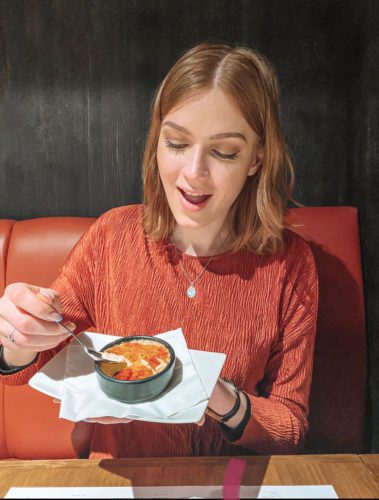 3. There is more than Paella and Sangria
That was one of the biggest surprises for me when I came to Spain. Before living in Spain, I considered Paella, Sangría, and olives as typical Spanish food. But once I moved here I was absolutely surprised by its variety. Have you heard about Fideua, croquetas, pan con tomate or torrijas? I also did not know how different Spanish food from the North is compared to the South!
The North is famous for its pintxos (tapas on a slice of bread) and sidra (cider). The South is very hot during summer. And therefore you will need something cold to cool you down! A typical dish from the south would be the could soup Gazpacho. You need to try it once you get the chance *chefkiss*.
I am a huge seafood lover, so when it comes to my favorite dishes it would probably be calamari or fideuá. But there is so much variety in Spanish cuisine. I dare you to try something on the menu where you have absolutely no idea what it is!
4. Children are always welcome
One of the reasons why I fell in love with this country. In Germany, if you see children at a bar sitting at the table with their parents while they are enjoying a nice beer in the evening, someone would call the cops. And I am not kidding. But not here. It is totally normal to be sitting outside with your children at a restaurant at 11 PM. Children running around the Plaza? No problem. Children having fun outside? No problem. Of course, cultural things like this might always depend on the country you are comparing it with. But to me, it was always one of the biggest, and most positive culture shocks I had when I moved to Spain.
I do get that some people could complain about children being too loud. And if you are one of the people that can be sensitive to that, you are gonna get quite a surprise in Spain!
5. Everything happens a little bit later
If you come from a more Northern Country you will definitely agree with me. Everything in Spain might be happening a little bit later than in your home country. To give you an example: People have lunch at around 2 pm and dinner after 9 PM. And there is no way you can fight that! Many restaurants do not accept dinner reservations before 8.30-9 PM.
And even the nightlife is starting later and finishing later, compared to other countries. There is a saying in Spain that says: If you got home before 2 am, it means you were having dinner, not going out for a party. And that is what you need to know about the nightlife here! Be prepared to stay out until 6-7 am, then have breakfast and then go home. Living in Spain sounds crazy, doesn't it?
Even after five years I still find myself struggling sometimes with the different schedules. But there is no way you can fight it. You just have to go with the flow.
6. Bureaucracy is another level of torture
Bureaucracy is the biggest enemy of every expat or exchange student. I literally get angry as I am typing this. My best example is the fact that it took me five appointments to get myself registered at my flat in Madrid. Patience is key here. Don't forget this is not your home country and Spanish is probably not your mother language. When it comes to Bureaucracy it mostly takes a lot of googling or multiple appointments to achieve what you wanted.
Very helpful websites for ex-pats and living in Spain are Expatica and Support in Spain.
7. What are siestas?
You probably think that Siestas are the naps many Spanish people take during the afternoon. But honestly, I do not even know that many Spanish people that like taking siestas! So I never found siestas to be a culture shock.
But what you should be aware of during the afternoon, is that many pharmacies and smaller shops close during lunch hour, usually, between 2 pm to 5 pm. But therefore, they stay open longer. Sometimes even until 9 or 10 pm. I still forget that sometimes! Sometimes you want to grab something really quickly from the supermarket, and end up standing in front of a ¨cerrado¨ sign. Lo siento, tío! Come again in a couple of hours.
8. There's public holidays and festivals for everything!
When I say there are public holidays for everything in Spain, I definitely mean it!
I can tell you a crazy story of my time in León. "Botellones" were very popular in León, which are basically pre-drinks with a large number of people that would usually happen outside. The police would not care too much so sometimes the whole city would be packed with students drinking in certain areas. And now, have you ever heard of San Genarín?!
Probably not, but I need to tell you the story behind it. So according to the legend, Genarín was an infamous drunk guy in León. He stood for everything malicious – going out all the time, drinking and he used to get into fights a lot. Apart from that, he enjoyed spending with women of "lower morale" (their words, not mine). On Holy Thursday in 1929, he got ran over by the city's first garbage truck. Okay, but what does this story have to do with this blogpost?
Well now, every year on Holy Thursday people gather in the city of León and celebrate San Genarín by celebrating his lifestyle and drinking in the streets. Yes, you heard me right. It's a huge festival in the city. In 2015, 30.000 people gathered to celebrate San Genarín. It's absolutely bizarre!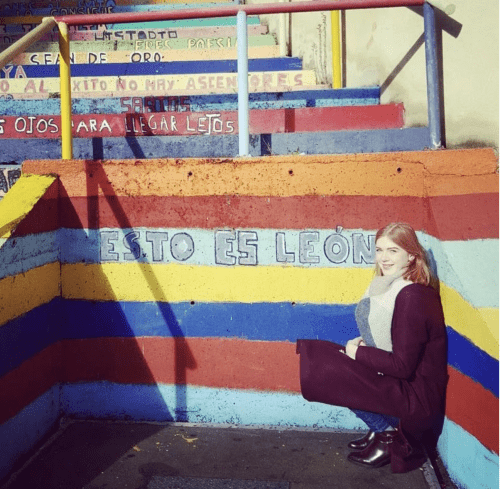 So what I am trying to say is that every autonomous region and even every city has its own public holidays and even festivals. And there are so many, especially during the summer. You will learn about so many different festivals and bizarre celebrations once you start living in Spain.
9. There are more vegetarian options in Spain than you think
Not everyone will agree with me, but I still feel like there are more vegetarian options in Spain than you might think. And I do believe the trend is moving to further vegetarian options and even vegetarian and vegan restaurants in Spain.
If you want to order vegan or vegetarian food in Spain, you should choose the following options:
Gazpacho – cold soup made of blended vegetables
Salmorejo – cold soup made of tomatoes
Tortilla de Patatas – like a huge huge potatoes pancake
Berenjena frita – fried aubergines
Crema de Verdura – creamy soups of vegetables
Paella de Verduras – paella made out of vegetables
A little tip I still want to give you: It happened to me a couple of times, that I ordered something vegetarian and it had tuna in it. Some places do consider fish vegetarian. If that is important to you check the ingredients of a dish. So there won't be a bad surprise afterward! If you seriously consider moving or living in Spain you should be aware that many Spanish dishes contain meat.
10. It's not always summer in Spain
I have to admit I have learned this the hard way. I initially moved to Spain for a six months exchange in a beautiful city in the North of Spain called León. And it got very cold during winter. It even was snowing for two days! And this year in January, we even had a snowstorm in Madrid. I have to admit, the latter is very untypical. But still, winters tend to be milder than what you might be used to from other countries. But you still will get your share of freezing when you come to Spain in winter.
You also have to differentiate between the North and the South of Spain. Typically, winters are much colder in the North and quite mild in the South. It can happen that the house you live in might not be insulated enough for the cold temperatures outside. I bought myself a little heater. Best purchase ever.