Madrid will always be one of my favourite cities. Of course, that is why I chose to live here. But I have heard from many people that they were kind of overwhelmed from the city when they visited it. Since it is a capital, it seems so big and busy! Especially if you do not speak Spanish you can get a little bit lost. I feel like it can be really easy to get trapped in the typical touristy places in Madrid and not enjoy the city too much. But don't worry. You came to the right place! So if you are coming to Madrid for only one day and want to see the most important things here, this blog post is perfect for you 🙂
(By the way, I wrote a blog post about things that you can do in Madrid for free, that you can find here)
Transportation
Something that I always have to tell everyone: Public Transport in Madrid is amazing! The metro is connecting all major spots you need to get to and buses are also leaving regularly. A metro ticket usually costs between 1.50 – 2 Euros (depending on how far your destination is!).You can definitely get around with Uber or Cabify, but be aware that public transportation is just as good!
Interactive Map you can use while you are visiting Madrid
I put all all the attractions I am talking about in this blogpost in the map above. This is going to help you understand distances in Madrid and to be able to plan your stay in Madrid better. You can send this map to your e-mail or just use it here on this site. It's up to you 🙂
Plaza del Sol in Madrid
Plaza del Sol (Sun Square), locals just call is Sol, is like the Alexanderplatz of Madrid. The reason why it is called Sol is that the streets from the square look like sun rays leading away from it. It is usually quite busy as it has one of the biggest metro stops of the city. You should definitely be aware of pickpockets!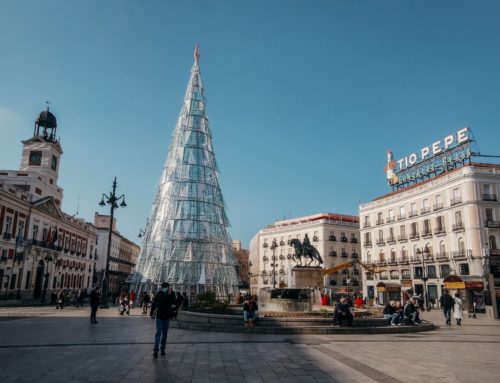 On his plaza there are some famous pastry shops that you should know about:
Chocolatería San Gines: The perfect place to have churros con chocolate. I have to admit that I am not a big fan of it. But in case you want to try it this is the place to go. It is famous for being open since 1894. I also have to mention that it is open for 24hours straight!
La Mallorquina: It is located right on the plaza and a famous bakery that was founded in 1894 as well. Seems the perfect place if you have a sweet tooth.
If you do not want to have a sweet breakfast you can ask for a "pan con tomate" instead. This is toasted bread served with olive oil and a cream of mashed tomatoes. It is very typical to have this for breakfast in Madrid. You can even ask to get it with ham. It is my favourite if I do not feel like having sweet breakfast 🙂
Plaza Mayor , the Main Square of Madrid
From Sol it is only a small walk to Plaza Mayor, the main square of Madrid. All cities in Spain usually have a main square. The one in Madrid was built in the 17th century and is one of the main attractions in Madrid. Sometimes it hosts small exhibitions or markets, but usually it is a place for tourists to come and take photos. It is a beautiful place to go but I would not bother staying there too much. I also would not recommend to eat at the restaurants there. It is too expensive in my opinion!
Gran Vía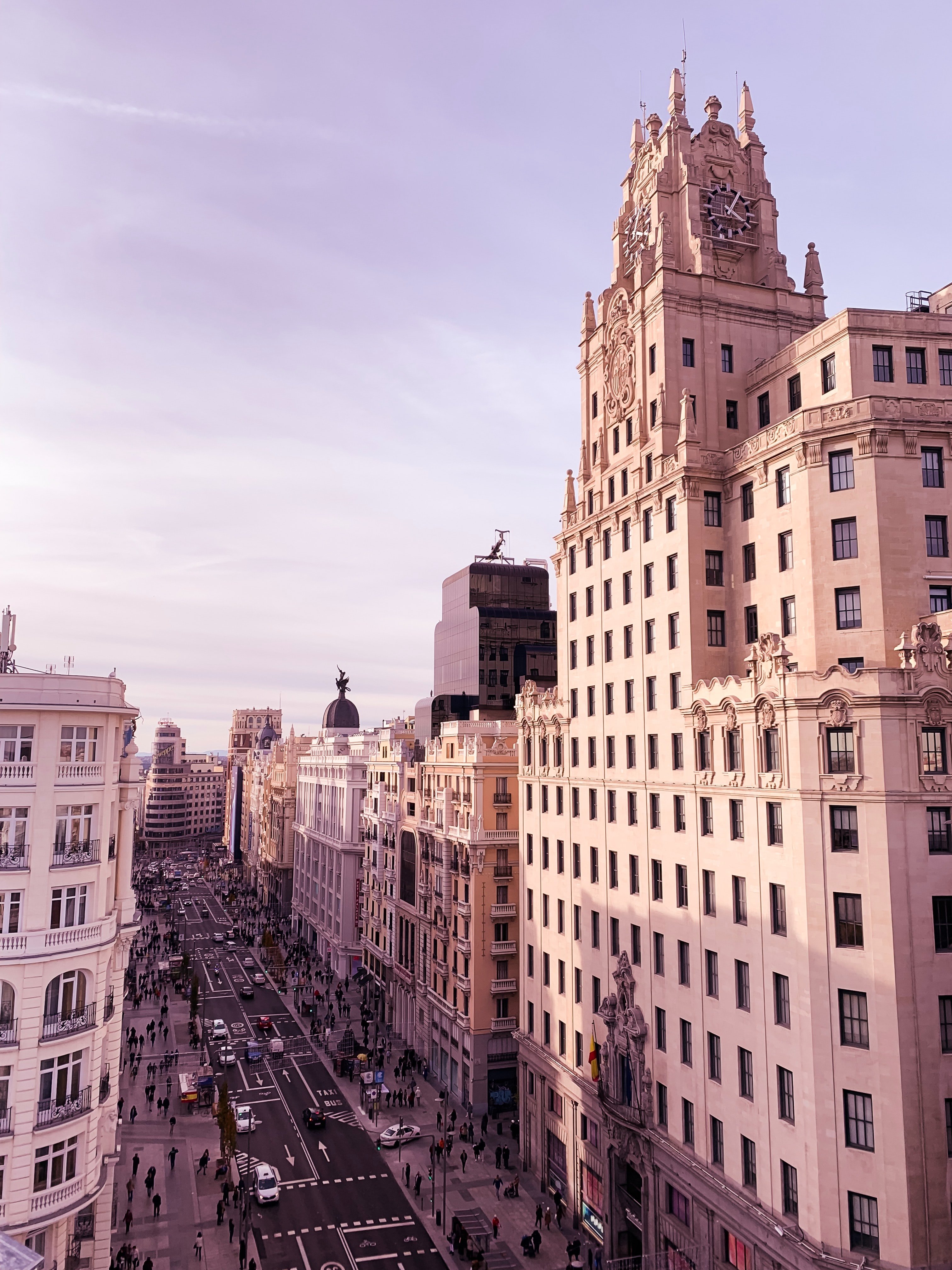 Gran Vía is one of my favourite places to take people to in Madrid. It kind of reminds me of the Time Square in New York because it looks so magical! Gran Vía was the biggest and most important shopping street of Madrid up to the 1960s. It is full of different shops and restaurants. I would recommend having a drink in one of the following roof top terraces. I can recommend you the following three. Please keep in mind that they do get crowded during the weekend, especially on sundown.
Circulo de Bellas Artes (Entrance is 4 Euro)
Le Tavernier
Picalagartos Skybar
Parque del Retiro
The Retiro park is one of my favourite places in Madrid, and one of the reasons why I love this city so much. I just think it's great that Madrid is the capital, but compared to other European cities is so green and has a beautiful park right in the city center! I should mention that the park is quite big and has several museums and exhibitions in it that you can visit when you are there. The most important attractions in the Retiro Park include the following:
Palacio de Cristal (Conservatory made out of glass)
El Lago del Retiro (big lake in the park)
Monumento a Alfonso XII (Big Monument for Alfonso 12th right next to the lake)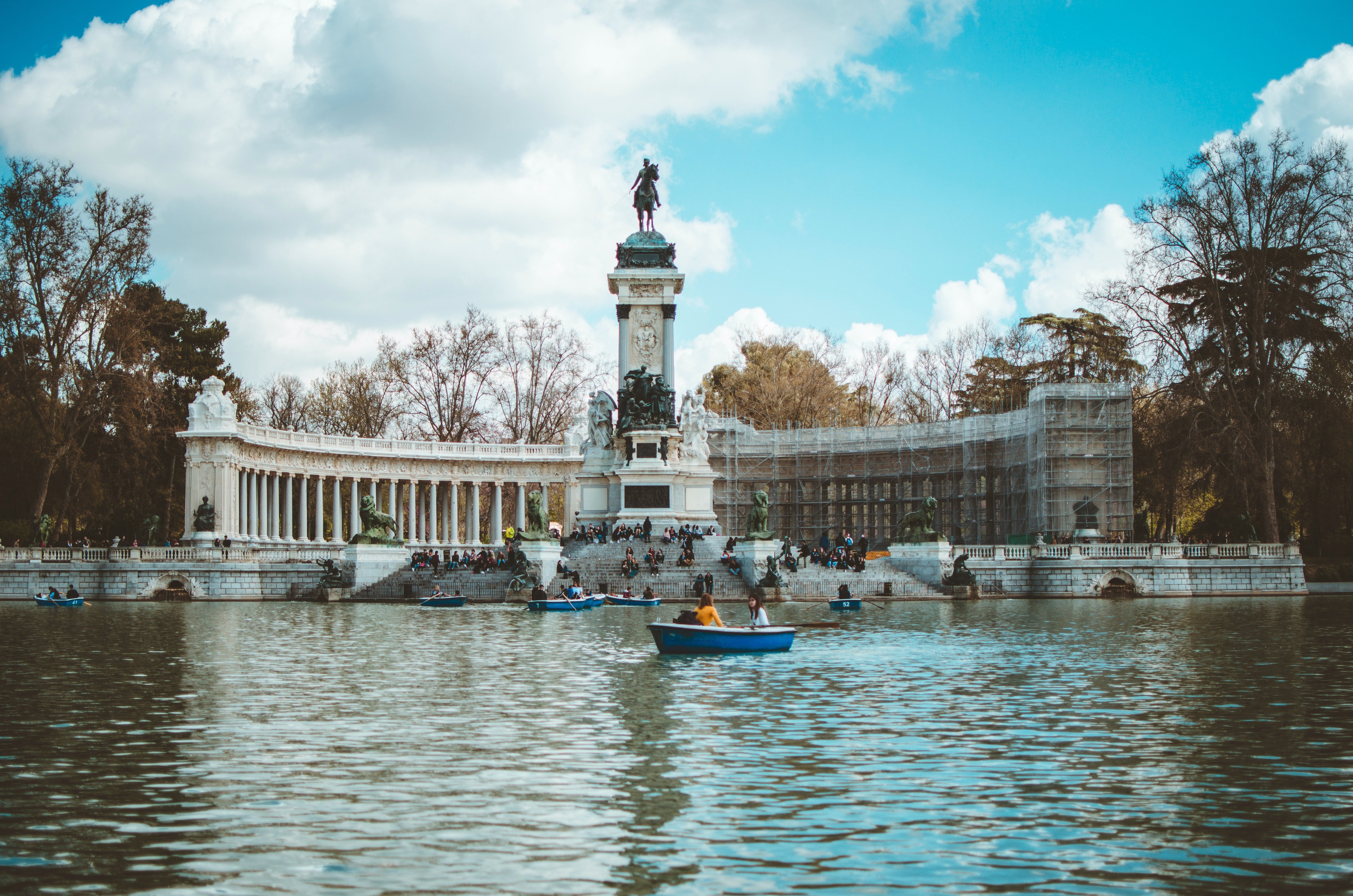 Where to have Lunch in Madrid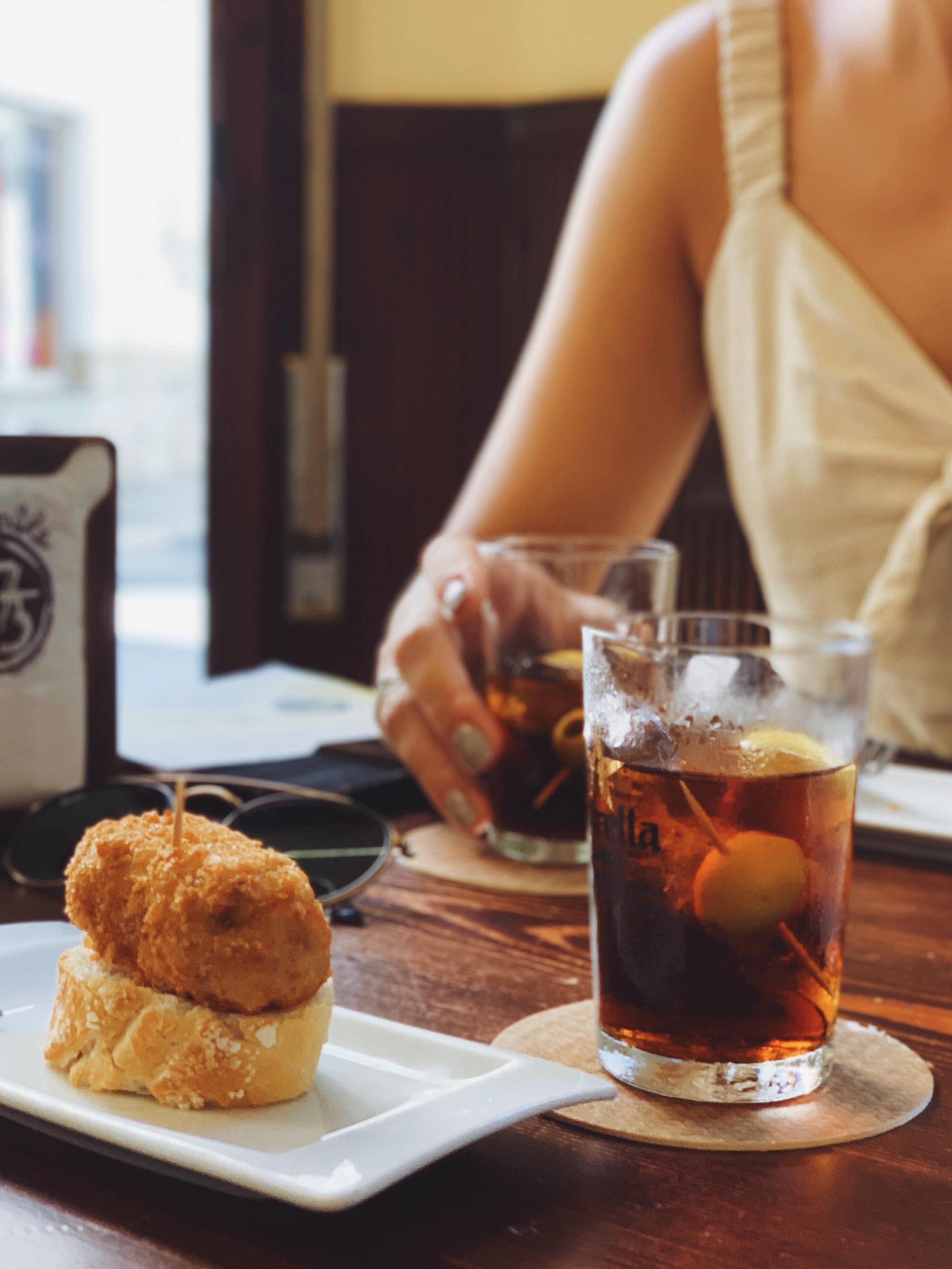 If you want to have the Real Madrid Experience I would recommend you go to an old Spanish Taberna. Here, you MUST try the croquetas de jamón and a vermouth, which is a typical drink to have in Madrid as well. One of my favourite Tabernas in Madrid are the following:
Visit the Prado or the Reina Sofia
The Prado and the Reina Sofia are the two most important and biggest museums of Madrid. Having said that, you could stay there the whole day and you still would not be able to see everything in them! That is why you probably need to make a decision which one you'd rather want to visit. To make your decision easier, here is a small summary of what you can find in both museums:
Museo del Prado
It is one of the biggest and most important art museums in the world! It included more than 5000 paintings, 2000 prints and thousands of other art collections. There are many paintings from Spanish artists but you will also find international artists, like Albrecht Dürer.
Like I said before, this museum is huge and you could end up staying the whole day there. But if you want to limit your visit, I think 60-90 minutes could be enough.
Museo de la Reina Sofia
I would chose this museum if you are more interested in local artists and want see paintings from e.g. Salvador Dalí. This museum is famous for Picassos painting "Guernica".
The History of Spanish Royals in Palacio Real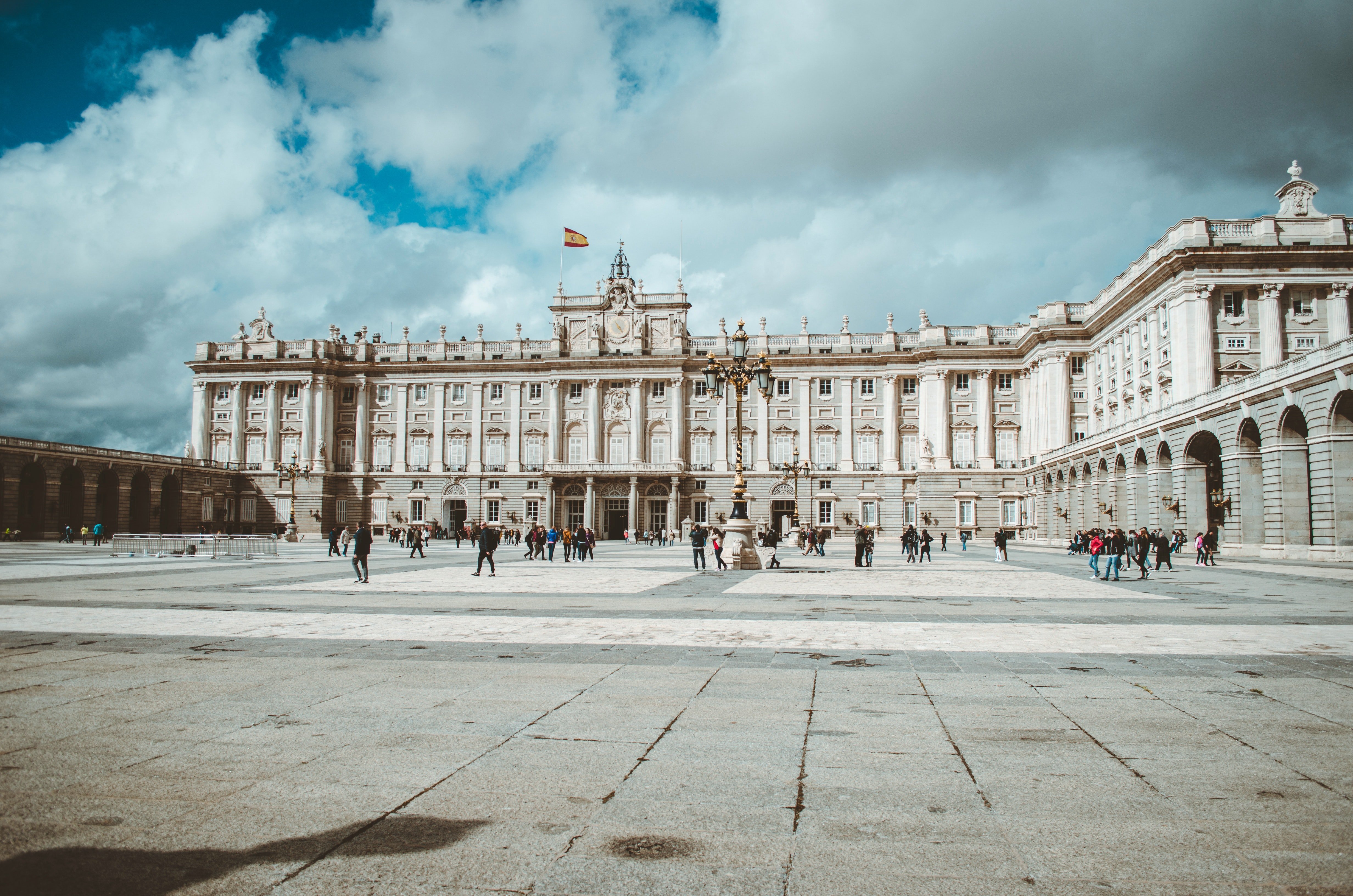 I bet you did not know that the Palacio Real in Madrid is bigger than Versailles and the Buckingham Palace! Yes, it is huge! It is the official residency of the Spanish Royal Family, but they do not live in the palace anymore. Of course, not all of it is open to the public but I definitely think it is worth visiting it to learn more about Spanish History. You will see decorated rooms in different parts of the palace, the collection of Crown Jewels and even armours. Afterwards you can have a stroll in the beautifully decorated inner courtyard of the Palace.