As you have probably seen from the blog posts you have read, I love traveling. I love planning trips, picking destinations, and looking up fun activities in the area. But there is another important part when planning a trip: Making sure you have your travel essentials. And that's what this page is about. Here, you can find the products that I ALWAYS take with me on trips. Keep scrolling and see if there is something that could help you on your next Spain trip!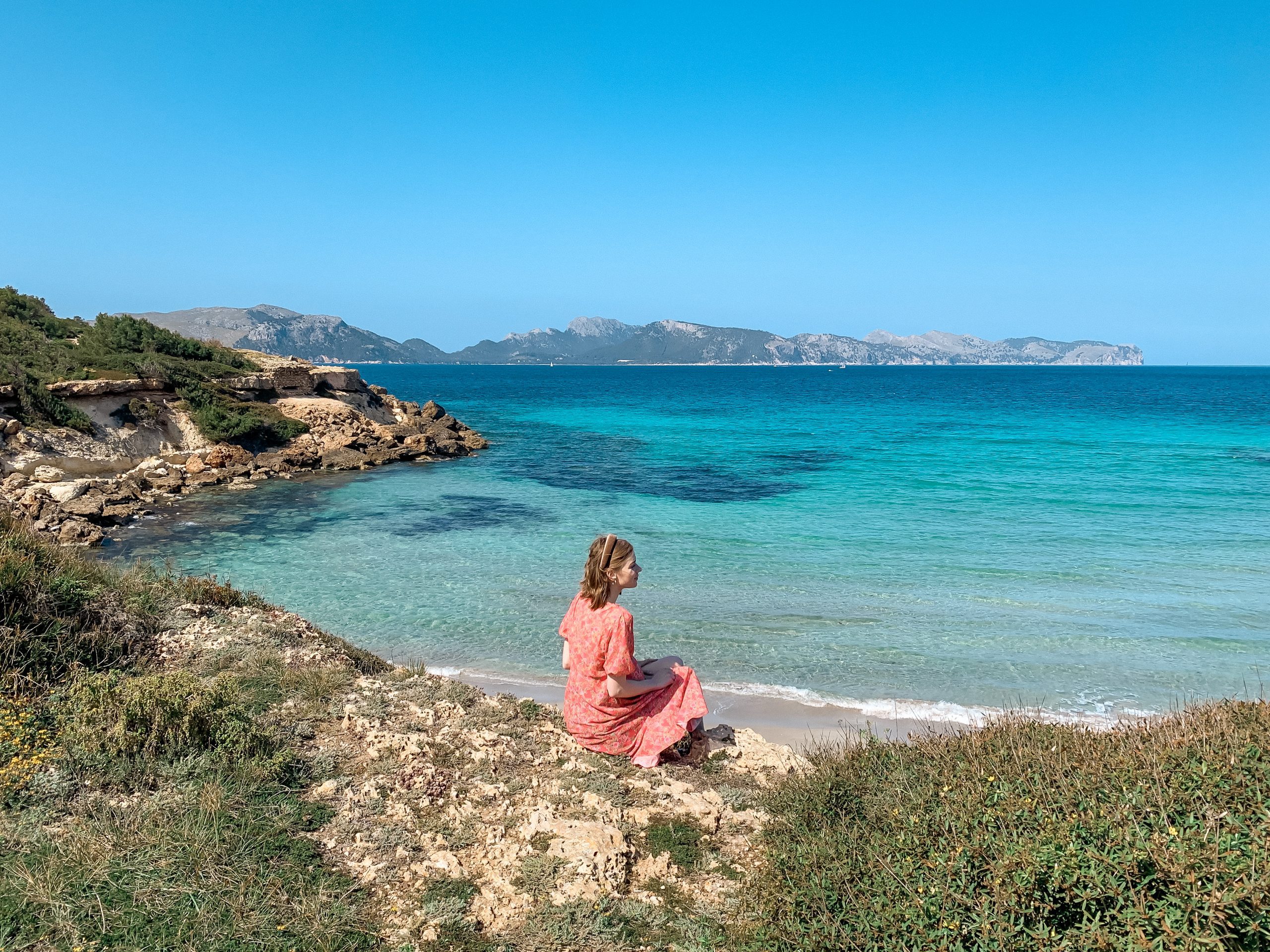 Affiliate links may be sprinkled throughout the free content of this page. If you purchase from one of the links I may receive a small commission while the price for you stays the same. This helps me cover the costs of The Lithuanian Abroad. Gracias!
---
The best SPF 50 sunscreen ever. Thank me later
This is the best sunscreen on the market, no doubt! What I love about it is that it does not have any perfume in it and it does not stain your clothes. I was so tired of yellow stains on my light t-shirts and I am so happy I found this sunscreen. I mainly use it for the body, but it works for the face as well.
Face sunscreen that works perfectly under makeup
Nivea sunscreen SPF 50 for sensitive skin
I wear sunscreen on my face every day, 365 days a year. And I always wear SPF50, never lower. The reason is that my skin is very pale and I used to have heavy problems with acne. Especially now that I live in Spain, I never leave the house without applying SPF50 on my face. This sunscreen is perfect because I can wear it under makeup without having any issues with my makeup throughout the day.
Sport Towels for outdoor activities
These fast-drying sports towels are a lifesaver on every trip. I always take my own sports towel with me because you always end up needing an extra towel for picnics, beach trips, or other outdoor plans. And of course, you don't want to use the white hotel towels for that. These sports towels won't take up much space in your suitcase, dry fast, and can be used for so many different things. A must!
A Tripod I can 100% Recommend
Let's talk about tripods! Believe me, I have tried so many tripods in my life. And I returned so many of them because they were not standing properly or just seemed not to have great quality. When it comes to tripods, I feel it makes sense to spend a couple of €/$ and get one that will last. I have been using this one, and can only tell amazing things about it. If this one is too large for you, you should check out this one:
Travel Tripod that will fit in any suitcase
I recently got this tripod for travels and one-day trips. This one will really fit into every backpack or suitcase. And it even comes with a remote control, that will help you get the most amazing photos from your trip!
Do you need an adaptor in Spain?
Adaptors!!! Make sure you have the right adaptors with you when you come to Europe! I would at least take two with me, just in case you need one for the phone and another one for your laptop. If you are travelling in a group, you can easily share them.
Power Bank that will save your life
Power Bank (5 charges for your phone!)
I have to admit, my phone battery does not last a full day anymore. Especially if I am using it a lot to take photos or create content, I simply cannot rely on it anymore. That's why I always take a power bank with me when traveling. Thank me later!
Solid Shampoo will save you money, space and nerves
Solid shampoo will save you lots of time, money, and nerves. Especially, if you plan to stay in Spain longer, I would advise traveling with solid shampoo. This will end up costing much left than always buying Shampoo at a store (That you can't take with you if you take any flights and only have hand luggage). Forget about spilled shampoo in your suitcase!)
My weather-proof RAINS backpack
I have gotten so many compliments for my RAINS backpack and I can recommend it 100%. RAINS is a company that (mostly) manufactures waterproof accessories. One of the many reasons I love it, is because it withstands the worst weather during outdoor activities. I can already tell it will last me for years! I bought mine last year and it looks new. By the way, I would recommend getting a darker color because it will be easier to take care of it.
Phone case with a strap for the perfect city trip
A phone case with a strap will be a lifesaver during your city trip. Especially, when walking around touristy areas with pickpockets. The thing is, that when I create content I need to have my phone in my hands all the time. I feel like this phone case is amazing, because you have your phone close to you and can use it while walking around. And you don't have to be scared of someone taking it away from you.
Travel bottles for your hand luggage
As you can probably tell, I am a skincare freak. And it does not stop when I go on holiday. That's why I have a huge collection of travel bottles as I mostly travel with hand luggage. I would advise travelling with these in order to fill them up with moisturizer, sunscreen, eye cream, or whatever you need. Usually, I fill mine with face cream, conditioner, hair masks or whatever I feel is necessary. But these will make your trip 100% easier!
A refillable and collapsable water bottle
Having a water bottle is really important while traveling in Spain. In most parts of Spain, you can drink tap water. And having your own refillable water will save you lots of money. Especially during summer when you have to make sure to stay hydrated with these crazy temperatures. By the way. this water bottle is collapsable.
How to sleep on airplanes 101-pillow
How many times could I have prevented horrible neck pain had I just bought a travel pillow earlier? Having a travel pillow literally saved my life. Because I am one of these people that ends up buying morning flights after I promised myself I would never do it! Travel pillows will help you so much sleeping on planes, buses or wherever. Because you will always have a pillow with you!