Initially, I moved to Spain for a six months Erasmus student exchange program, and more than four years later, here we are. I was studying in the north, in a city called León. I enjoyed my stay so much that I just extended my stay, and then I extended it again. After my studies, I decided to move to Madrid. At some point, I found a job and I guess this is my home now. During my time in Spain, I have traveled a lot throughout the country and have seen many cities. My favorite would be San Sebastian, Bilbao, Cádiz, and Granada. Are you thinking about moving to Spain or coming here for a semester abroad? Here are the things that I wish I had known before and what I think can be useful for you.
Right now, I cannot imagine my evenings without having tinto de verano outside. I love going out for paellas, croquetas, and having cocido during the winter. But it was not always like this. When I moved to Spain, I had absolutely no idea about the country and I didn't speak any Spanish.
The only time I have been to Spain before was on a girl's trip to Calella, and I am even embarrassed to mention it. I didn't know anyone in Madrid and I had to start from absolutely nothing. And I am not gonna lie, it was hard sometimes.
I am moving to Spain and I don't know anyone. Where do I start?
Since I didn't know anyone in Madrid, I started going on Facebook groups. Depending on the city you move to, you will find different groups related to flat search, language exchanges, exchange students, Erasmus. Another good try would be Facebook groups of people from another country living in your city, i.e. Germans in Barcelona. The first people that I ever met in Madrid were from a language exchange that was organized every Thursday in a student bar. And I am so glad I did since I am still friends with many people that I met there.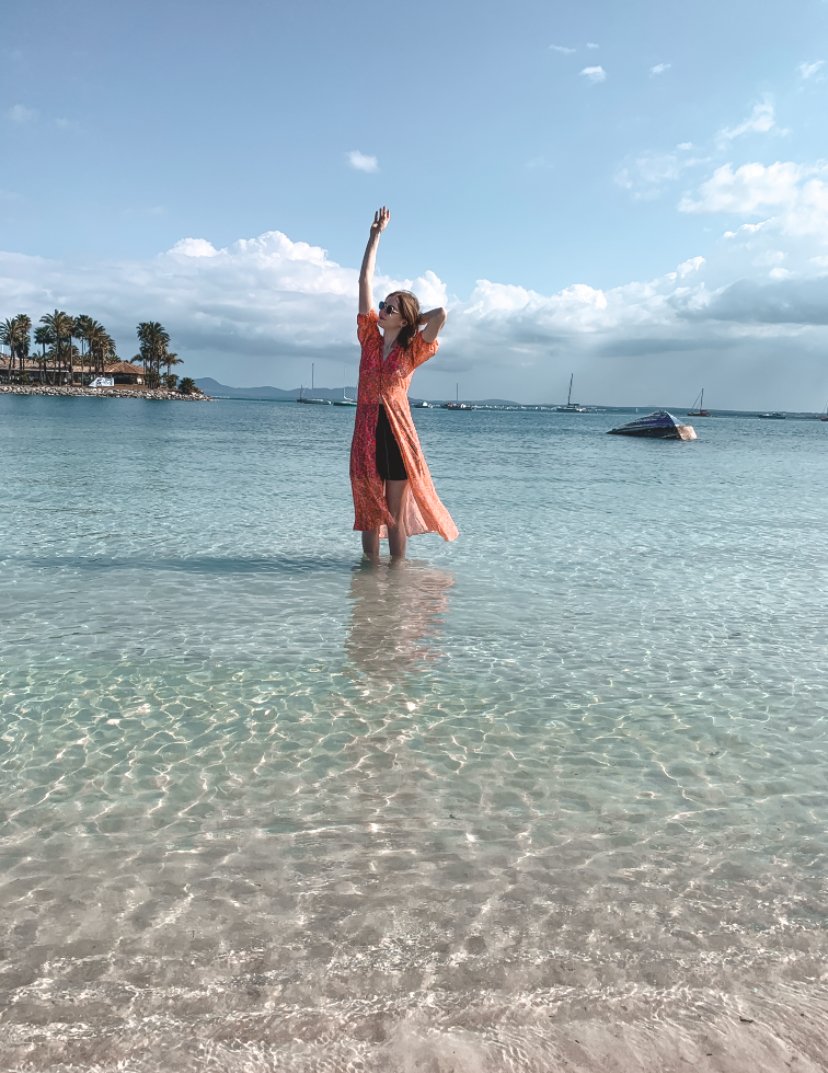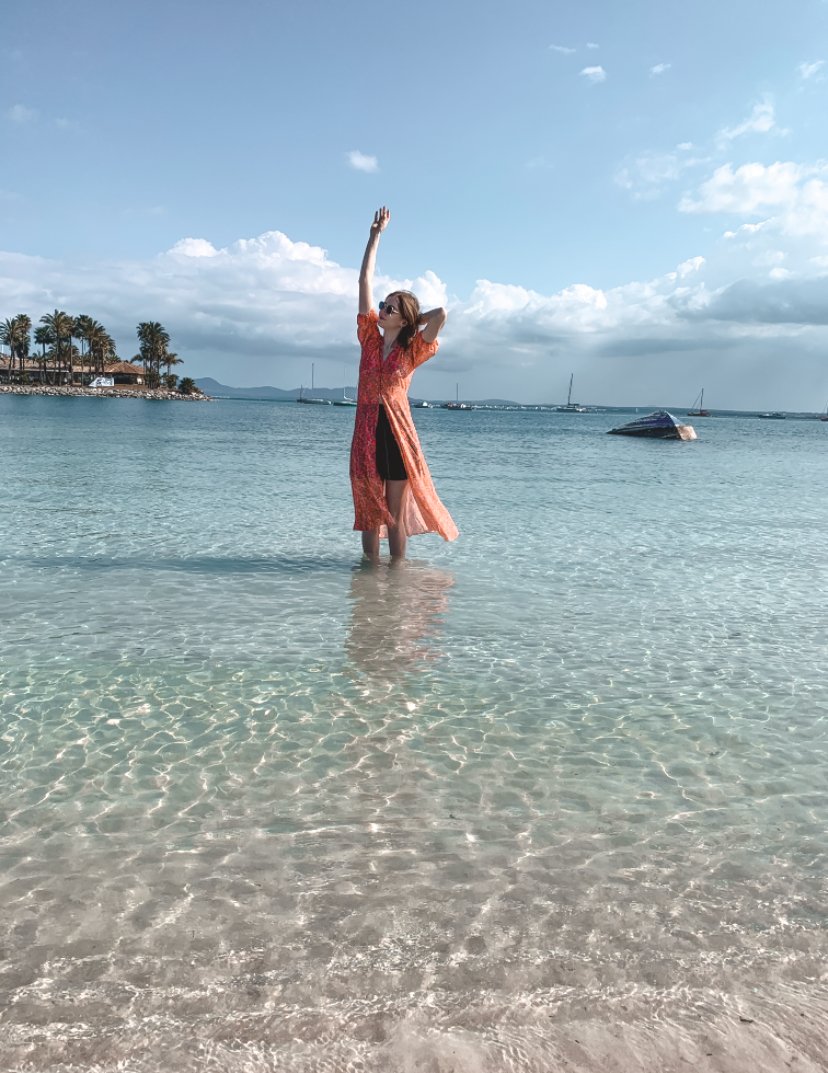 How do I find a flat in Spain?
I wrote a detailed blogpost about how to find a flat in Spain, that you can find here.
When it comes to flat search, Spain is pretty easygoing. What I mean is that you do not need to look months in advance and you do not need a crazy amount of documents to be accepted from your landlord. Another advantage is that apartments in Spain are rented out completely furnished so you do not need to buy your own furniture when you move.
Again, you can find apartments on Facebook groups as well, but there are other websites that are really helpful. The most important websites would be idealista, badi or Spotahome. In smaller cities like León people just leave a not outside the house with information about the apartment and their phone number, so you can call them. If you want to learn Spanish as soon as possible you should try to move in with Spaniards. It will be good for you to practice Spanish and it's going to be a good beginning if you do not know that many people in a city yet.
Spain might be quite different compared to your home country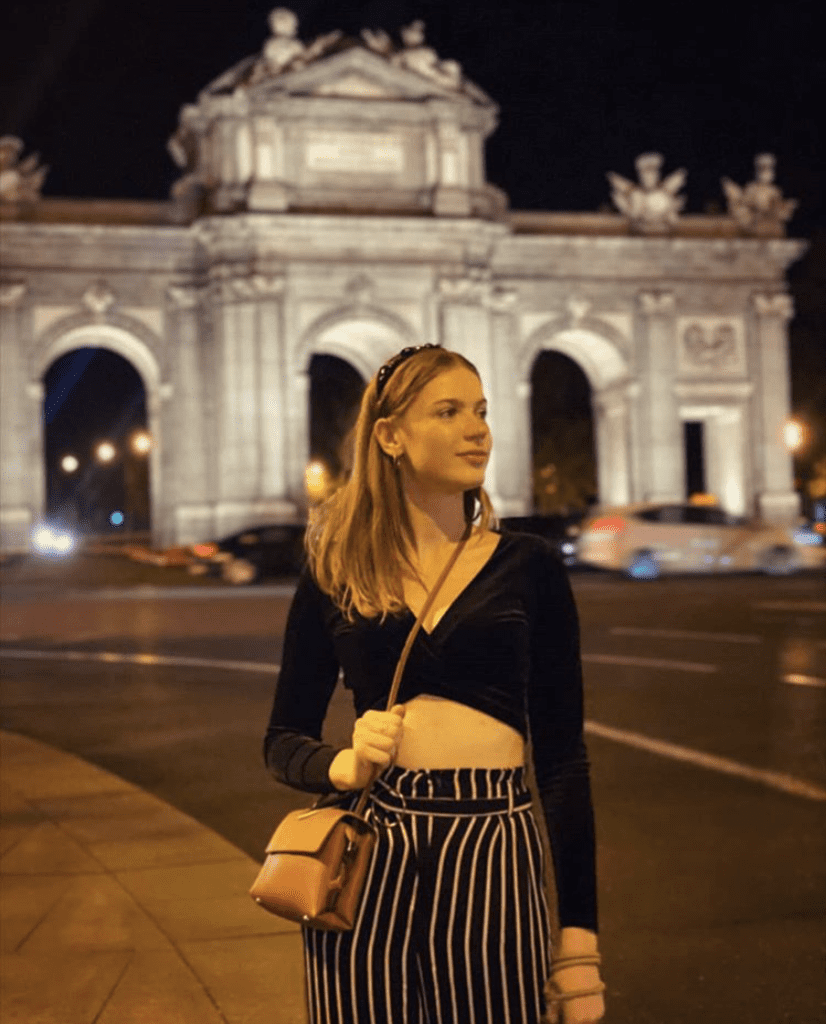 Living in Spain is fun, but at some point you will realize that some things in this country are quite different from how it works in your home country. Just to give you an example:
One funny story from when I moved to Spain: When I moved into my first apartment in León, I was looking for a kettle in the kitchen and I could not seem to find it. So I decided to call my landlady and ask her where she keeps it. When I tried to explain what I was looking for she started laughing and said "I know you Germans are crazy about your tea and your kettles, but in Spain, we just use the microwave." (Up to this day I don't understand how someone could use the microwave for that.) So, this is just a little example from my starting days, but in the next part I want to tell you about the things that I consider are the biggest differences, the good and the bad ones.
Things you will love once you move to Spain:
Cost of Living
Not everyone will agree with this one. It definitely depends on what country you are comparing it with. Comparing it with Germany, yes, cost of living is lower in Spain. But at the same time, salaries are also lower. So at the end you have to take that into consideration as well. To give you an example: If you are under 27, a public transport ticket in Madrid costs only 20 Euros.
Of course, bigger cities like Madrid and Barcelona tend to be more expensive.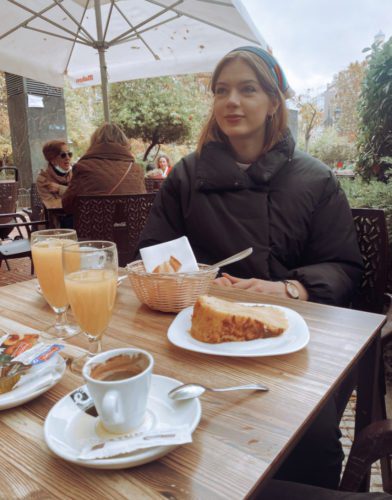 Life is happening outside
This is something that I always realized when I travel back to Germany or Lithuania. Why is it dark outside at 5 pm and where are all the people? The streets are empty, but not in Spain! So yes, in Spain people spend a lot of time outside. You meet friends outside and you hang around in bars or restaurants until late in the night. Of course, it is usually warmer than in other countries and it does not get dark so early. There are many parks you can go to and just enjoy your time outside in nice weather.
Work Atmosphere
I feel like the work atmosphere in Spain is so much different than in any other country. Being friends with your coworkers and supervisors is totally normal and the atmosphere (usually) is quite laid back. On Thursday's companies offer after-work drinks and many people usually stay until late. It is really easy to make friends in the workplace.
But also, it is not always super fun. Be prepared to be confused, annoyed and maybe even angry. Enough good vibes for you, let's move to the things you will find annoying once you moved to Spain.
Things you will find annoying in Spain
Bureaucracy:
This is something every single foreigner living in Spain will tell you: Anything that involves going to a governmental institution or getting an appointment (cita previa), can be complicated. Sometimes it involves a lot of asking around, googling, writing on Facebook groups to understand how to get things done. Especially now, during the COVID pandemic, it is impossible to get certain appointments. There is little you can do, but always plan a little extra time when you want to get things done! Hang in there, I feel you!

Spanish Salaries:
I mentioned before that the cost of living is much lower than in other European countries. But at the same time, salaries are also much lower. Adapt your expectations before moving and make sure you are happy with it. I worked at a company with many internationals where sometimes people would stay in their positions for a few months, as they were unhappy with their salaries here. They figured that they were making much more money in their home country, which might be true. Salaries in Spain are not as high as in other countries. But then, when you have good weather the whole year round, can you even complain?
Different Schedules (Eating, Working and Partying):
You probably have heard before that Southern European countries have different schedules than the Nordics, and that's correct. On my first job, it was normal to start working between 9-10 am and work until 6-7 pm. I know some people that even start working at 11 and just stay longer. Another difference is eating schedules and again, everything just happens a little later. Especially when it comes to dinner. At some places, you cannot even make a reservation before 8 or 9 pm, because dinner just starts so much later than you are used to. Don't worry, you will get used to it. There is a saying in Spain: "En España, volver a casa a las 3 no es salir. Es ir a cenar" (In Spain, if you go home at 3, this is not going out. This is having dinner).
And that's it. At least, in my opinion, those are the main difference and what you should be aware off. So, what do you think? Did I miss something? Do you think there is something I should add? If you have ever lived in Spain or are planning to, let me know in the comments below 🙂