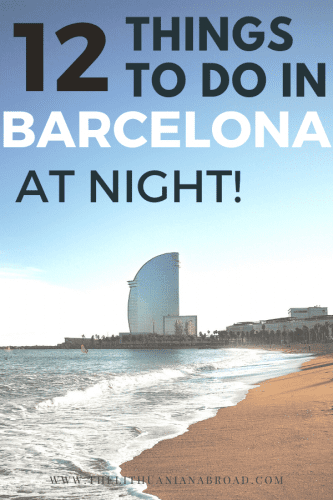 Barcelona truly is the city that never sleeps. If you are currently planning a trip to Barcelona you should know that there are just as many things to do at night in Barcelona as there are during the day. The mild climate makes it really enjoyable to stay out late at night. And because Barcelona is not too big you can just walk back to your place any time you like. Let's already start with a tip: You need to see Casa Battló at night. It is lit so beautifully!
As you are able to tell, there are endless possibilities of things to do at night in Barcelona. And it does not have to be just about partying! In this blog post, I summed up 12 things you can do at night in Barcelona. Put it on your list and let me know what you think. Let's go!
Other blog posts about Barcelona you need to check out:
20 free museums in Barcelona that will blow your mind!
Barcelona is full of mind-blowing museums you have to check out. This guide includes all the free museums in Barcelona. Or I tell you when you can visit specific museums for free. The Pablo Picasso museum AND a Gaudí building are on this list, too!
The ultimate Guide for visiting Mount Tibidabo in Barcelona
This blog post includes everything you need to know before visiting Mount Tibidabo in Barcelona. To me, it is the perfect day-trip destination in Barcelona. Find out what to do there and how to get there.
Barcelona bucket list: 20 Things you cannot skip in Barcelona
This bucket list includes 20 fun things to do in Barcelona. From Barcelona's greatest museums, Gaudí creations, and, of course, La Sagrada Familia. I promise you will not run out of ideas about what you can do in Barcelona. I think those are my best travel tips for visiting Barcelona.
Let's do a self-guided walking tour of Barcelona
The perfect way of exploring Barcelona in one afternoon. This walking tour includes Barcelona's most important monuments and buildings. There is an interactive map with a walking tour itinerary you can download and display on google maps.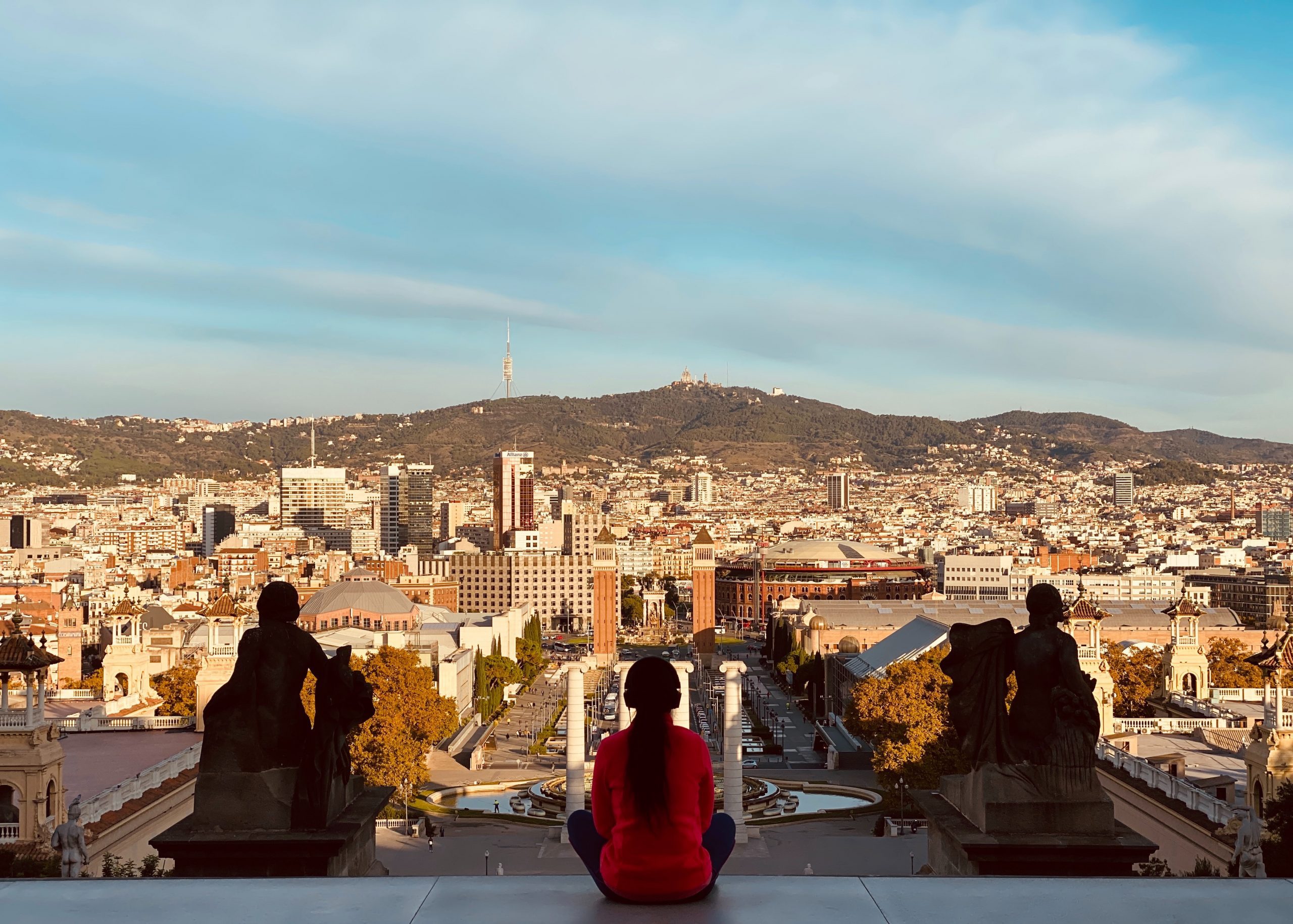 Before we start: Where should you stay in Barcelona?
First of all, there are so many amazing places to stay in Barcelona for ALL budgets. So, it does not matter if you are a solo traveler that wants to stay in a social place or if you are a couple that wants to enjoy their time together. The only thing I would advise is staying central. The good news is that Barcelona is not too big and quite walkable. My favorite area to stay in Barcelona are the neighborhoods Eixample, El Born, and the Barri Gòtic
Here are a couple of examples of great places to stay:
Twentytú Hostel is a great place to stay for solo travelers or if you are traveling on a budget, This hostel offers both shared rooms and private rooms. It is located in the neighborhood of Poblenou and is only an 18-minute walk away from the beach.
Wow, this hotel looks like the absolute dream. The interior looks so classy and beautiful. The location is incredible as well. You will be staying in the heart of Ciutat Vella, close to the beach!
This hotel is the right choice for you if you want to spoil yourself with a stay in an exclusive hotel. Just look at this gorgeous rooftop terrace with a pool. The views from up there must be incredible.
Explore Barcelona with the Hop-on Hop-off bus!
The hop-on hop-off bus in Barcelona is a great way to explore a city. That way you do not have to walk so much and have more time to see as many things as you wish. So how do these buses work in Barcelona?
The hop-on hop-off buses in Barcelona drive in a circle attending more than 30 stops all around Barcelona. These stops are close to important monuments or other important attractions of the city. With your ticket, you can simply get on one of these red buses at the stop closest to you. From the top floor of the buses, you can enjoy amazing views all over Barcelona. And once the bus arrives at your desired destination you can simply get off the bus. When you are ready to go to another place you just have to look for the bus stop closest to you.
You can book your tickets online here. And don't worry, if you need to cancel you can do that up to 24 hours before your starting date and get a full refund 🙂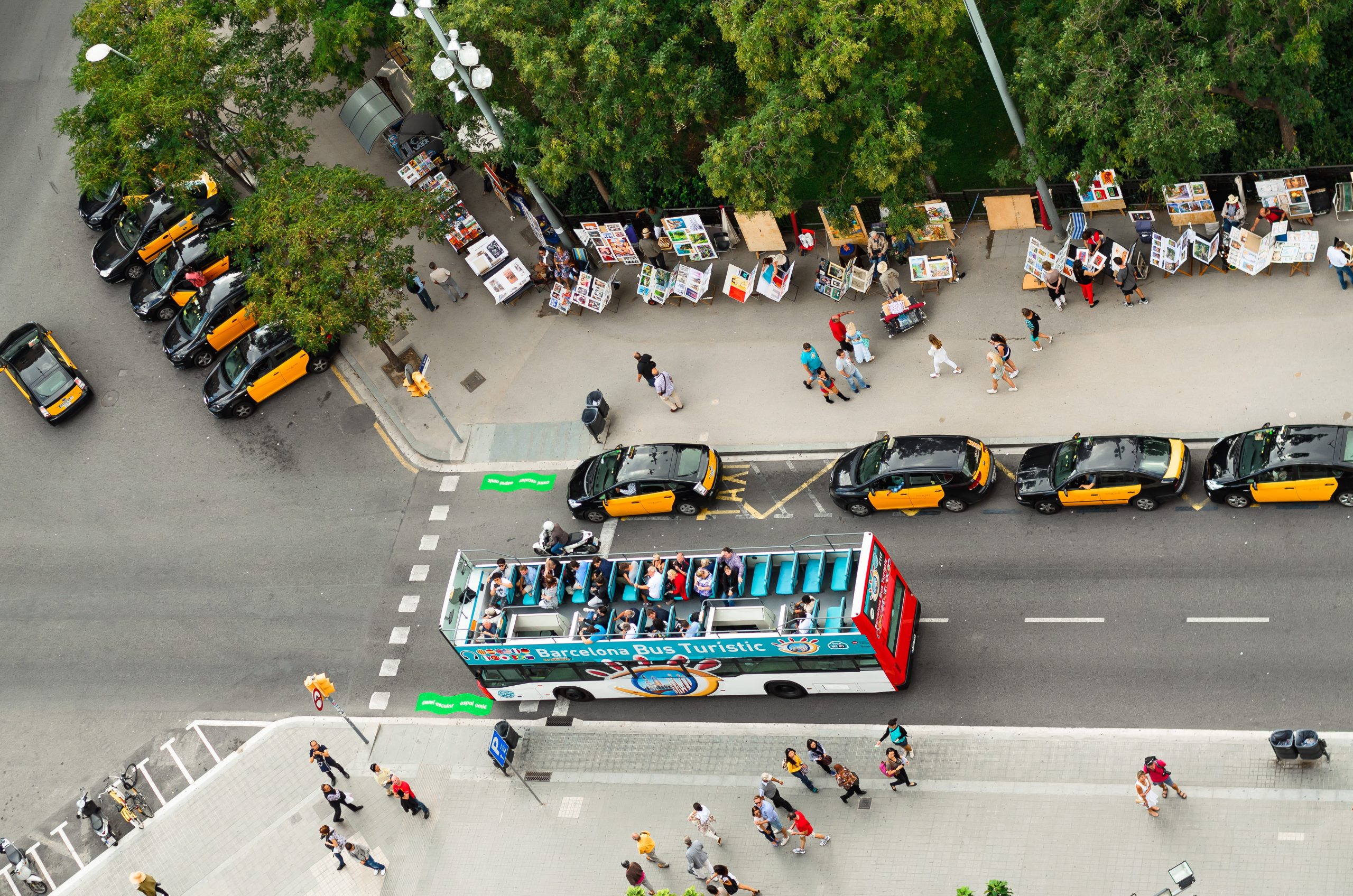 Here are 11 things you can do at night in Barcelona:
1. Watch a world-class Flamenco Show!
But Flamenco is not from Barcelona?! Yes, you are right. Flamenco is a typical dance from the South of Spain in Andalusia. No doubt, you will find the best performances of Flamenco there. But, there are also Flamenco theaters in other areas of Spain that will give you an authentic experience. I just think that if you are already in Spain you should take the chance of watching a Flamenco Show. It plays a very important role in Spanish culture and I promise you will be left speechless. 
Flamenco is performed by men and women in traditional Flamenco clothes and accompanied by a Spanish guitar. Take the time to look at the beautiful clothes the performers are wearing. The dresses are absolutely stunning. And have a look at their shoes, too! A couple of months ago I took my mom to see a Flamenco Show and she still keeps talking about it. 
In Barcelona, you can watch a world-class Flamenco performance which takes place at the City Hall Theater. This is a gorgeous theater from the 19th century. A ticket for a one-hour performance only costs 18€, which is very affordable. You can book your tickets online here.
Another really beautiful place is Tablao Flamenco Cordobes. It is an authentic Flamenco place right at La Rambla. It was founded in 1970 and is owned by a family of artists. Check it out!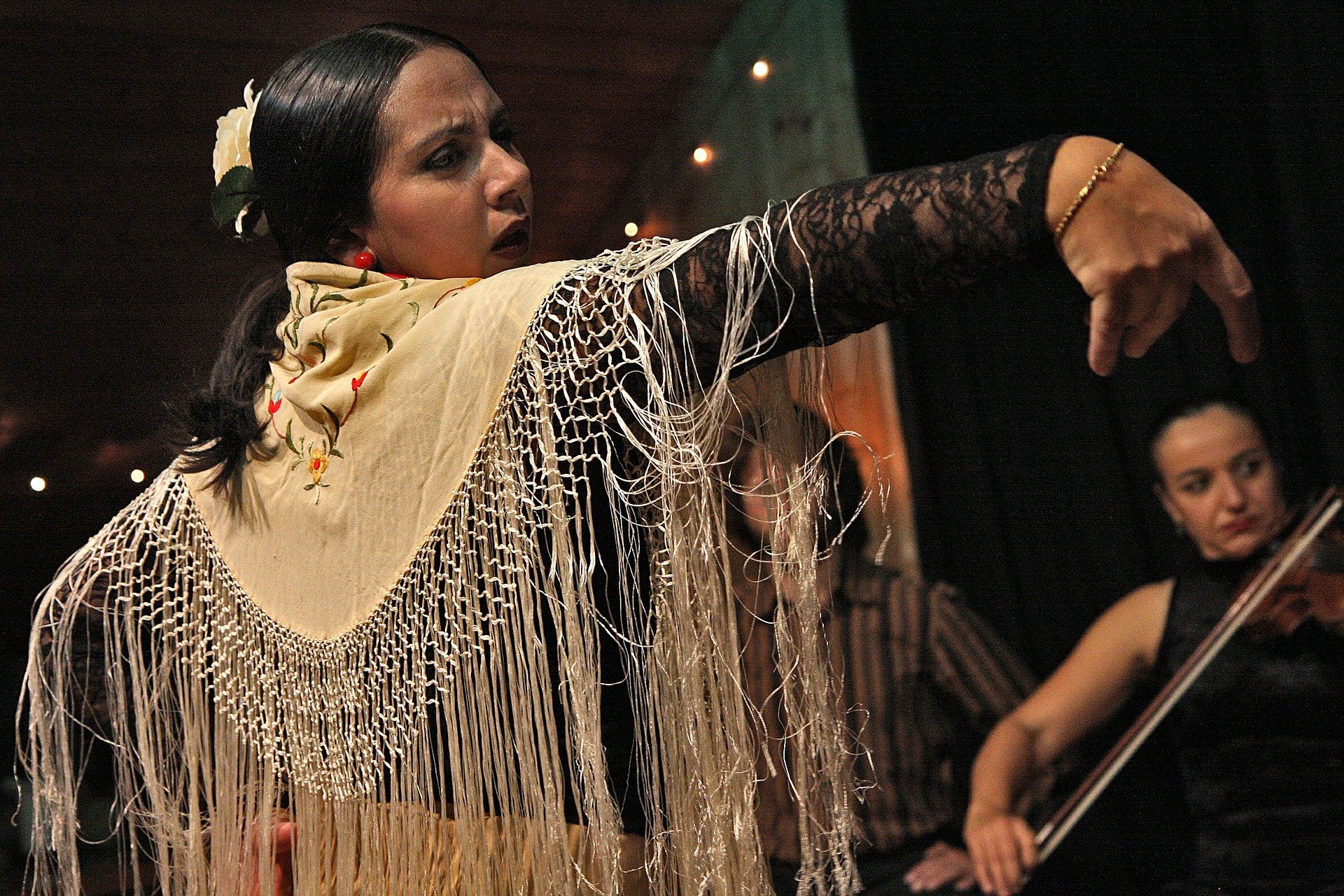 2. See Gaudí's masterpiece Casa Milá 'La Pedrera' at night!
Barcelona is full of beautiful buildings, and there is one man we have to thank for that: Antoni Gaudí. He designed several buildings in Barcelona and there are two of them really close to each other on the street 'Passeig de Gràcia'. 
There is an interesting story why Casa Milá is called 'La Pedrera' (the stone quarry): Gaudí was famous for taking inspiration from nature and Casa Milá has quite an unconventional look, and resembles a stone quarry. Some citizens disapproved of its appearance and therefore gave it this name. 
The best part about Casa Milá is that you can have a tour to see the inside of the building. This tour includes an audio guide that will tell much more about the history of this masterpiece. You can see parts of the building from the inside and enjoy the beautiful views from the roof. A beautiful detail you will see on the roof are the unique chimneys. If you would like to visit it during the day, you can book your tickets here.
Visiting 'La Pedrera' during the day is already impressive. But, you can go on a special tour to see it at night, which I highly recommend.
The 'La Pedrera night tour' includes an amazing visual light show on the roof. Then, you get to see the beautiful lit-up interior patio. The highlight of the tour will be a glass of champagne while overlooking the roofs of Barcelona. Note, that this tour takes two hours in total and is offered in Spanish, English, and Chinese. Make sure to book your tickets online in advance here, as they tend to get booked out quickly. 
3. The Magical Fountain at night in Montjuïc
Going to Montjuïc is a MUST during your stay in Barcelona. 'Montjuïc' means Jewish Mountain in Catalan. It is named like that because that is the area in Barcelona where the Jewish community used to live. 
The fountain in Montjuïc was built for the International Expo in Barcelona in 1929. On the evening of Thursdays, Fridays, and Saturdays the fountain offers a fantastic sound and light show to its visitors. The size of the water play is enormous: More than 2.600 liters of water flow through the fountain and its pools. 
Attention: As far as I can tell the fountain is currently not working! You can check for updates here.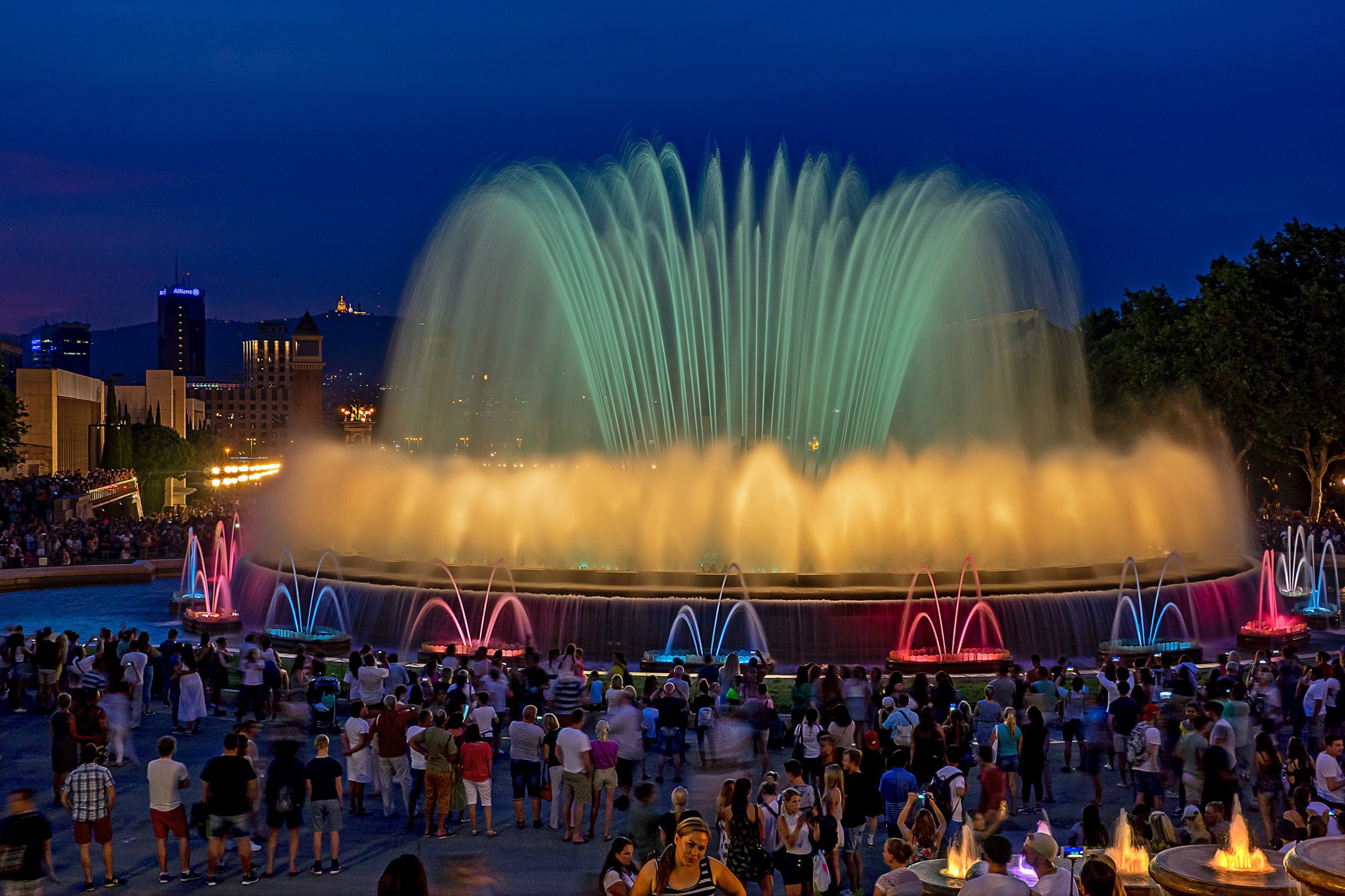 4. See the Sagrada Familia in the evening!

Of course, you cannot leave Barcelona without visiting the Sagrada Familia. Probably the most iconic landmark of Spain. This Gaudí creation must be at the top of your Barcelona bucket list when you visit the city. And if you have time, I would recommend seeing it from the inside. In order to do that, I would advise getting your tickets in advance. There are so many people queuing in order to see this piece of art from the inside. If you buy your ticket online, you do get to skip the line. 
You can visit the Sagrada Familia until 6 pm during winter, and 8 pm in summer. But even looking at it from the outside during the evening is just magical. And there is one small detail you should pay attention to: If you visit the Sagrada Familia after reading this post you should see that a giant blue star was recently added to the second-highest tower of the building. Make sure to pay attention to this eye-catching new addition to the landmark. 
You can book your tickets here to see the Sagrada Familia from inside.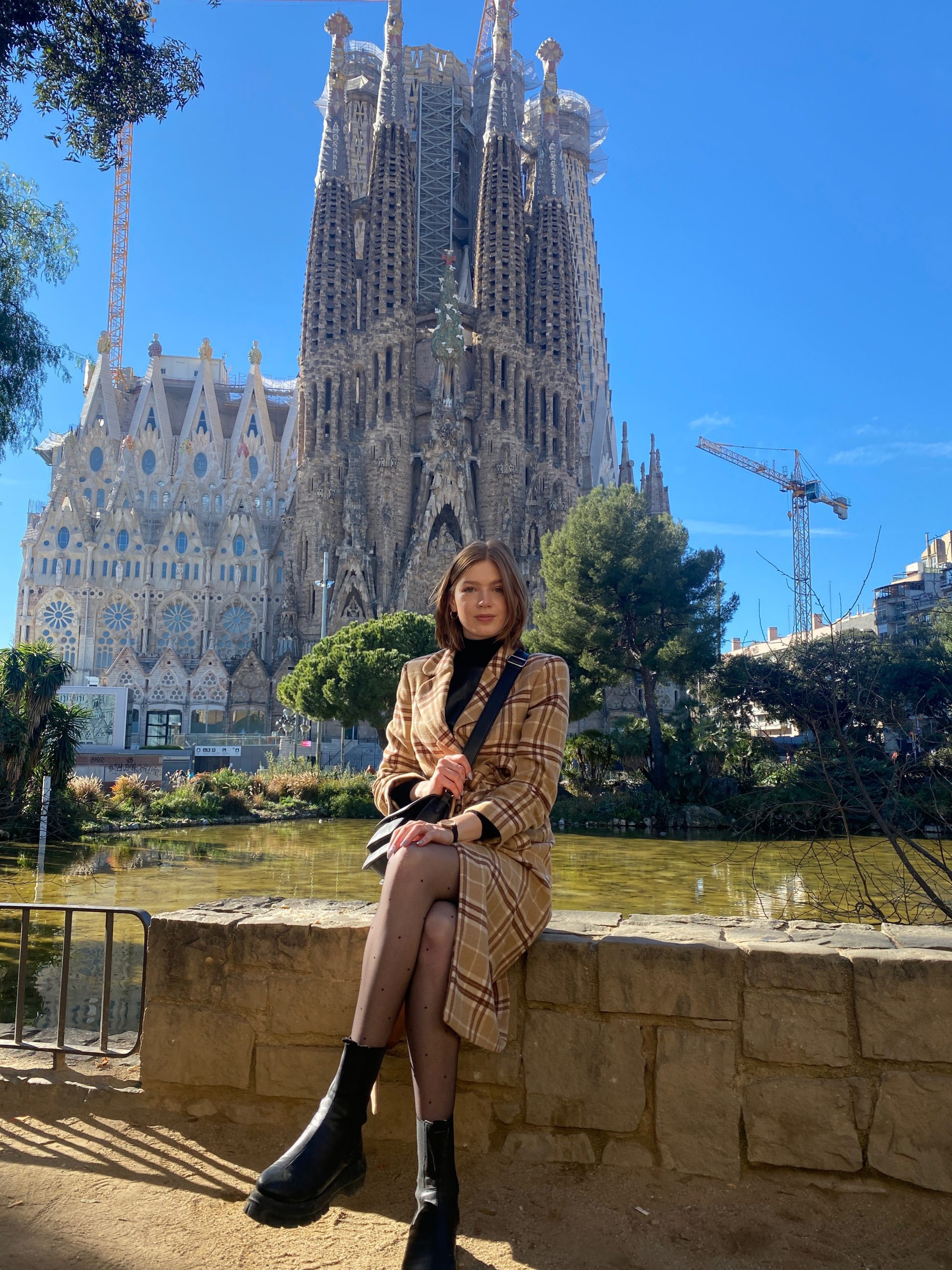 5. Barcelona's best sunset spot: Bunkers El Carmel
Bunkers El Carmel is THE sunset place in Barcelona, and I recommend going there 100%. It might be a little bit tricky to get there, but let me tell you it is totally worth it.  Bunkers El Carmel are one of the best viewpoints in Barcelona. It is not a hidden gem anymore and is very popular amongst young people. Many groups of people gather here during the evening to watch the sunset, have a picnic or have a couple of drinks (Be careful, drinking alcoholic beverages outside is forbidden in Spain!) 
The best thing about the view is that you have a 360-degree view of the whole of Barcelona. Despite its name 'Bunkers El Carmel' there were actually never any underground bunkers here. Instead, there was an antiaircraft warfare station during the Spanish Civil War. This area is very exposed to the wind and it does get cold after sunset. So make sure to bring a jacket!
How to get to Bunkers El Carmel?

The easiest way is to, obviously, take a cab. But I will tell you how to get there by public transport. Take bus 22  to the last stop, from there you only have to walk around 7 min to the viewpoint. Bus 22 starts at Plaça de Catalunya, which might be the most convenient option. Other stops you can join on the way are Passeig de Gracia, then Gran de Gracia, all the way to Lesseps. You can catch it from other subway stops such as Diagonal, Fontana, Lesseps, and Vallcarca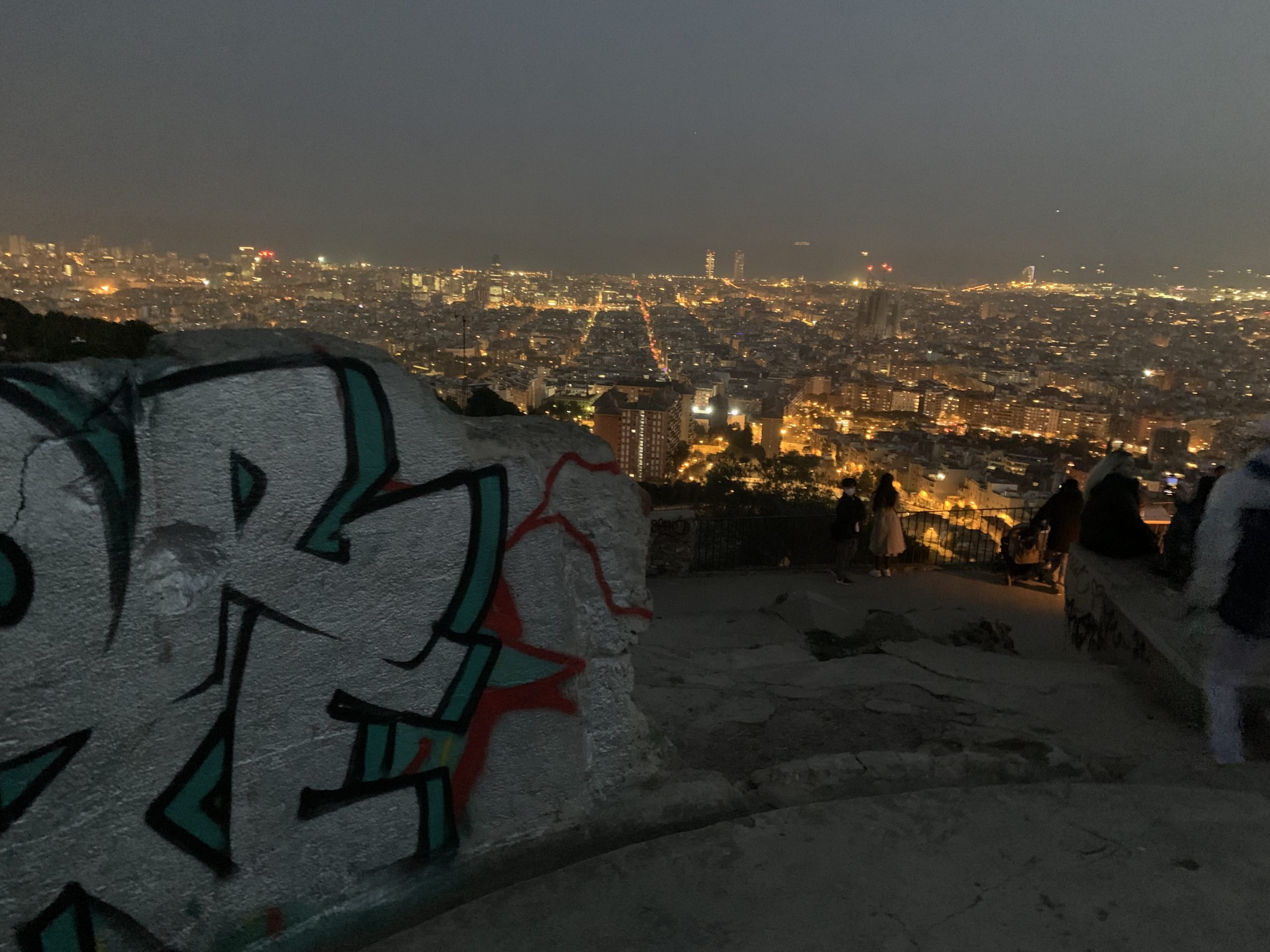 6. Are you brave enough for one of Barcelona's night tours?

Did you know there are different kinds of tours organized in the evening in Barcelona? These types of activities are always super fun when you are in town with friends. Due to Barcelona's mild weather, the cold should not be a problem so that you can stay out at night without getting cold. A great plan all year round!
The coolest night tours I could find in Barcelona are the following:
This is a tour that takes you through the darkest secrets of the Gothic quarter. The tour takes you to secret spots of Barcelona while telling you legends and horrifying myths about the city. If you love ghost stories, this tour is for you!
How about doing a walking tour at night? This is a walking tour of Barcelona that focuses on historical facts with a twist of darker stories. And you will learn about executions in Born and the Gothic quarter… Spooky!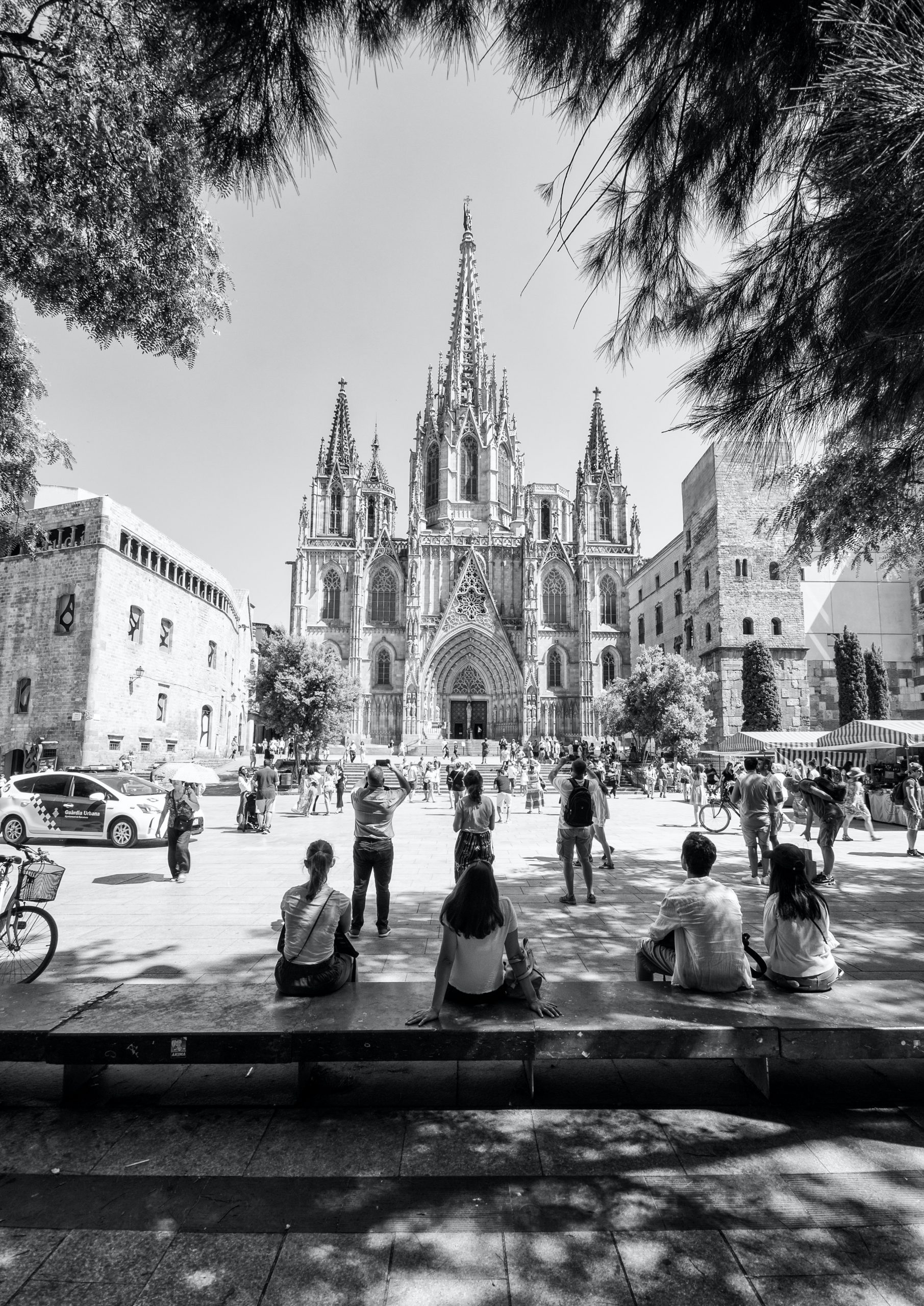 7. Go on a Catamaran Night cruise to watch the sunset!
From April to October you have the possibility to go on a catamaran tour to enjoy Barcelona's skyline, go for a swim, and watch the sunset. Sounds like this could be the highlight of your Barcelona trip.
This is a two-hour tour you can do from the port of Barcelona. It includes a welcome drink and if you would like to get more refreshments, there is a bar on the boat you can go to. You can decide whether you would like to do the tour during the daytime or the evening. If you are in Barcelona with your friends, I would recommend checking this tour out!
You can find more information about the Catamaran night cruise and book your tickets here.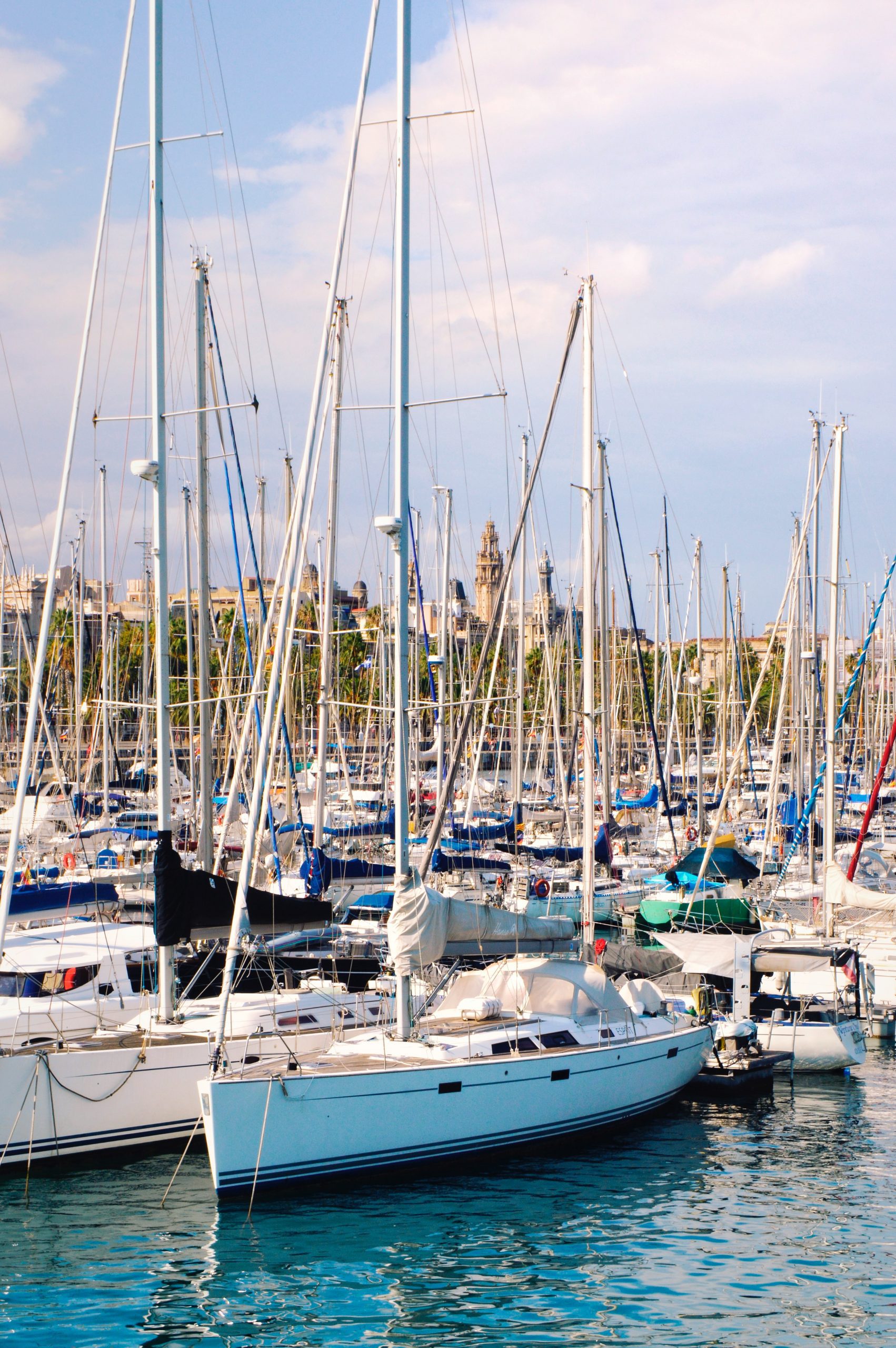 8. Explore Barcelona's amazing cocktail bars!
If you love cocktails just as much as I do, Barcelona will be heaven for you. Did you know there are two cocktail bars in Barcelona that are included in the Top 50 List of the best cocktail places in the world (Source)? 
There are so many great places you have to try out in Barcelona. I am showing you my top 3 here: 
Dr. Stravinsky is a unique cocktail bar in the neighborhood of El Born. The interior of this place looks like an old pharmacy or chemistry lab. And the cocktails are out of this world. What you have to know is that this place does not do "classic" cocktails, but offer their own unique creations. This is by far my favorite cocktail bar in Barcelona. Give it a try!
This is a speakeasy in Barcelona that you have to visit. On the outside, it looks like a barbershop, but once you can make it inside you will find one of Barcelona's best cocktail bars. You have to know the password if you want to come in, which you can find on their Instagram or website. 
If I had to describe this place I would call it modern, creative, funky, and fancy. These cocktails are really unique and taste so amazing. A great place in Barcelona to try out!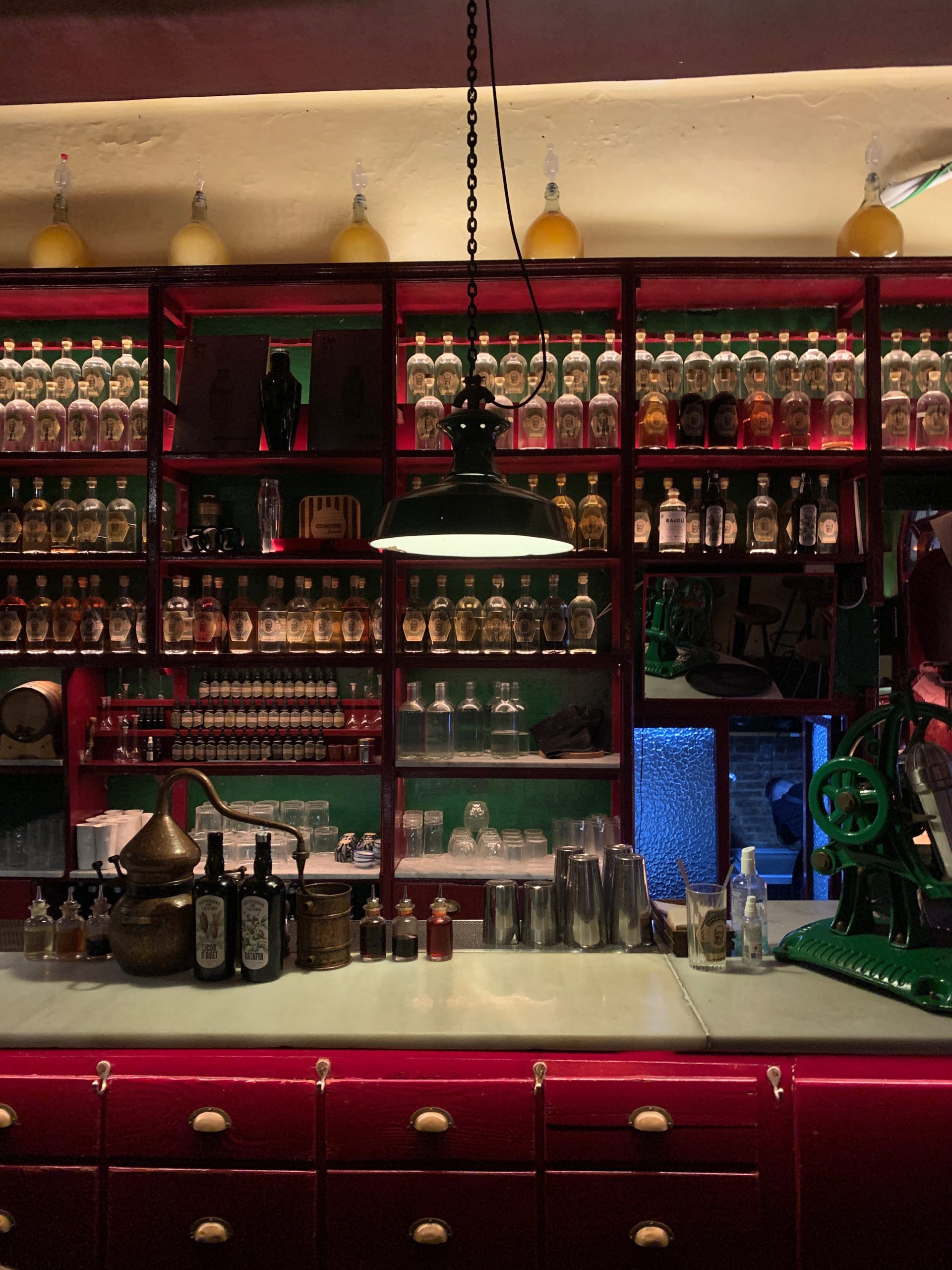 9. Dive deep into Barcelona's nightlife
Of course, at this point, we have to talk about Barcelona's nightlife as well. Thankfully, it is the type of city that offers something for everyone. So whatever your vibe is Barcelona has the right place for you. You can thank me once you come home in the morning after a heavy night out.
The most famous clubs in Barcelona are Zuu, Slow Club, OPIUM and Jamburee. Other great places you can check out are the following:
Plaça del Sol in Grácia is a great place to start a night with tapas and bars. This is a great destination in summer to have drinks outside.
Le Motif: A bar with music close to La Barceloneta
Eclipse Bar Barcelona: Roof top bar in the W hotel. Very fancy! But a great place for a fancy night out and having great cocktails.
Before going to a club in Barcelona, you should check their dress code. There are clubs who do not let men enter with shorts.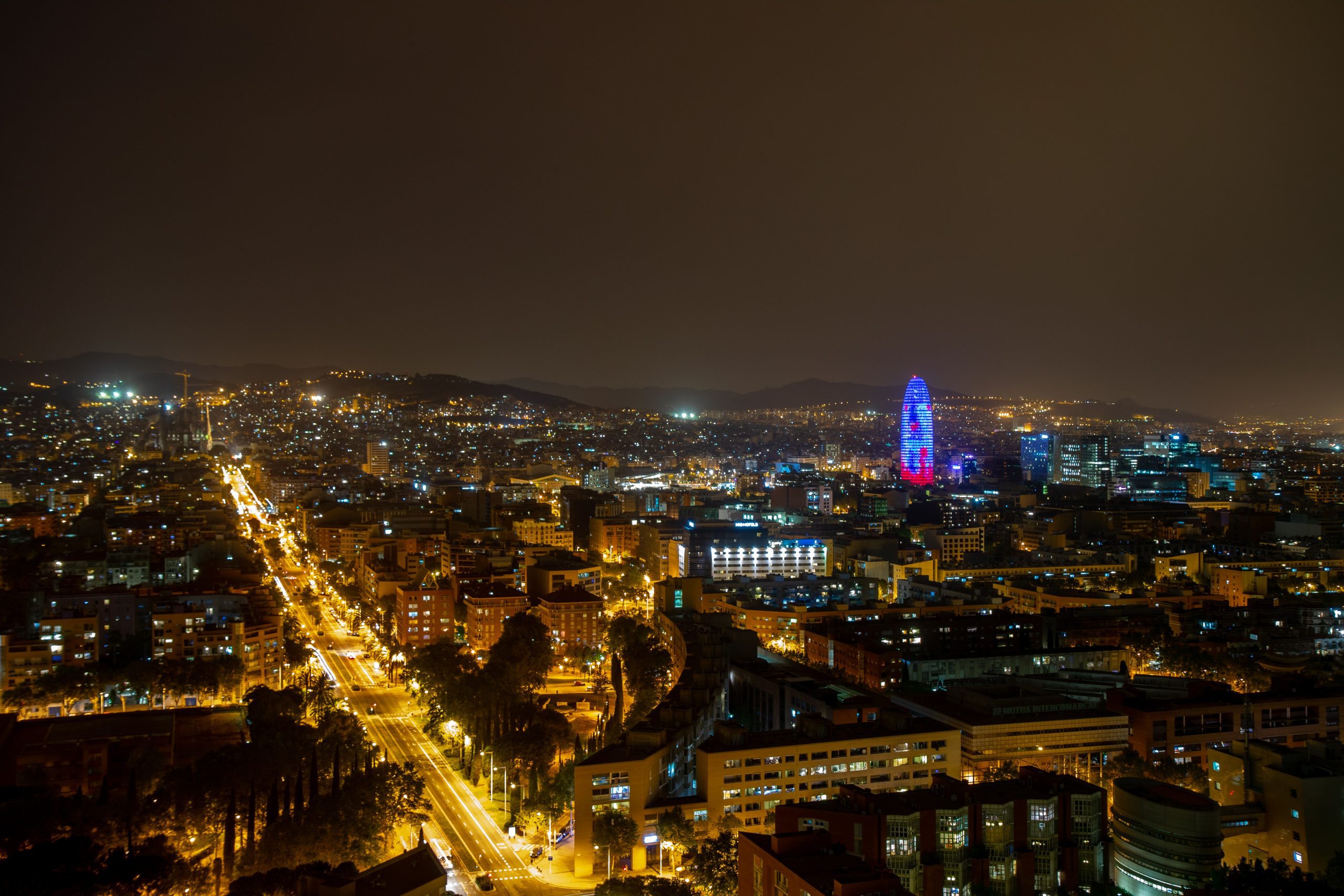 10. Enjoy Tapas and Drinks at El Nacional
El Nacional is a great place to spend the evening in Barcelona. Perfect for a night out with friends or for having a date night with your loved one.  It is a huge food hall with separated areas and several restaurants. A great spot to try different tapas and dishes from the different restaurants inside.
When I went there in December the whole place was decorated with Christmas ornaments and thousands of Christmas lights. It looked absolutely magical. El Nacional is full of history and has seen a lot since it was built in 1889. Initially, it was constructed to be a café-theatre, later to be converted into a fabric-dye factory. At some point, it was a car dealer's shop and even a garage! Today, it is one of the most iconic places in Barcelona. If you feel like having a quiet night with a glass of wine and amazing Iberian tapas, this is your place to go.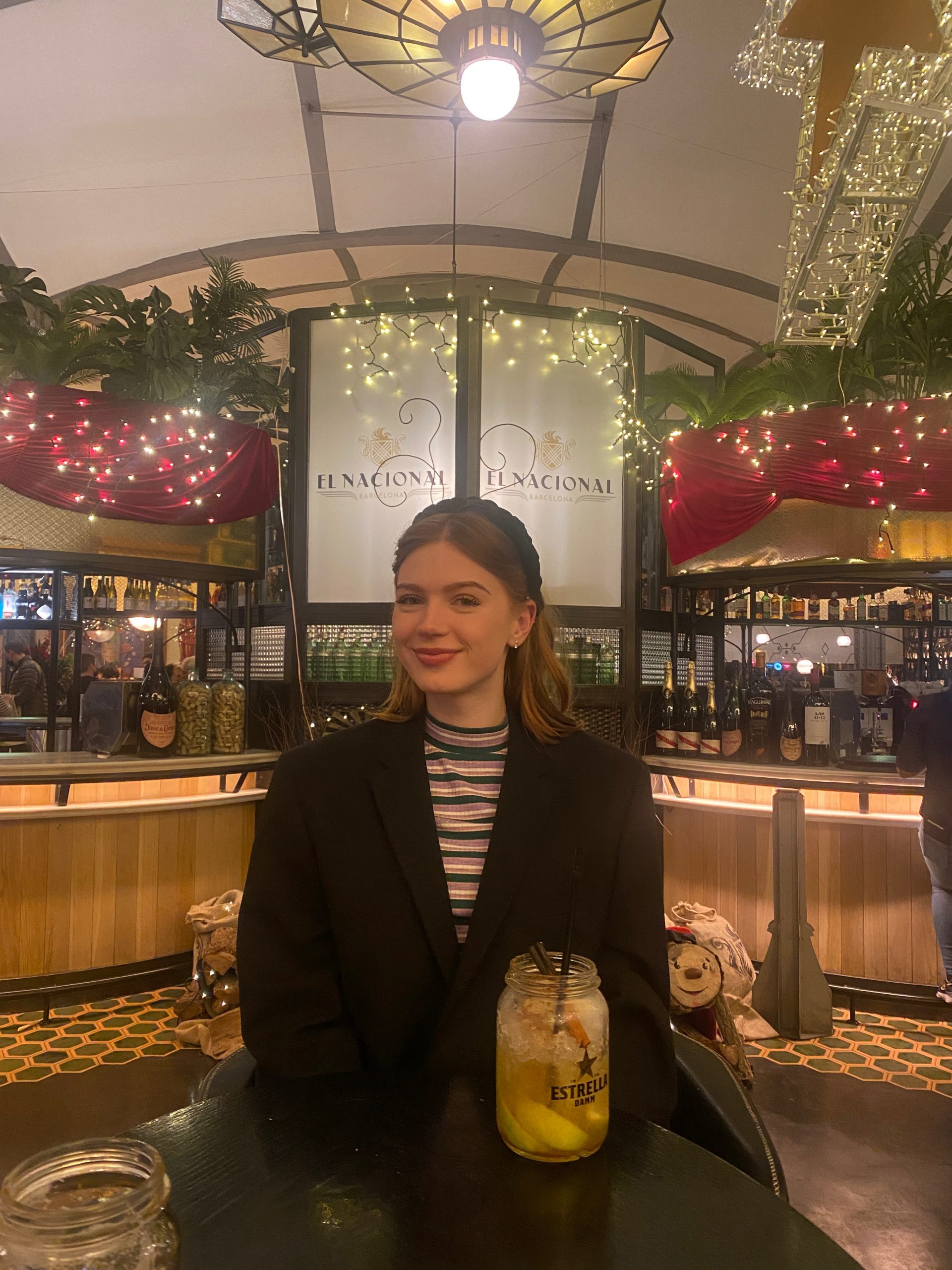 11. Admire Barcelona's skyline while having rooftop drinks
Barcelona's skyline is just like no other. So how about admiring it from a rooftop bar in the center of Barcelona? By the way, it is not as expensive as you might think. I found two rood top bars that do not charge an entrance fee and give you an amazing view of the Sagrada Familia or the Cathedral of Barcelona:
Hotel Ayre Rosselón: A stunning rooftop terrace of a hotel right next to the Sagrada Familia. The best: Making a reservation is free, but you have to order food/drinks when you go there. From this rooftop you probably have the best view of the Sagrada Familia you could ever imagine.
Make sure to advance your spot at least a couple of days in advance here.
Hotel Colón: The Panoramic Terrace of Hotel Colon is located right in front of Barcelona's cathedral. Especially, during the evening this is a great place to have a couple of drinks with friends and to enjoy the views. 
Hotel Colon does not take reservations.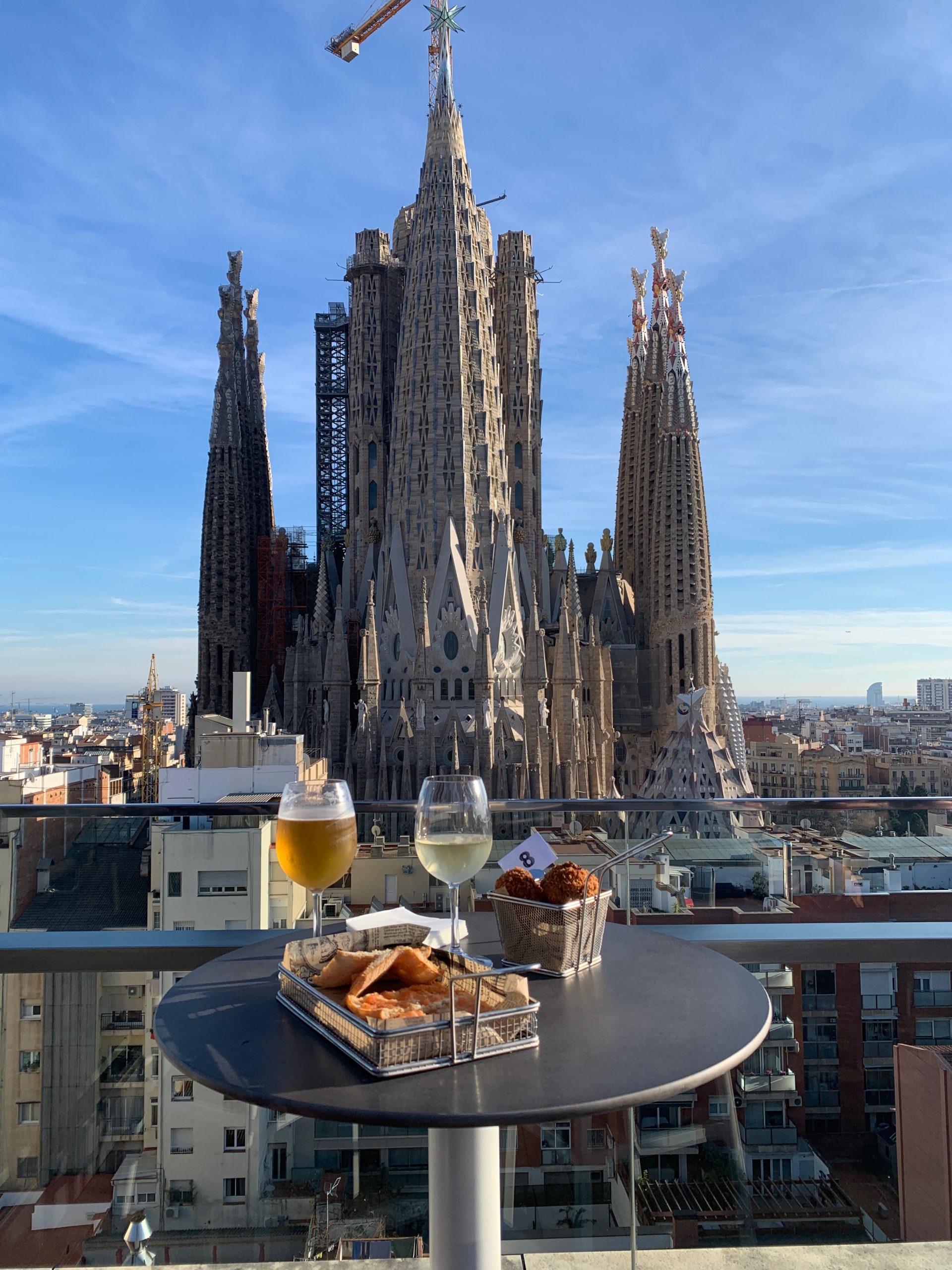 12. Join a Pub-crawl and meet fellow travellers!
Pub crawls are a fun way of exploring a city and meeting fellow travelers. If you are planning to stay in a social hostel I am sure there will be pub crawls planned during the weekend. I would encourage you to participate, even if you are a solo traveler. It is a nice way of getting to know the city and finding out what areas are great for having a drink. 
The way pub crawls work is that you pay a fixed amount up-front to participate. That price includes drinks or shots at each bar and you can skip the line at all places you visit. 
If you are not staying in a hostel and would like to participate, usually, you can go to hostels and ask if you can join their planned pub crawl. I have done this before and it was never a problem.
In case you are traveling with friends, I found this pub crawl you can participate in. It starts at 8 pm in a bar in the gothic quarter. A local guide will take you to 3-4 bars where you can chat with fellow travelers and have a drink all together. The pub crawl ends in a club in Barcelona where you can stay the night. And get home in the morning 😉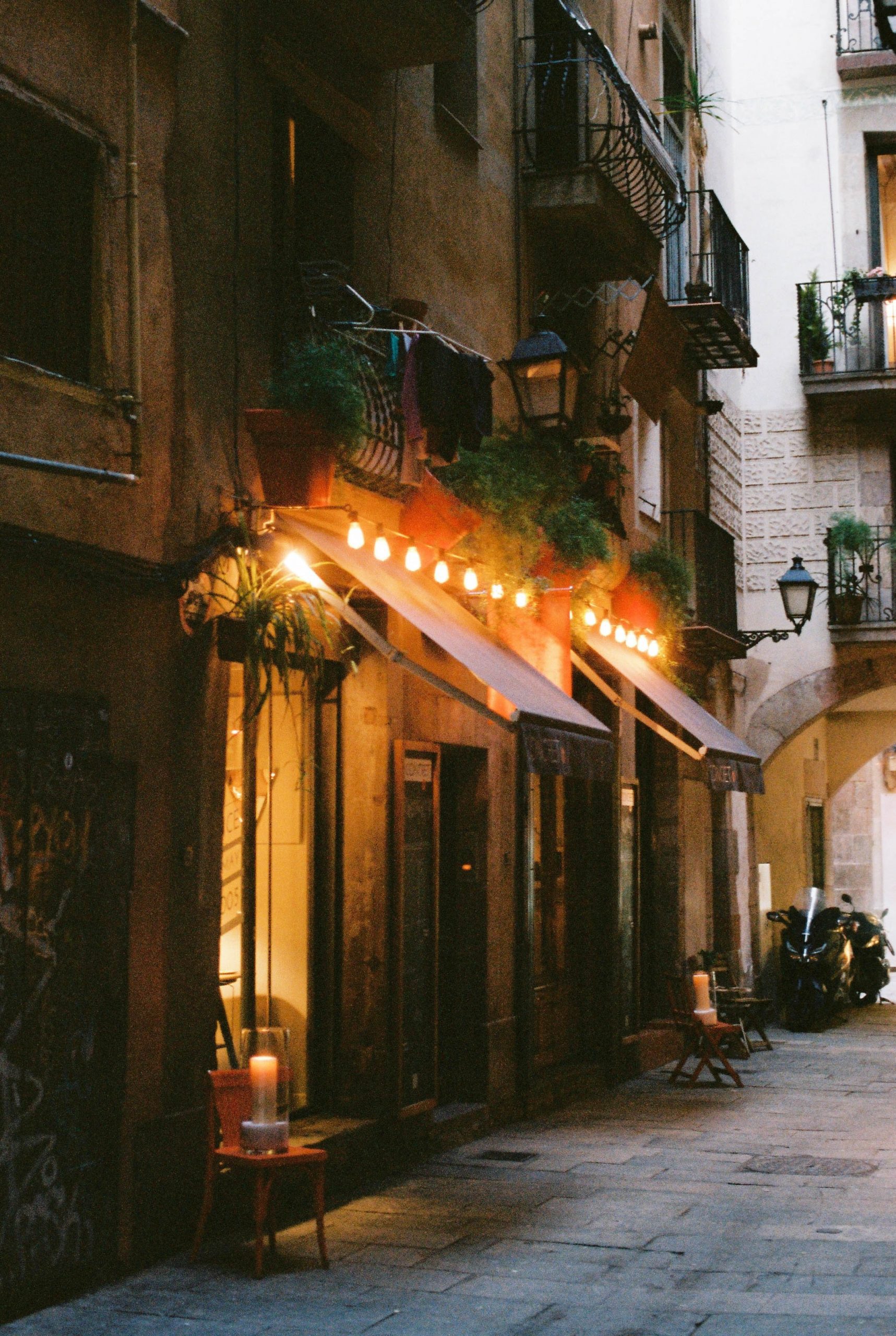 ---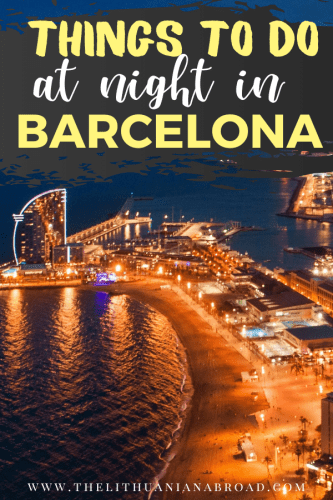 And those were 12 things you can do at night in Barcelona! I hope you liked this list of things to do. Let me know if you can think of any different activities. Or did you do something fun while you were in Barcelona that I can add to the list? 🙂