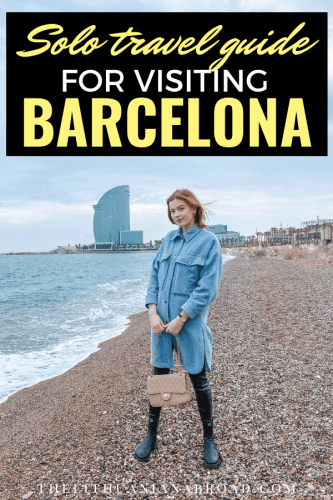 Are you currently debating whether you should visit Barcelona on your solo travel trip? Do you have doubts regarding Barcelona's safety, the right place to stay, or do you just want to find out what you can do during your Barcelona solo trip? Don't worry, I got you! This 'Solo Travel Barcelona Guide' is perfect for you if you want to know more about visiting Barcelona by yourself. I regularly travel to Barcelona to see my boyfriend who lives there. And when I do I love exploring the city by myself and visiting museums or expositions alone. And the best part: Barcelona is an incredibly safe city for solo travelers, even female solo travelers.
My 'Solo Travel Barcelona' guide will give you recommendations on how to stay safe in Barcelona, where to stay to meet fellow travelers, and what to do during the evening. Because let's be honest: When you are alone in a new city planning the evening is one of the most difficult parts. Let's go!
---
Affiliate links may be sprinkled throughout the free content of this blog post. If you purchase from one of the links I may receive a small commission while the price for you stays the same. This helps me cover the costs of The Lithuanian Abroad. Gracias!
Other blog posts about visiting Barcelona you should not miss!
20 museums in Barcelona you can visit for free: This list will be a lifesaver if you want to explore Barcelona's most beautiful museums without spending money. I think visiting museums is one of the best things to do during a solo trip! And psst, the Pablo Picasso museum is on this list as well!
Barcelona Bucket List with 20 fun activities to do during your trip: With this list, you will never run out of ideas about what to do in Barcelona. This blog post includes the most impressive Gaudí buildings, the most important monuments, and places to see.
Let's do a self-guided walking tour of Barcelona: Explore Barcelona on foot with this self-guided walking tour. In only one afternoon you will see Barcelona's most important attractions while walking around the beautiful streets of the city. Comes with food and drink recommendations 😉
Barcelona Neighborhood map with best places to stay: If you're like me and get confused about the different areas of Barcelona this post is for you: This blog post includes an interactive map of Barcelona's neighborhoods that you can download. And I mention the best places to stay in each area. Make sure to check it out!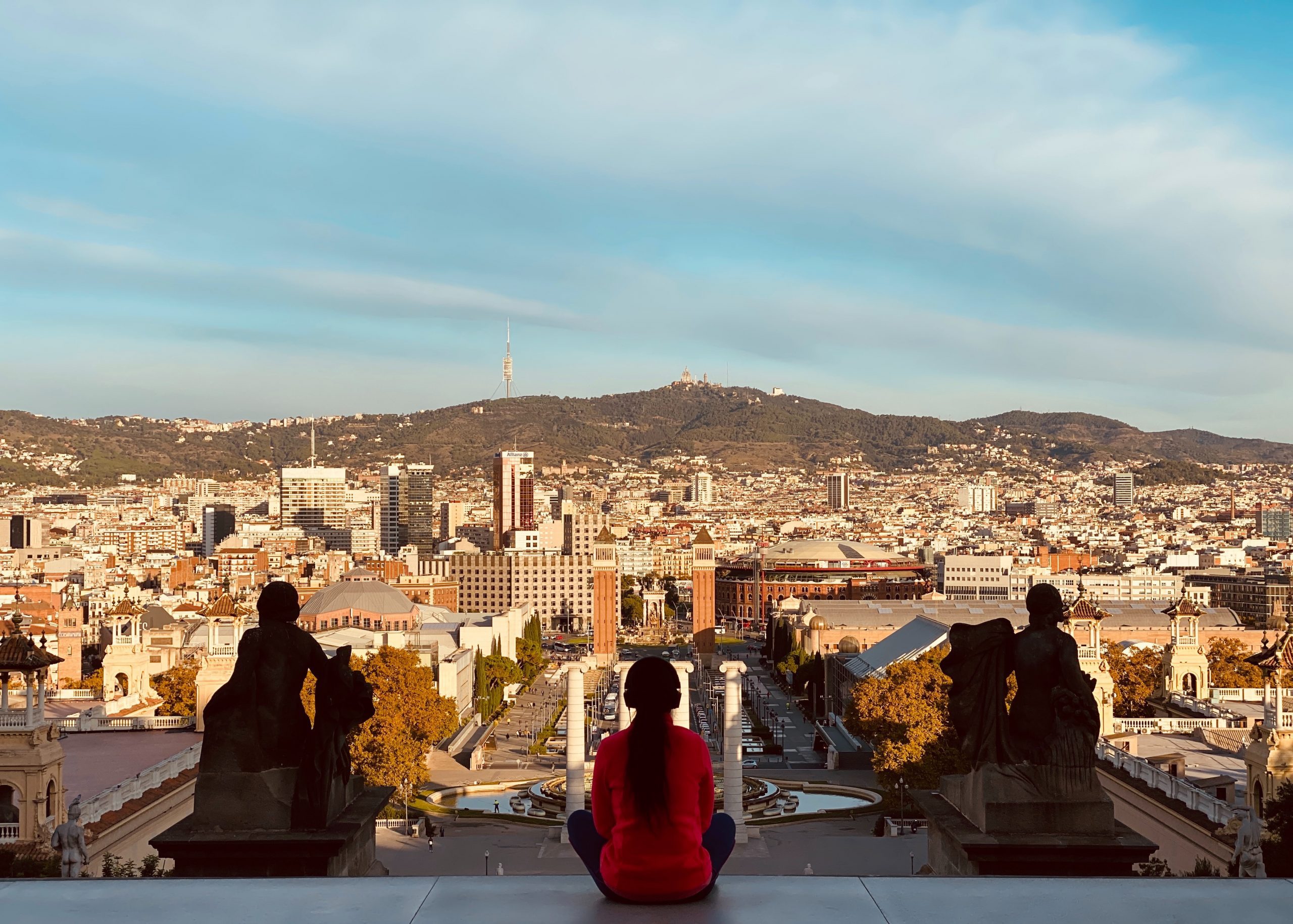 Have the best time solo traveling Barcelona:
Safety tips for visiting Barcelona alone 
Don't worry! Spain is a very safe country and the perfect destination for solo travelers. Even, if you are traveling by yourself for the very first time. As in any other big city, you have to be cautious of your belongings. That's why I would like to give you a couple of tips for staying safe while in Barcelona.
Take care of your belongings! Especially, when you are in crowded places. Plaça Catalunya and La Rambla are known to be places where pickpockets are around. Take care!
When it comes to neighborhoods, the only place that can get a bit dangerous is El Raval. I would not recommend staying there if you are travelling alone. 
Download the area around your accommodation on your google maps so you can access it offline. That way you won't get into bad situations even when you don't have good service.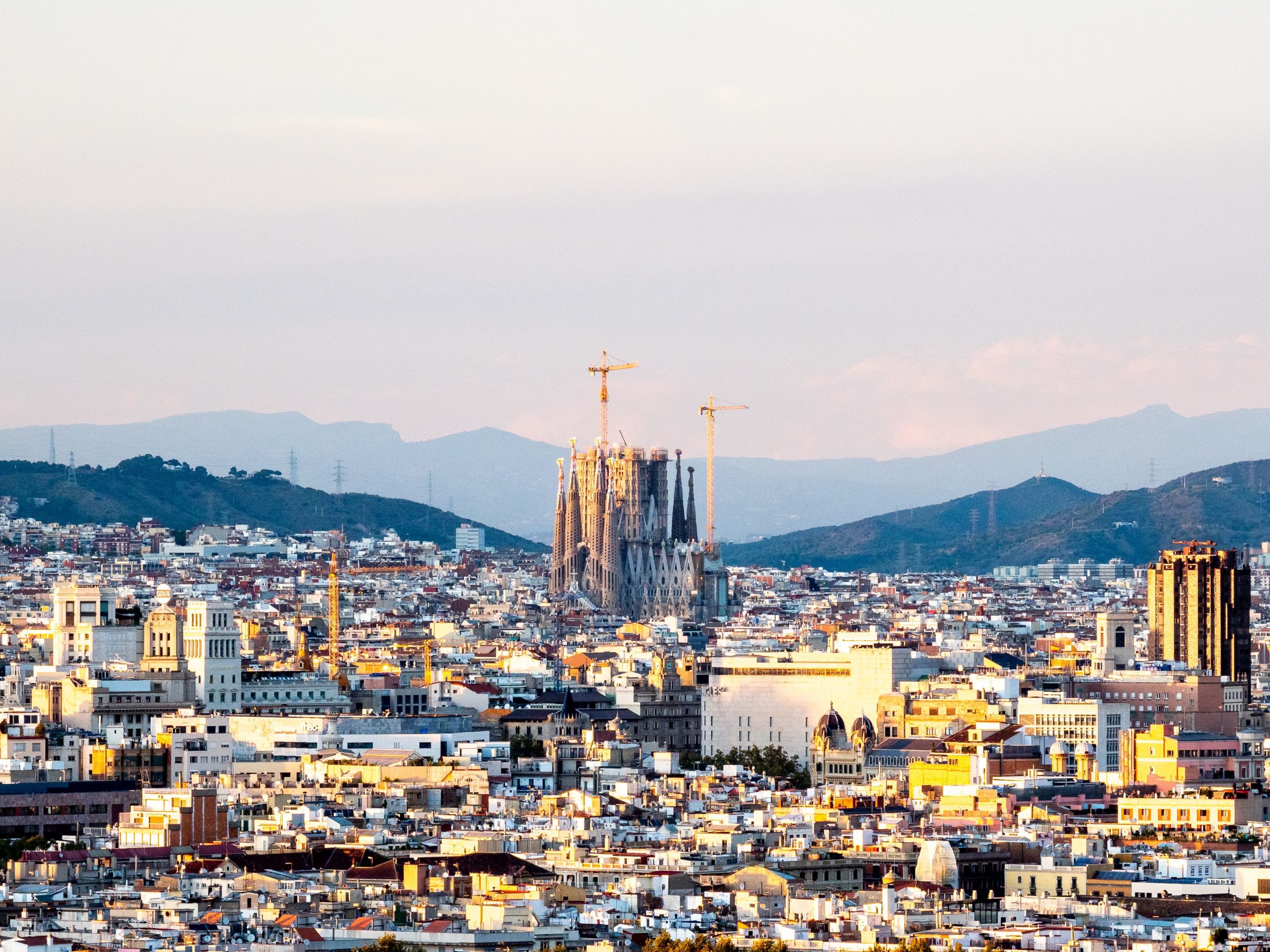 How to get from the Airport to the city center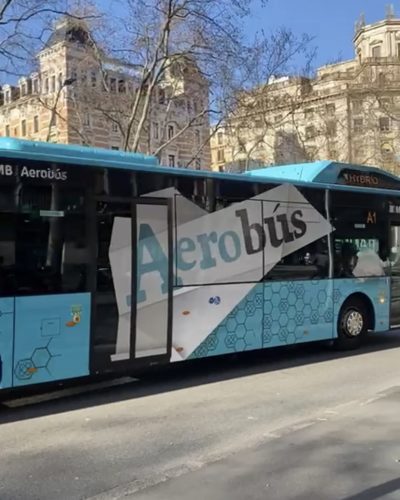 The easiest way to get from the Airport to the city center is by taking the bus called 'Aerobús'. They are standing right outside the airport, where regular buses leave for the city center. There is no need to prebook your ticket as there is a ticket machine where you can buy your ticket and pay in cash or with your credit card. The bus takes you to Plaça Catalunya. On the way there it also stops at Plaça Espanya, Gran Via and Urgell/Universitat. You can get off at the stop that is the closest to your accommodation in Barcelona.
A one-way ticket costs 5.90€ while a roundtrip costs 10.20€.
Get around Barcelona with the hop on hop off bus
A great way to get around Barcelona is the hop-on hop-off bus. They are perfect if you are in town for a short time but want to see as many places of Barcelona as possible. How do hop-on hop-off buses work? These red buses are driving around Barcelona and stop at more than 40 stops. These stops are all close to the city's most important monuments, like the Sagrada Familia. With your ticket you can simply get on one of the buses. Once it reaches your desired destination you can get off the bus and go to the place you want to see. As soon as you are ready to leave you just have to walk to the closest bus stop in order to catch the next bus, which is usually only a couple of minutes away.
You can buy a ticket for one or two days. More information here.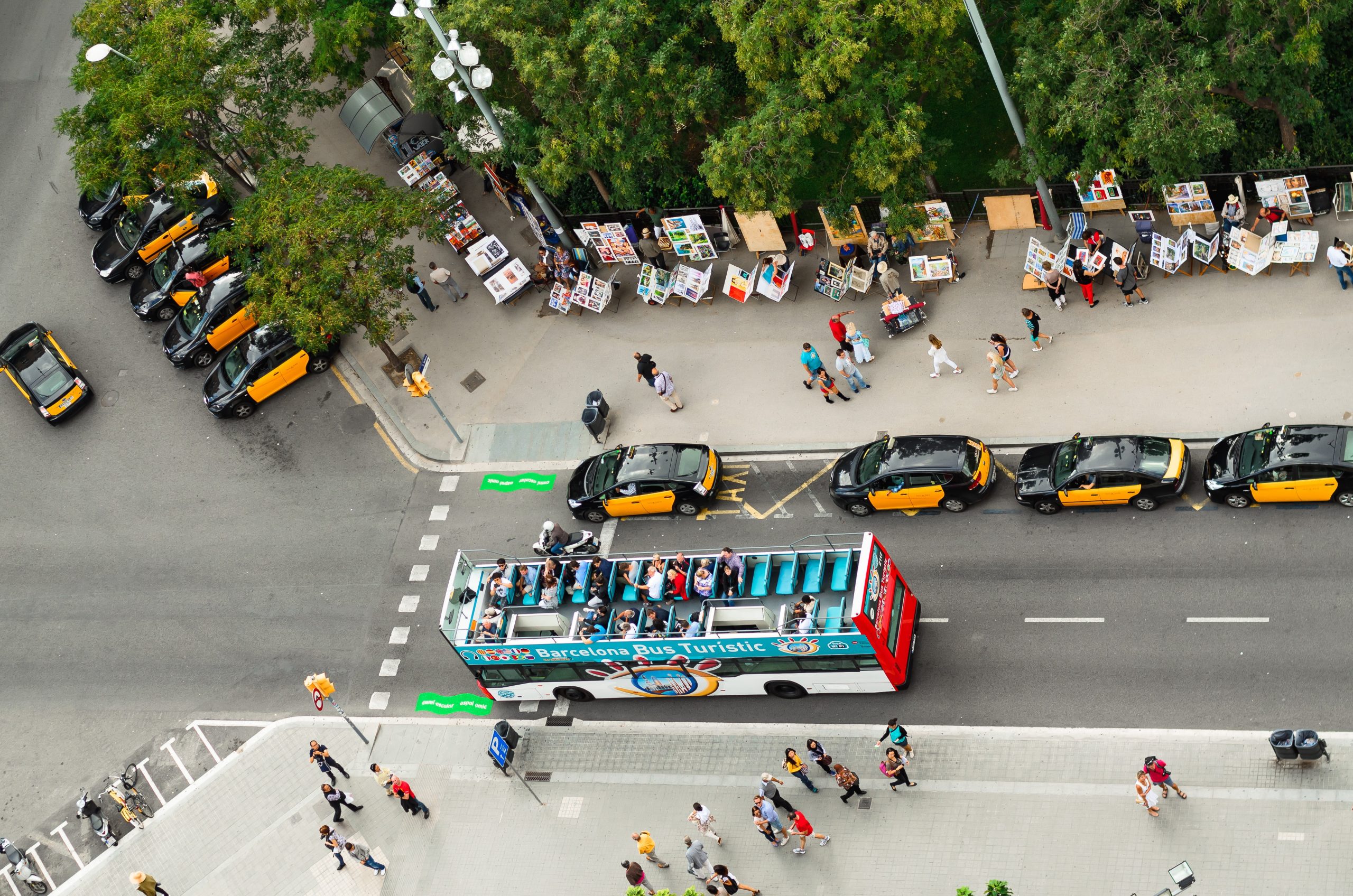 Places to stay for solo travelers in Barcelona
Good news! There are so many different types of accommodation for travelers. We can find the right place for every traveler with any budget. My tip if you are traveling by yourself and want to meet fellow travelers: Stay in a hostel with shared rooms 
TOC Hostal (€€) This is a very beautiful hostel with hotel-like facilities. So it is very modern and the interior is clean and beautiful. And it even has a pool! It may not be the best choice for meeting new people. But if you like staying in quiet hostels to just relax, this is your choice.
Rodamon Barcelona Hostal (€)This hostel has THE perfect location as it is located right next to Passeig de Grácia. There is so much space to hang out and talk to fellow travelers. I would especially recommend it to solo travelers. And it even has a beautiful terrace. 
Generator Hostal Barcelona (€) This hostel is only a short walk away from Passeig de Grácia and is a great choice if you are traveling on a budget. There is a lot of common space where you can hang out and meet other travelers.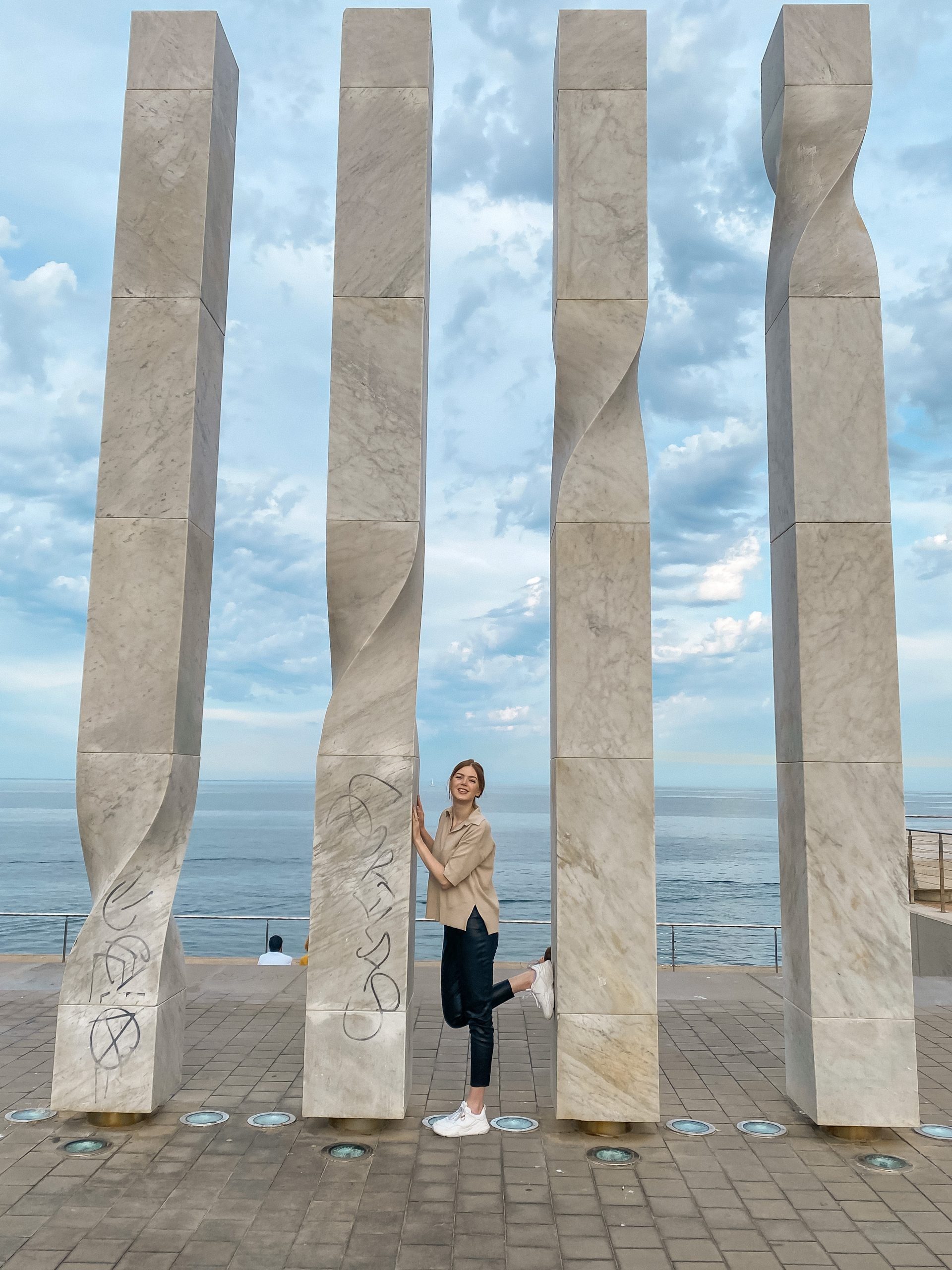 Do a free walking tour in Barcelona and meet fellow travelers!
Free walking tours are the best way to explore a new city! What I love about free walking tours is that the guides are always locals and they can show you a city through the eyes of a person that lives there. You get to ask them about fun activities and they can give you recommendations for food places or other fun activities. But not only that. I had happened to me a couple of times that I met other solo travelers on these walking tours and we got to hang out later. 
How do free walking tours work? These tours do not come with a price tag. But the local guides rely on your donations. After the tour, you can tip your guide how much you see fit. It really depends on your budget and how much you liked the tour.

Sign up for a free walking tour in Barcelona here.
Enjoy yourself at a Catamaran Sunset Tour with live music 
Another great activity is this catamaran sunset tour I found on Get your guide. I feel like this would be a great highlight of your Barcelona trip. Let's be honest, how many times do you get to go on a boat trip in a city like Barcelona?
What I especially like about this tour is that you can do it during the sunset. Absolutely beautiful. And the live music gives it a unique touch. You can book your ticket here.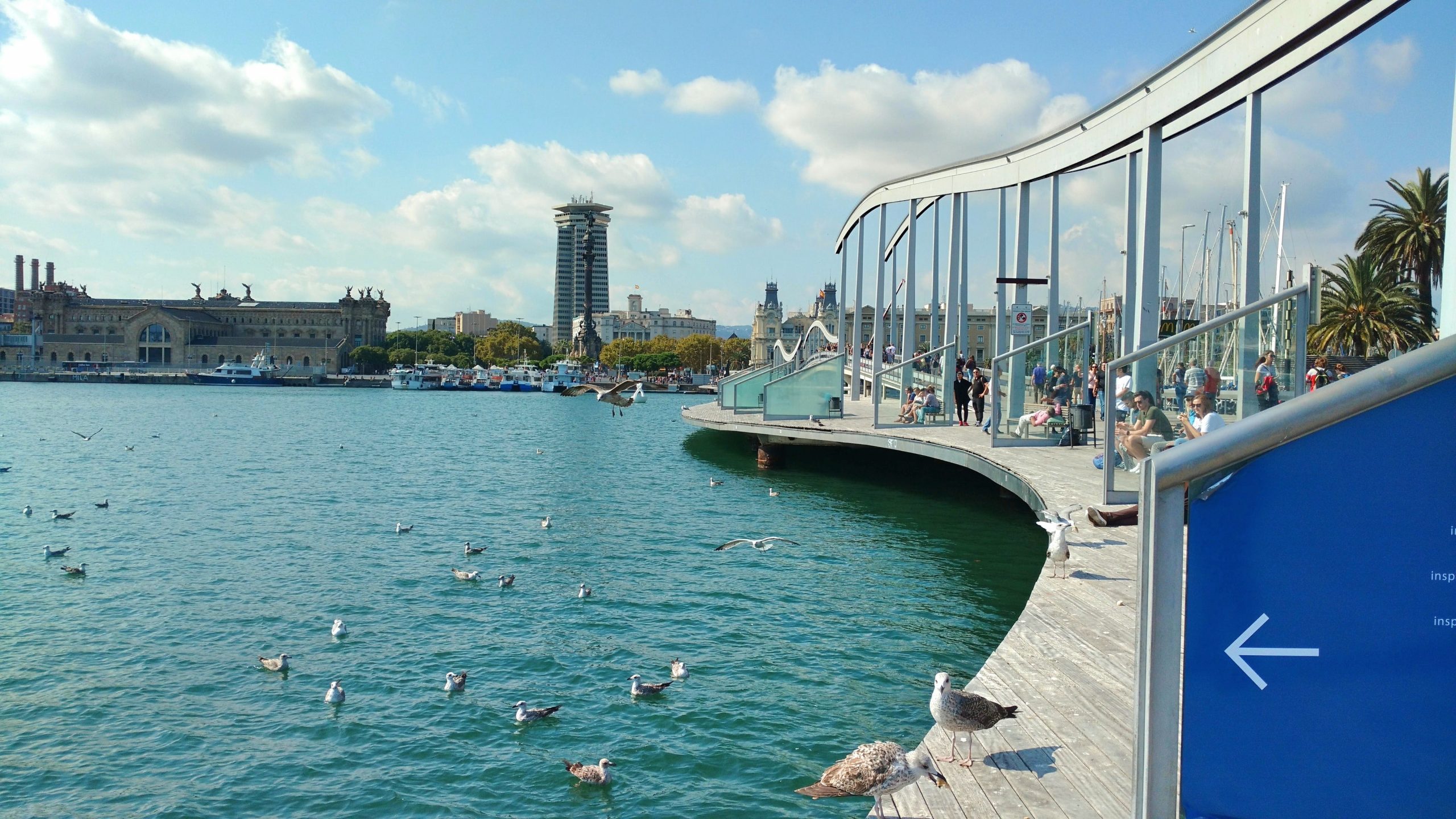 Amazing food places to try during your solo trip
I can imagine how excited you are about trying the best food spots in Barcelona. Barcelona has amazing food places for all kinds of food: from traditional Catalan to international cuisine. 
By the way, I have heard that many solo travelers are too shy to go to a restaurant by themselves. You absolutely should not be! It is totally normal to go to a restaurant alone in Spain. And I promise nobody will look at you in a weird way 🙂
Hands down the best brunch place in Barcelona: Ugot
This place is for you if you are tired of always going to brunch places that have the same stuff on the menu. Because Ugot doesn't! Their menu is so unique and will definitely surprise you. And everything I have tried so far was amazing! 
I do advise going during the week as you might have to queue for a long time during the weekend!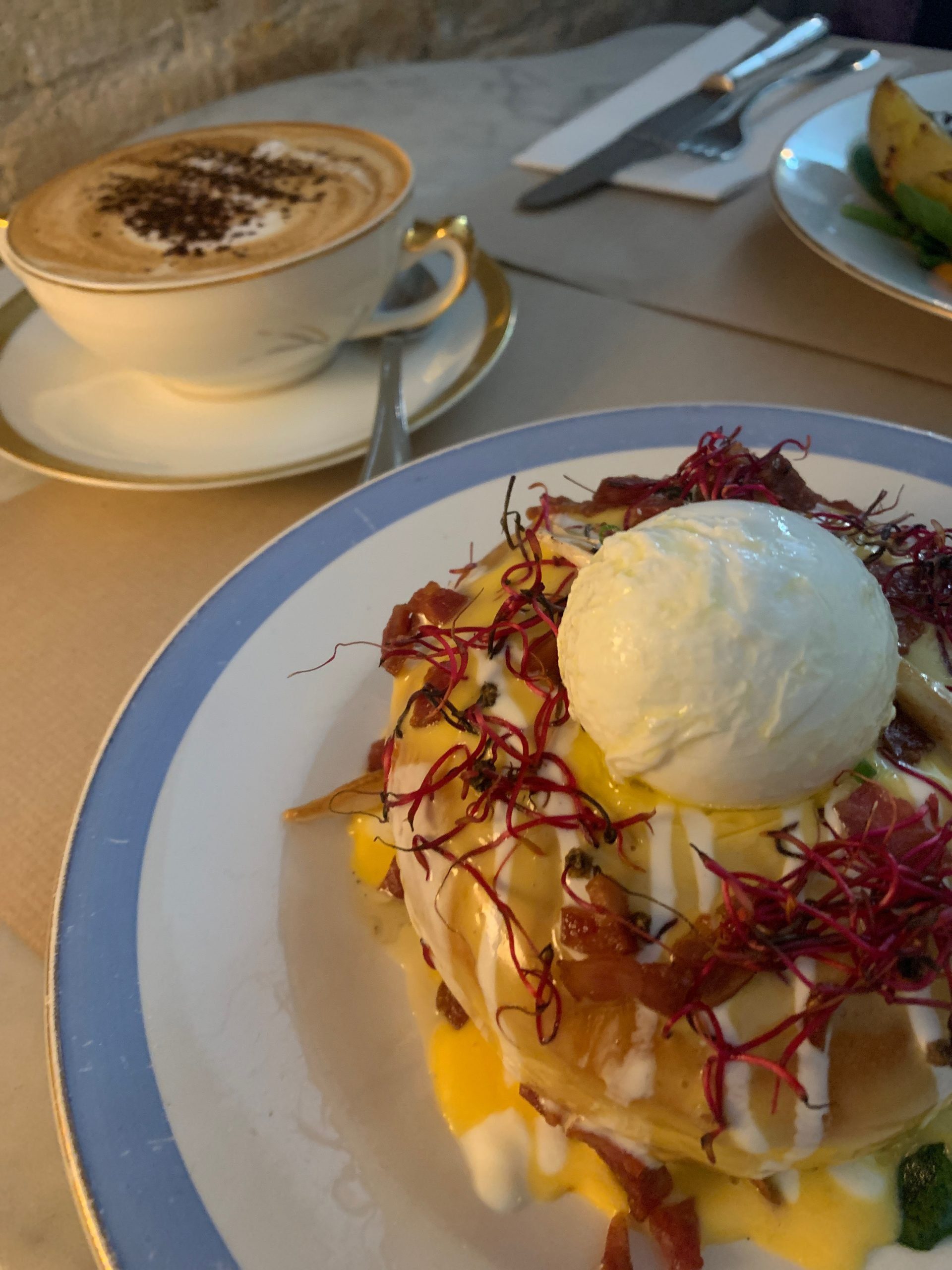 Try different tapas in Vinitus
What I love about Vinitus is that it offers tapas at affordable prices. Perfect, if you want to try different things on the menu and have a little tapas tasting menu. My favorite ones are the "13 pimientos del padrón" and the "crema catalana".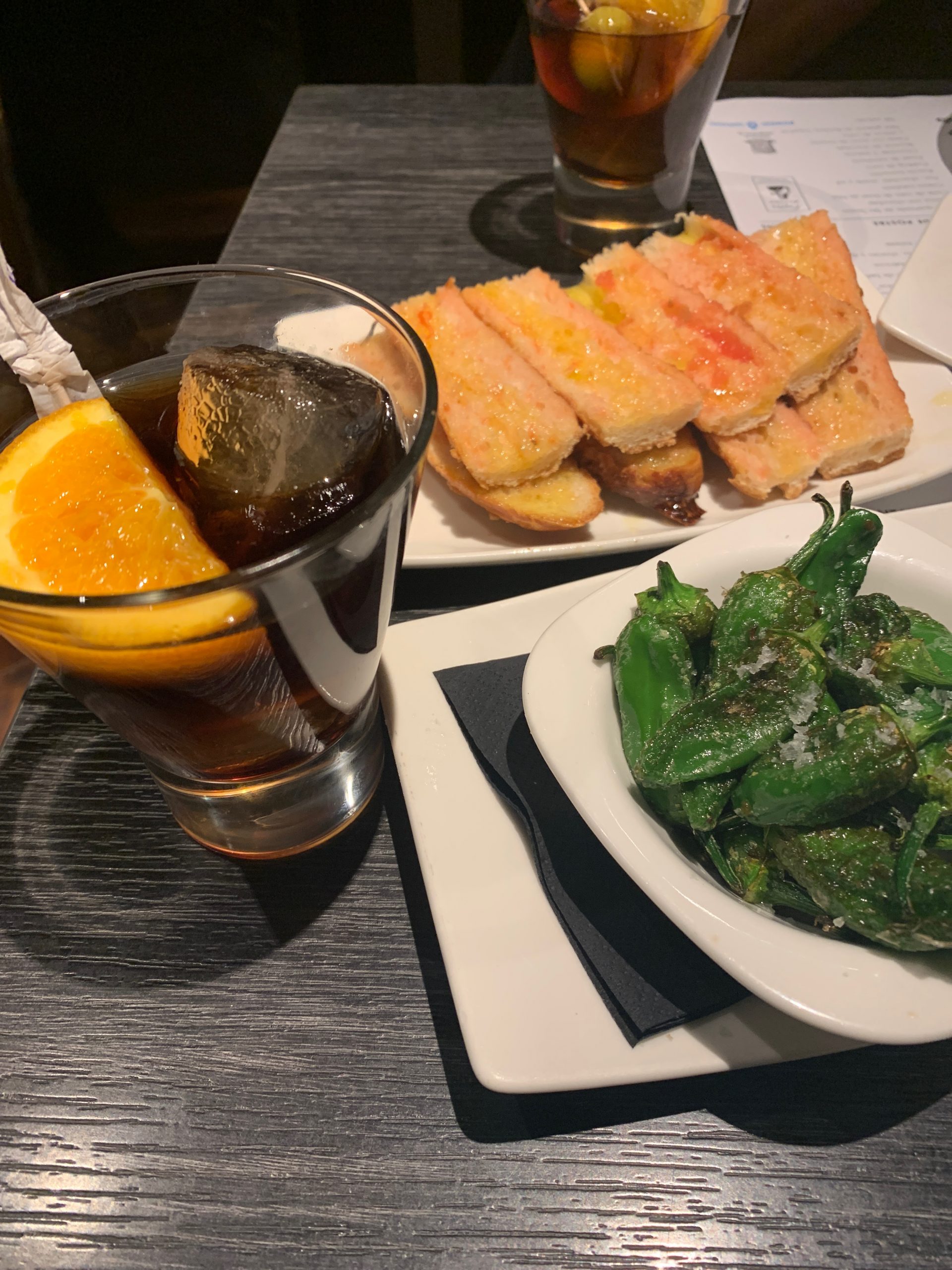 Visit Bar "La Plata" for Vermouth and Tapas
Bar "La Plata" is a very special place in Barcelona. It was opened in 1945 and up to today, it offers the same four or five tapas just like they had when this bar opened. And they have their own vermouth which is super tasty! The interior of this place is so beautiful. Make sure to check it out!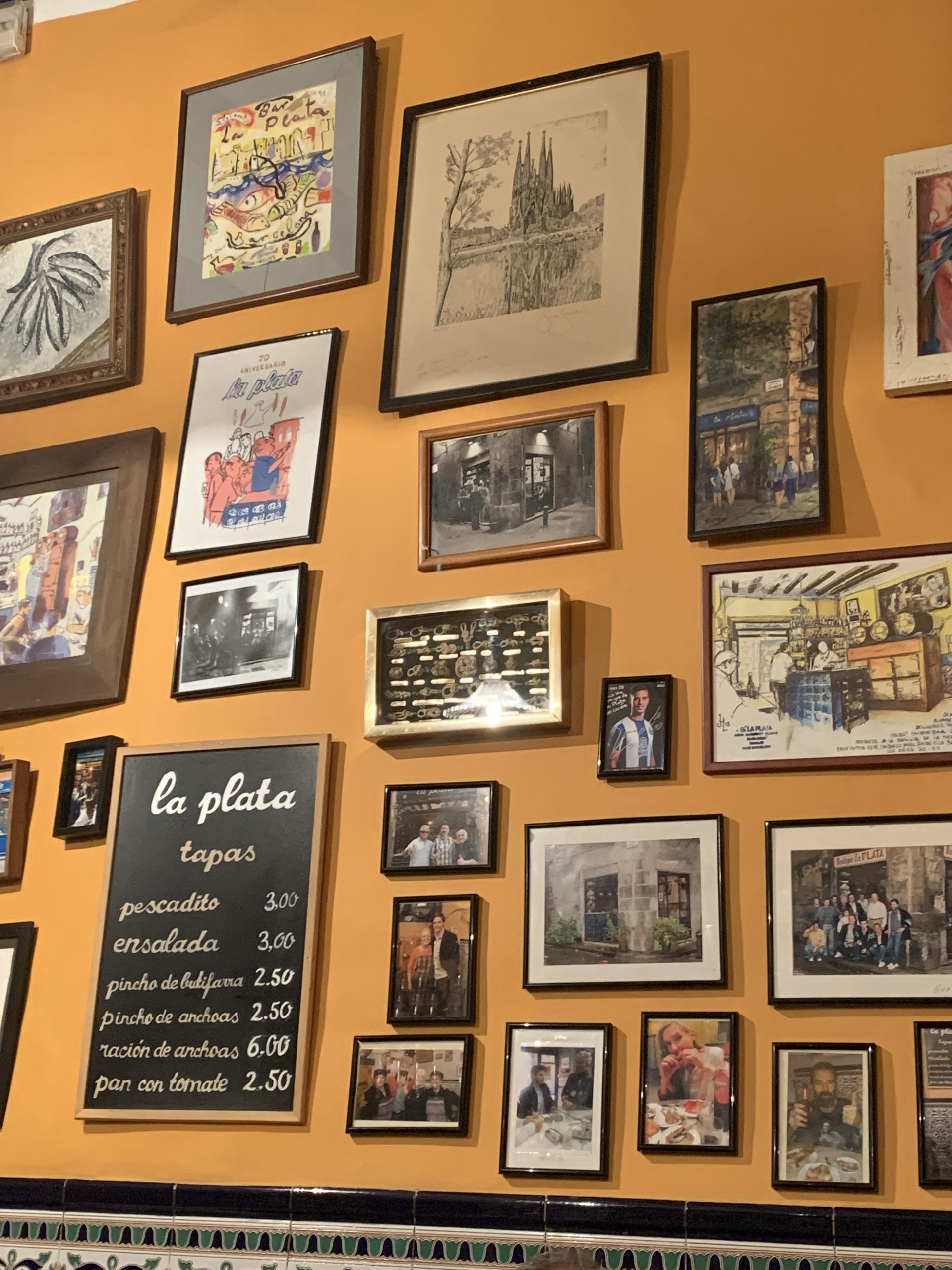 Important monuments you have to see in Barcelona
Monuments to visit along the way: 
The Sagrada Familia: Of course, you cannot leave Barcelona without seeing the Sagrada Familia. This is probably Spain's most famous landmark and the most iconic building designed by the one and only Antoni Gaudí. I highly recommend seeing this iconic building from the inside. Book your ticket online, so that you can skip the huge queue in front of it. It will save you a lot of time!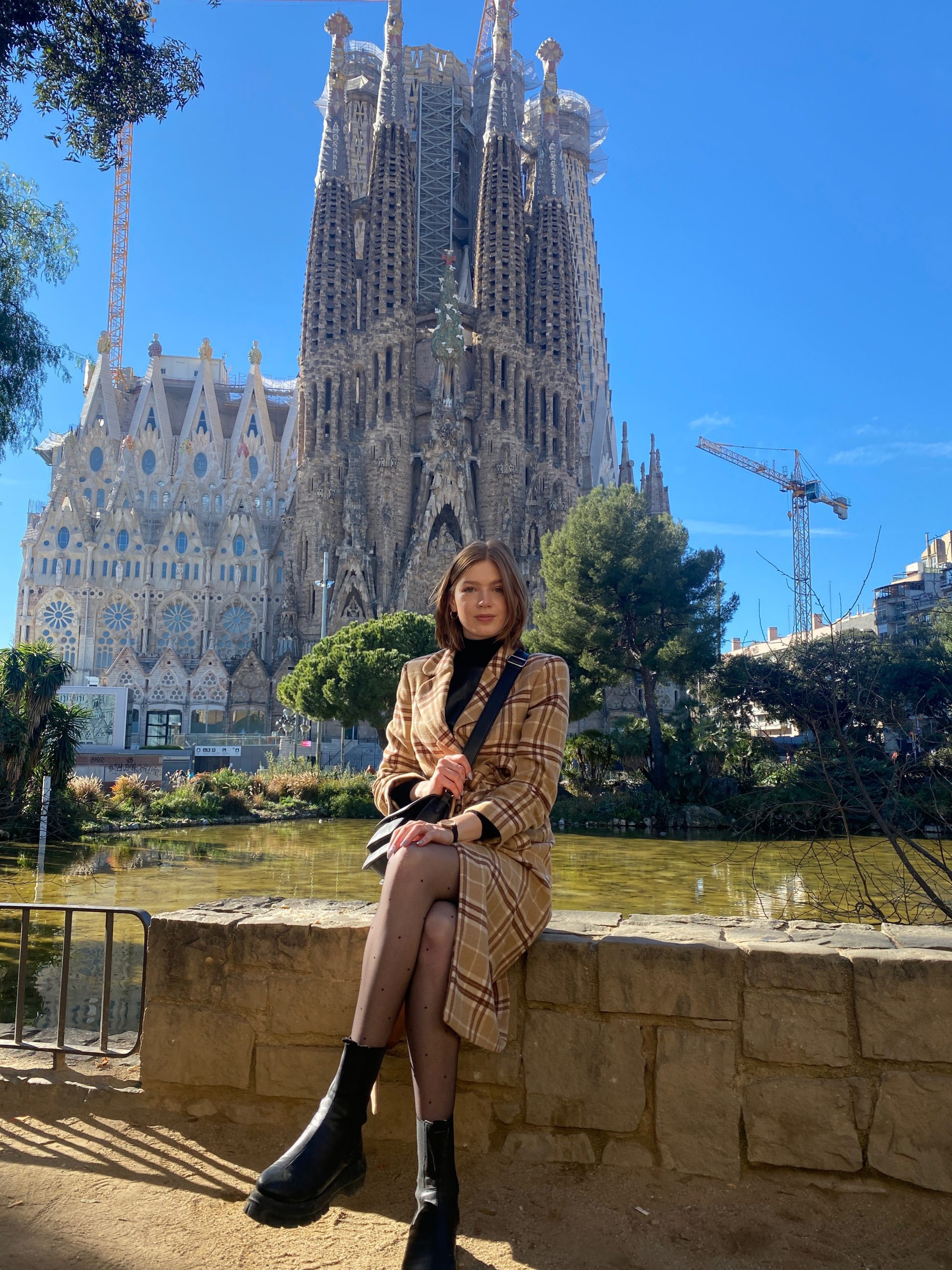 Park Güell: Park Güell is a beautiful park in Barcelona and, if the weather is good, it's a must to visit it! Not only can you escape the loud city for a bit, but you can also admire Gaudí's mosaic work that is famous in this park. Then, you get to see the beautiful buildings that are full of mosaic tiles and walk around the beautiful nature. Park Güell is also home to the Gaudí House Museum. Book your entry ticket here.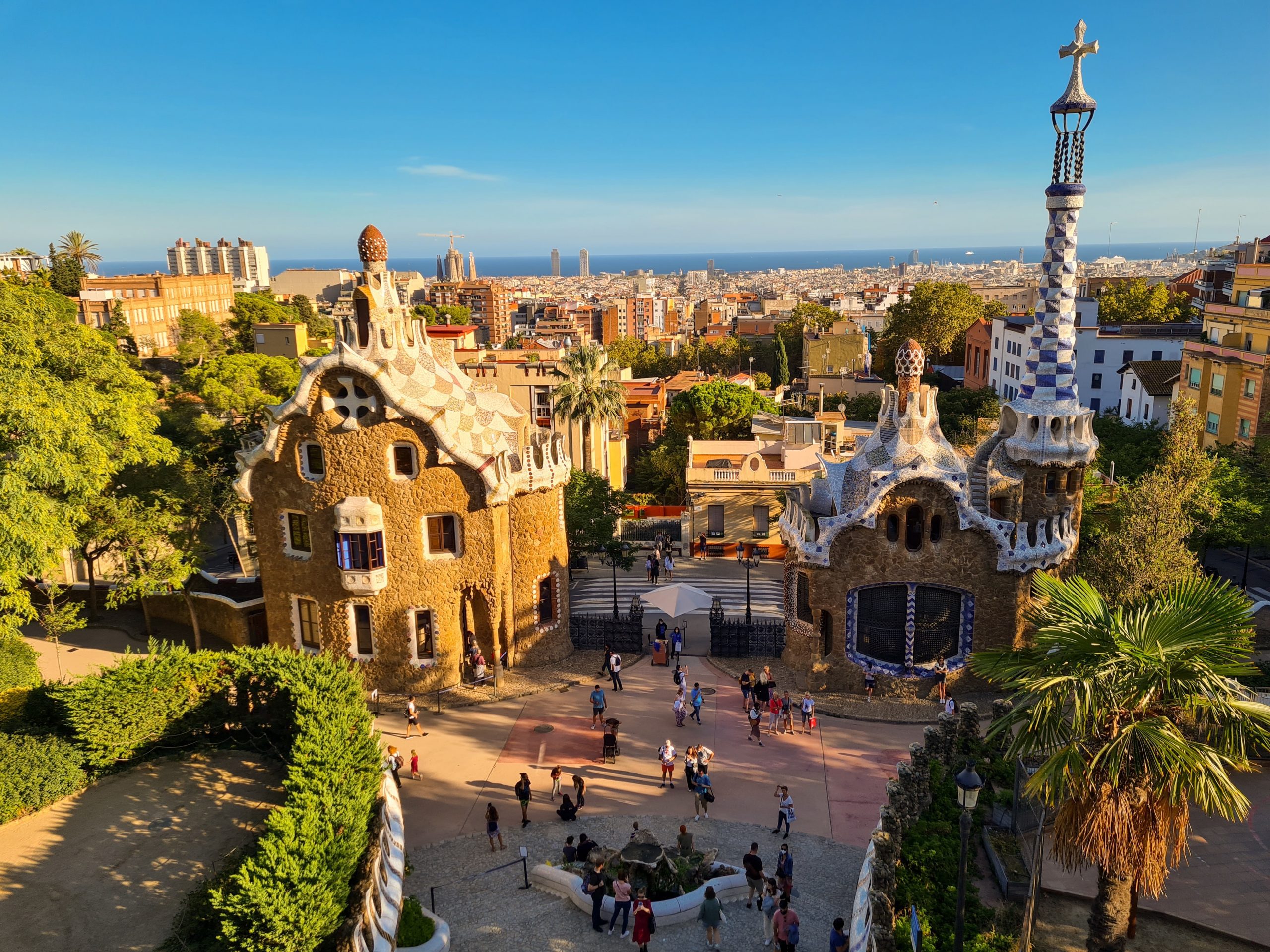 Casa Milá & Casa Battló: When walking around the city center, we can find two more gorgeous Gaudí buildings you have to see during your stay in Barcelona: Casa Milá and Casa Battló. If you have already gone on a walk around Barcelona you probably have seen Casa Milá and Casa Batlló. You can go inside and see how Gaudí designed the interior of the buildings. Unfortunately, the entrance for both buildings is quite expensive. If you still want to see one of them I will help you decide: Casa Milá is famous for its beautiful rooftop and the entrance costs 25€. You can book your fast-access ticket here. If you would like to see the interior of the buildings, Casa Batlló might be the better choice. There, they let you see almost all parts of the building. Book your ticket with an audio guide here.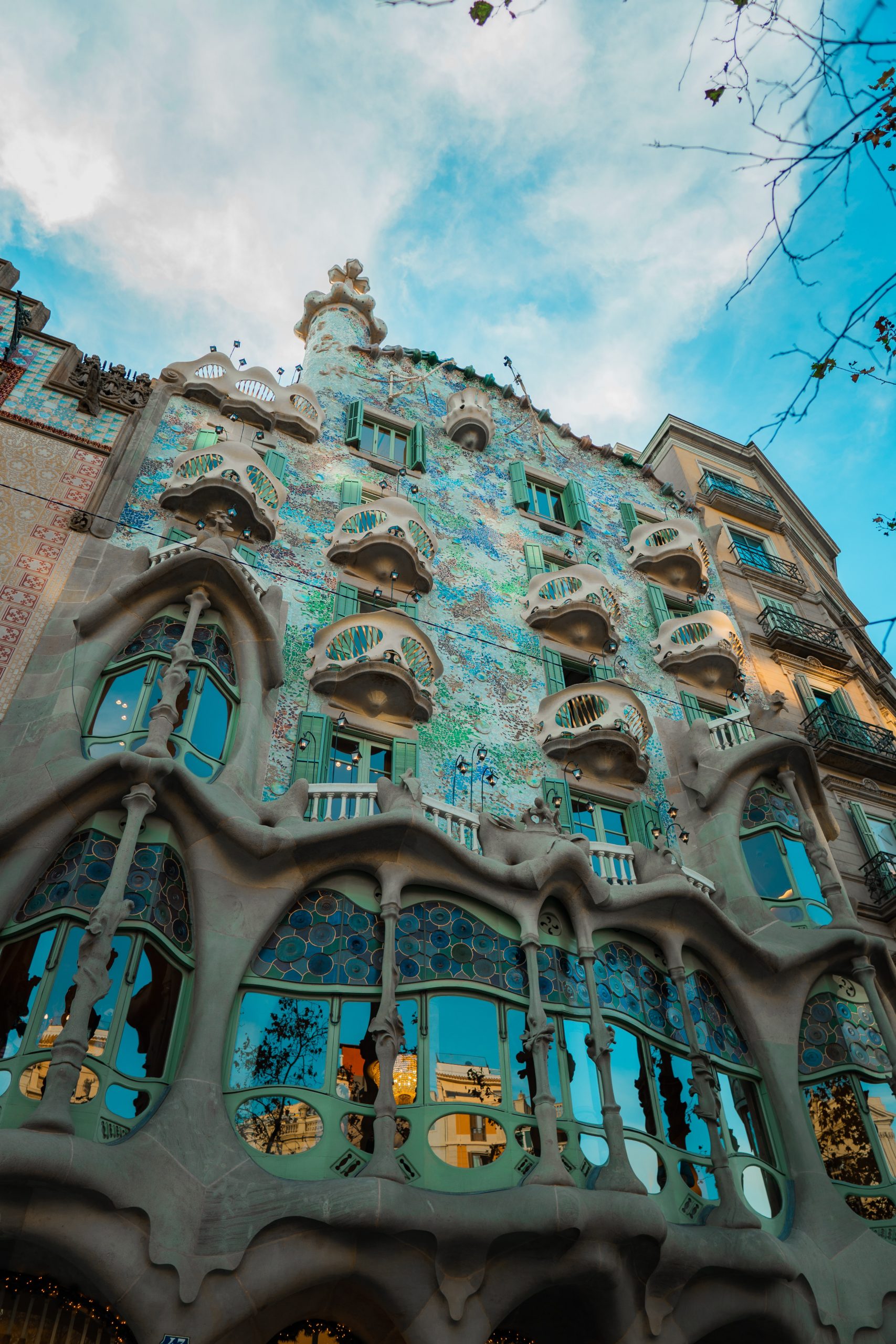 Montjuïc: Montjuïc means "Jewish Mountain" in Catalan and refers to a hill in the southwest of Barcelona. This place used to be the home of the Jewish community of the city. Nowadays, it is a very popular are of Barcelona that is very popular amongst tourists and locals. Things you can do in Montjuic include: Watch the sunset, visit the National Museum of Catalan Art, watch the Magic Fountain in the evening, visit Poble Espanyol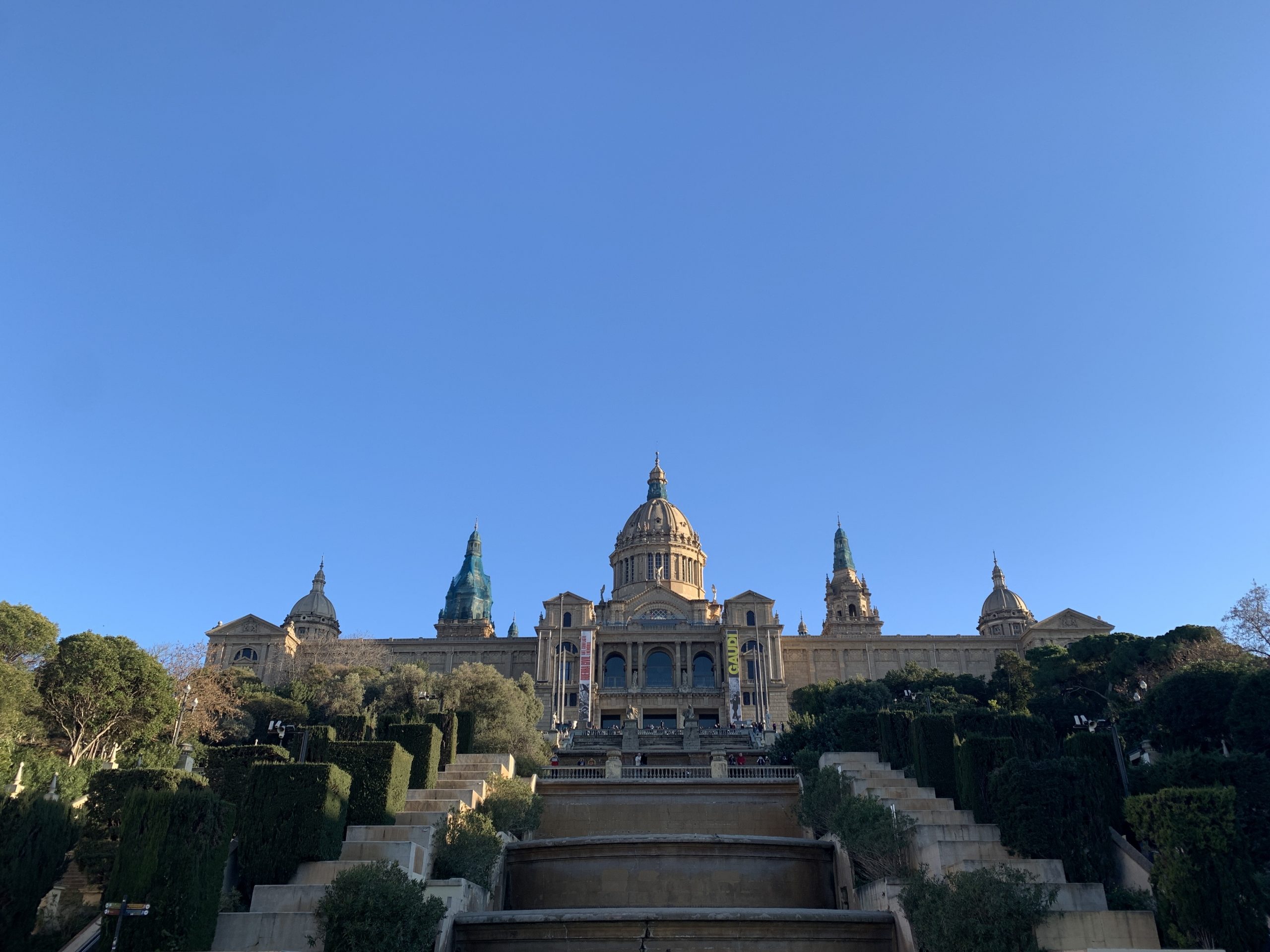 Explore Barcelona's markets for some unique souvenirs: 
Check out local food at the Mercado de Santa Catarina
You need to make sure to visit the Santa Caterina Market in the neighborhood of El Born. It was built in the 19th century to provide the wealthier population with food. That market mostly has food stalls with local food. Make sure to check out the restaurants there, as well!
Opening Hours: Monday, Wednesday & Saturday, from 7.30 am to 3.30 pm. Tuesday, Thursday & Friday, from 7.30 am to 8.30 pm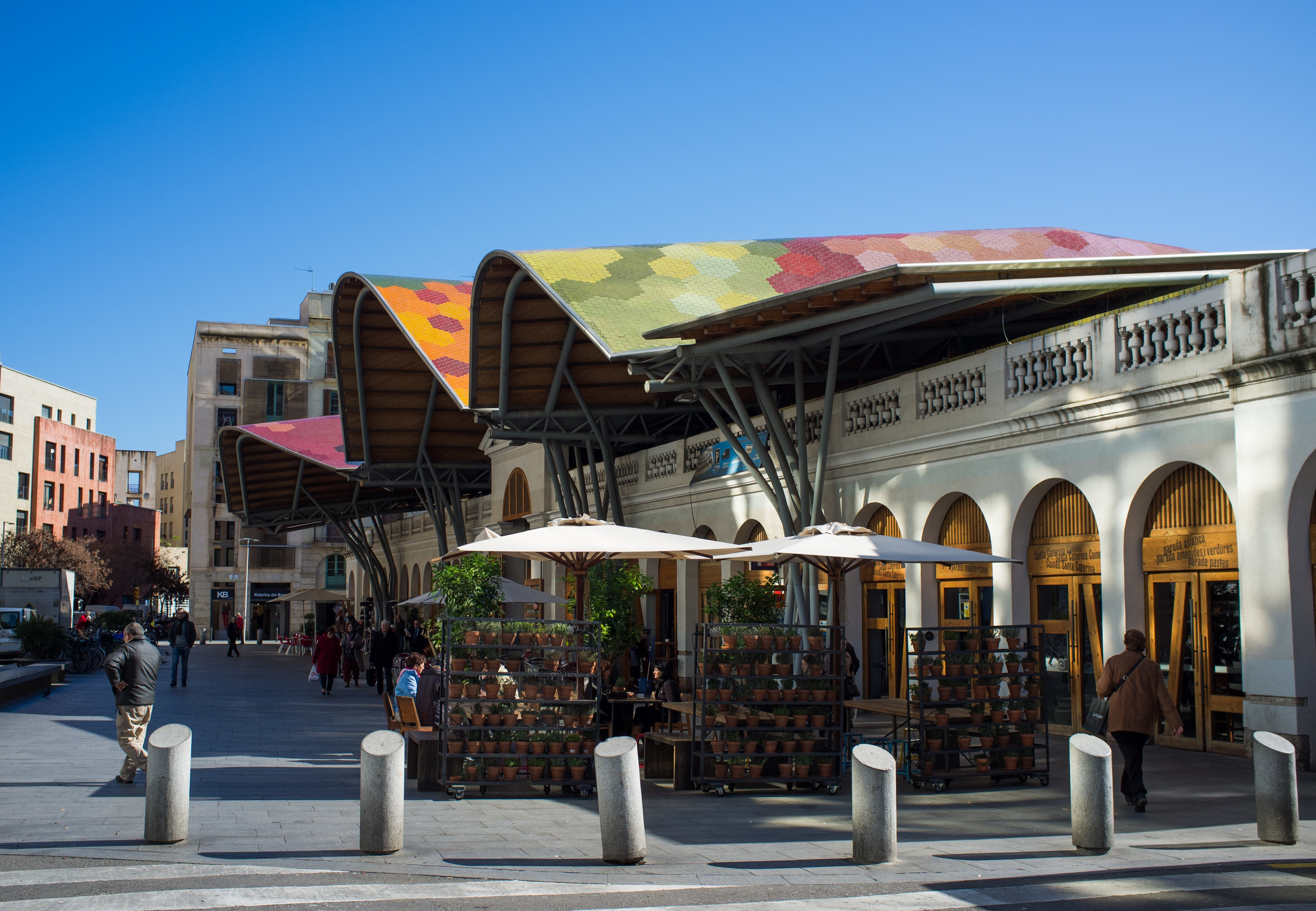 Find a unique souvenir at the "Els Encants" Flea market
The "Els Encants" Flea Market is the perfect place where you can find unique souvenirs from Barcelona. It is Barcelona's most popular flea market and we can find sooooo many different things here: From vintage clothes, second-hand furniture, and books to other old findings. By the way, there are also auctions you can participate in. You can find more information here.
You can visit Els Encants on Mondays, Wednesdays, Fridays, and Saturdays from 9 am to 8 pm
Museums in Barcelona you have to visit!
There are countless museums in Barcelona that are absolutely mind-blowing. Especially if you are interested in modern art and history, you will have an amazing time here. In case you are traveling on a budget: I wrote this blog post that features 20 museums in Barcelona you can visit for free. I even included the time slot of specific museums when they offer free entrance. Make sure to check it out! You might be in town when you can visit the Picasso Museum for free 🙂
Other great museums that you can visit in Barcelona are the following: 
Check out artpieces by the one and only Pablo Picasso
The Pablo Picasso Museum in Barcelona has an incredible collection of Picasso's paintings from his early years. Did you know Picasso went to the art school Escola de Llotja close to the Picasso museum when he was a teenager?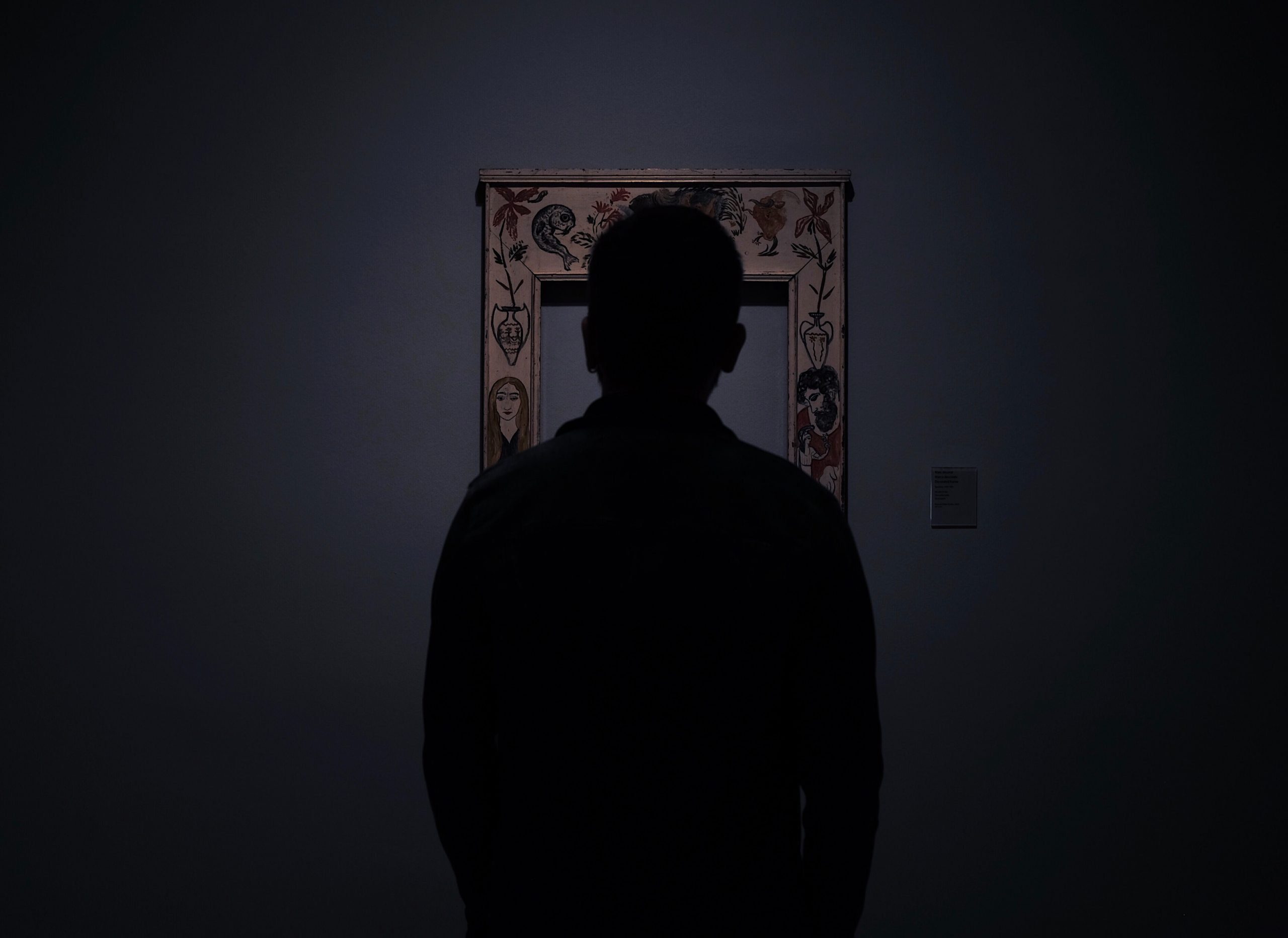 See worldclass contemporary art at the Moco museum
An amazing museum for modern art fans! If you know who Andy Warhol is and you love to see art from Banksy, this is your place to go. When I went there, they even exposed NFTs! All in all, you get to see amazing art pieces of modern art: paintings, sculptures, digital art and so much more. It's also very interactive and definitely one of the museums where you will not get bored!
Please make sure to pre-book your tickets. We did not do that and had to queue for quite a while before entering the museum.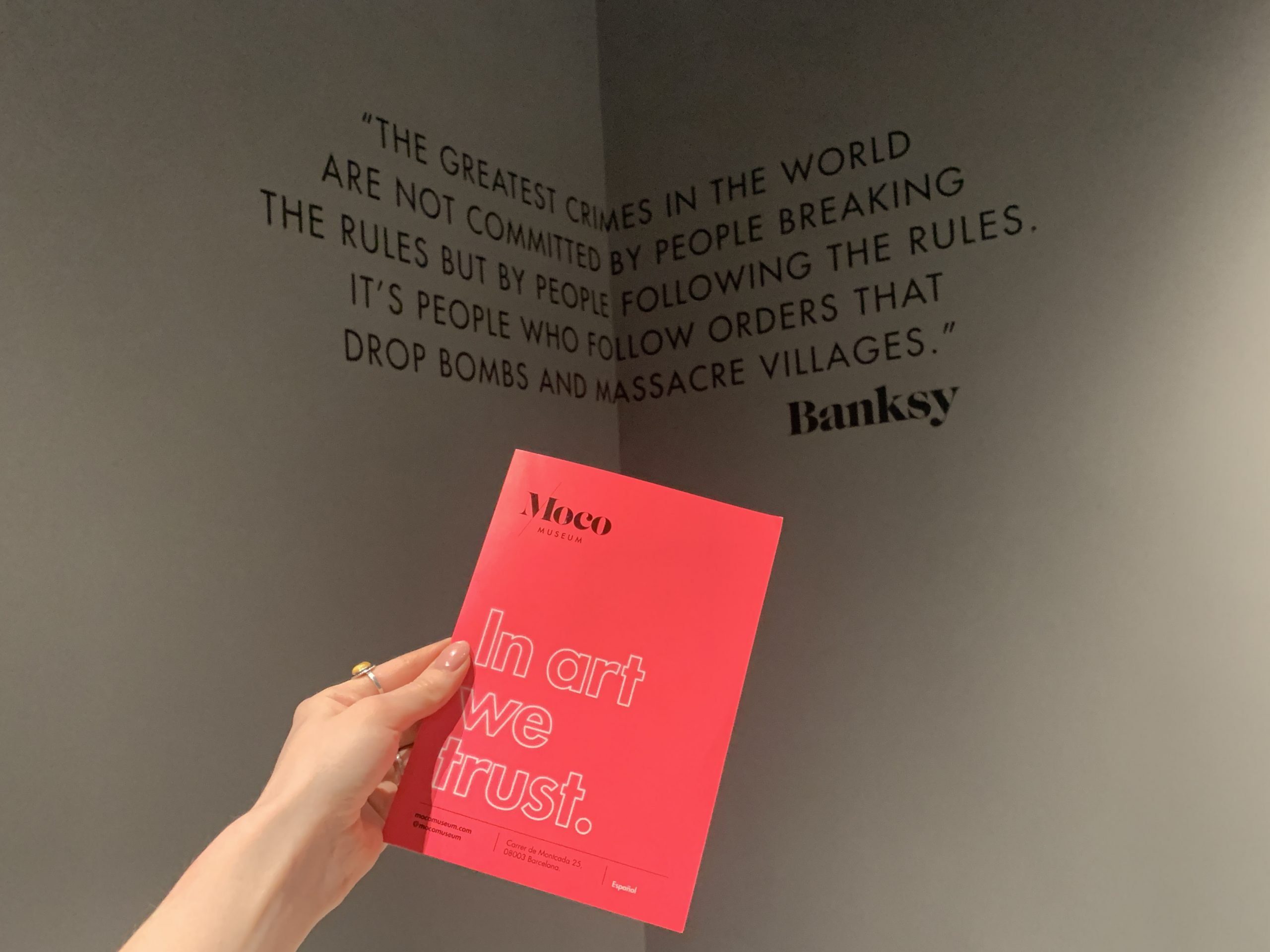 Visit Barcelona's old Shipyard: Maritim Museum
By now, this is probably my favorite museum in Barcelona that I ever visited. The Maritim museum of Barcelona is located at the end of La Rambla and teaches us so much about everything related to Barcelona's history to the sea. You can admire old ships, maps, and furniture and learn so much about how life was for people working on ships. They also have an amazing photography collection about the development of Barcelona's coastline.
Did you know Barcelona only became a beach city in 1992? If you want to know more fun facts about Barcelona make sure to check out this post. It includes 14 fascinating facts about Barcelona. How many of those did you know before?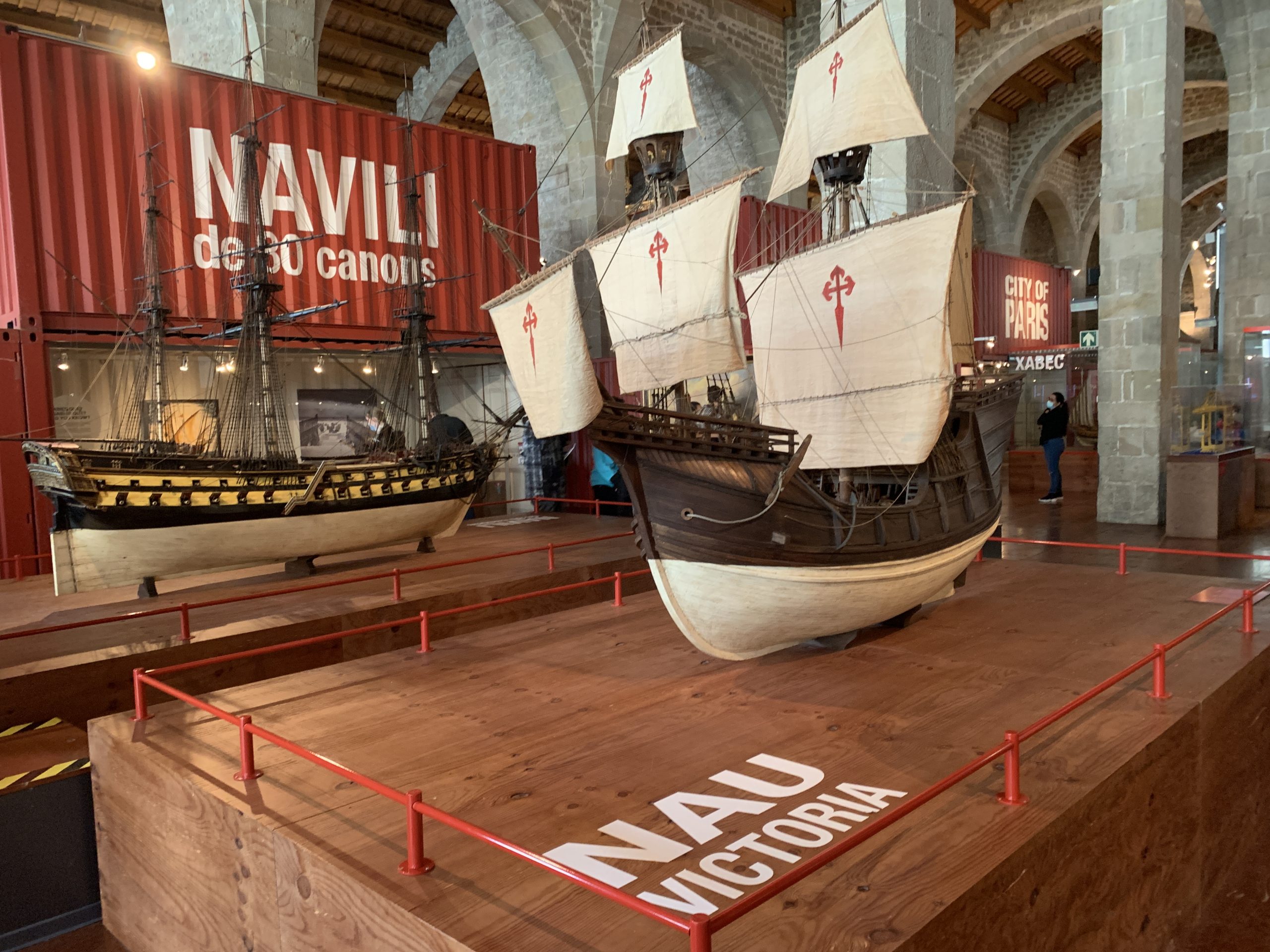 What to do in the evening in Barcelona as solo-traveller? 
Watch a Flamenco Show!
But Flamenco is not from Barcelona! Yes, you are correct. Flamenco is a dance from the South of Spain, to be exact, from Andalusia. Flamenco is a traditional and very emotional dance that is accompanied by a classical Spanish guitar. It is performed by men and women wearing traditional Flamenco clothes. And make sure to check out their shoes as well! 
Of course, you will find the best Flamenco performances in the South of Spain. But if you don't make it to Andalusia, you can check out a Flamenco Show in Barcelona as well. And it is much more affordable than you would think! This Flamenco Show in Barcelona's stunning city hall theater is only 20€.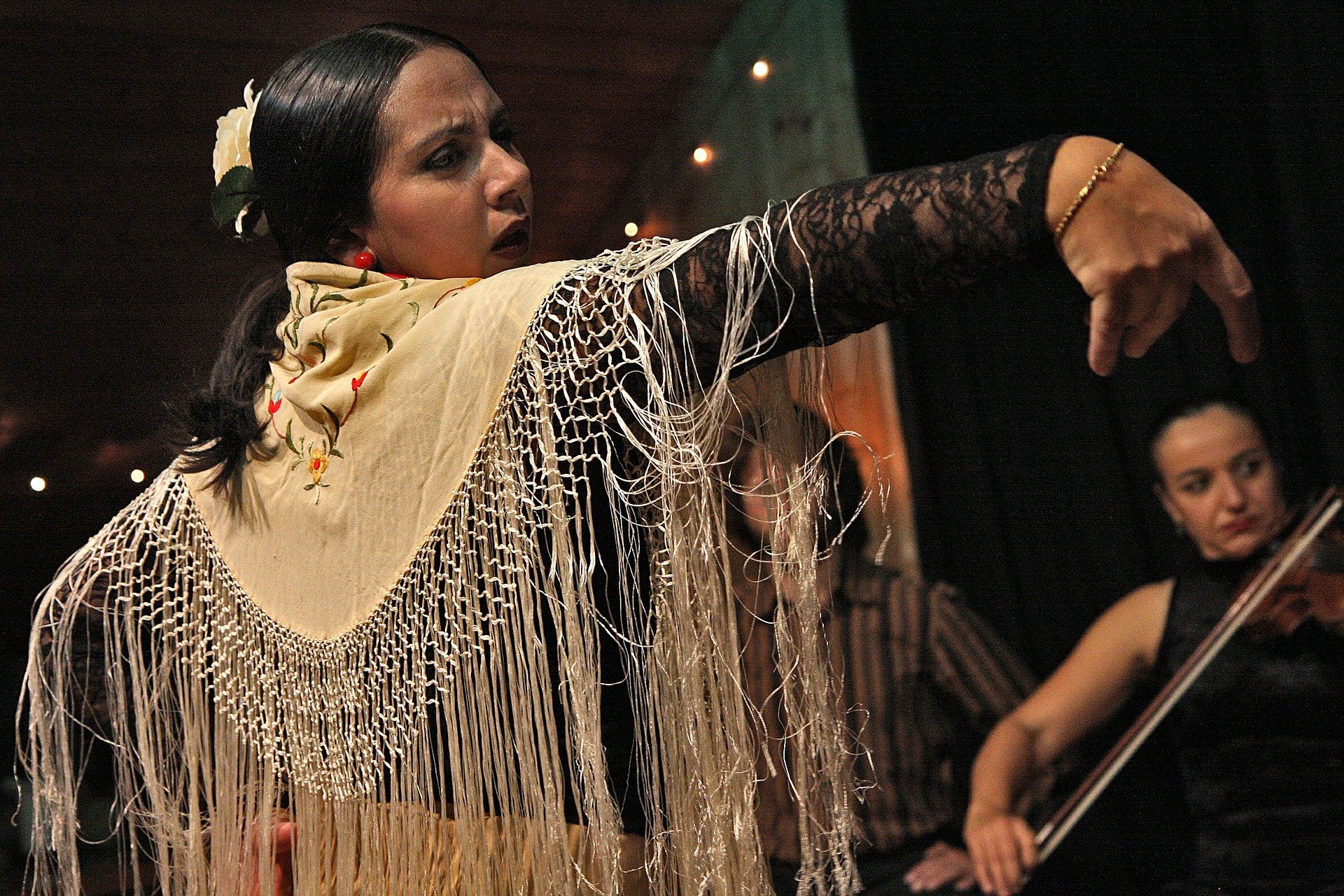 Explore Barcelona's best cocktail bars!
Here, I really would like to mention Barcelona's amazing bar culture. There are so many places you can go in the evening to have a drink and just enjoy your time in Barcelona. I definitely have too many places to list all of them here, but here are a couple of bars that I think you should check out:
Dr. Stravinksy: A very unique cocktail bar in the neighborhood of El Born. The inside looks like an old pharmacy. So beautiful! They offer unique cocktails you will not find anywhere else. An amazing place!
Bobby's free: A real-life speakeasy! This place looks like a barbershop from the outside but inside you will find amazing cocktails. Make sure to check out their website to know the password for the access!
Sips: A very cool cocktail bar with a modern touch. They also have very unique creations that will blow your mind. Put it on your list!