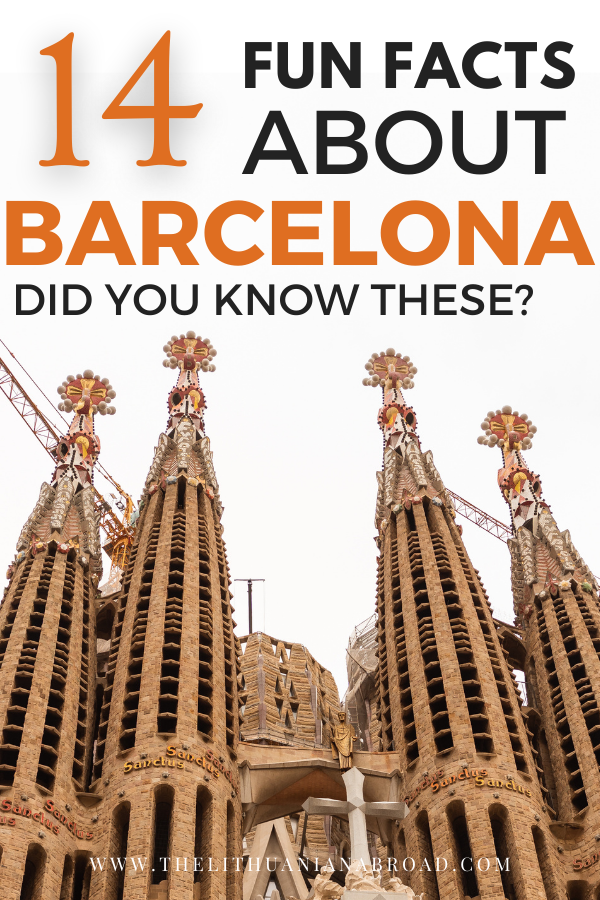 I have to admit I love reading fun facts about different cities, countries, or other random things I can find on the internet. And who doesn't? Maybe we just want to educate ourselves and find out interesting fun facts about the cities we visit or countries we travel to. So if you want to educate yourself a bit about Barcelona, you came to the right place. This post will tell you how many UNESCO World Heritage sites Barcelona has, where to find Europe's oldest amusement park and I will tell you the sad story behind Antoní Gaudí's death. Let me know how many of these you actually knew before!
Are you ready for 14 fun facts about Barcelona? Let's jump into it!
---
Affiliate links may be sprinkled throughout the free content of this blog post. If you purchase from one of the links I may receive a small commission while the price for you stays the same. This helps me cover the costs of The Lithuanian Abroad. Gracias!
Other Blogposts about Barcelona you shouldn't miss:
Barcelona Bucket List: 20 amazing activities you cannot miss: This post includes an amazing Barcelona bucket list with 20 activities you have to do during your Barcelona trip. And it gives you amazing tips for visiting the Gaudí buildings and other awesome places during your stay.
Barcelona Neighborhood Map with attractions & best places to stay! This blog post will help you if you still get confused about Barcelona's neighborhoods. I also added great places to stay in each area and made sure to mention important monuments to visit.
12 Things to do at night in Barcelona that aren't just partying: Running out of ideas about what to do in Barcelona during the evening? This post includes amazing bars, restaurants, sunset places, and other activities you can do in Barcelona at night. Make sure to check it out!
10 Hidden Gems you have to visit in Barcelona: This list includes 10 places in Barcelona that are less touristy and many people do not know about. The perfect travel guide if you already have seen the MUST-SEE places and now want to explore the hidden gems of the city.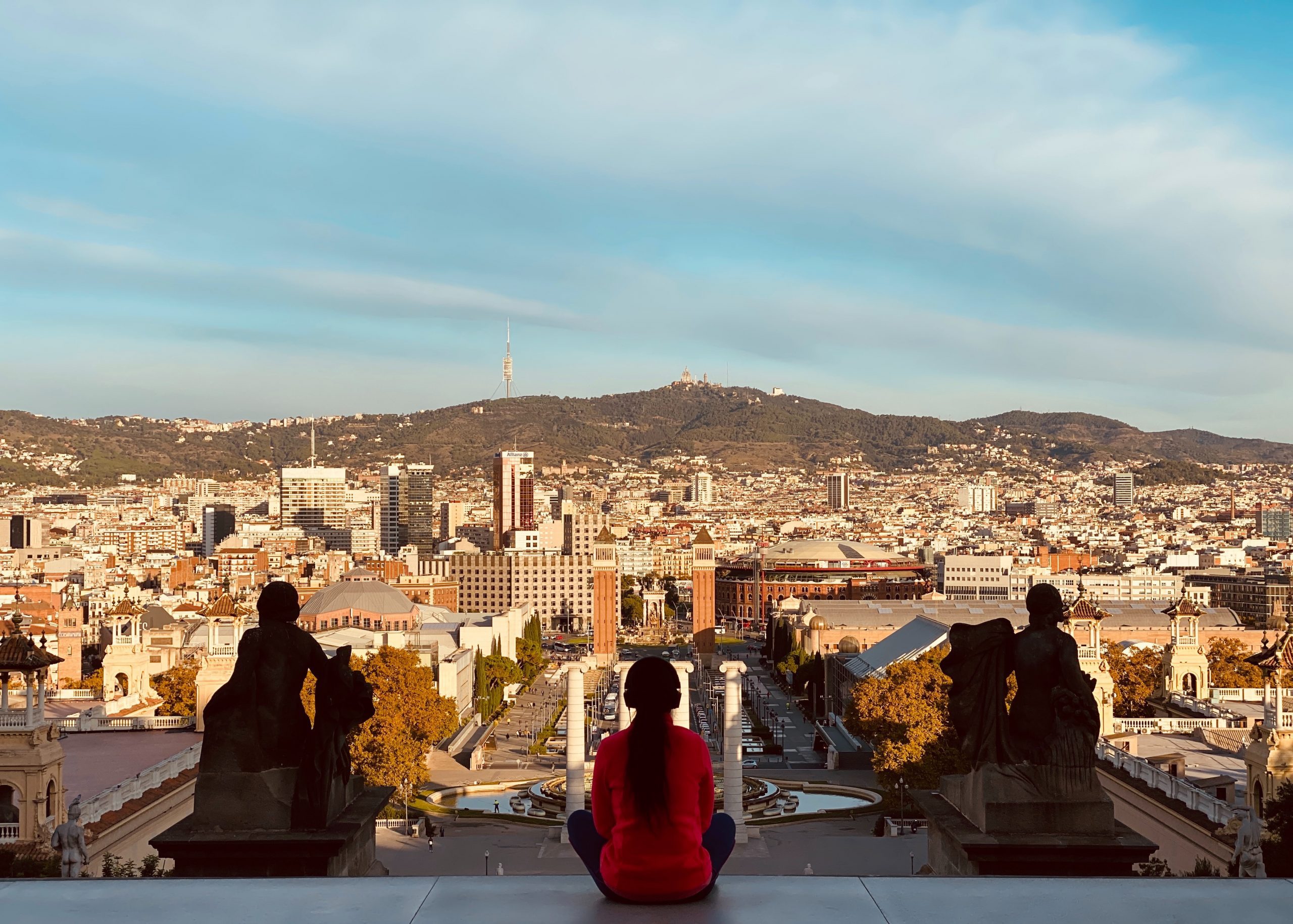 My favorite places to stay in Barcelona:
Born Barcelona Hostal (€) This affordable hostel is located in the heart of Barcelona. It offers shared bedrooms just as private rooms. A great choice if you are traveling on a budget!
Hotel Brummel (€€): This beautiful boutique hotel is located right next to Montjuïc. The interior looks incredibly beautiful and stylish. The perfect place to stay in Barcelona if you want to have a relaxed time.
Hotel Casa Fuster (€€€): This hotel is located in an iconic Modernist building from the beginning of the 20th century and is a monument by itself. The interior is stunning! Just look at the rooftop terrace with the pool. And the location is perfect as well.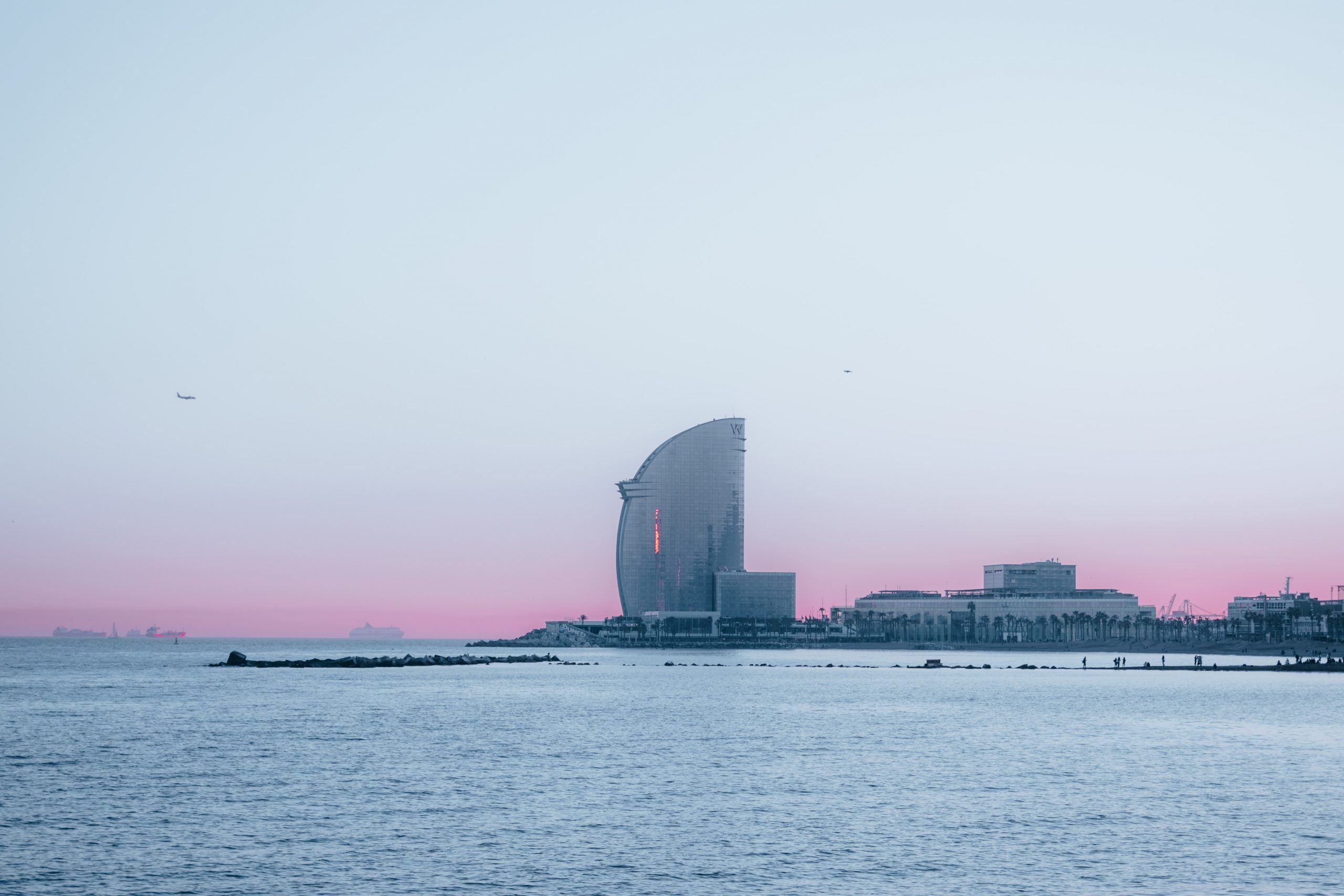 What about a sunset catamaran trip along Barcelona?
A great way to add a special touch to your stay in Barcelona is going on this amazing boat trip with a catamaran along Barcelona's port. Live music included! Let's be honest: How many times do you get the chance to go on a boat trip in your life? Exactly, that's why I think this is one great activity to add to your Barcelona trip. 
What I love about this tour is that they have net areas, where you can comfortably sit down and enjoy the beautiful view. And you get to order some refreshments at the bar and enjoy the moment with your friends or loved ones. All while listening to some relaxing jazz music. Sounds like a dream right? And it is not too expensive. A trip of around 90 minutes costs 17.50€. Not bad!
You can book your tickets here.

Have you ever done a free walking tour in Barcelona?
I am the biggest fan of free walking tours and that is why I want to tell you about them here. Free walking tours are the perfect way of seeing the most important parts of a city in a short amount of time. Barcelona is such a walkable city, which makes it the perfect destination for a tour like that!
How do free walking tours work? These tours do not come with a fixed price tag, which is why they are free. The guides of these tours are locals that do an amazing job showing you the city through the eyes of a person that lives there. And you get to ask them questions and get tips on the best places to visit after the tour. At the end of our walking tour, you have the opportunity to leave your guide a tip. And it's really up to you how much you want to give them. It usually depends on the budget and on how much you liked the tour. One of my favorite things to do in a new city!
Book your free walking tour in Barcelona here.
Let's start: 14 Fun facts about Barcelona you should know about!
1. Barcelona is built on top of another city called "Barcino"
Yes, you read that right. Barcelona is built on top of a Roman city called "Barcino" which was only one square kilometer big back then. The history of this town dates back to the first century BC. Who would have thought that this tiny city would one day become Spain's second-biggest city and its name would be known by people from all over the world? 
But it does not stop here. Did you know that you can actually visit the ruins of Barcino? There are parts of the city that are preserved in the City History Museum of Barcelona. And these ruins were only discovered in 1930!
By the way, I wrote a complete post about museums in Barcelona you can visit for free. The Barcelona History museum is one of them. You can find it here!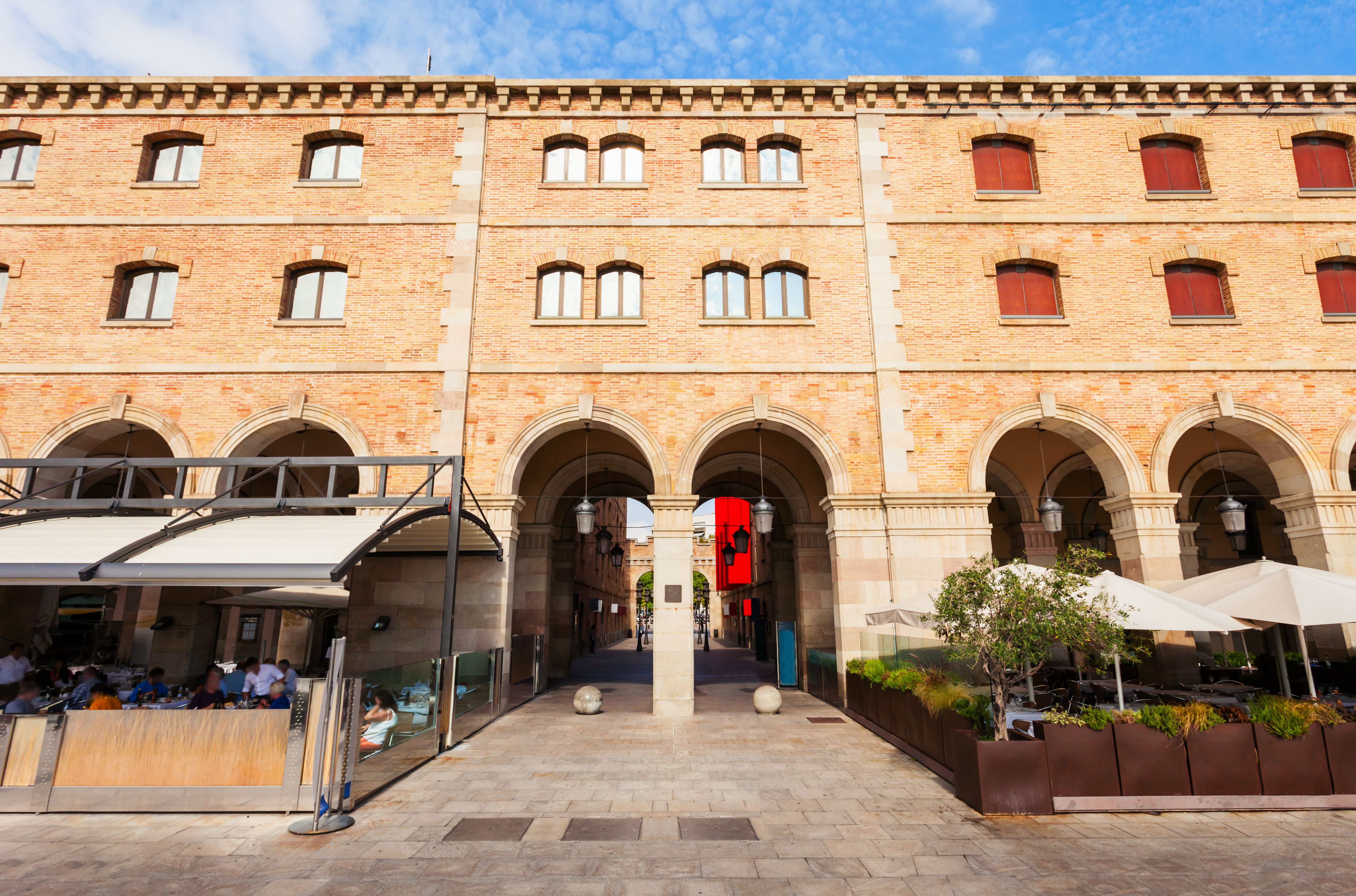 2. Barcelona is bilingual
As a language lover, I am always very excited about finding out about other languages and cultures. Let's have a look at Barcelona:
Barcelona is the capital of Catalonia which is one of the 17 autonomous regions of Spain. Most people who live in Barcelona are bilingual in Spanish and Catalan. It is NOT an accent of Spanish, but an independent language itself. Both Catalan and Spanish are official languages in Barcelona. So don't be surprised when you see different street signs or menus in Catalan. 
Here are some basic words you should know in Catalan: 
Hello: Bon dia
Thank you: Merci
Please: Si us plau 
Goodbye: Adéu 
How are you: Com estàs?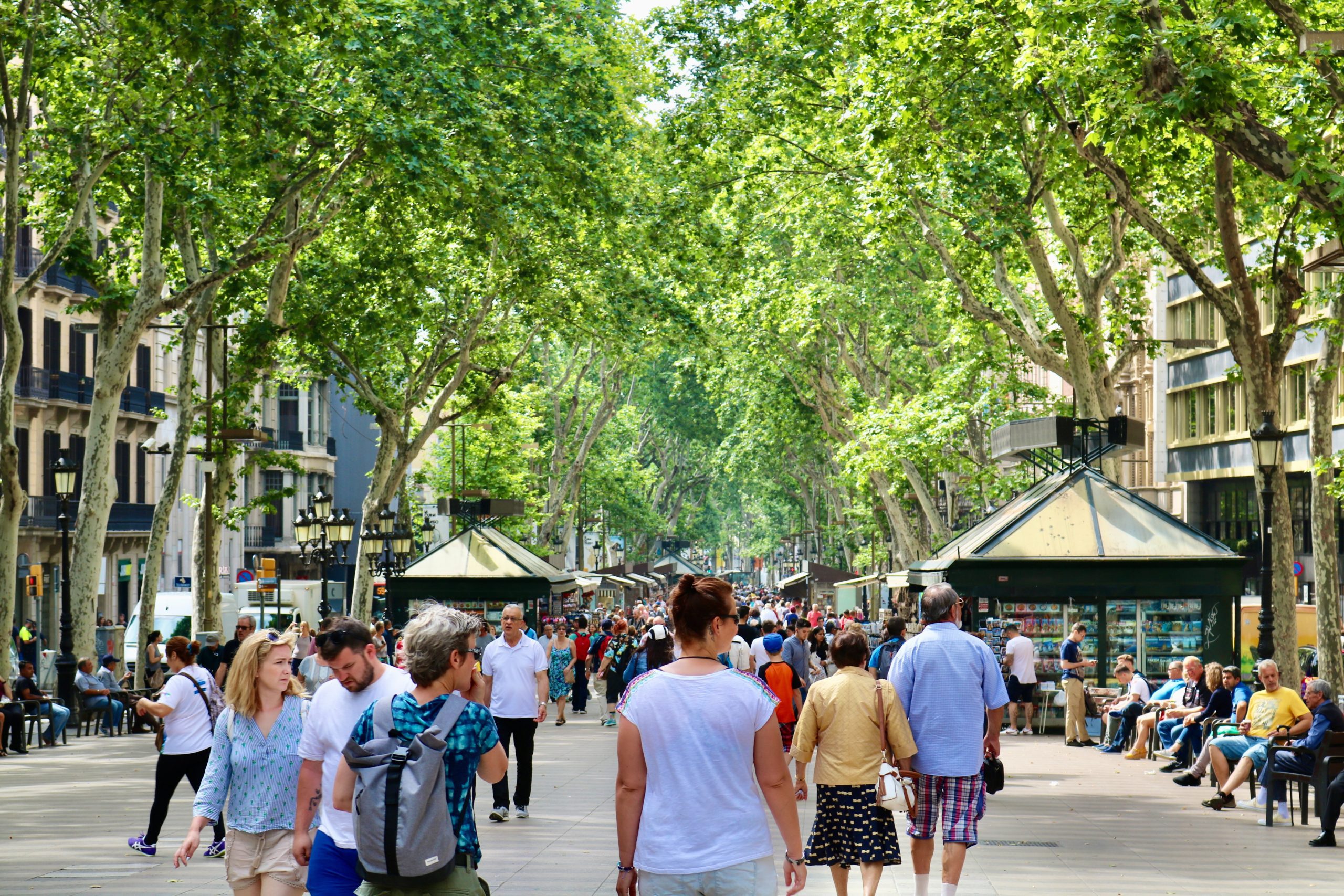 3. UNESCO World Heritage sites in Barcelona
Question: Do you know how many UNESCO World Heritage sites Barcelona has? The correct answer is 9 (You know, casual) And we have to thank Antoní Gaudí for seven of those: Sagrada Familia, Casa Milà, Casa Batlló, Casa Vicens, Palau Güell, Park Güell and the Crypt of Colonia Güell.
The other two UNESCO World Heritage sites are the Palau de la Música Catalana, and Hospital de Sant Pau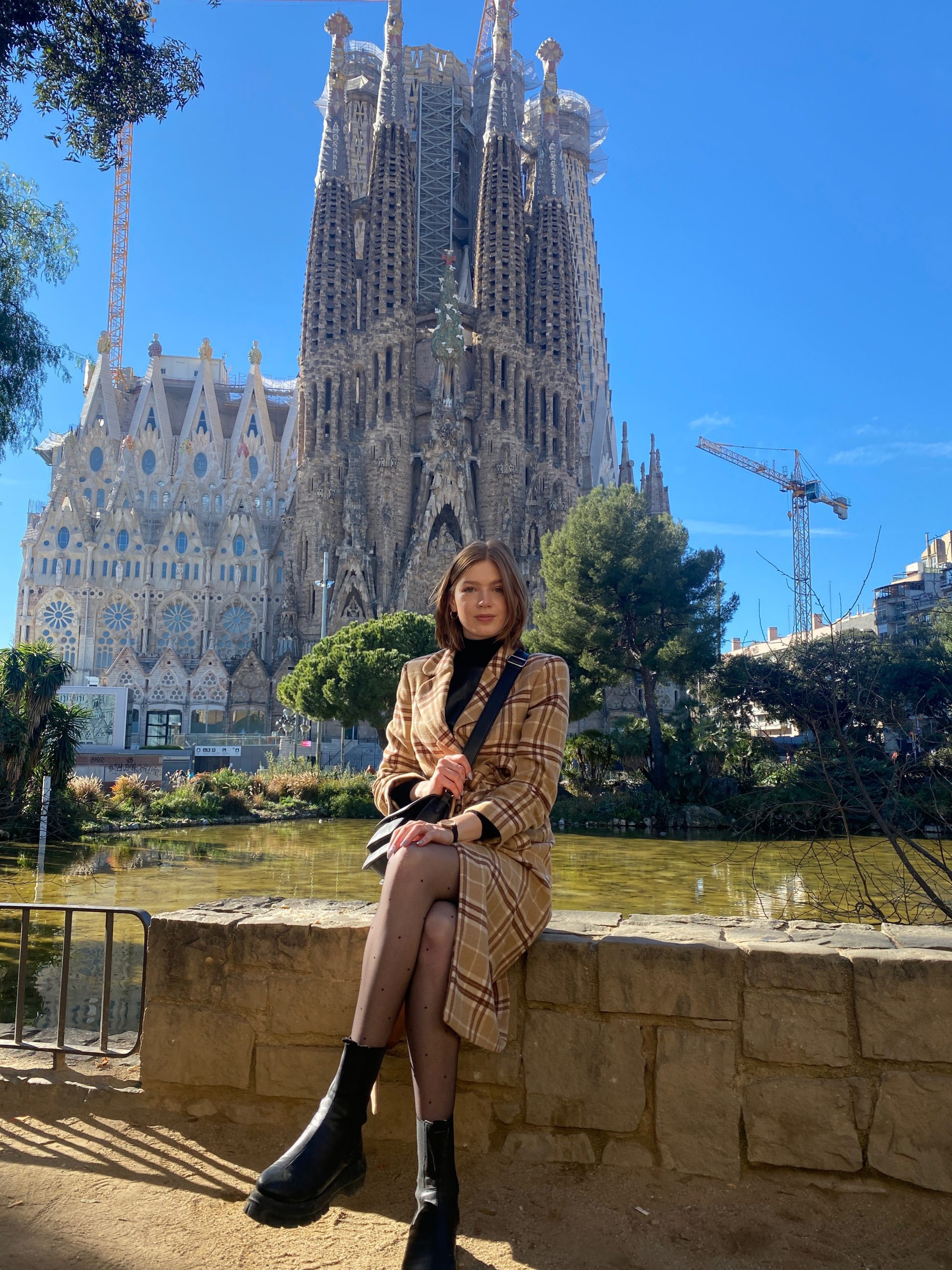 4. The sad accident behind Antoni Gaudí's death
June 10th is the anniversary of the tragic death of Antoni Gaudí, the architect of the Sagrada Familia. As you probably already knew, he was not able to finish the Sagrada Familia during his living years. It probably is Spain's most iconic building, which up to this day remains unfinished.
The accident happened on the 7th of June 1926 when Gaudí was on his daily walk to confession. And because of his appearance he was described to be very "unkempt" and "messy", now comes the sad part, many people thought that he was homeless. He also did not carry identification with him so when he lost consciousness, taxi drivers did not want to take him to the hospital. When he was finally taken to the hospital, he only received rudimental care. Only the next day he was finally recognized as the famous architect of the Sagrada Familia. But unfortunately, nothing could be done. He died on the 10th of June 1926 and was buried in the tomb of la Sagrada Familia.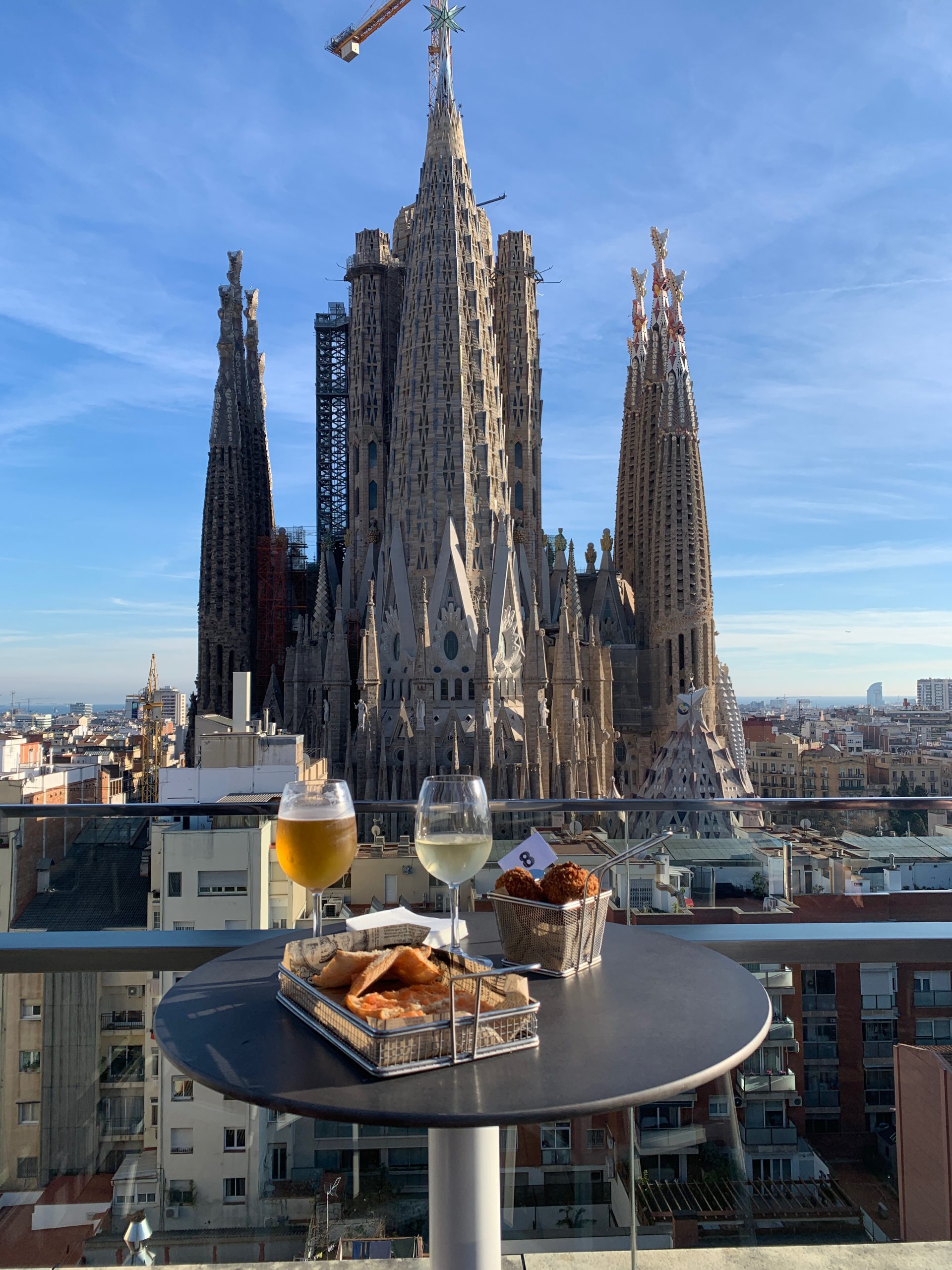 5. La Pedrera (Casa Milá), a Gaudí building hated by locals
One of Barcelona's most famous Gaudí buildings is Casa Milá, located on Passeig de Gràcia. This building is a true jewel of the city and you will not be able to walk past this beautiful artwork without admiring it from the outside. 
Now, what if I told you that when Gaudí finished this building locals did not like its unusual appearance and gave it a nickname: The quarry, or in Spanish, la Pedrera. People that owned houses on Passeig de Gràcia were furious about it because they thought that its appearance would lower the prices of the other houses in the area. Can you believe that? Today, nobody would even dare to say something bad about this unique building.
By the way, there are incredible night tours around Casa Milá during the evening. It does not only include a tour through the building but also a light show on the rooftop. You can book your tickets here.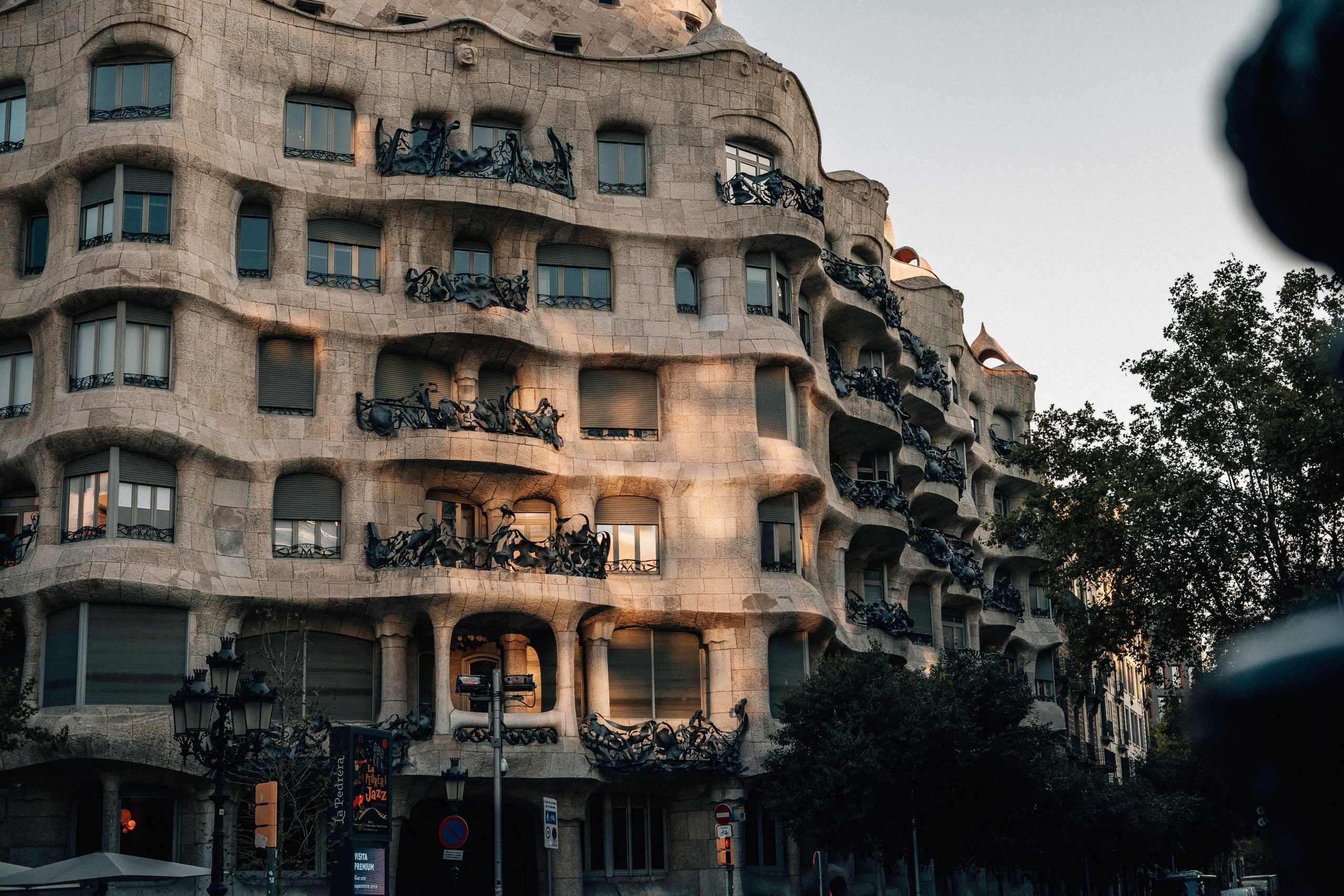 6. The tradition behind 'Castell's'
Now, let's talk about "Castell's" which to me is one of the craziest and most dangerous traditions I have ever seen. A "castell" is a traditional human tower that is built during festivals in Barcelona, the Valencian Community, and the Balearic islands. During these festivals, different teams attempt to build a tower structure by stacking several people on top of each other (I hope I am explaining that correctly). 
The highest tower structures ever achieved can have a high span of 9-10 people from the ground on. Wow! I also found out that the motto of the Castells is "Força, equilibri, valor i seny" (Strength, balance, courage, and common sense).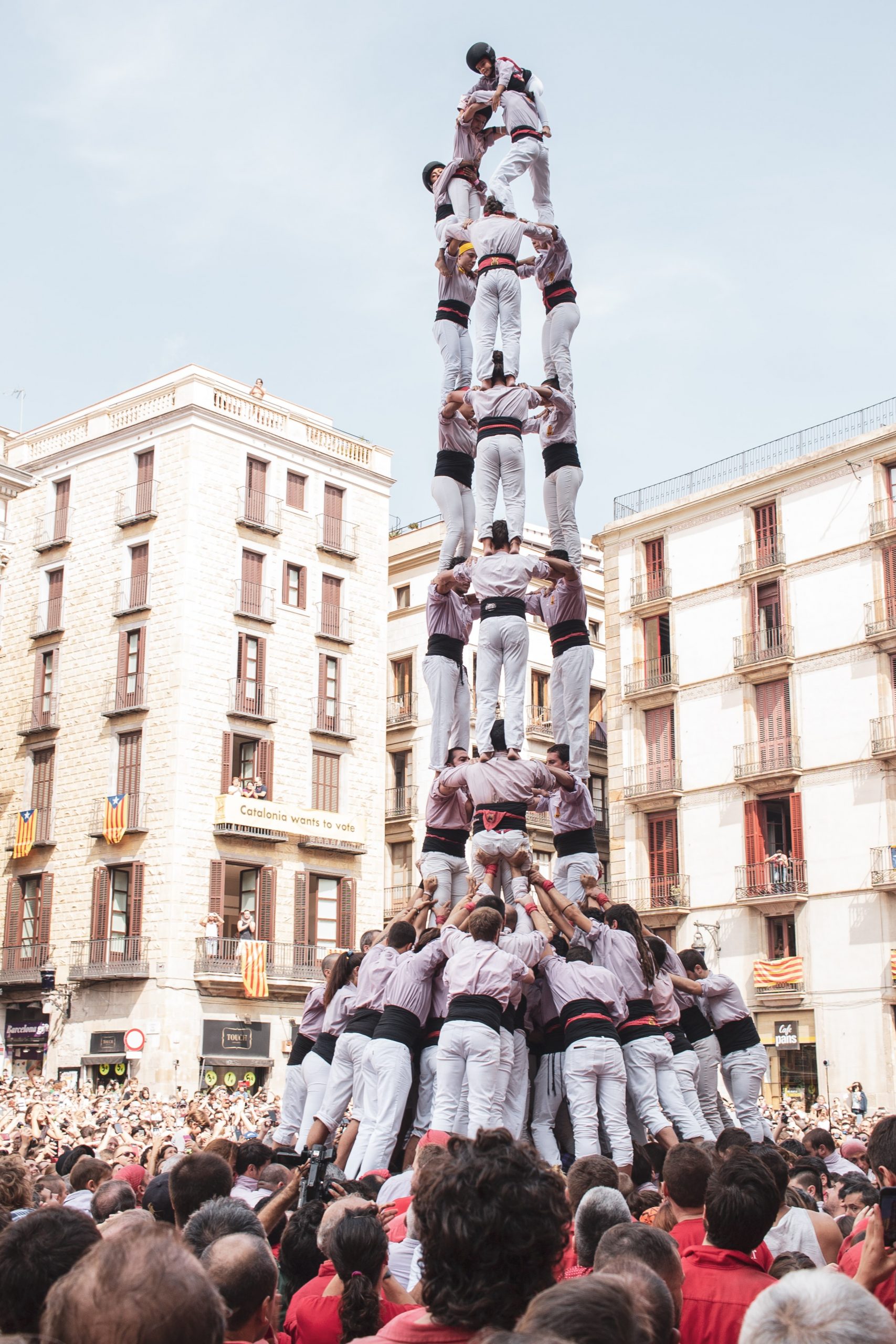 7. Who has the largest football stadium in Europe? 
Yes, you guessed right. It's Camp Nou in Barcelona. With a capacity of 99,354 people, it is the largest football stadium in Europe when it comes to capacity and the fourth largest in the whole world. The perfect destination for football fans! If this is something that interests you you should definitely check it out. It is home to the FC Barcelona museum that shows the history of the team AND you get to see many trophies it has won during its time. There are guided tours that show you around the stadium, too. Or maybe you are in town to watch a game? 
I feel like it's interesting to mention the following fact: In March 2022 it was publicly announced that Spotify made a deal with FC Barcelona and acquired the naming rights of the Stadium. In July 2022, the stadium will be called Spotify Camp Nou. 
You can get your tickets for the stadium tour and museum here.
8. The Eiffel Tower and Barcelona
Wait. What does Barcelona even remotely have to do with the Eiffel Tower? Well, according to rumours, Gustave Eiffel and his team showed the project of the Eiffel Tower to the city of Barcelona for the World Exposition of Barcelona in 1888. Thinking this building would be an eyesore for the beautiful skyline of Barcelona, the city rejected this building. And Gustave Eiffel's team had to pitch the project somewhere else. 
But now you already know that the Eiffel Tower found its place in Paris. Barcelona has the Sagrada Familia and Paris has the Eiffel Tower. And both can be happy.
9. Barcelona has only been a beach city since 1992

Yes, you read that right. Barcelona did NOT have a beach before 1992. The Olympic Games in 1992 really changed many parts of the city, and the coastline is one of them. It was only that year that the city created a beach of 3km by getting rid of several industrial buildings. The iconic Passeig Maritim was born. Nowadays, it is a popular spot for tourists and locals to spend time by the beach. And the sand is not even from Spain but was imported from Egypt.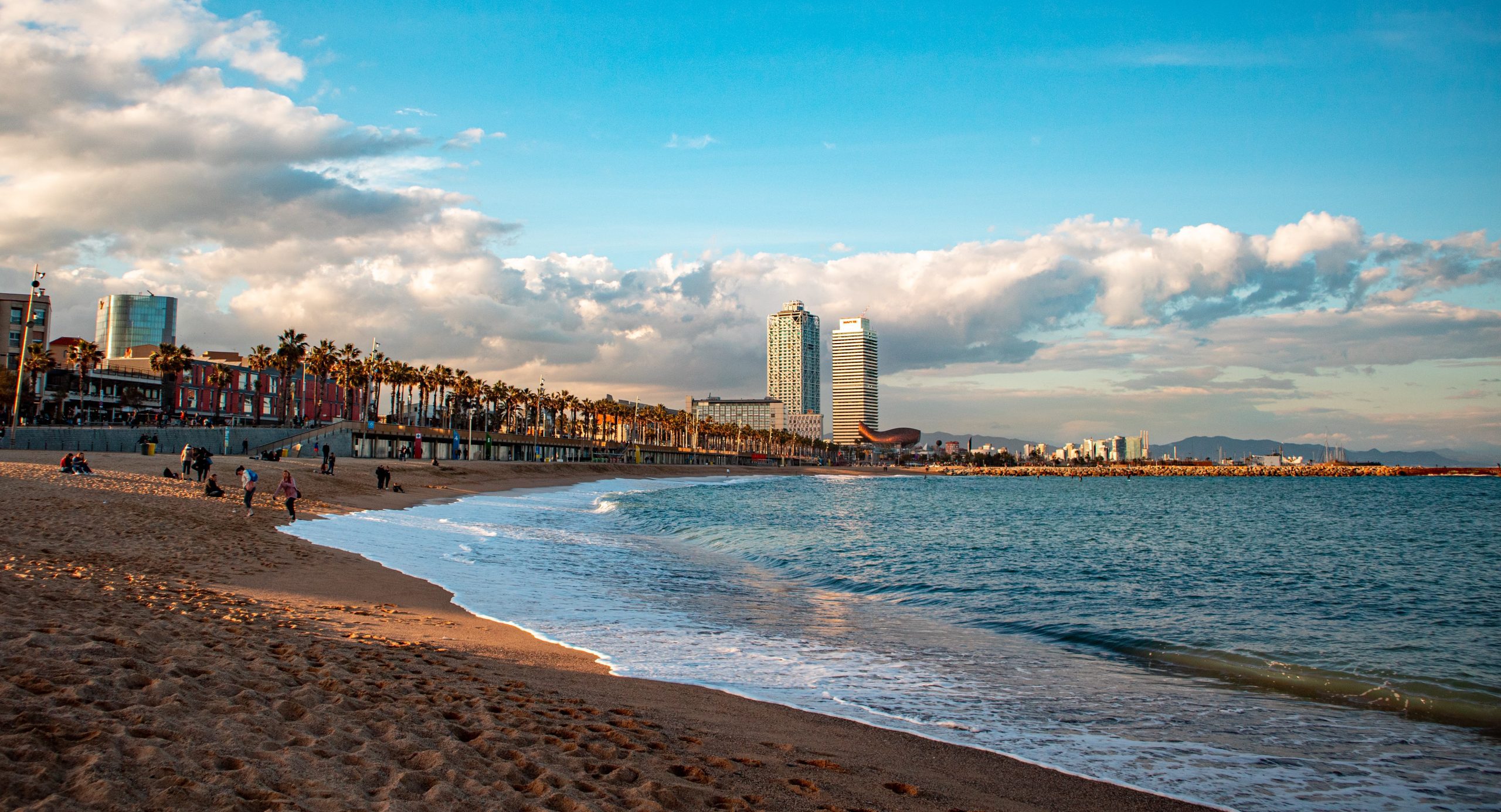 10. Barcelona is home to the largest Metropolitan Park
That is one of the facts why I love Spain so much: I feel like every city is surrounded by gorgeous nature, just like Barcelona. Parc de Collserola is the world's largest metropolitan park. With a total area of 85.65 m2, it is 22 times larger than Central Park in New York. 
By the way, this park is a popular destination for hiking, cycling, and birdwatching.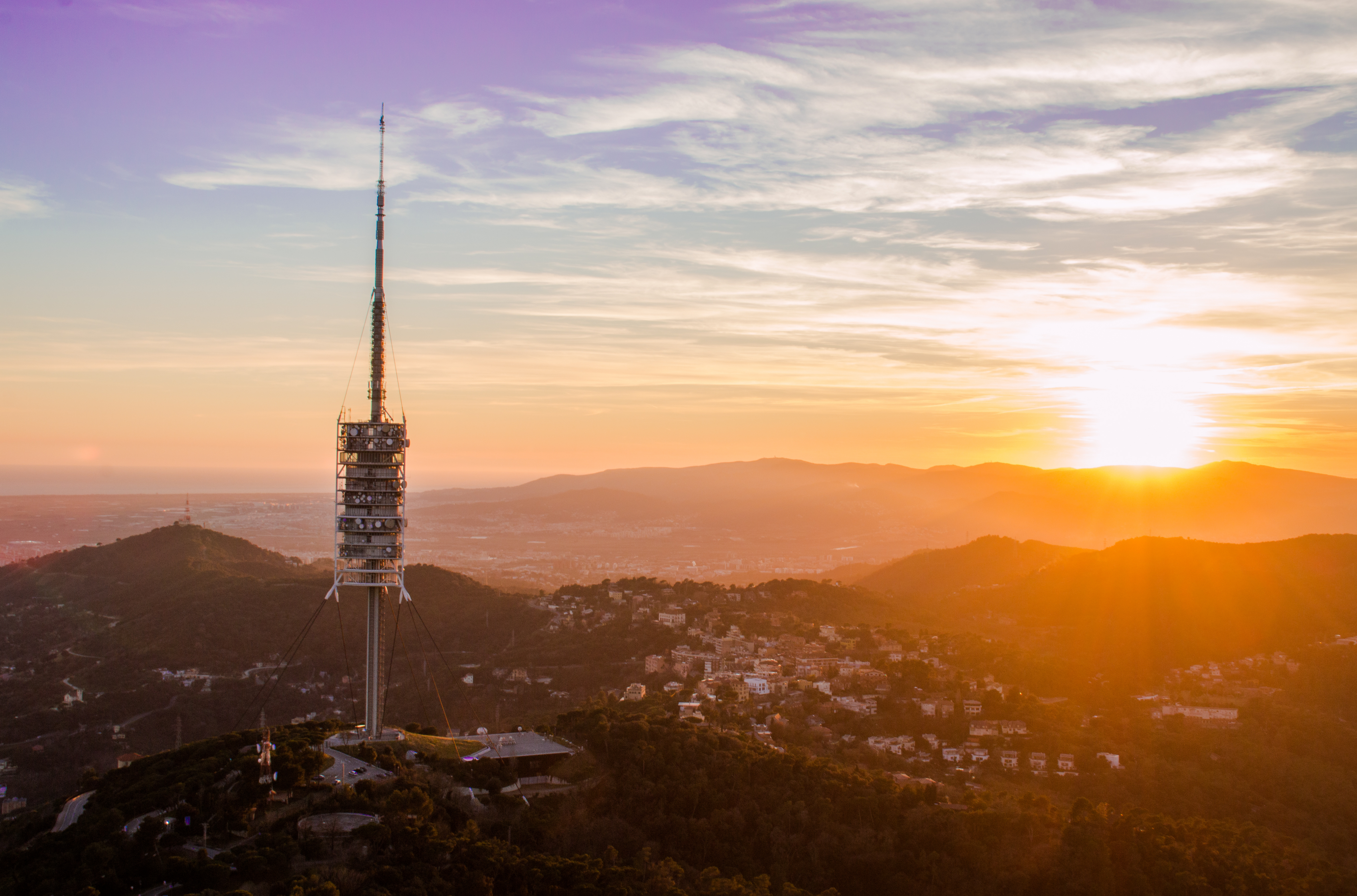 11. Mount Tibidabo, home to Europe's oldest Amusement Park
If you already have been to Barcelona, then you probably have seen a mountain from a distance with a church on it – Mount Tibidabo. With an altitude of 512m, it is the highest mountain in the Serra de Collserola range. At the top of the mountain stands a church that is overlooking the whole city. 
As you can already imagine, the views of Barcelona you have from there are incredible. But it does not stop there. Mount Tibidabo is also home to Europe's third oldest Amusement Park, which was opened in 1899 (!). There are several carousels, roller coasters, and a Ferris wheel you can go to! There is also an automaton museum you can visit, that has more than 40 pieces from the 19th and 20th centuries. You see, Mount Tibidabo is the perfect destination for a one-day trip from Barcelona. 
I wrote a detailed guide about visiting Mount Tibidabo in Barcelona. You can find it here 🙂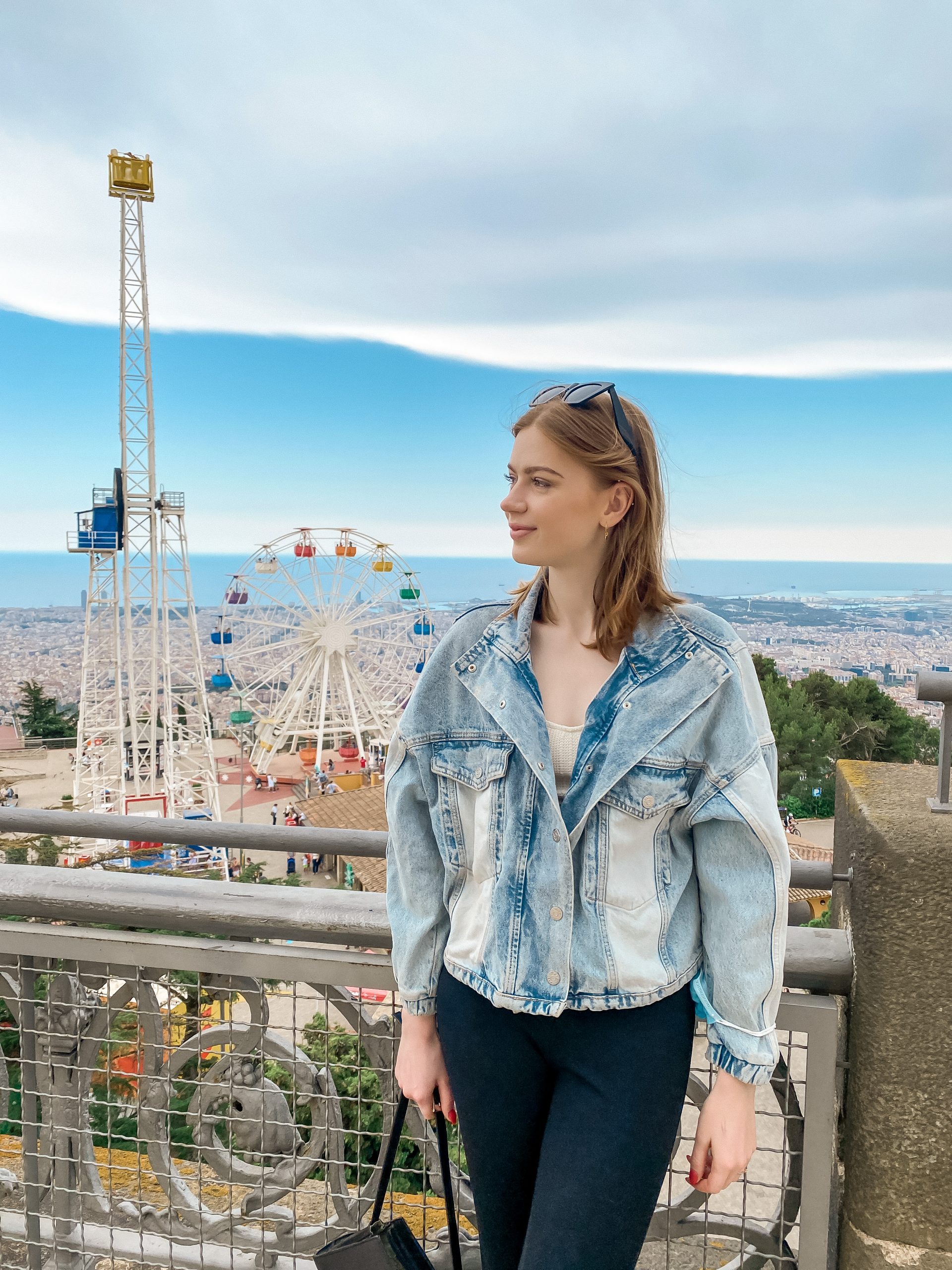 12. So many Michelin Star Restaurants!
Barcelona is home to more than 20 Michelin Star restaurants. Which makes it the perfect destination for lovers of fine dining. Barcelona is known for its famous chefs, like Ferran Adrià who is considered to be one of the best chefs in the world.
Of course, you do not have to go to these restaurants if you don't want to. There are so many amazing restaurants in Barcelona that serve amazing Mediterranean food! You definitely came to the right place.
13. No bullfighting in Barcelona since 2010
When you go to Barcelona you will not see any bullfighting events in the city. Why? Bullfighting was banned in Catalonia in 2010 after a citizen's initiative collected more than 18.000 signatures. According to the Catalan people, it was incompatible with Catalan tradition and therefore forbidden. 
By the way, if you need more inspiration on what you could do in Barcelona you should check out this Barcelona bucket list. It includes amazing activities you can do in Barcelona you should not miss!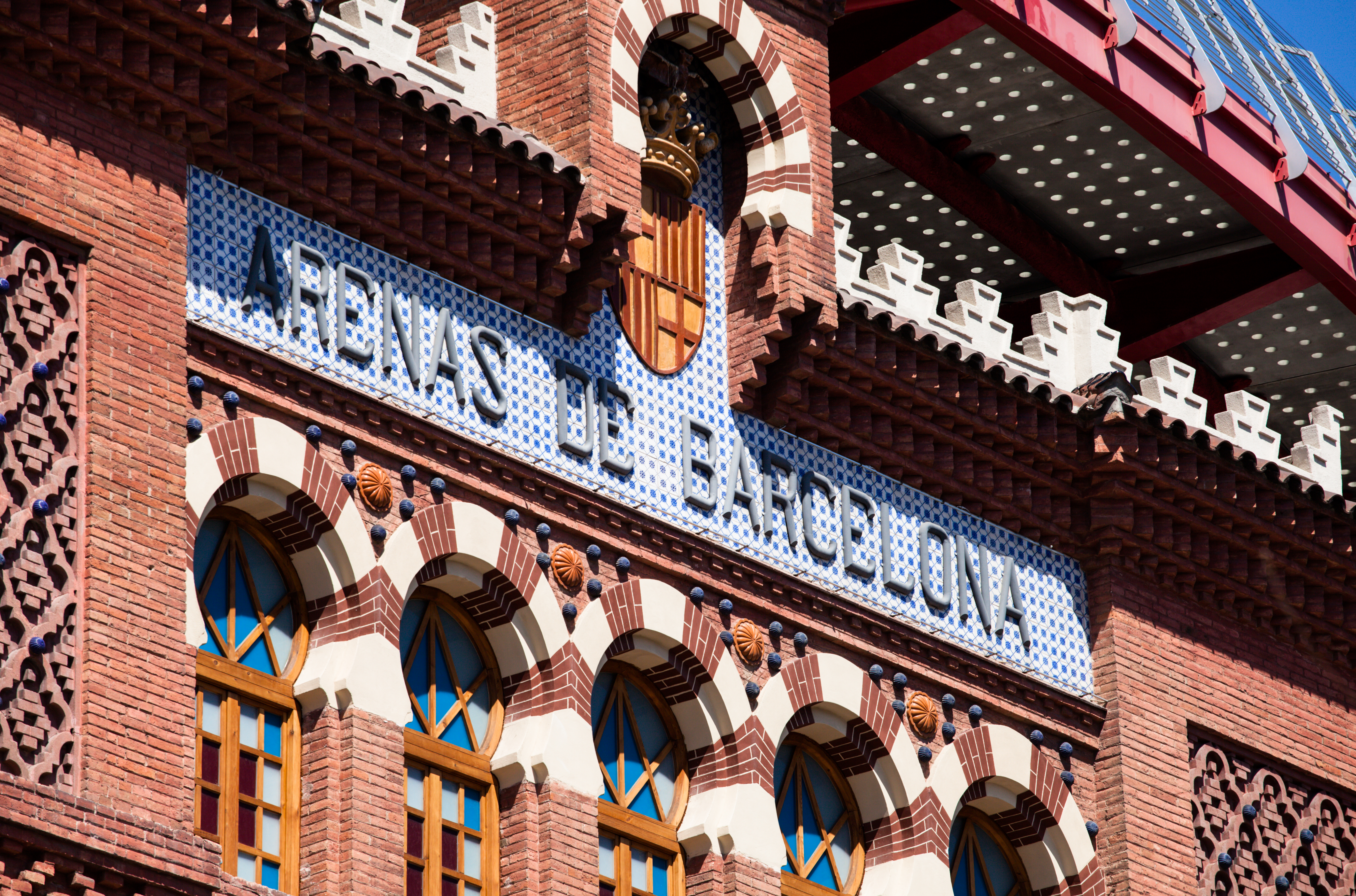 14. It's the only city to have ever achieved the Royal Gold Medal for architecture
Barcelona received the Royal Gold Medal in 1999 by the Royal Insitute of British Architects for, let me phrase, 'inspired city leadership, pursuing an ambitious yet pragmatic urban strategy and the highest design standards', which have 'transformed the city's public realm, immensely expanded its amenities and regenerated its economy, providing pride in its inhabitants and delight in its visitors.'
This is a medal that is usually given to a single architect or a group of architects to honor their work. And by now Barcelona is the only city in the world to have ever achieved this prize. And I would say rightfully so. The architecture of Barcelona is amazing!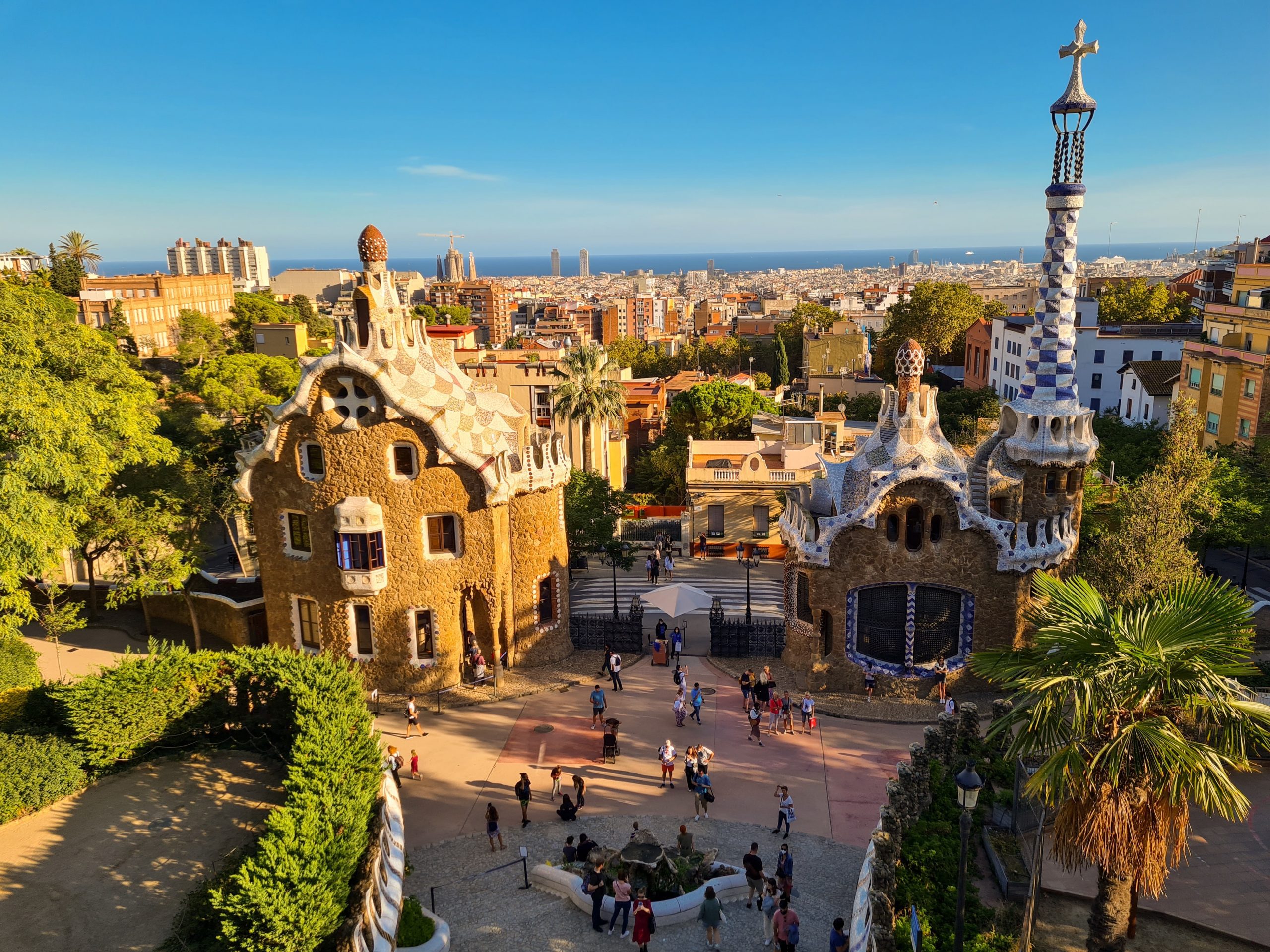 And those were 14 fun facts about Barcelona!