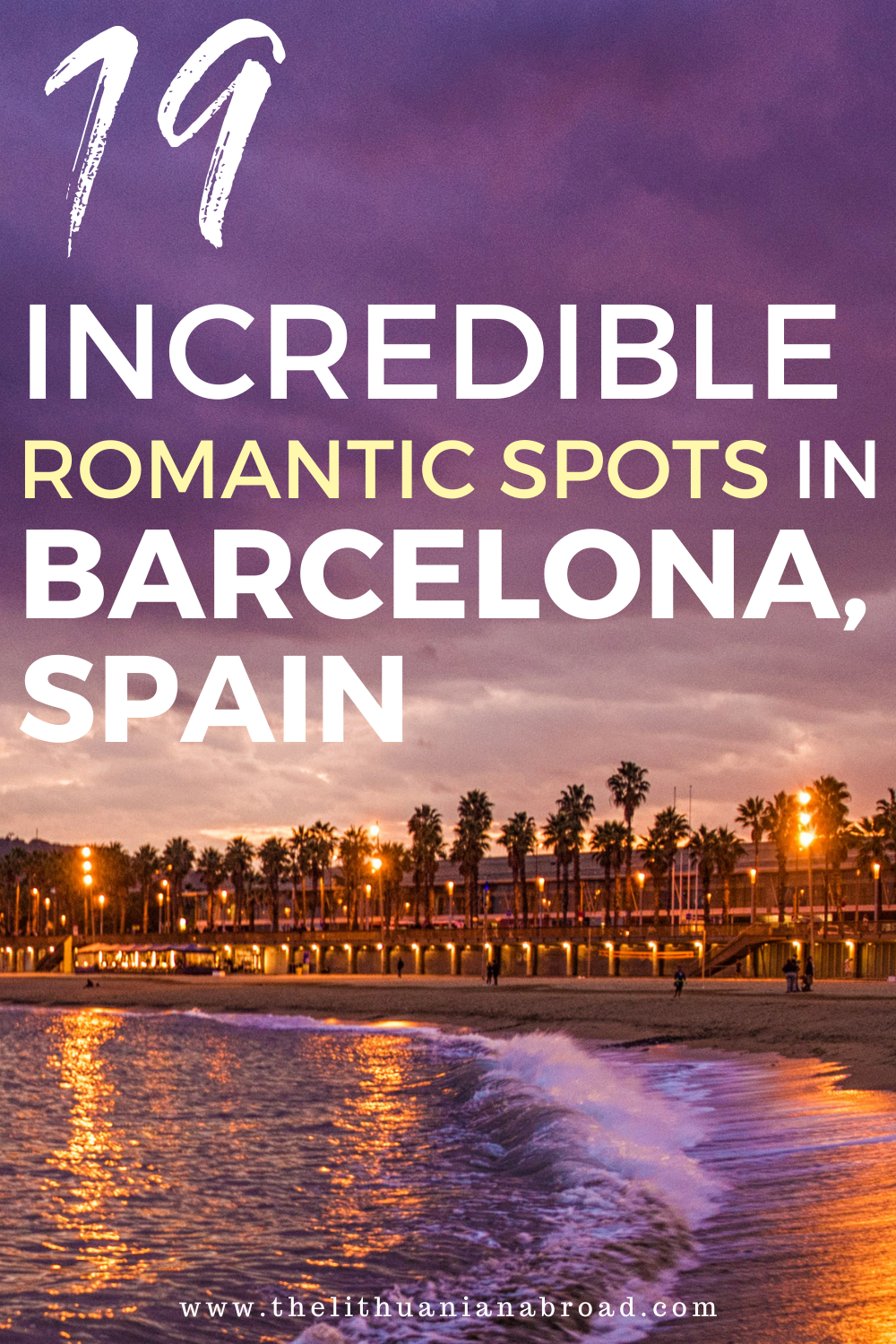 I know it's not a secret anymore: Barcelona is the perfect place for a trip with your loved one. It is such a romantic city full of history, architecture, and incredible cuisine. How do I know that? Because my boyfriend lives in Barcelona. So I do spend a considerable amount of time here. And just like you, I used to be looking for cool and romantic activities I could do with my boyfriend. And let me tell you: There are TONS of romantic things to do in Barcelona and so many beautiful places you can go to with your partner. I am always searching for new ideas and new places to explore. And the outcome is the following post: This blog post contains 19 romantic things to do in Barcelona. That way you will never get bored during your city trip together. And I made sure to include all kinds of activities, from romantic parks to cooking classes, tapas restaurants, rooftop bars, and more. I hope you will have an amazing time with your better half. Let's go!
---
Affiliate links may be sprinkled throughout the free content of this blog post. If you purchase from one of the links I may receive a small commission while the price for you stays the same. This helps me cover the costs of The Lithuanian Abroad. Gracias!
Other blog posts about Barcelona you should check out:
Barcelona Food Guide, What and where to eat in Barcelona: This blog post includes food and dishes that you have to try in Barcelona. I will show you the best restaurants for authentic Catalan food and tapas.
Barcelona off the beaten path: 10 secret hidden gems in Barcelona: This blog post is for you if you want to see more than just the typical must-see places in Barcelona. I will show you beautiful places in Barcelona that only locals know about. And an unknown Gaudí building is on this list as well!
Barcelona Neighborhood Map with the best places to stay: If you are confused about Barcelona's different neighborhoods this post is for you. I created a neighborhood map that shows you the best monuments and places to stay in each area. Make sure to check it out!
14 Fun Facts about Barcelona: Do you know all of them? Check your knowledge about Barcelona and see how much you actually know about the city. Do you know how Antoní Gaudí died? And did you know that Barcelona only recently became a beach city? Some of these facts will blow your mind.
Make sure to do a free walking tour in Barcelona!
My boyfriend and I love going to free walking tours whenever we visit a new city. You learn so much about the history and culture of a place, all told by a local. The local guides do an amazing job showing you the most important places in Barcelona. And you get to ask them questions and get recommendations about activities you can do after the tour.
How do free walking tours work? Free walking tours do not come with a specific price, that is why they are free. You do not even need to pay to register your spot. During the tour, you will spend some amazing time with your local guide walking around Barcelona. And at the end of the tour, you have the chance to leave your local guide a tip. And how much you like to tip them is really up to you. It usually depends on how much you enjoyed the tour and what's within your budget.
You can find all free walking tours of Barcelona and book a tour here.
Let's start with Barcelona's most romantic places:
Visit La Pedrera and see the famous night show!
You probably already have heard about Casa Milá, Gaudí's revolutionary building on the famous street of "Passeig de Gràcia". Can you believe that locals gave it the name "La Pedrera", which translates to "Stone Quarry", because of its 'unusual aesthetics'?
Nowadays it is one of Barcelona's most famous buildings and even received UNESCO world heritage status. A true gem to look at! What you should know is that Casa Milá hosts a special event in the evening, that I think is perfect for couples: La Pedrera Night Experience. This show includes a skip-the-line ticket to Casa Milá, a semi-guided tour of this iconic building, and an audiovisual show on the rooftop. And you can even sip a glass of cava with your loved one while you are enjoying the tour. To me, this sounds like the perfect thing you can do in order to make your Barcelona trip unforgettable.
You can find the dates and the prices of the light shows in La Pedrera here. 
Visit Parc de la Ciutadella and go on the rowing boats together
Parc de la Ciutadella is the perfect place to visit with your loved one when there's great weather. So basically, almost every day in Barcelona 😉 It's a beautiful park where you can come and have a picnic, enjoy the calm vibes and just hang out together. Make sure to stop at the beautifully decorated monument where the waterfall is. There is even a small kiosk in front of it where you can buy ice cream or some refreshments. 
But something that many people miss is the hidden spot behind the lake where you can rent out rowing boats and go on a little boat tour with your loved ones. Renting a little boat for 30min for 2 people only costs 6€. So definitely something you should check out. 
If you have trouble finding the exact spot you can search in google maps: Barques del Parc de la Ciutadella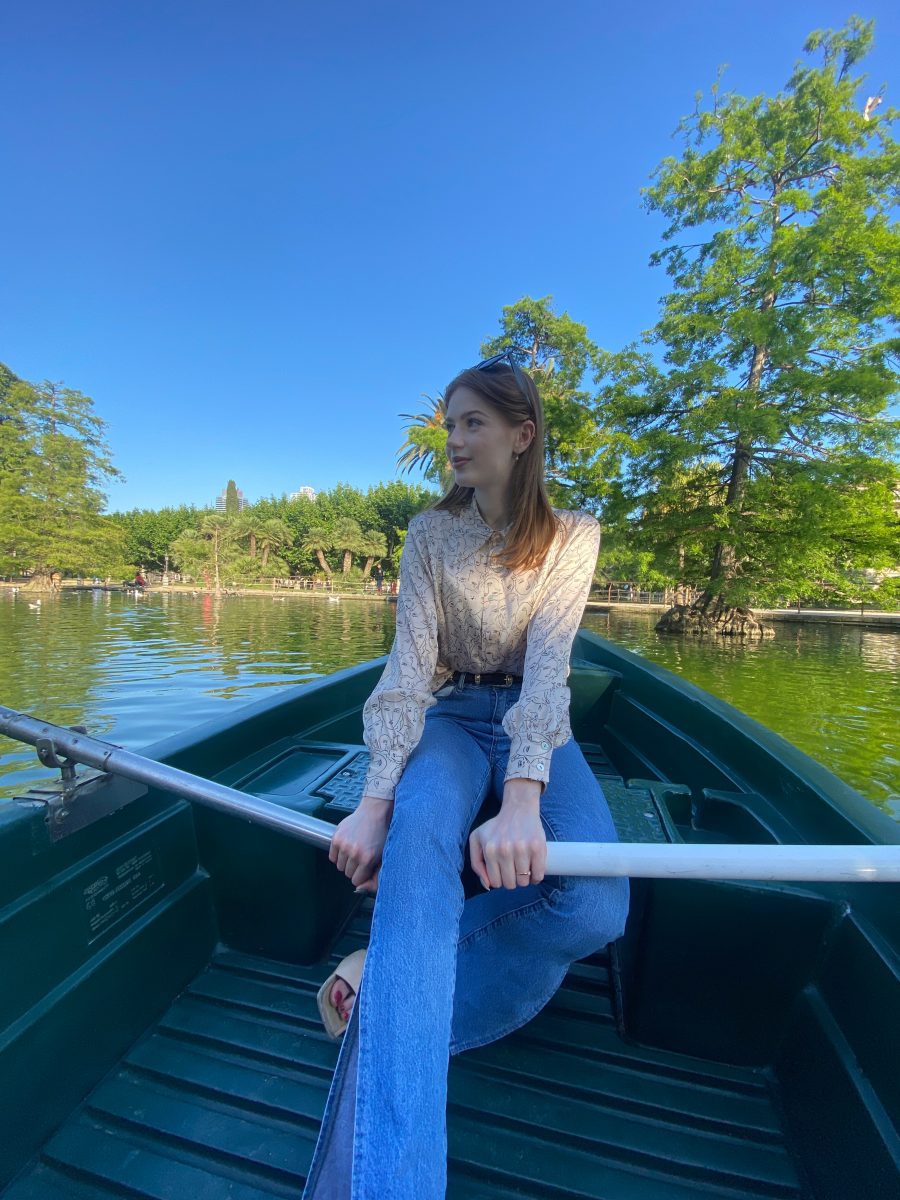 Palau de la Música for a romantic live-music show
Another amazing idea for a beautiful date night: Enjoy a world-class live music show in Barcelona's famous Palau de la Música Catalana. This would be a once-in-a-lifetime experience as this concert venue is the only one of its kind that has ever received UNESCO world heritage status. If you are an architecture fan you have to make sure to see it from the inside. Palau de la Música is the perfect example of Barcelona's Modernism age, and honestly such an impressive building to look at.
To be fair, this item is still on my list of things that I have to do in Barcelona but I have already told my boyfriend that I would love to go there. Do you think he will get the hint? 
If you feel like walking around this majestic building from the early 20th century you can get your tickets here. It includes a self-guided audio tour that you can listen to from your phone. But if you are looking for a special experience, yes, there are live music shows offered at the Palau de la música. There are so many different events, even for non-classical music fans. What about going to a Flamenco performance instead? You can find the different dates and buy your tickets here.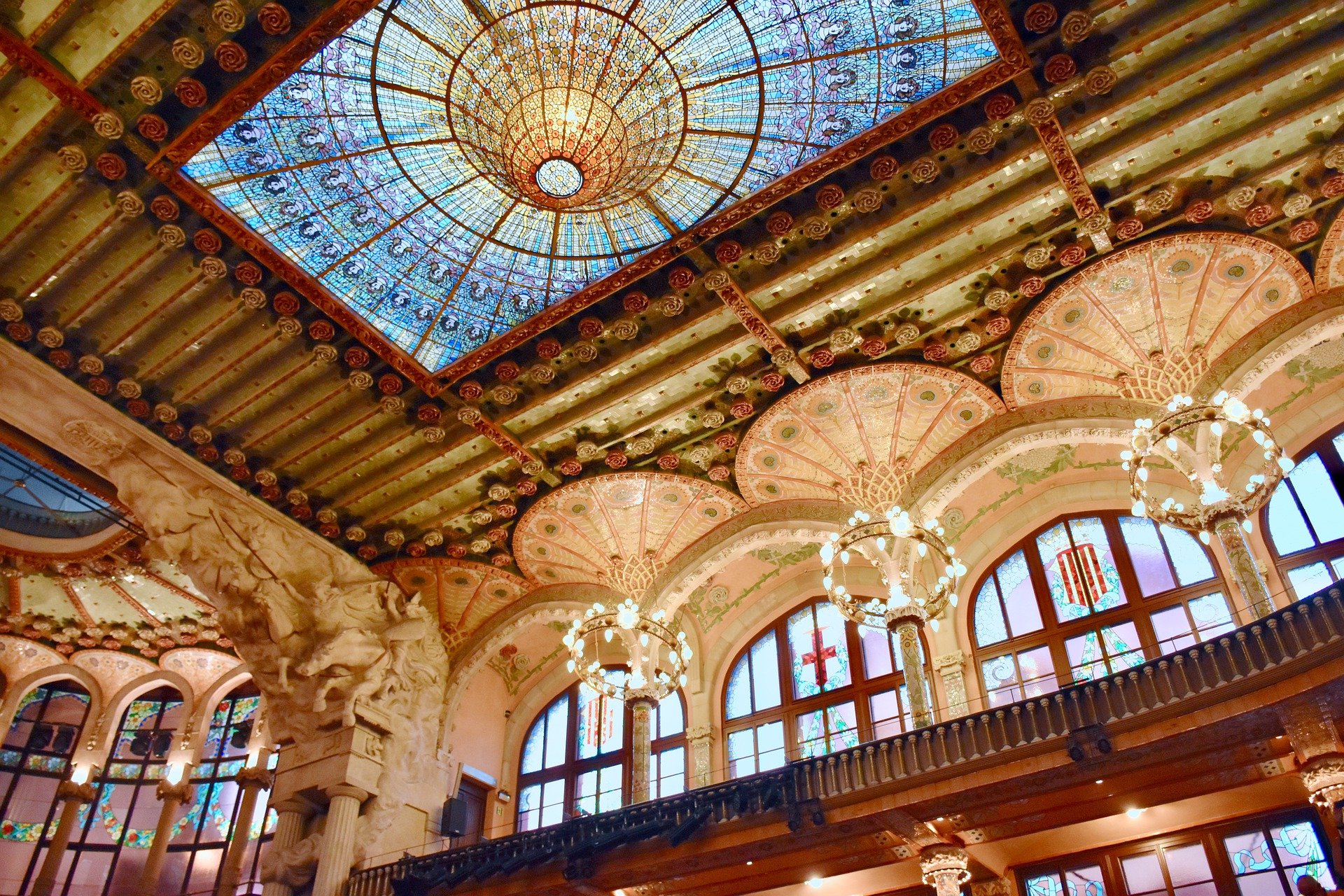 Participate in a cooking class together!
Do you and your partner enjoy cooking together? If yes, then please keep reading. I found this amazing workshop on GetYourGuide that sounds like so much fun: A paella cooking class with a Spanish chef. But instead of him just cooking in front of you, you all go to La Boqueria market together in order to buy the ingredients for the paella.
But not only that! You also get to learn how to prepare homemade sangría and Spanish tapas like pintxos. To me, it sounds like so much fun. And then you can surprise your friends and family back home with your amazing cooking skills. Everyone wins with this one 😉
You can find the dates and prices for the cooking classes here.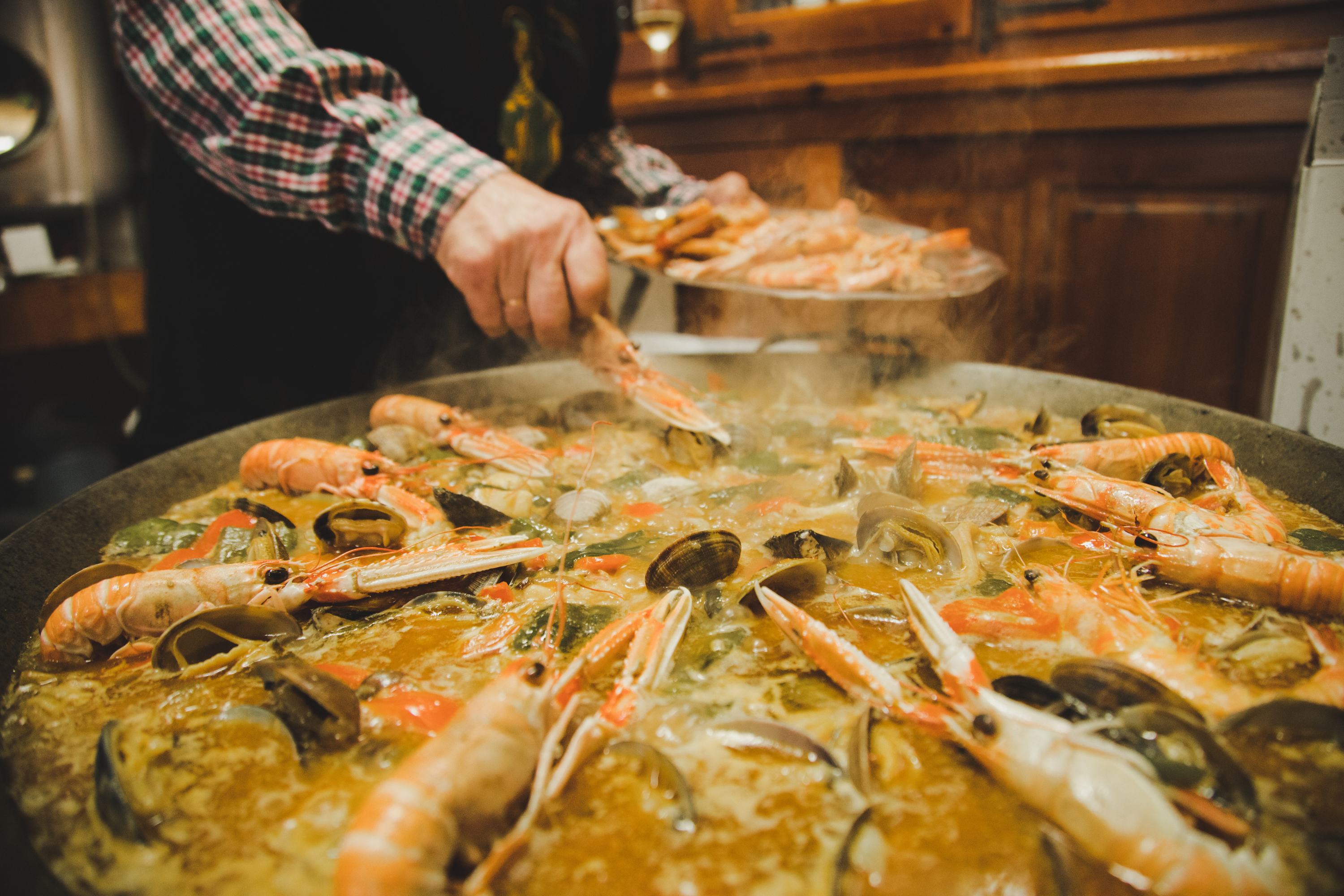 Enjoy a romantic walk in the famous Park Güell
When you are in Barcelona you cannot see too many Gaudí creations and that's why here comes another one! Park Güell is probably Barcelona's most beautiful park. And who is the person that designed it? Exactly, the one and only Antoni Gaudí. This park was built from 1900 to 1914 for businessman Eusebio Güell and yes, this park is another UNESCO world heritage site in Barcelona.
What I love about this park is that you can actually enjoy being surrounded by nature in a big city like Barcelona. And when it comes to art this place is just gorgeous. You can find mosaic artwork all over the park. The main terrace is full of mosaic tiles that you probably already have seen in postcards. By the way, a perfect photo spot. And the two houses at the entrance of the park remind me of the fairytale "Hansel and Gretel". So dreamy! You will have an amazing time walking around the park with your loved one. There are a couple of areas where you can sit down and relax. This park is definitely one of my favorite places in Barcelona.
Park Güell became very popular over the past few years and there is always a queue when you are going inside. That is why I would recommend booking your tickets in advance. That way you can skip the line and have more of your day. Book your entry tickets here.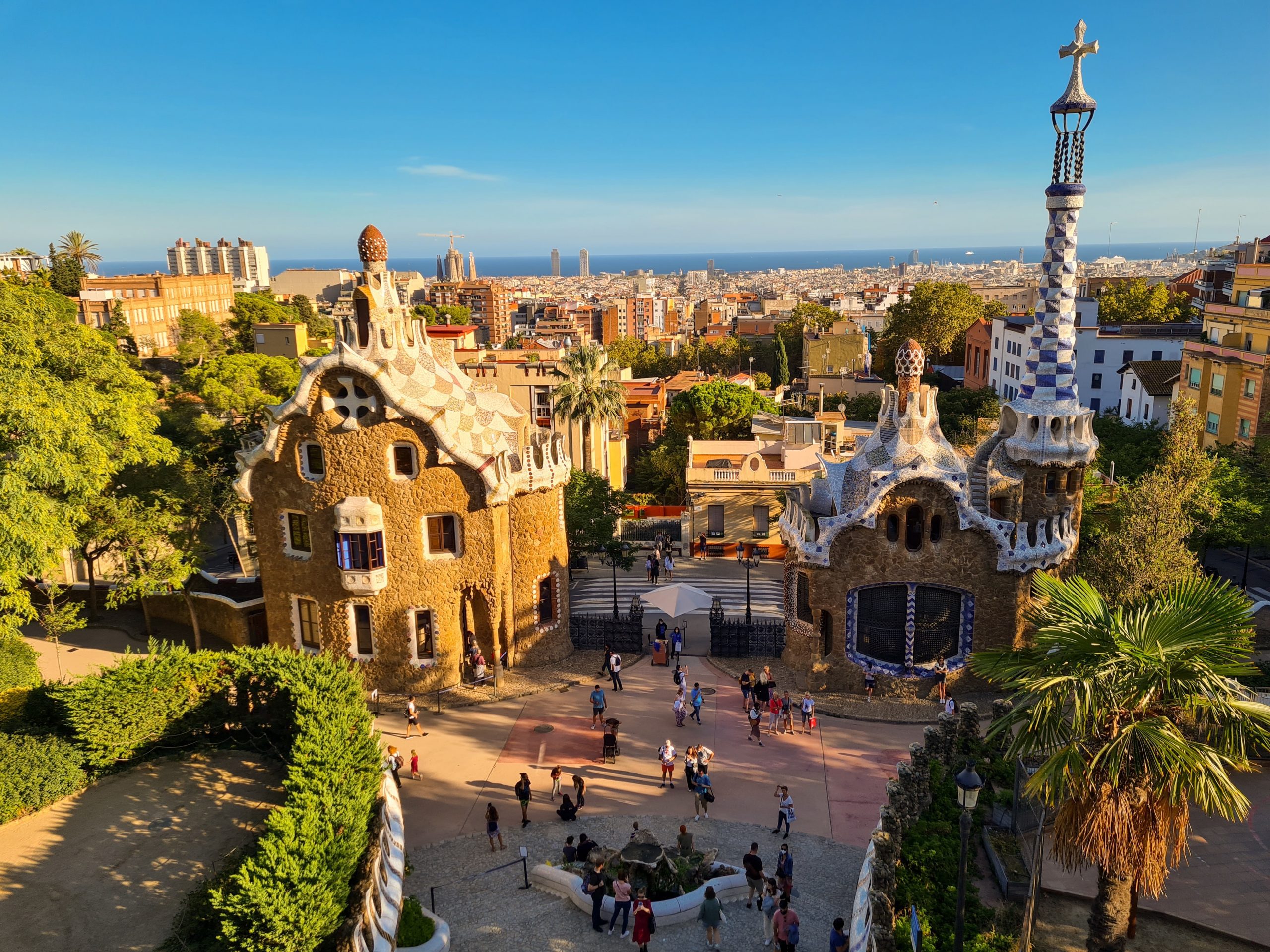 Enjoy an amazing Flamenco show with wine and music!
Wait. Wasn't Flamenco from the South of Spain? Yes, you are right. Flamenco is originally from Andalusia, the South of Spain. And you will see the best Flamenco performance in Andalusia. But if you don't have plans of going to the South after your Barcelona trip, you can go to a Flamenco show in Barcelona as well. And I promise this will be a mind-blowing experience.
These shows are the perfect evening plan for a couple. These performances are very emotional and moving. And the authentic decoration really gives it a romantic touch. And who does not like to spend their evening with music and wine? 
There is one Flamenco show in Barcelona that got recommended to me by so many people: Tablao Flamenco Cordobes. It is owned by a family of artists and offers amazing and authentic Flamenco performances.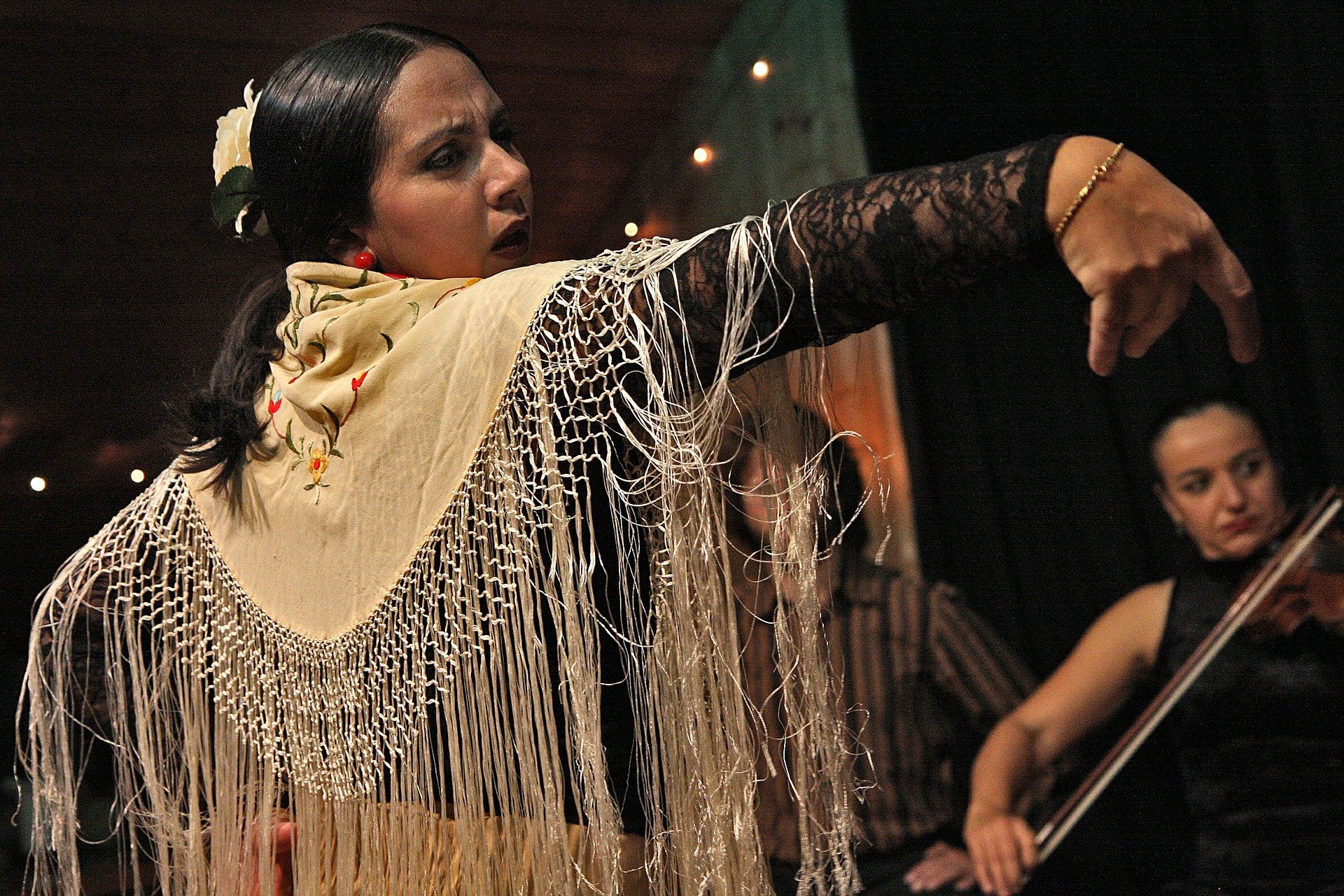 Kiss your partner in front of Barcelona's famous kiss mural

Barcelona's gothic quarter is already worth spending time in. It's so beautiful and romantic! But I want to show you this secret spot: Barcelona's famous kiss mural. This beautiful spot is hidden in Barcelona's Gothic quarter.
This amazing piece of street art is a mosaic made out of thousands of ceramic tiles. The story behind it is very lovely: The local Spanish newspaper "elperiodico" asked its viewers to submit photos that represent "moments of freedom". These submissions were later made into these ceramic tiles. In 2014 this mural was placed and up to today, it's a popular place for locals and tourists to visit. Obligatory couple photo spot 😉
You can find this mural on google maps when you search "The world begins with every kiss"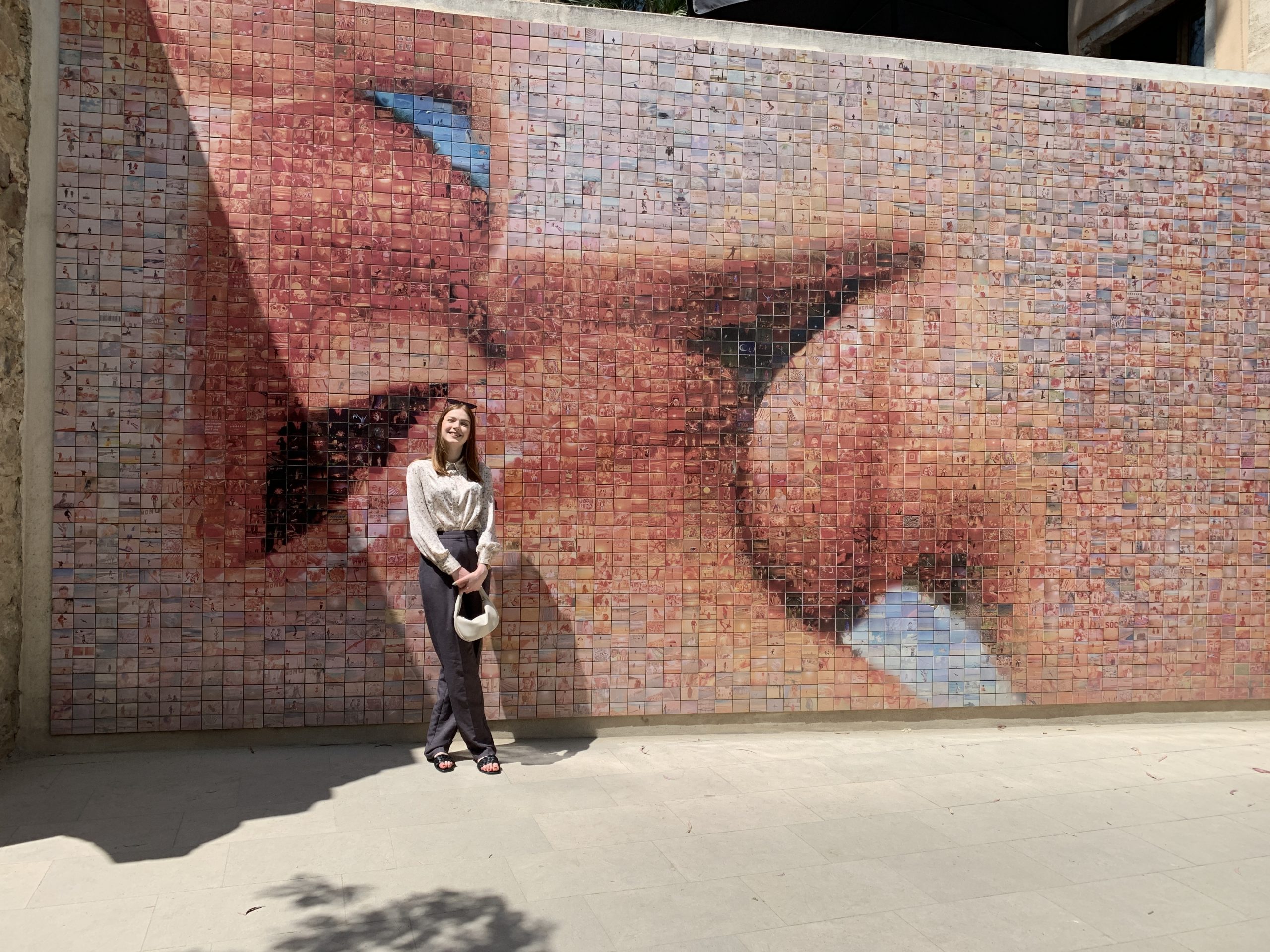 Where to enjoy ice cream together with your loved one
This one is a quick and easy one. But if you like ice cream just as much as I do I just wanted to mention a couple of great ice cream places in Barcelona. And why not make a small stop to enjoy some ice cream with your better half? Gocce di Latte is one of my favorite places to grab an ice cream. My boyfriend already knows that whenever we walk past I will probably stop there. It's just so good! And there is almost always a queue there. FOR A REASON!
Another place that is very famous is Rocambolesc which was invented by Catalan chef Jordi Roca. There are so many different creations and topics you can choose from. This is THE place for ice cream lovers in Barcelona. Make sure to check it out. 
Do an amazing one-day trip to Montserrat
Montserrat is one of these places you have to see at least once in your life. "Montserrat" translates to "serrated mountain" in Catalan, due to the mountain's unique appearance. At the top of the mountain range lies a true gem: A Benedictine monastery from the 11th century called "Santa Maria de Montserrat". What is so special about this monastery, you ask? 
Well, first of all, it's a monastery surrounded by mountain tops which is already pretty unique. But another thing Montserrat is famous for is its 12th-century statue of a dark-skinned Virgin Mary and Jesus. And there are only very few as such in Europe. For many people visiting Monserrat has a deep religious meaning. 
But you can just go there in order to see the Catalan countryside and to enjoy the breathtaking views from the mountain. This one-day trip will be everything but boring! You get to see the beautiful nature surrounding Barcelona and get to take a cable car on your way to the monastery. If you and your loved person love doing outdoor activities and like to go hiking, this plan is for you!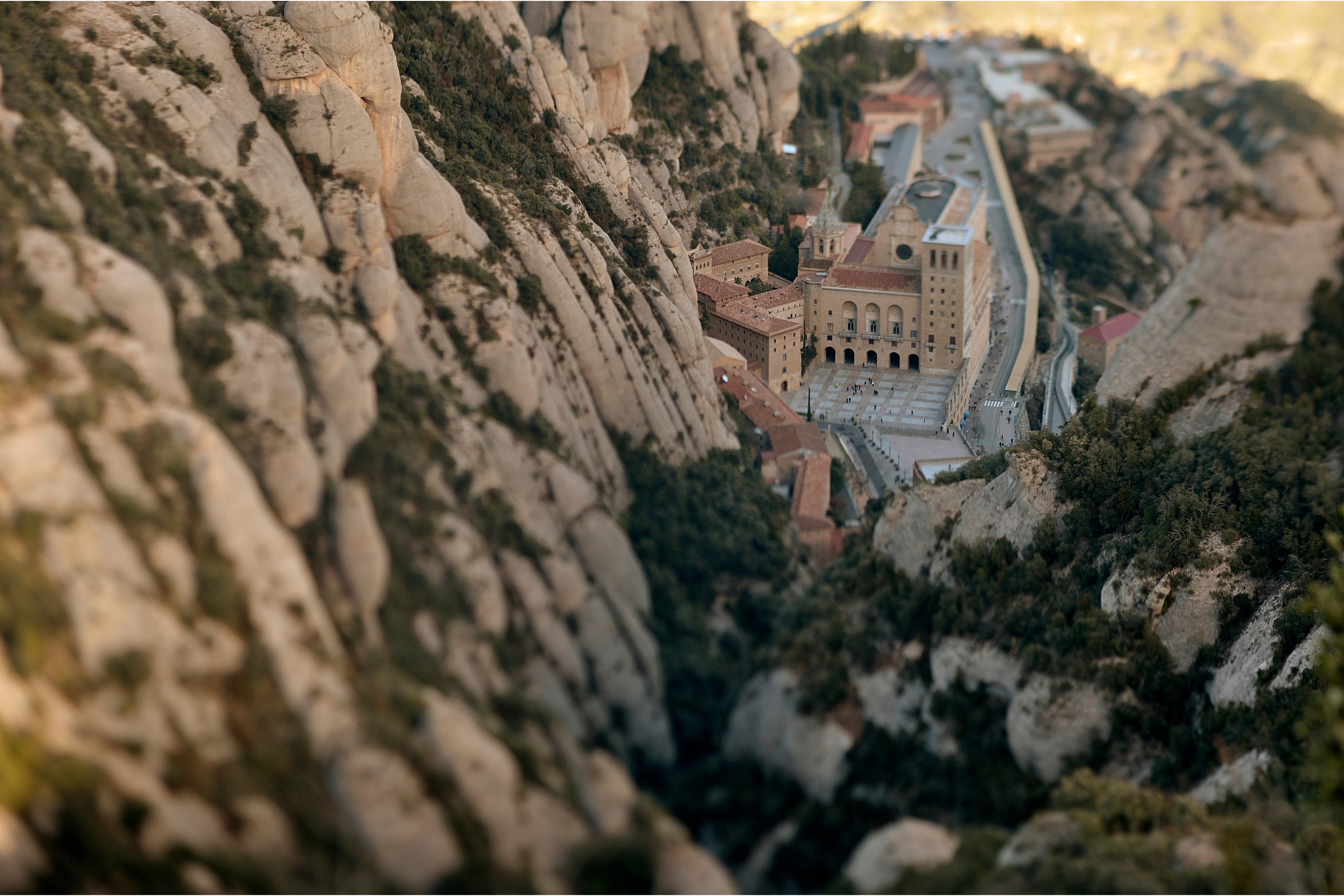 Watch the sunset in Montjuïc and enjoy the live music
Montjuïc is one of the must-see places in Barcelona. And you can also find one of my favorite viewpoints in Barcelona there, so keep reading! 🙂
Montjuïc is Catalan and means "Jewish Mountain", referring to the area of Barcelona where the Jewish community used to live. Nowadays, it is one of Barcelona's most popular hotspots that locals and tourists like to visit. There is so much to do in Montjuïc, but if you want to have a romantic time with your partner I do recommend the following ones: 
Mirador del Alcalde: One of my favorite spots in Barcelona. My partner lives in Barcelona and we both agree that this is Barcelona's most beautiful viewpoint. It is not crowded with people which means that you can enjoy the romantic atmosphere there. By the way, the cable car (teleférico) stops very close. So maybe you can combine both activities? 
Magical Fountain of Montjuïc: Lucky you because the magical fountain in Montjuic was stopped during the pandemic but now its back. On the evening of Thursdays, Fridays, and Saturdays the fountain offers a fantastic sound and light show to its visitors.
Watching the Magical Fountain of Montjuïc is completely free. You can find more information and the exact times here.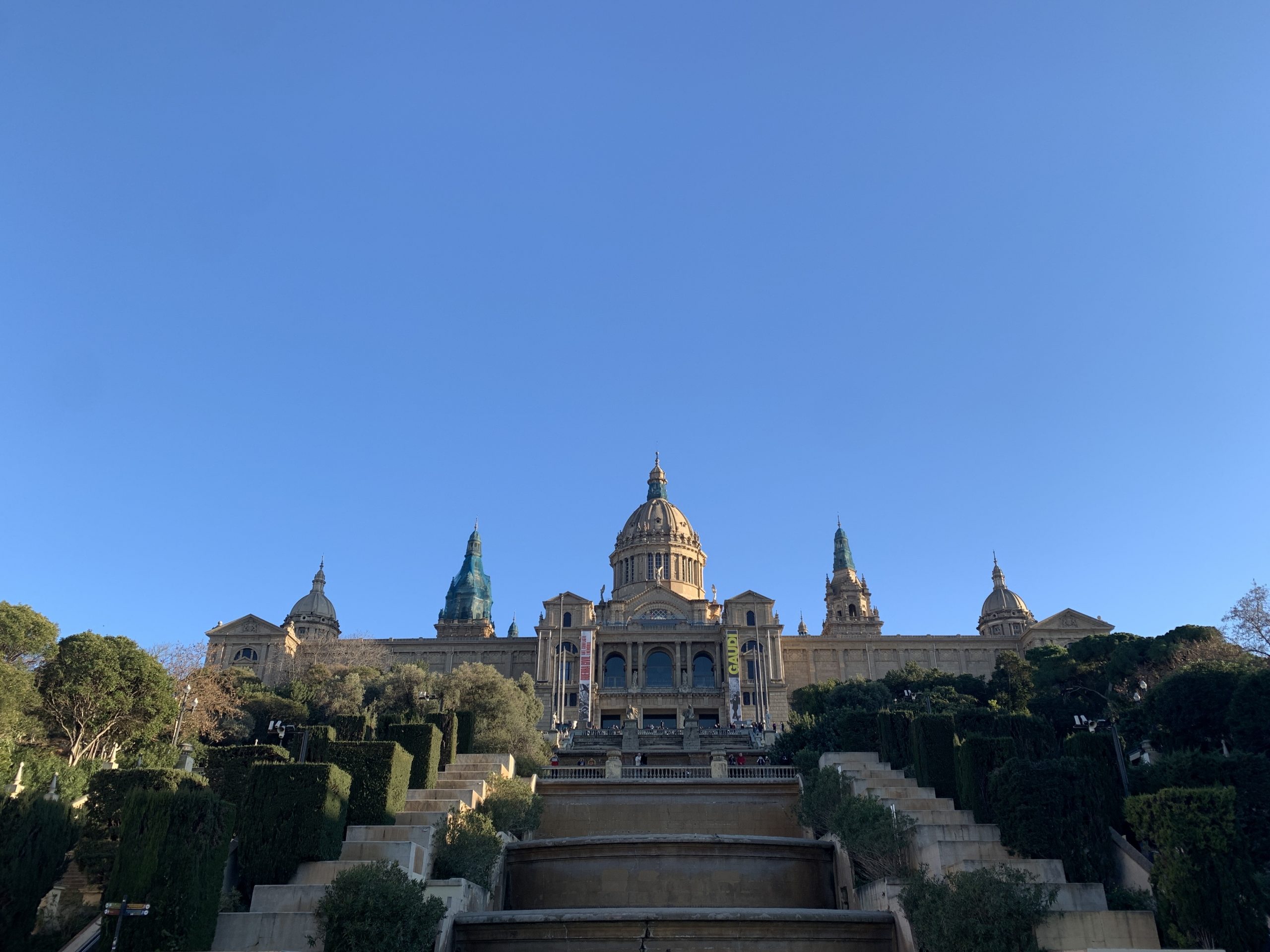 An obvious one: Spend time at the beach
I am not going to lie: I have a love-hate relationship with the beach in Barcelona. When you go there during peak hours during the weekend you will find a million people who had the same plan as you. You have to queue for every restaurant or bar and you just won't have a great time. Nonetheless, Barcelona is a beach city so you have to check out the beach. I recommend going there during the week if you want to have a little privacy and do not want to walk into other people all the time.
Passeig Marítim is gorgeous and a great place for an afternoon walk. You can also stop at one of the beach bars to enjoy a drink together with your loved one.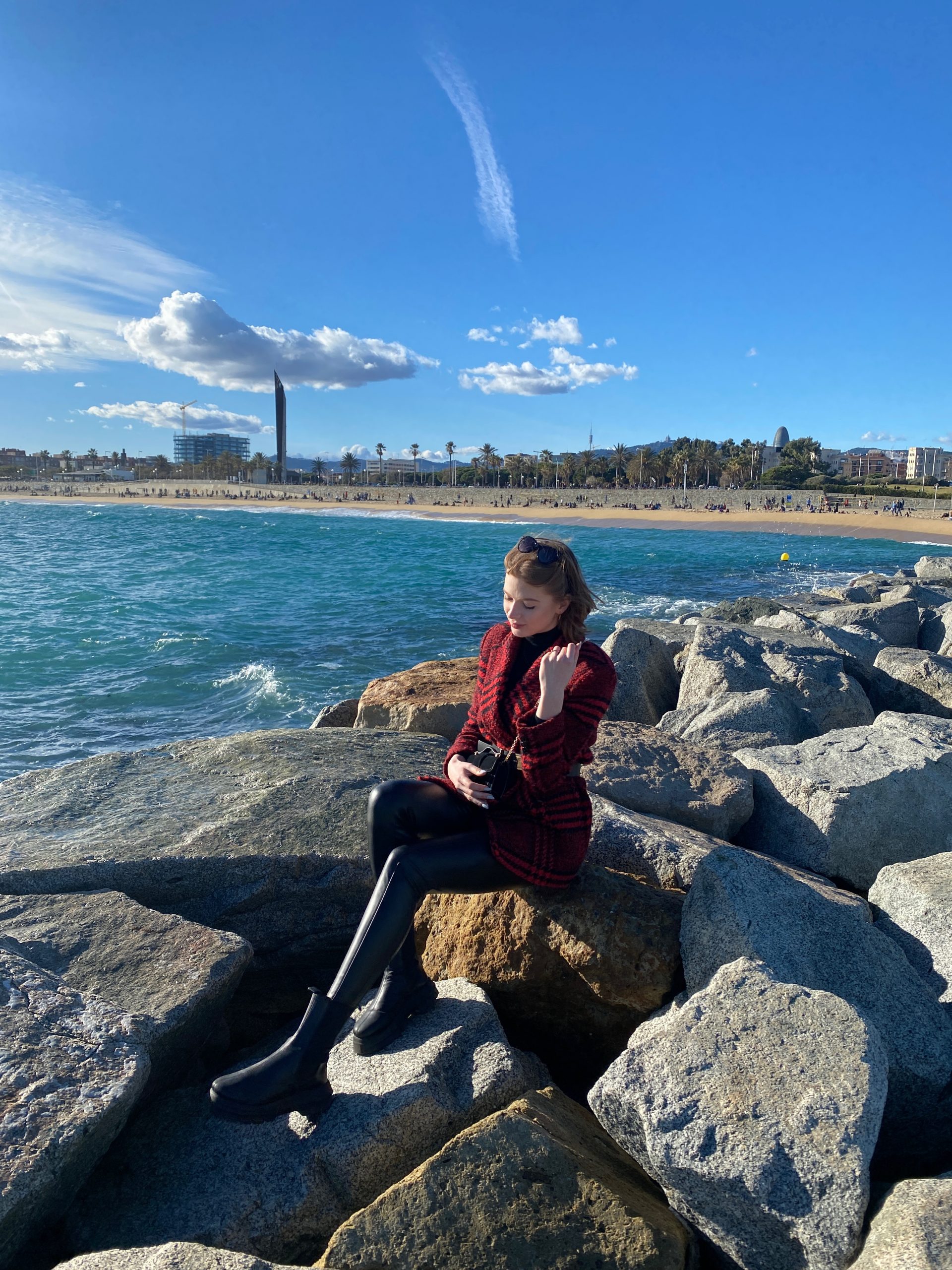 The dream: Go on a romantic boat tour with your partner

Now that we have seen the beach in Barcelona why not take it one step further and go on a boat trip in Barcelona. Here, there are two options I can recommend to you:
Go on a boat trip by the port of Barcelona: There is a tour on GetyourGuide that I want to mention here. What about going on a Catamaran tour during sunset with live music? I really think that a tour like that could be the highlight of your Barcelona trip. Let's be honest! How many times do you have the chance to go on a boat tour in a city that you visit? More information about the boat tour here.
Rent a boat in Sitges: While I am writing this post I have this tour coming up in the following weeks with my boyfriend and I cannot wait to go there. You can rent a little motor boat in Sitges, a small coastal town close to Barcelona, and go on a private boat tour with your boyfriend for a couple of hours. There is no special license necessary. This was my birthday present to him and I am sure this will be an amazing thing to do as a couple!
You can find more information about renting a boat in Sitges here. If you prefer renting a boat in Barcelona, here is the tour I found!

Admire Barcelona's skyline from a rooftop bar
If you love a drink with a view you came to the right blog post and the right city. Barcelona's skyline is gorgeous, we already know that. But now I am going to answer the question about where to have the best views in Barcelona. 
Here, I want to mention two rooftop bars. There are so many more but I feel like these are the ones worth visiting the most. They are not too expensive and the views are just mindblowing: 
Hotel Ayre Rossellón: This one is by far my favorite rooftop bar in Barcelona that gives you the absolute best views of the Sagrada Familia in Barcelona. Just make sure to book your date in advance. Entrance is free but you have to buy drinks/food. You can make your reservation here. 
Hotel Colón: The rooftop terrace from Hotel Colon is right across from the Cathedral in Barcelona. The only thing is that you cannot make a reservation in advance. That is why you may have to wait a little. But the views do make up for it, right? 
If you want to go to the rooftop of Hotel Ayre Rosellón, make sure to make a reservation in advance. Hotel Colón does not accept reservations!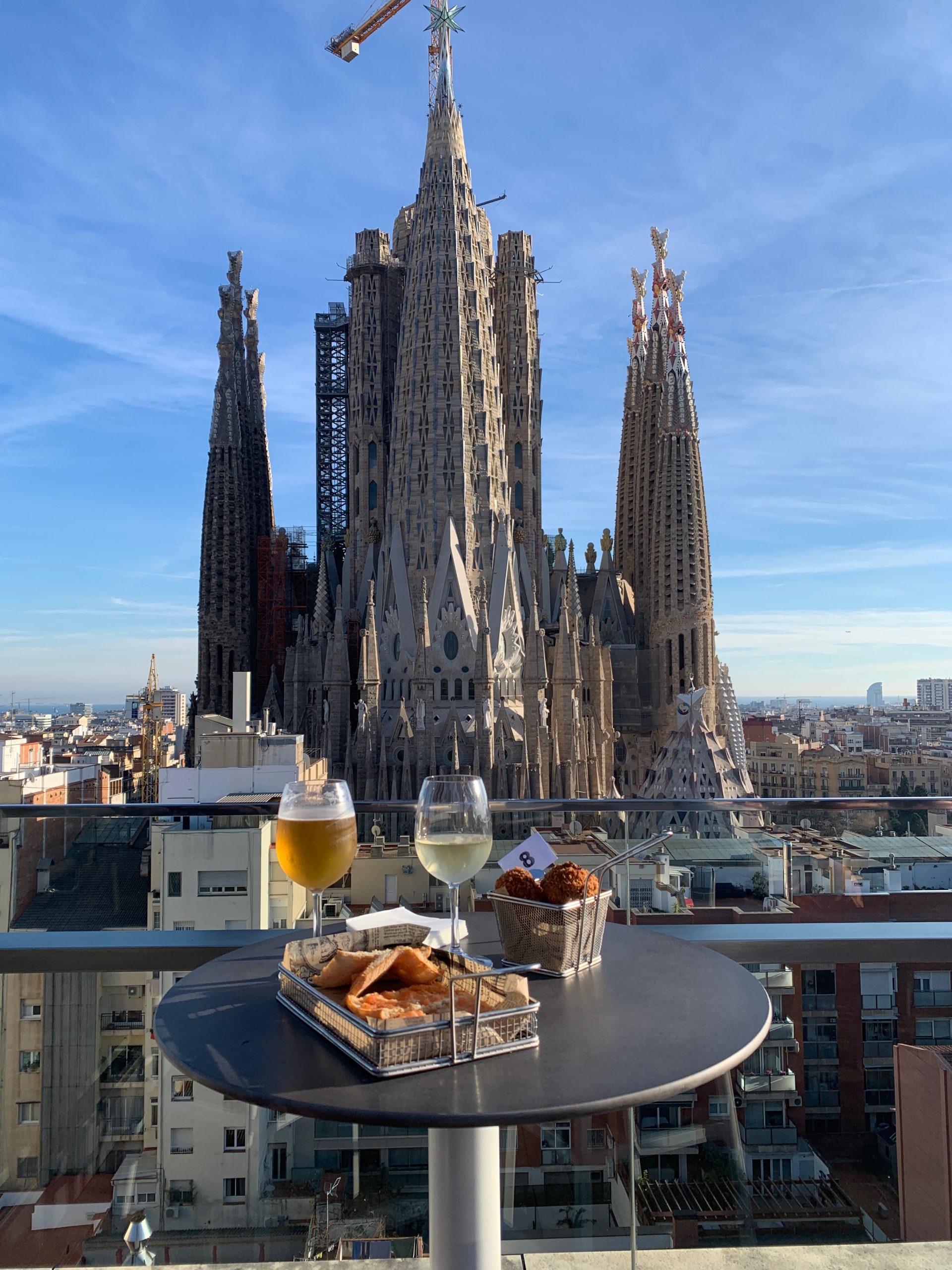 Visit Europe's oldest amusement park in Barcelona
What? Europe's oldest amusement park is located in Barcelona? Yes, that's right! And maybe you have even seen it when you were walking around Barcelona. If you don't know what I am talking about, I am referring to Mount Tibidabo.
Mount Tibidabo is the highest mountain in the Serra de Collserola mountain range surrounding Barcelona. The church at the top of the mountain is called Templo Expiatorio del Sagrado Corazón de Jesús and features a big statue of Jesus. This is the statue that you can see from the city center of Barcelona. The views you have from Mount Tibidabo of Barcelona and its coastline will blow your mind. If you ask me, you can visit Mount Tibidabo just for the views. But if you feel like it, you can also go to the amusement park together and spend your day there. So fun!
By the way, visiting Mount Tibidabo in Barcelona is the perfect one-day trip. I wrote a detailed guide about visiting Tibidabo, which you can find here.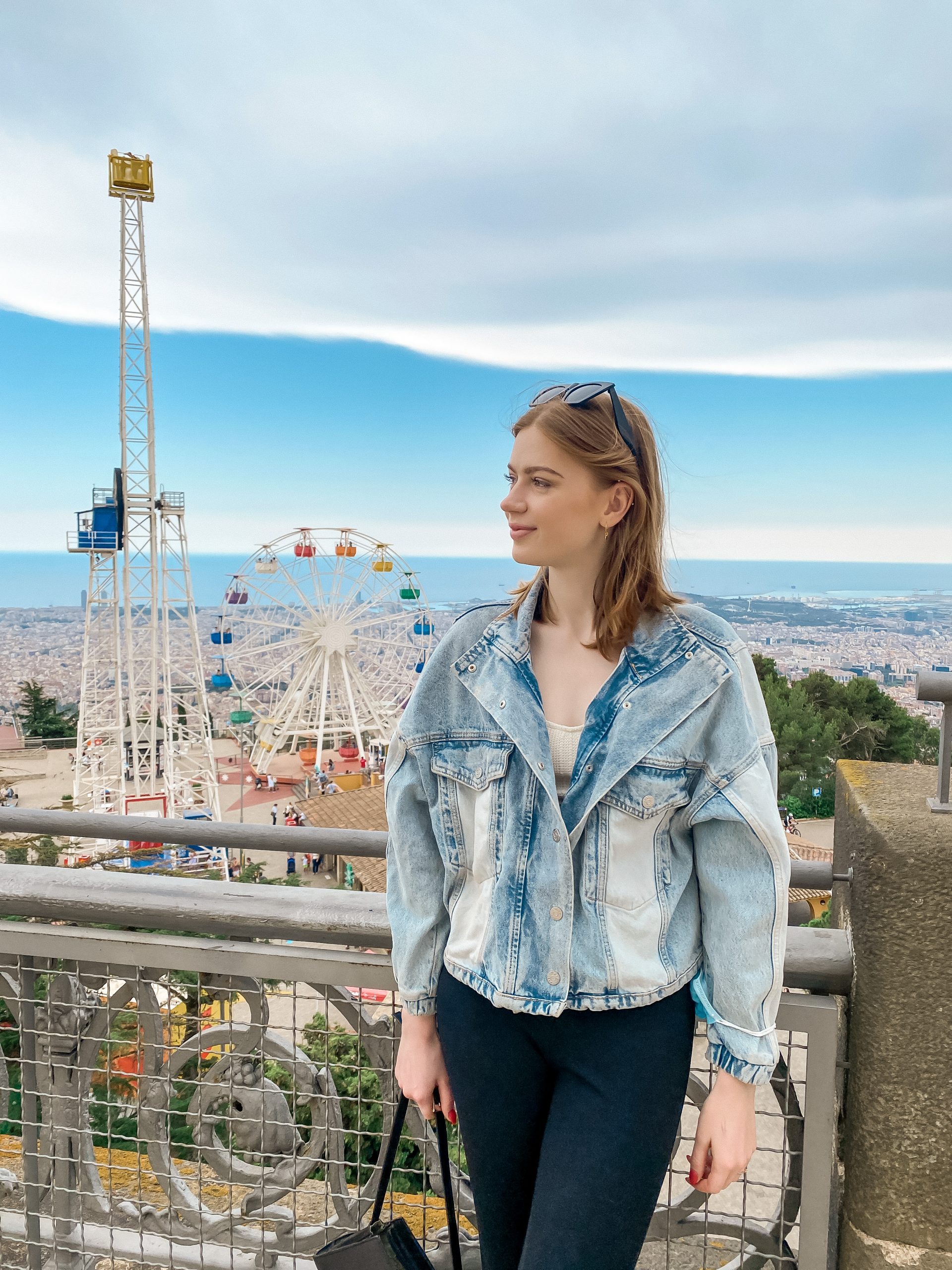 Have a romantic lunch date together
It's about the little things, right? I am sure you came to Barcelona to try the amazing cuisine and have some delicious Spanish food, right?
Many places in Barcelona offer lunch menus "menu del dia" which is a menu that includes a first dish, main dish, dessert, and a drink. You may see many places with lunch menus when walking around the city. But here I want to show you my favorite restaurants:
Somodó: A great fine-dining restaurant that perfect the Catalan-Japanese fusion. My favorite restaurant in all Barcelona. My boyfriend and I go there regularly and are mindblown every time we go.
El Jardi: An amazing restaurant in a little garden with a romantic atmosphere
Ugot Bruncherie: Unlike every other brunch place, Ugot has a very unique brunch menu. And the interior is gorgous!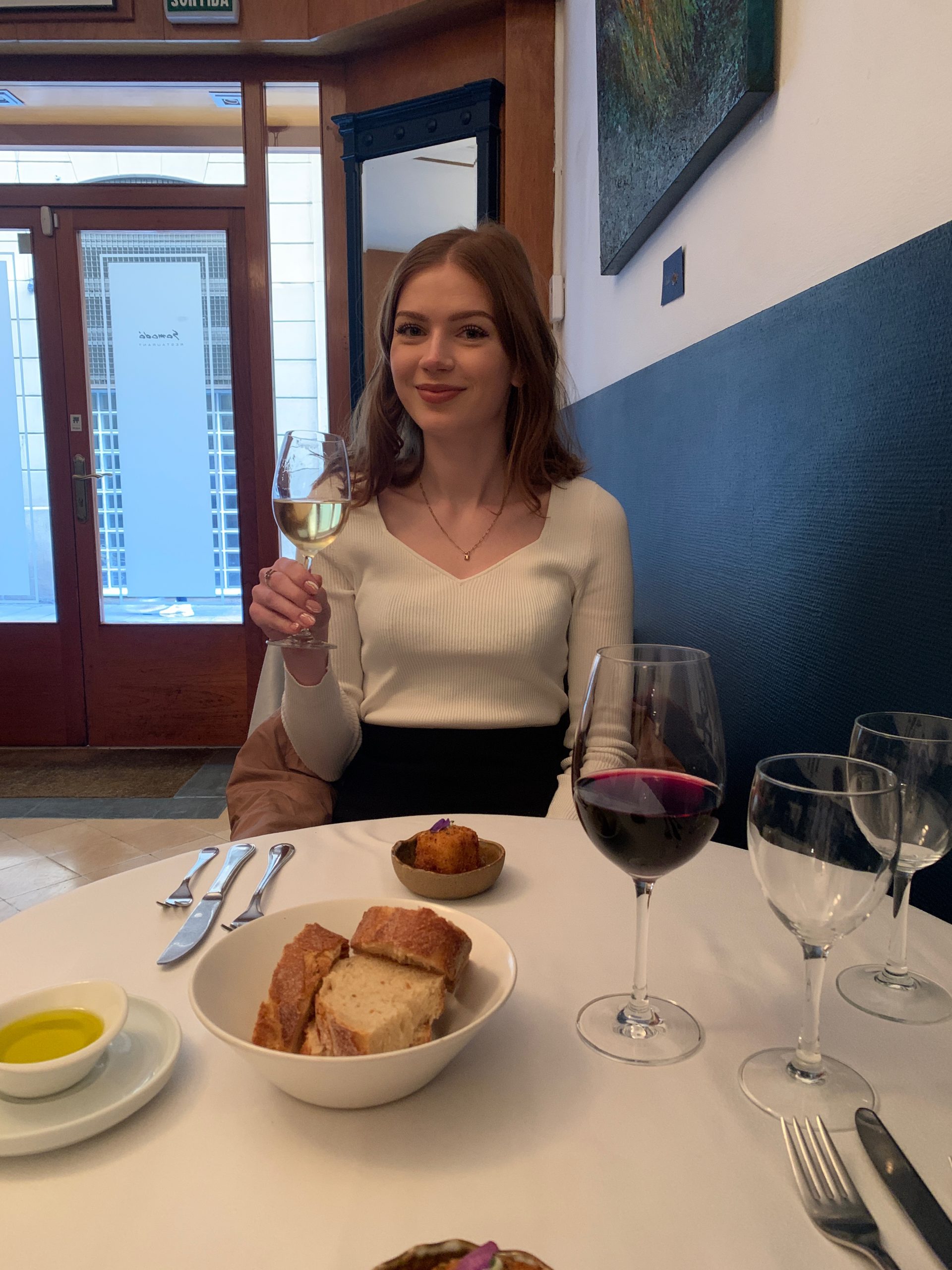 Get lost together in the Gothic quarter!
Barcelona's gothic quarter is full of history, legends, and myths. The architecture is exceptionally beautiful and you feel like you were beamed back in time. The gothic quarter is the center of Barcelona's old town. If you are looking for it on the map, let me help you: It is located between Via Laietana and La Rambla and from there stretches right to the port. 
One thing that you have to do in the gothic quarter is checking out the bar Els Quatre Gats. This bar is famous for being THE place where famous artists in Barcelona would hang out, like Pablo Picasso. Another thing that I recommend is going to Plaça Sant Jaume, a beautiful plaza full of coffee shops. That's also where you can find Barcelona's tourist information center. Then, of course, you have to look at the cathedral and see the remains of the Roman and medieval walls. This area of Barcelona is so beautiful. You will have so much fun walking through the narrow streets and enjoying your time with your partner.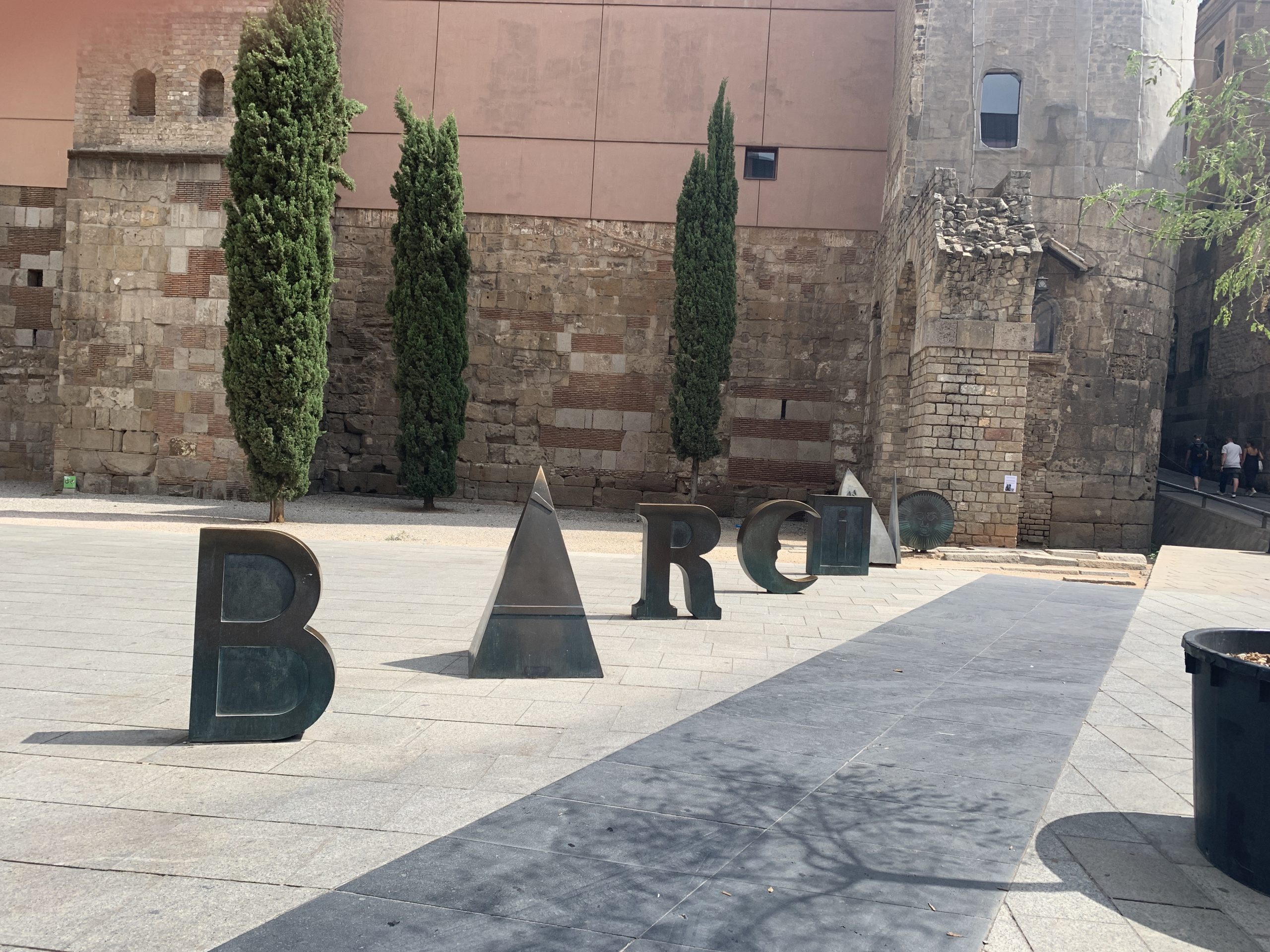 Make it through the maze in Barcelona's most romantic park
I am so excited to show you my absolute favorite park in Barcelona. A very special spot in Barcelona and a great place to visit as a couple: Parc del Laberint d'Horta. It's Barcelona's oldest garden with a history that goes back to the 18th century.
My boyfriend and I had such an amazing time when we went there. This garden has both elements of a neoclassical garden from the 18th century and a romantic garden from the 19th century. There are several pavilions you can visit, beautiful statues you can admire, canals and a waterfall. 
And of course, the highlight of the garden: A beautiful labyrinth and the challenge to find your way through it. We had so much fun finding the way through the maze. It is not as easy as you may think!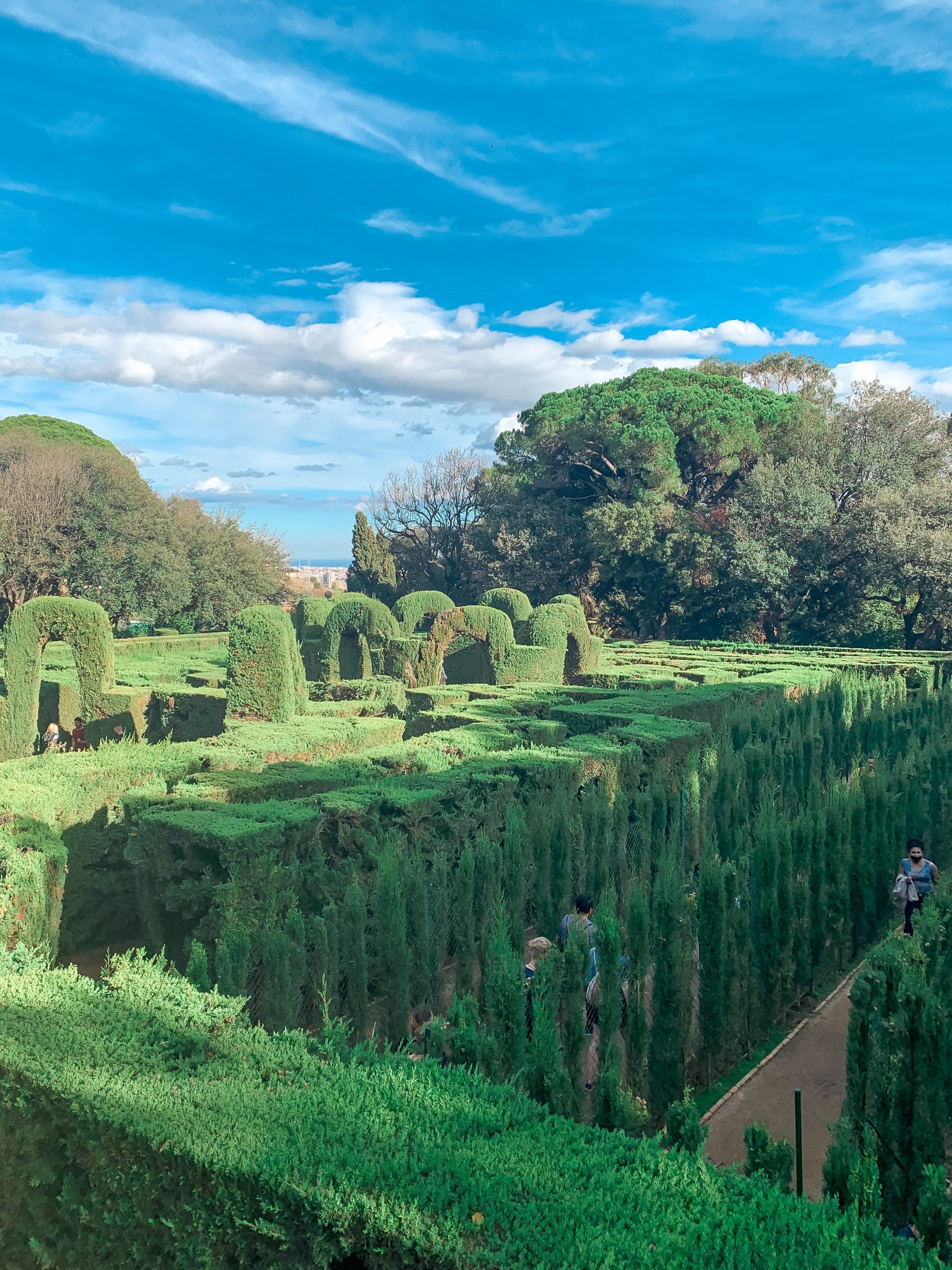 Enjoy a nice evening with tapas at El Nacional

This is one of the places I absolutely recommend visiting in the evening: El Nacional, Barcelona's famous food hall. To me, it seems like the perfect place to enjoy a glass of wine with a couple of Spanish tapas with your partner. What you can find there is a big open area with several restaurants that mainly serve Mediterranean dishes and tapas. 
When I went to El Nacional with my boyfriend in December the whole market was decorated with Christmas lights and looked absolutely magical. We spend the evening ordering drinks and trying out different pintxos. And we absolutely loved it!