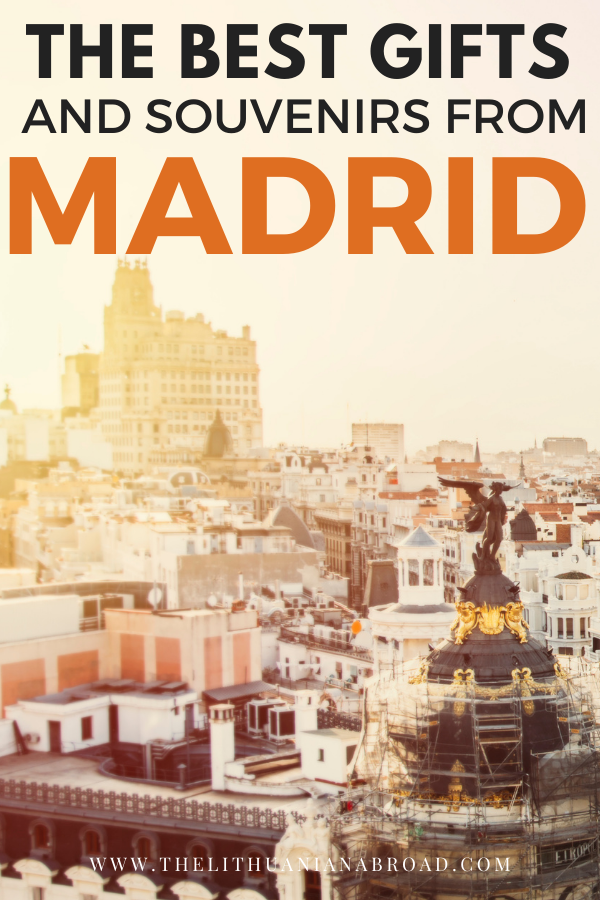 If you love looking for souvenirs for your friends and family just as much as I do, then this blog post is for you! I have been living in Madrid for more than five years. So believe me, I know where to find the most original souvenirs from Madrid. Because every time I go back home I am wondering the same thing as you right now: What could I impress my parents with? What could my friends appreciate that I bring them? What cute little gift could I bring my boyfriend? Don't worry! This post includes the best gifts and souvenirs from Madrid, from postcards to olive oil and football merch. It does not matter if you are looking for something cute for your partner or for something useful for your parents.
I also included my favorite souvenir shops so you can find them. Looking for souvenirs could not be easier!
---
Affiliate links may be sprinkled throughout the free content of this blog post. If you purchase from one of the links I may receive a small commission while the price for you stays the same. This helps me cover the costs of The Lithuanian Abroad. Gracias!
Other blog posts about Madrid you have to check out:
Madrid bucket list with 37 activities you have to do during your stay: This post includes 37 fun activities you can do in Madrid. That way you will never run out of ideas about what you can do in Madrid. It includes all kinds of activities from local markets, to parks, mind-blowing museums, and more!
Let's do a self-guided walking tour of Madrid: This post includes an itinerary for an amazing self-guided walking tour of Madrid. It comes with an interactive map you can download and display on your phone. I made sure to include some amazing food spots as well. Check it out 🙂
A day in Toledo, the best one-day trip destination from Madrid: Toledo is a beautiful town close to Madrid that you absolutely should visit if you are already in Madrid. This guide includes everything you need to know about visiting Toledo. I really hope you get to go there!
25 museums in Madrid you can visit for free: This guide includes a complete list of all museums in Madrid you can visit for free. And I mention the exact times the museums do not charge an entrance fee. Psst! The royal palace is on this list as well.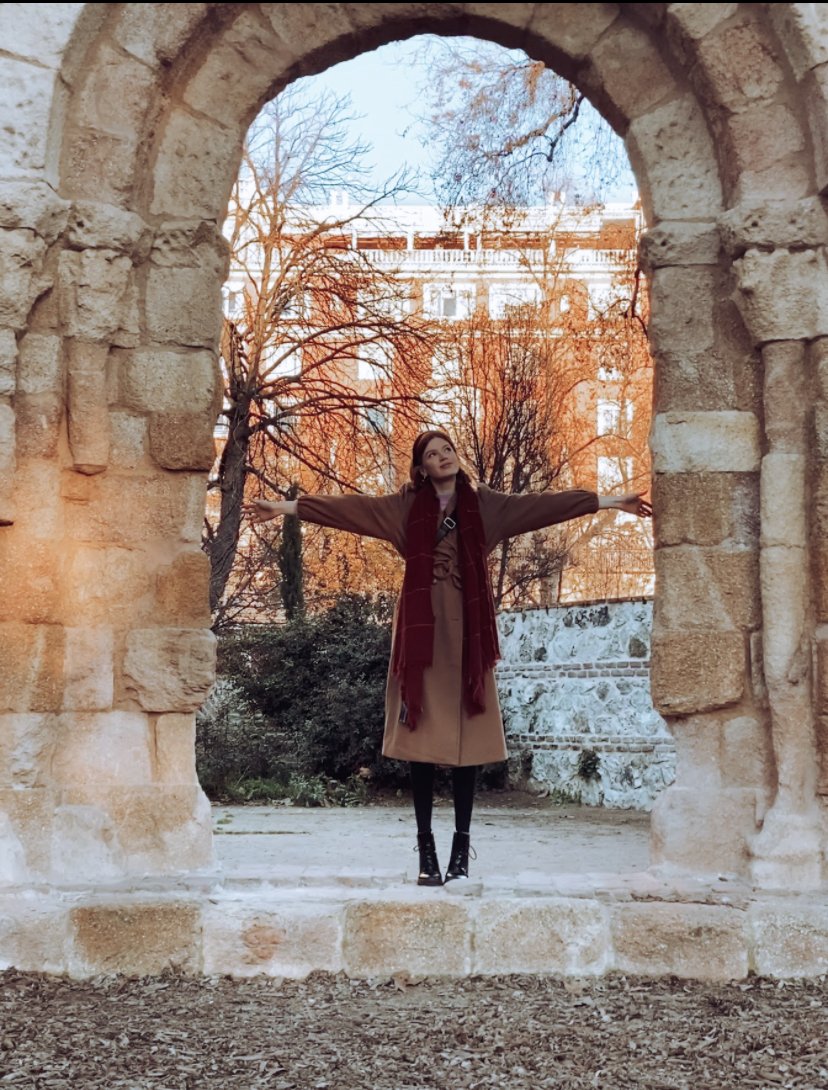 Have you done a free walking tour in Madrid?
I promise, doing a free walking tour in Madrid will be one of the highlights of your city trip. Free walking tours are the best way to see the most important parts of a city in a short time. The local guides really do an amazing job telling you about Madrid's history and showing you the highlights of the city. And, of course, you get to ask them everything that you want to know about Madrid!
How do free walking tours work? Free walking tours do not come at a fixed price, which is why they are free. But, at the end of the tour, you have the chance to give your guide a tip. How much you want to give them is really up to you. You can decide depending on what fits your budget and how much you actually liked the walking tour. I have done a lot of walking tours in Europe and South America. But the walking tour in Madrid was definitely one of my favorites. And many of my friends agree that these walking tours are great!
Book your free walking tour in Madrid here.
Let's jump to it: What are great gifts and souvenirs from Madrid for your loved ones?
Surprise your loved ones with Spanish Turrón
Turrón is one of these things that I always bring back for my family. It is a kind of nougat from the southwest of Spain that contains sugar (of course!), egg white, honey, and nuts. Typically, turrón comes in a rectangular shape or in a flat round form. There are soft and hard turrones, but when it comes to souvenirs, I do prefer the hard ones, simply because they do not break during your trip. Not only is it affordable, it usually does not break in your suitcase and it's not liquid. Which basically makes it a perfect gift. And honestly, who doesn't love a sweet souvenir from another country? 
Here, I have to mention that turrón is not exactly from Madrid. This sweet dessert came to Spain thanks to the Moors and has been produced in Spain since the 16th century. Turrón is usually from the autonomous region of Valencia, Catalonia or In Spain, it is a typical dessert during Christmas. 
And you can find amazing turrón in Madrid as well. In December you can find it in any supermarket. But I will leave you the perfect shop here where you can buy turrón in Madrid: Torrons Vicens. They sell amazing turrón from Catalonia and you can find several shops in Madrid.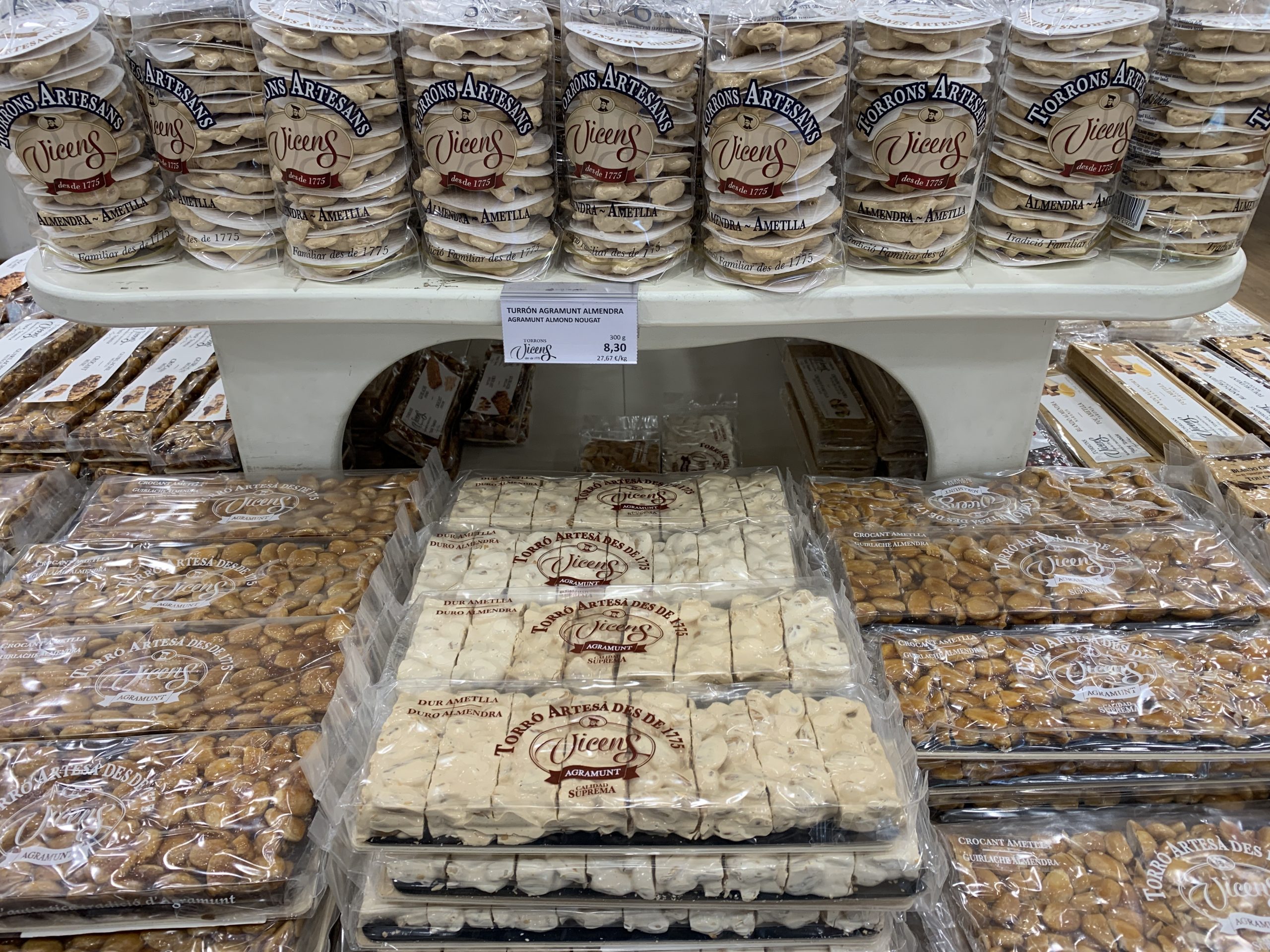 If you don't have time or the space in your suitcase:
You can order turrones on Amazon as well! Vicens has a variety of turrones on Amazon that you can simply send you to your home or hotel. Check out the following ones:
Classic Almond Turrón (I buy these for my family whenever I visit them and they love it! The package is gorgeous as well and makes the perfect gift)
Unique: Coasters with the design of Madrid's city map
Some years ago, I gifted my mom coasters with a similar map design of Madrid. She really liked them and still uses them (Hopefully not only when I happen to visit). I still think it's a great gift because other people can actually use them. It won't just end up in a box somewhere!
The ones I found here are made out of wood. And the quality looks great as well.
Alpargatas, the perfect summer shoe!
Alpargatas, also called Espadrilles, are the perfect summer shoe! And we can find the right model for everyone: men, women, children, grandmas, and grandpas. Really everyone! And the best thing is that we can find several family businesses in Madrid that are completely dedicated to making the perfect Alpargatas. Some of these shops are so famous, that I have seen people queuing in front of them for a loooong time!
One of the greatest places to find Alpargatas is "Antigua Casa Crespo" in Malasaña. The prices start at 8.50€ which I think is pretty fair!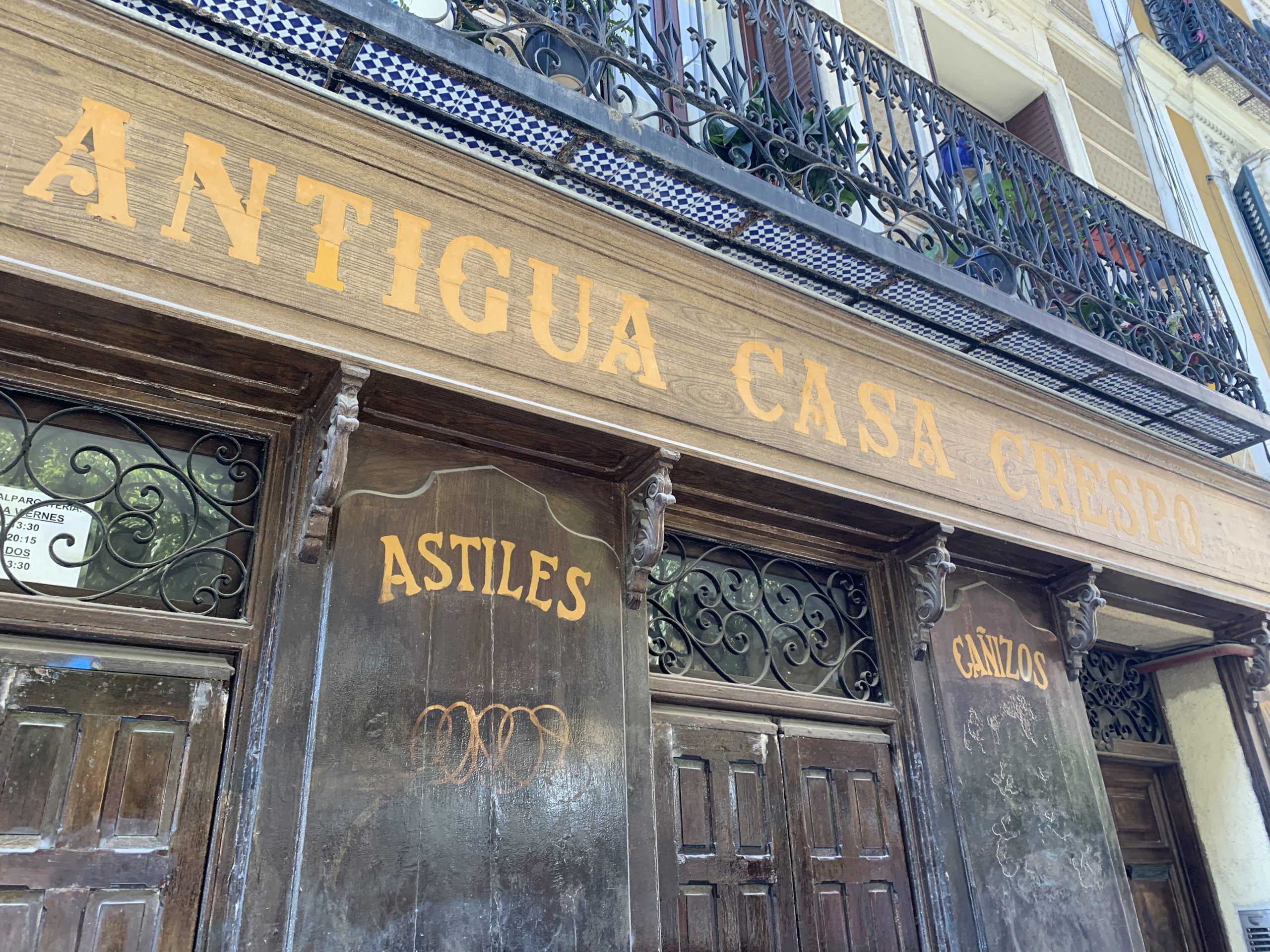 Find an original souvenir at one of the markets in Madrid
If you are looking for an original souvenir from Madrid you need to go to Madrid's markets. There you will be able to find unique gifts for your loved ones back home. And we can be sure that no one else will have a gift like that. Here, I want to list the best markets in Madrid if you want to find gifts for your friend and family:
Mercado de Motores
Mercado de Motores is one of my favorite markets in Madrid and if you have the chance you should definitely check it out! It is located in an old train museum and houses many stands of food, fashion, accessories, and other local businesses. Apart from that, you can also buy secondhand clothing and many vintage pieces. 
This is THE place where you can find local gifts from Madrid. I have bought honey there, membrillo (Spanish kind of marmalade) and even old silver jewelry. The last time I was there I even saw vintage maps of Madrid. The perfect gift idea right here!
The Mercado de Motores takes place every second weekend of the month.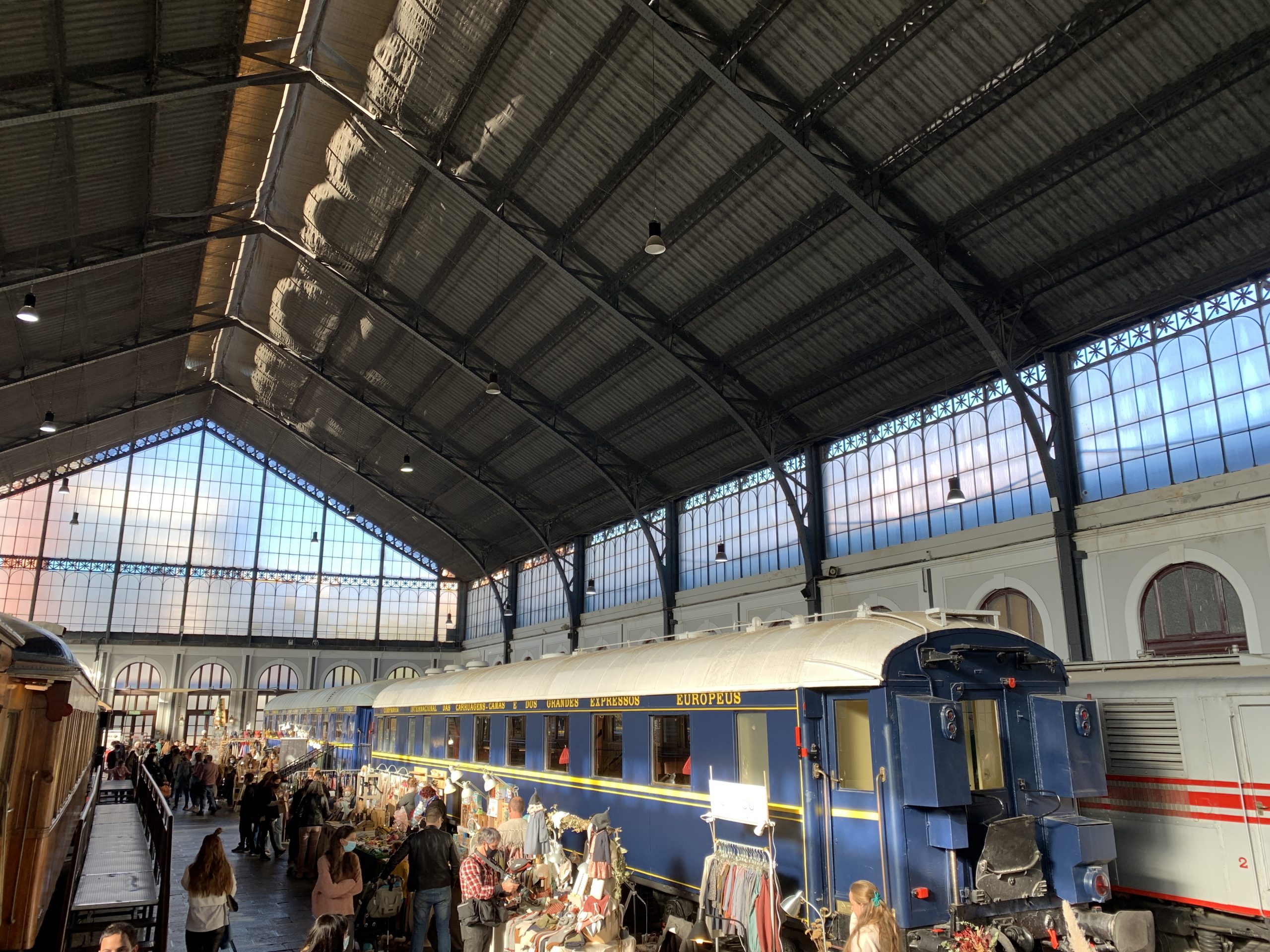 El Rastro
Of course, you cannot leave Madrid without going to the Rastro first. The Rastro is Madrid's most popular flea market that opens during the weekends and public holidays. 
Honestly, you should better ask what you CAN'T find there: There are countless stands full of books, old furniture, second-hand clothing, old gadgets and furniture, decoration, accessories, and jewelry… You can find there pretty much everything!

Where is the Rastro? It's located at  Plaza de Cascorro and Ribera de Curtidores between Calle Embajadores and Ronda de Toledo
Mercado de San Miguel
Right next to Plaza Mayor we can find Madrid's most famous food market: Mercado de San Miguel. An amazing place to try different Spanish tapas and enjoy a nice glass of wine. If you are looking for a local wine from Madrid you will find great ones there!
To be fair, this market is one of the pricier destinations in Madrid. But it's a great place if you are looking for something special or a beautiful gift set. Or maybe you can just visit it for inspiration?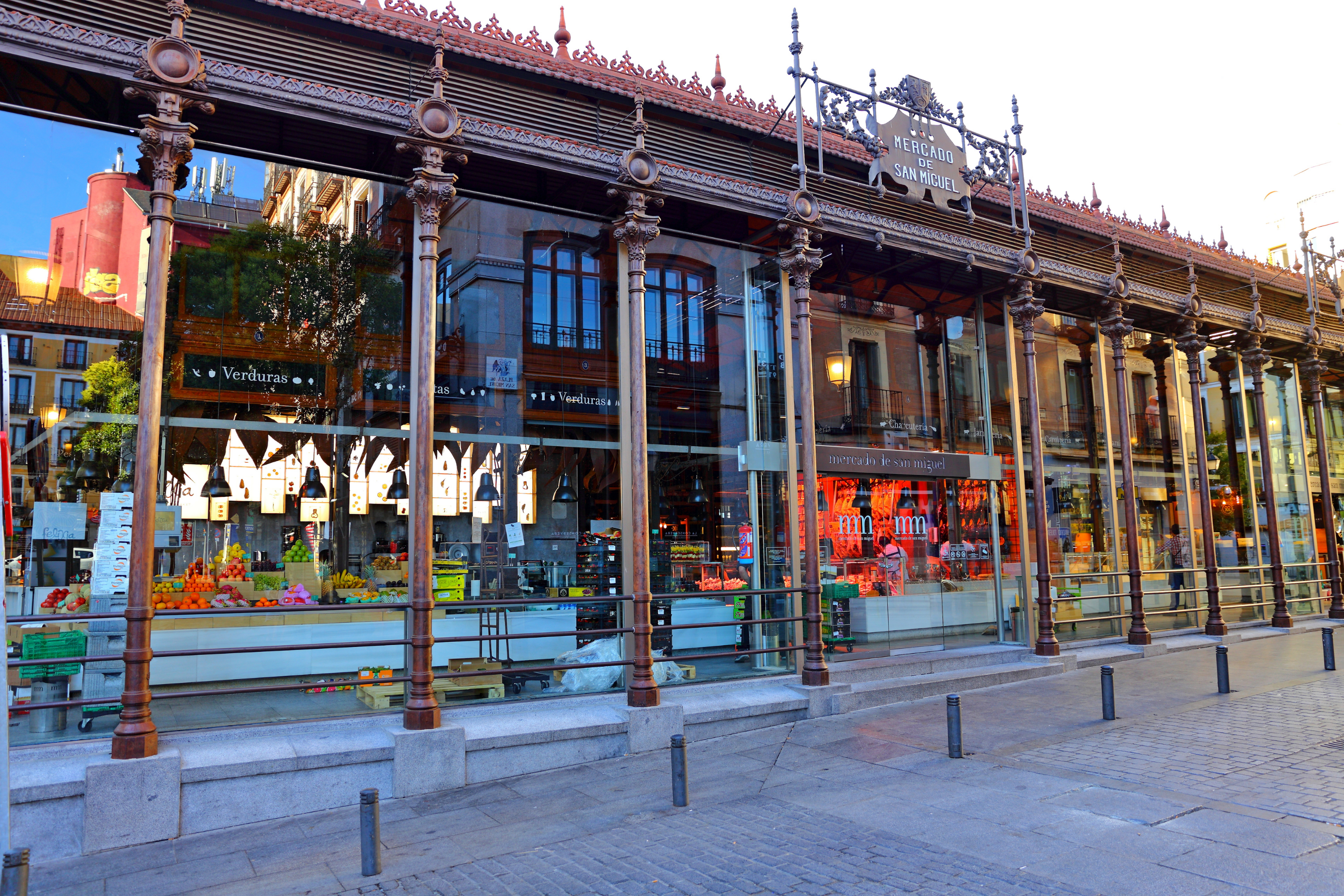 Find a gift one of the beautiful jewelry shops in Madrid:
There are so many beautiful jewelry places in Madrid! They are usually a little bit hidden in the small streets of Madrid so it might not always be easy to find them. But here are my favorite jewelry shops in Madrid. And I made sure to include something for all budgets: 
Alvent Joyas (€)
A small jewelry shop in the neighborhood of Malasaña that mostly sells pieces made out of silver
Dime que me quieres (€€)
This little jewelry shop in Malasaña sells gorgeous jewelry with a vintage flair. 
Chulucanas (€€-€€€)
This gorgeous shop in the area of Salamanca sells original jewelry made out of gold and silver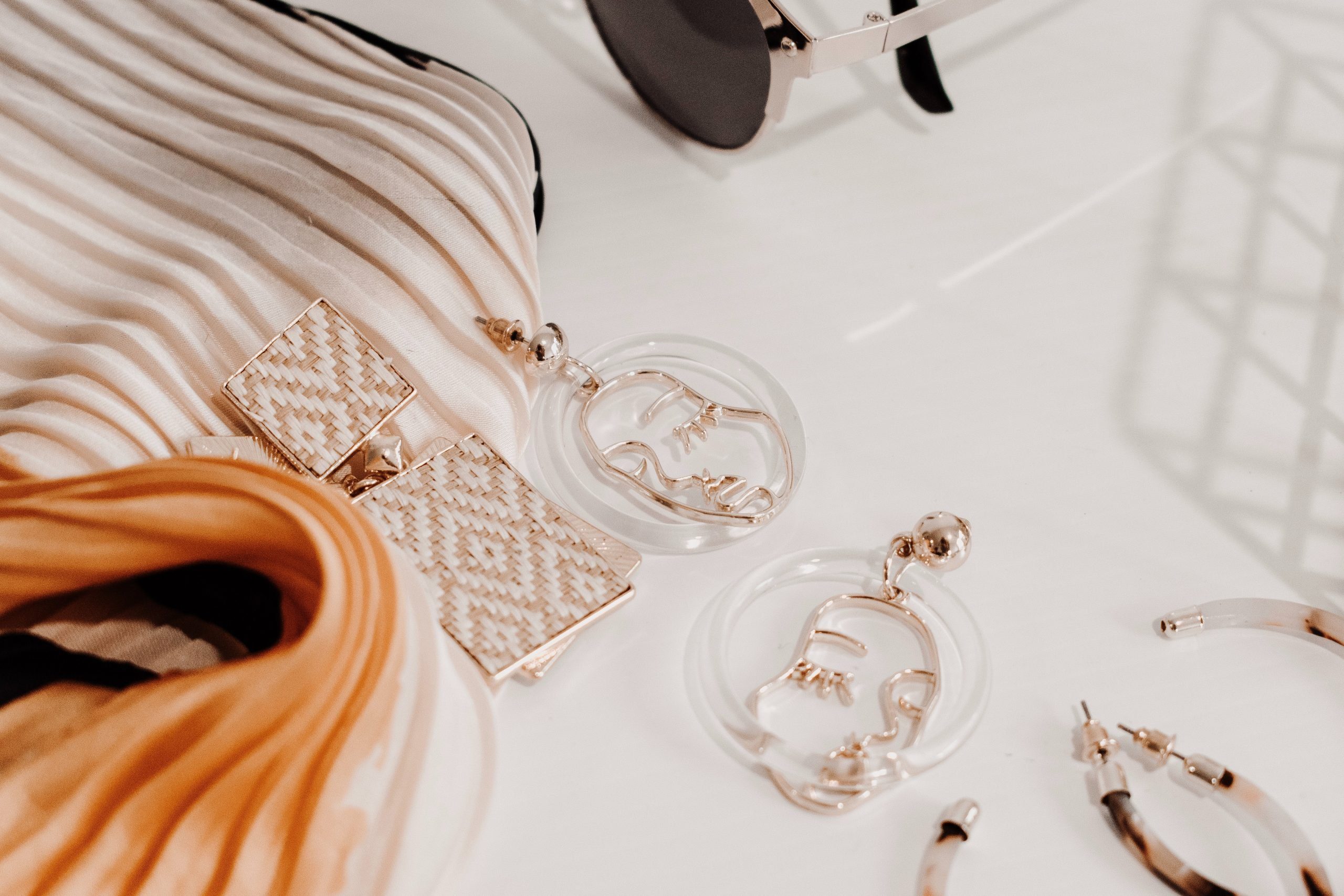 Take some Spanish olive oil home and surprise your family!
Yes Yes Yes! Another amazing idea for a souvenir from Madrid is olive oil. Spanish olive oil is known to be absolutely amazing. And honestly, it tastes so much better than any other olive oil in Germany. But that's just my humble opinion.
The good thing is that we can find olive oil pretty much in any Spanish supermarket. If you want to get a bottle that is a little bit fancier I suggest you go to the closest Corte Inglés supermarket. They will have a section of olive oil that is a bit greater priced but will make the perfect gift for your loved ones back home!
Make sure you have the option to check in your bag when you go back to your country. Remember you cannot take liquids in a suitcase that you take on the airplane.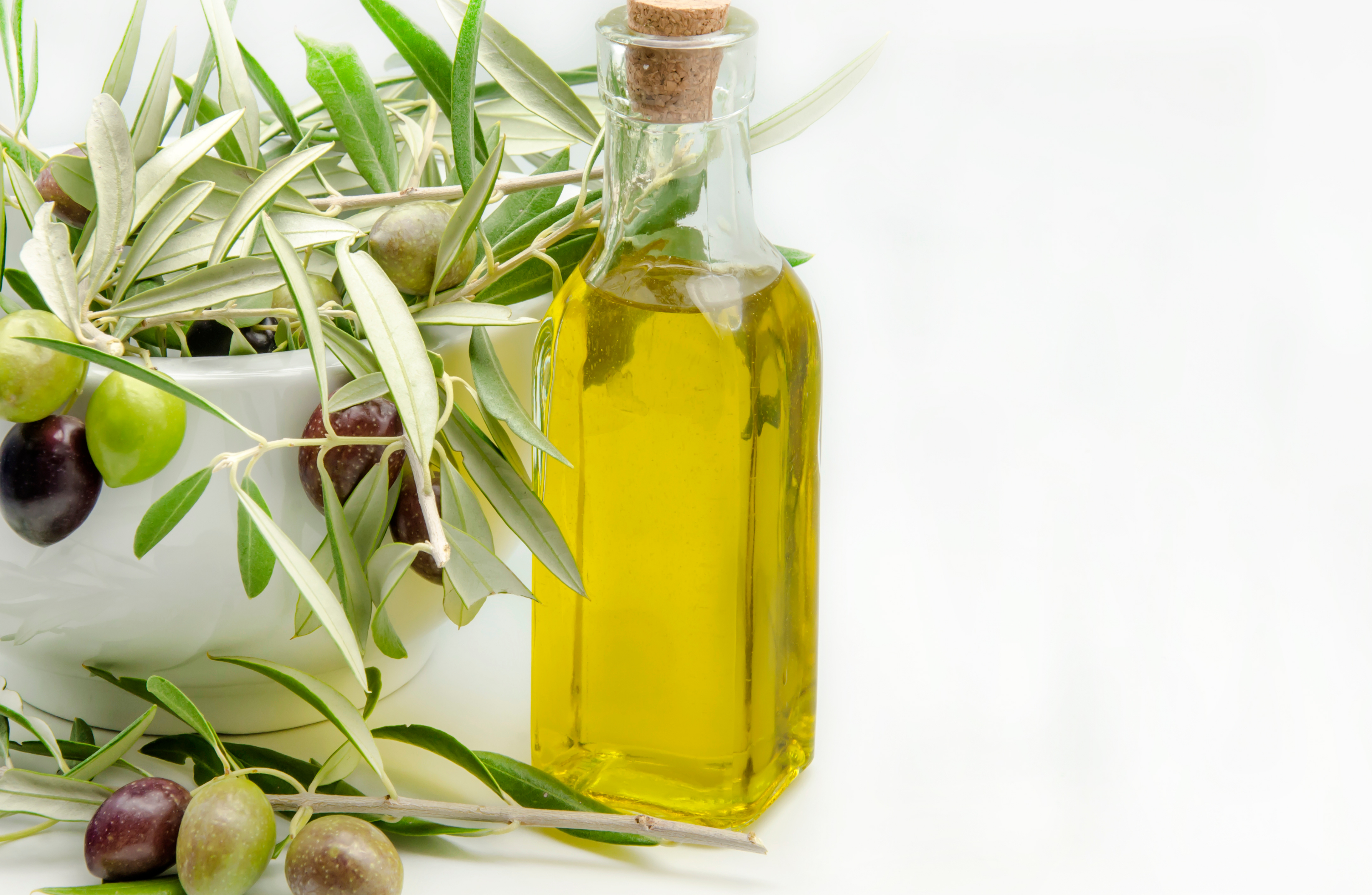 Where to find beautiful ceramics in Madrid for a creative gift
Ceramics are another amazing gift idea for your friends and family! From bowls to beautiful coffee mugs, vases to decorative plates for your jewelry. And it's not just a gift you give to someone and then they forget about it: They are actually very useful and will look very cute in your house.
There are two beautiful places I want to show you where you can buy ceramics in Madrid: Arte Hoy and Hijo de Epigmenio.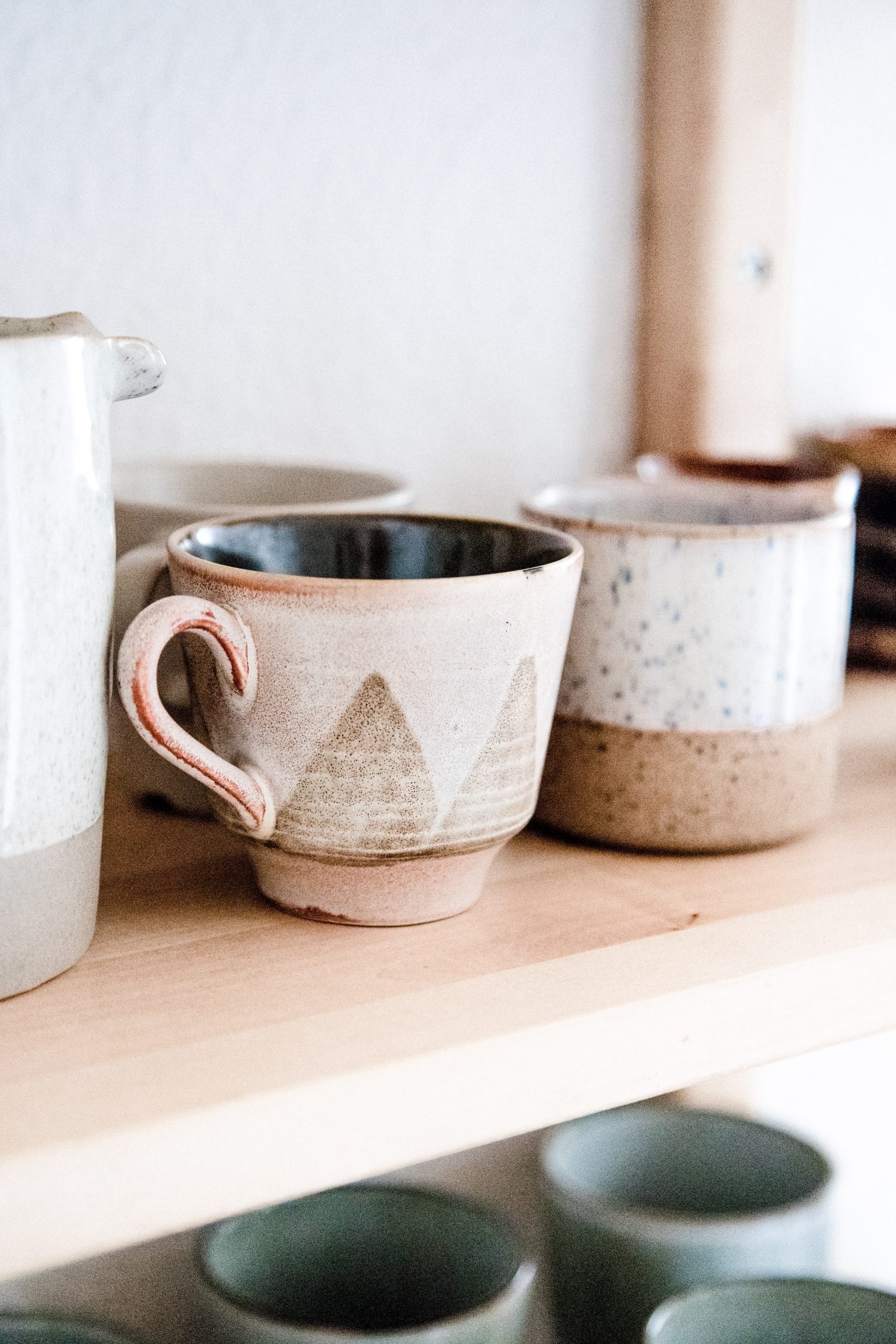 Other creative shops where you can find postcards, original gifts & fashion
Madrid is full of original shops where you can find beautiful gift ideas for your family and friends. Especially in the neighborhoods of Malasaña and Las Letras are so many unique shops. I could spend my whole day walking around there and looking at the countless boutiques and shops full of art. There, you will be able to find beautiful postcards from Madrid or other original ideas. Here are my favorite four shops you need to check out:
Nest in Malasaña
"Nest" is a beautiful shop right in the heart of Malasaña. This is your destination if you are looking for original postcards from Madrid, jewelry or maybe even an artsy map of Madrid?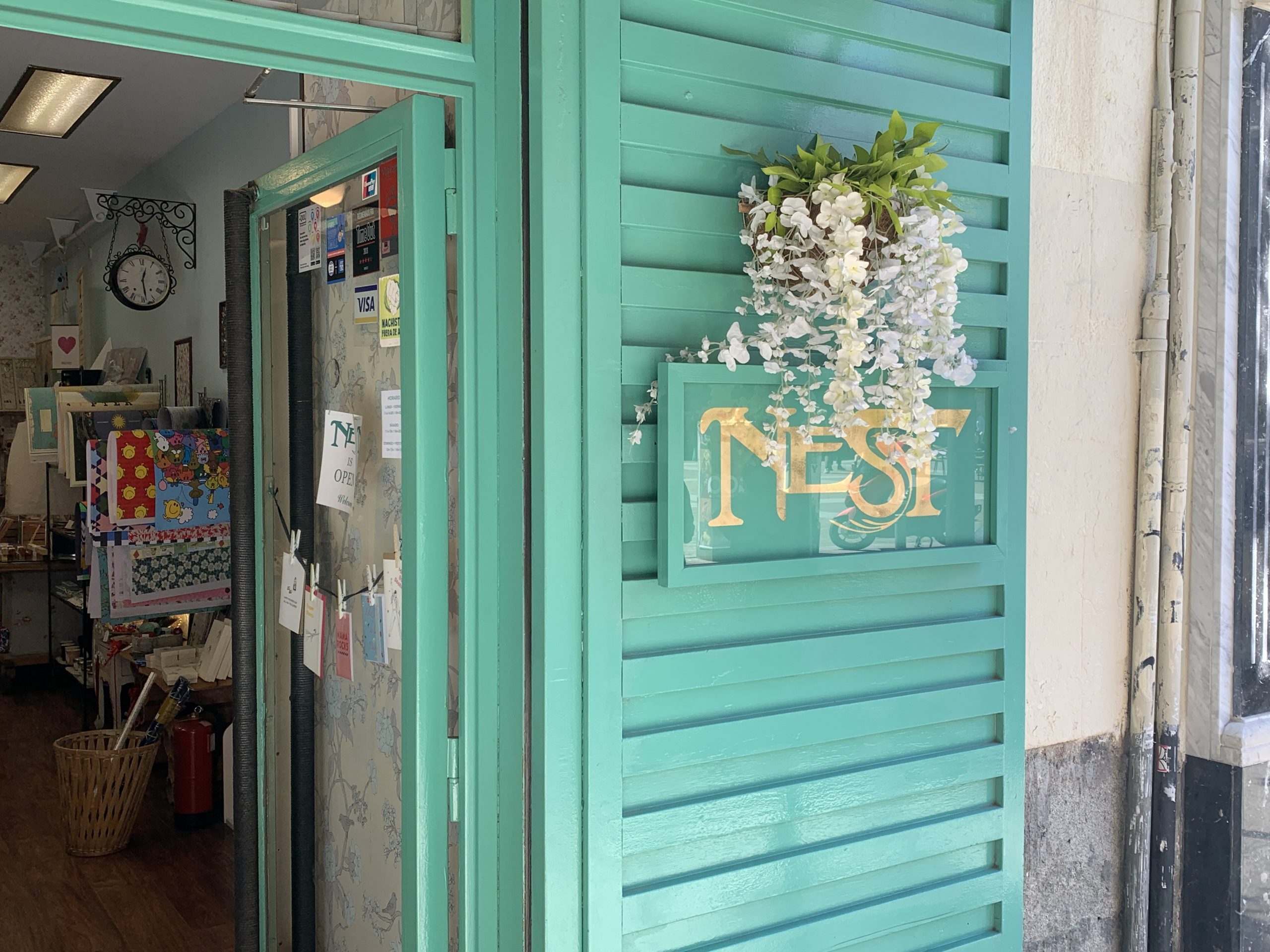 Amor de Barrio
"Amor de Barrio" is an amazing shop in Malasaña. There are so many original gifts from Madrid: Postcards, Stickers, Totebags, Shirts and more. And not only from Madrid, but especially from the neighborhood of Malasaña.
Integral 
"Integral" is a small hidden shop in the neighborhood of Las Letras. It offers records, creative clothes, artsy tote bags and other cool pieces and accessories. And who doesn't like original tote bags?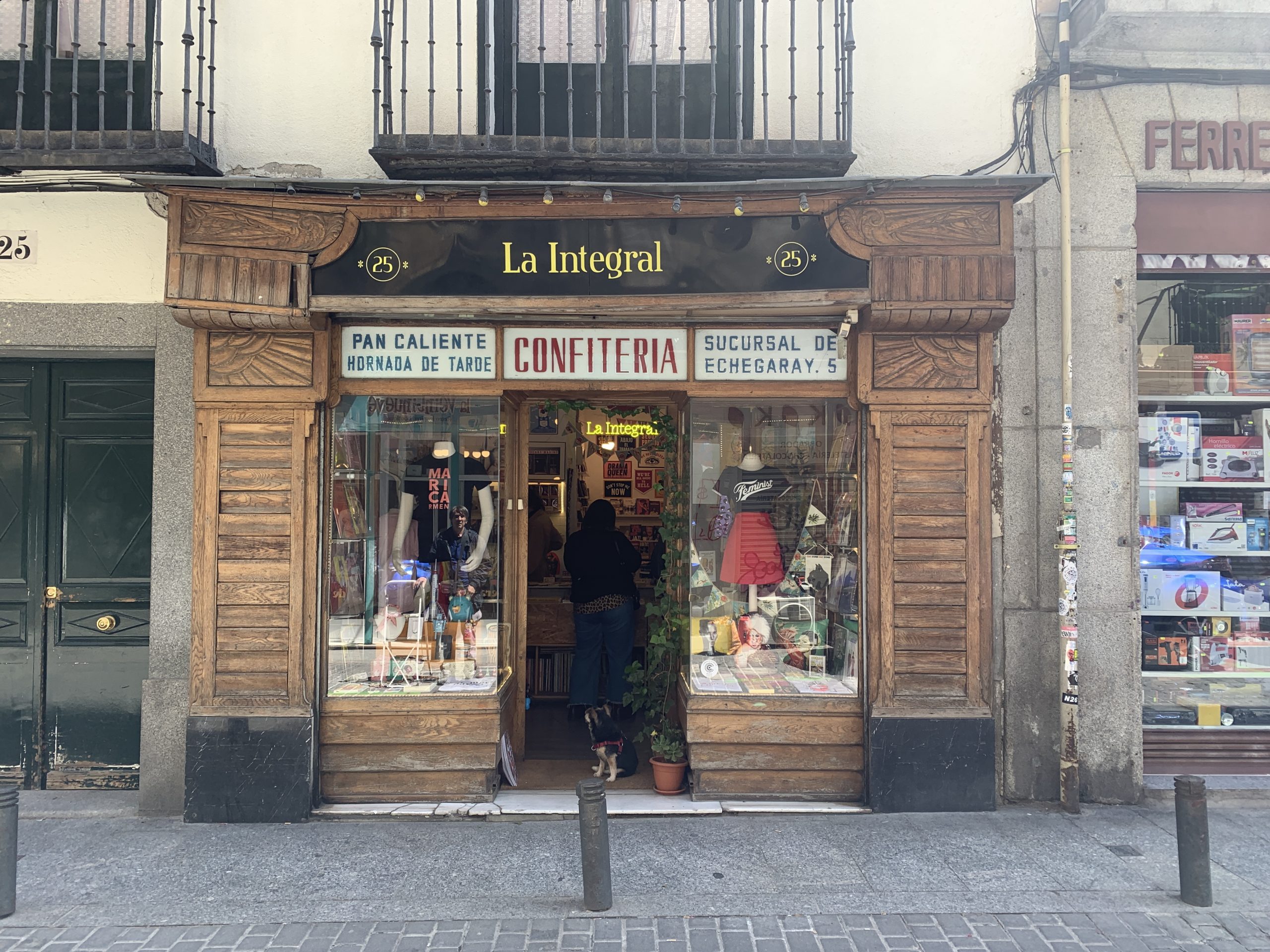 Get your family or friends art from Madrid: 
Let's get something for your artsy friends! These types of gifts are definitely one of my favorites: From small paintings to large wall paintings. If that is what you're looking for the following places will blow your mind: 
La Fiambrera Art Gallery 
This place is the best destination if you are looking for a creative gift for a friend. This little boutique has so many cool gifts about Madrid: from maps, wall paintings, pillows… Everything! 
Los Artistas del Barrio 
This beautiful art boutique is located in the neighborhood of Lavapies. It has so many beautiful art pieces. And not only for adults! If you are looking for an original gift for children, they have a special children's section as well!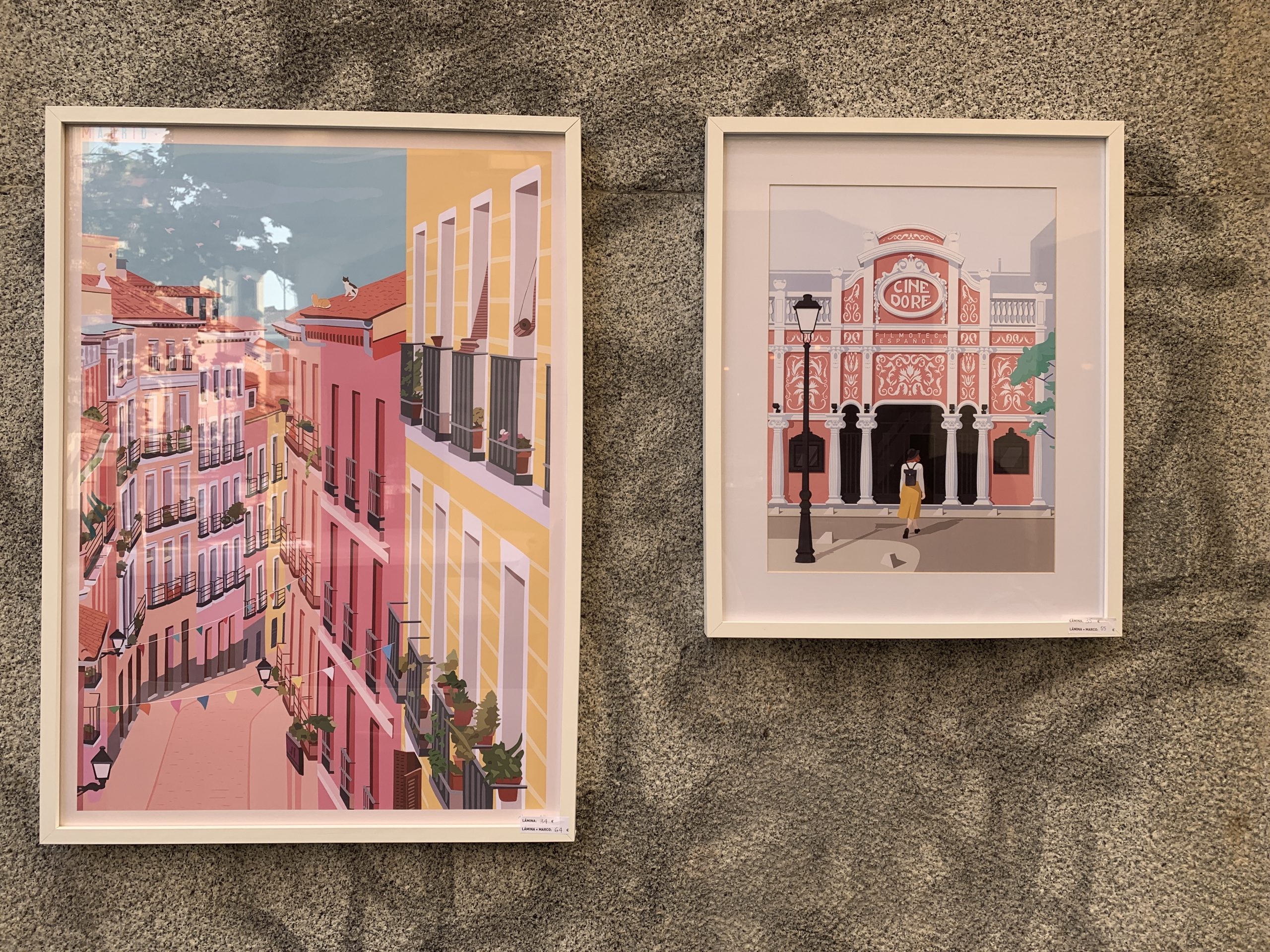 Where to find the right merch for football fans?
Are your loved ones die-hard football fans? Then, you need to make sure to bring them original football merch from Madrid. And it won't be difficult to find the perfect shops for that: There are already three official Real Madrid shops in the city center where you can find all kinds of sportswear and accessories from Real Madrid. There is a fourth shop right next to the Santiago Bernabeu stadium. In case you are already there during your trip, make sure to check it out!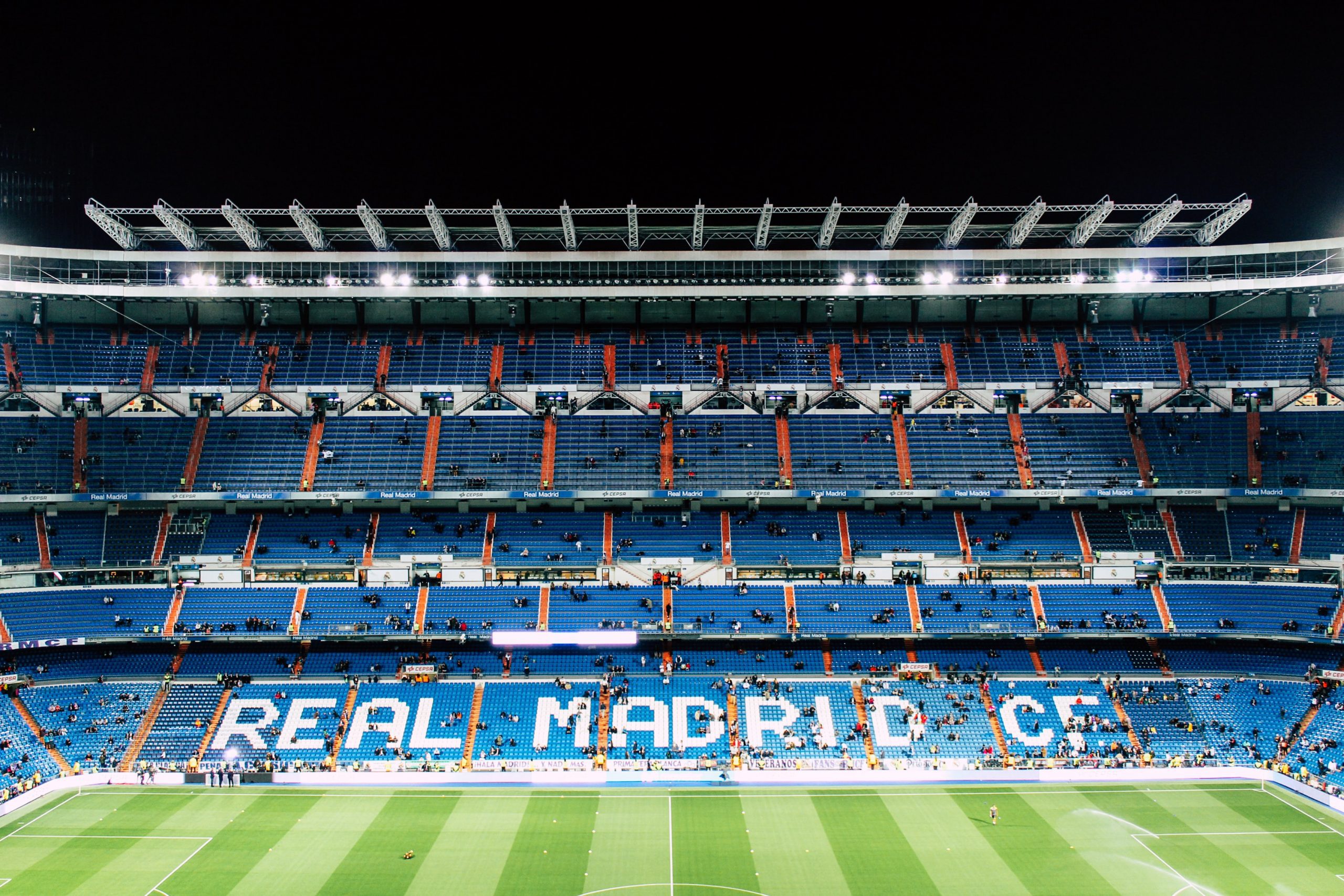 Caramelos de Violetas, typical candy from Madrid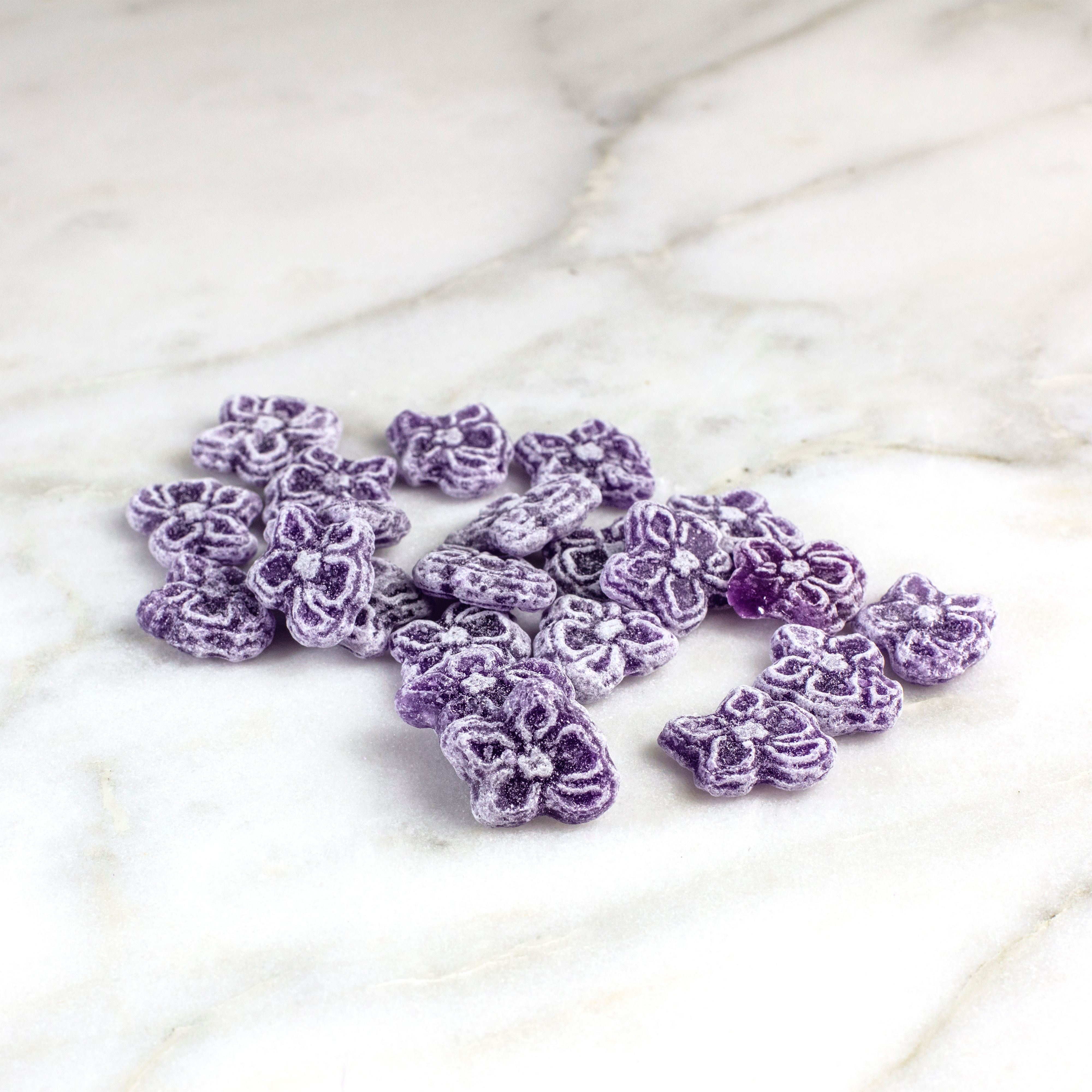 Wait, what are Caramelos de Violetas? Las Violetas are little purple-colored and flower-shaped sweets that are usually associated with Madrid. Unfortunately, I could not find anything related to the exact history. But their existence goes so far back in time that I even found the following myth related to the little candies: King Alfonso XIII (1886-1941) was known for buying caramelos de violetas both for his wife, Queen Victoria Eugenia, and for his mistress, Carmen Ruiz de Moragas. 
There is one place in Madrid that is famous for the caramelos de violetas, and it's called La Violeta. It opened in 1915 and is currently run by the third generation of its owners. They even kept the wooden store front which makes the store look very beautiful. The best thing is that you can buy these little sweets in fitting purple little gift boxes. An amazing gift idea!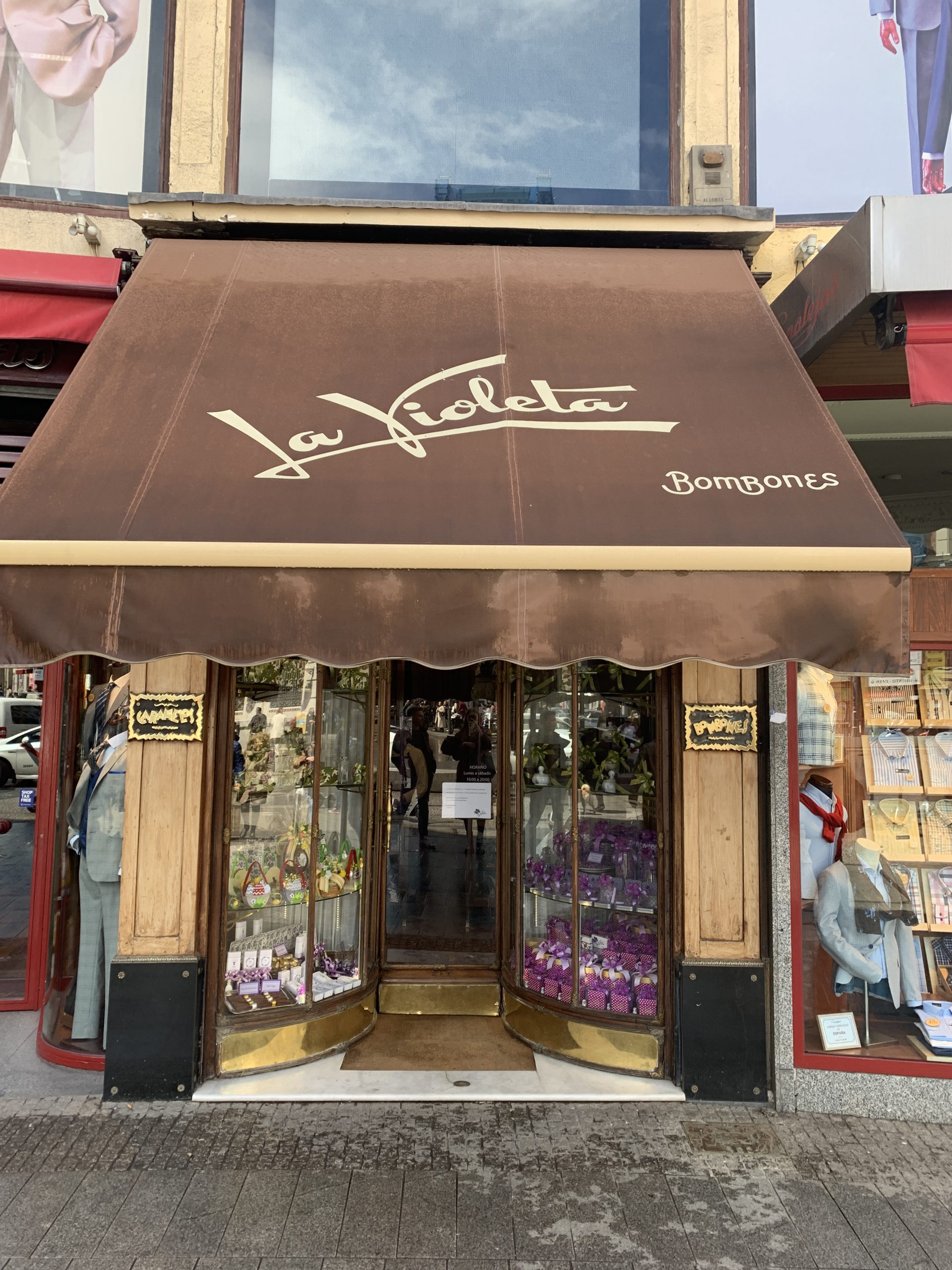 Surprise your loved ones with a bottle of Spanish wine!
Buying a bottle of wine for your loved ones is a perfect idea. And it is also an amazing last-minute idea, since you can easily buy a bottle of wine at the airport shortly before your flight. Just make sure you're flight is not too early since the shops usually open around 8-9 am in the morning. 
Tío Pepe is a well-known wine brand from Spain. They are actually from Andalusia but are quite popular in Madrid as well. You might remember the big "Tío Pepe" sign in the central square of Madrid "Puerta del Sol". A great choice for a bottle of red wine. And sometimes they even come in a beautiful gift set!
By the way, if you are looking for a nice bottle of wine, here comes my recommendation: Go to the Corte Inglés in Callao and take the elevator to the top floor. There is a supermarket with the best Spanish goodies from Madrid. And of course, amazing wine!