Hello and welcome to Madrid, the best city in the whole wide world! Okay, at least to me. And I have to admit that I am biased. Because I have been living in Madrid for more than four years now. Believe me, Madrid is an amazing city that has SO MUCH to offer. You can decide for yourself after you spend 2 days in Madrid. I am sure you will want to come back! In this guide, I will give you recommendations and an itinerary of how to spend two days in Madrid, written from my local experience. This guide includes the best attractions in Madrid, as well as hidden gems and amazing food places. You really cannot miss trying some amazing Spanish food in Madrid!
So let's jump into it: How to spend 48 hours in Madrid 🙂
This Post is part of my Madrid series. Here are some other posts that could interest you:
Do this self-guided walking tour of Madrid – local approved!
To me, there is no better way than exploring a city with a self-guided walking tour! Even though I always recommend walking tours guided by locals I understand that sometimes you might not have time to participate in those. So I wrote this self-guided walking tour where you can explore the most important sights and attractions of Madrid in one afternoon.
More than 100 free or super cheap things you can do in Madrid!
Visit Madrid on a budget? Yes, that's totally possible. And this guide has more than 100 suggestions for what you can do in Madrid for free. I even tell you when you can visit Madrid's most famous museums for free. And it includes so many places, attractions, and hidden gems you can visit in Madrid for free.
An updated list of 25 museums in Madrid you can visit for free!
I don't like spending too much money on museums and neither do you. That's why I wrote this list of 25 museums in Madrid you can visit for free. And I tell you what museums in Madrid you can visit for free on certain days or hours. And yes, El Prado and the Reina Sofia museum are on this list as well!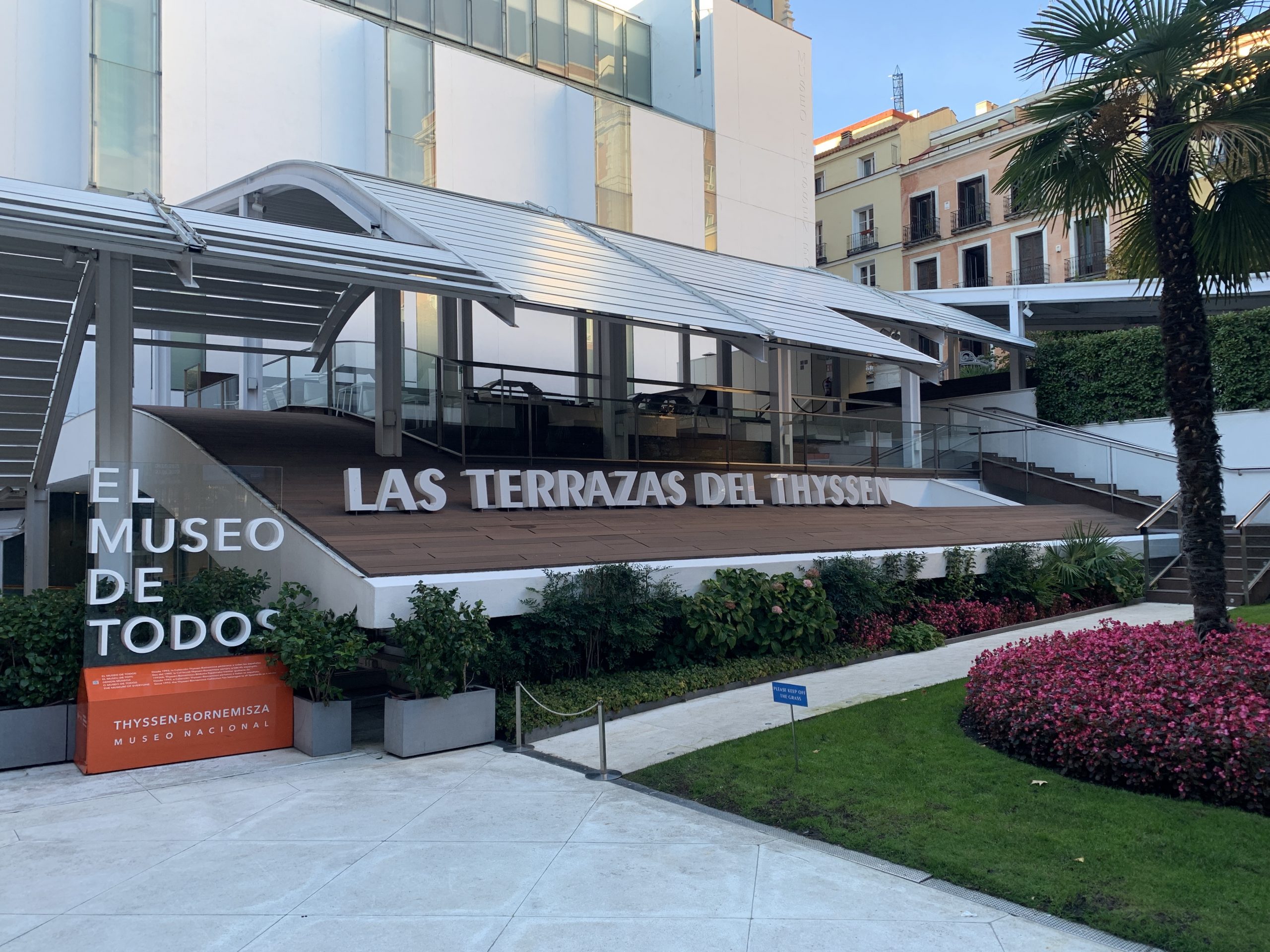 How long should you stay in Madrid?
Madrid is the biggest city in Spain. Even though it is quite big, it is still very walkable. So unlike cities like Berlin or London, Madrid is much smaller and cozier. I think the minimum you should stay in Madrid is two days. This will give you time to see the most important sights. But if you want to check out a couple of museums in Madrid without being in a rush, I would recommend staying four to five days in Madrid.
Save time and take the get-on get-off bus in Madrid!
If you want to see as many places in Madrid as possible in a short period of time taking the get-on get-off bus in Madrid is a lifesaver. It will save you a lot of time and money compared to always having to take public transport and cabs. Those buses also go to attractions that are further away from the city center of Madrid, like the Bernabeu Stadium.
How does it work? Easy! These buses cover more than 40 stops in Madrid. Those stops are all close to the most popular attractions and popular sites of Madrid. You can simply get to the bus at the stop that is the closest to you. Then, you leave the bus and get back on as soon as you want. The great thing is that these buses arrive every couple of minutes at these stops. So you never have to wait too long. And the views from above the bus are amazing!
The best part: The ticket for one day costs 23€, for two days only 27€.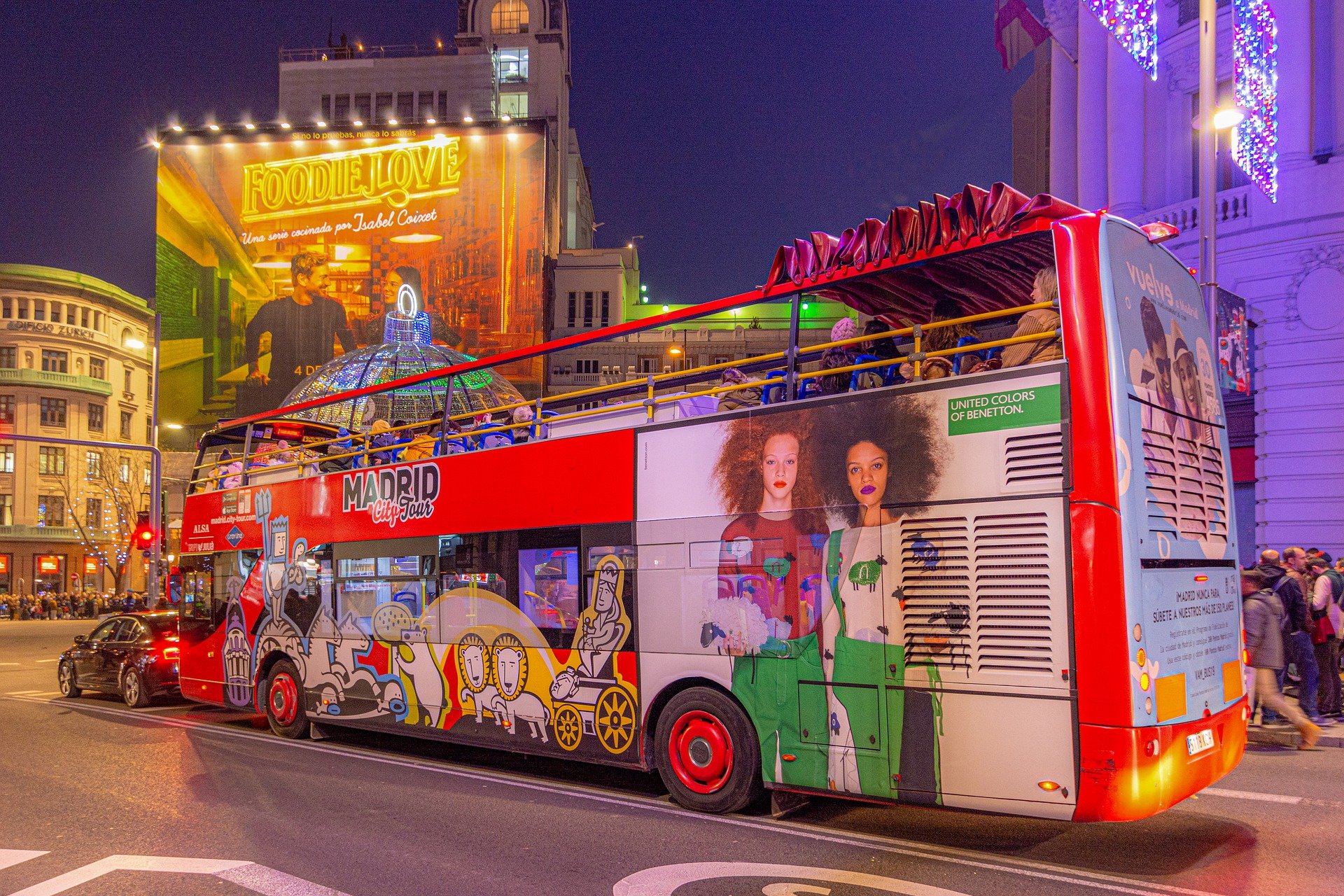 I want to spend 2 days in Madrid. Where should I stay?
If you are planning to stay in Madrid for only 2 days you should choose accommodation that is very central. We don't want to spend a lot of time and money walking around trying to find things. So I would recommend staying in the area around Puerta del Sol, Gran Vía, Opera, Lavapies, or Anton Martin. Here are some places to stay in Madrid I can recommend:
The Hat Madrid is an amazing hostel in a very central location in Madrid. They offer shared dorms and private rooms. What I like about this hostel is that it is very social. They offer cool activities during the day, like walking tours, and fun activities at night, like pub crawls. Great for young travelers that want to stay in a place with fellow travelers.
This is a very cute hotel right next to the metro stop Gran Vía. The location is amazing as you will be staying right on the main street in Madrid. All attractions and places to see will be within walking distance. The interior is very modern and looks very welcoming for a weekend in Madrid 🙂
Wow! This hotel looks absolutely amazing and is THE place to stay in Madrid with your loved one for a romantic weekend. Or, you can just choose the penthouse and go with your girlfriends. The interior looks stunning and it's located next to Gran Vía, as well.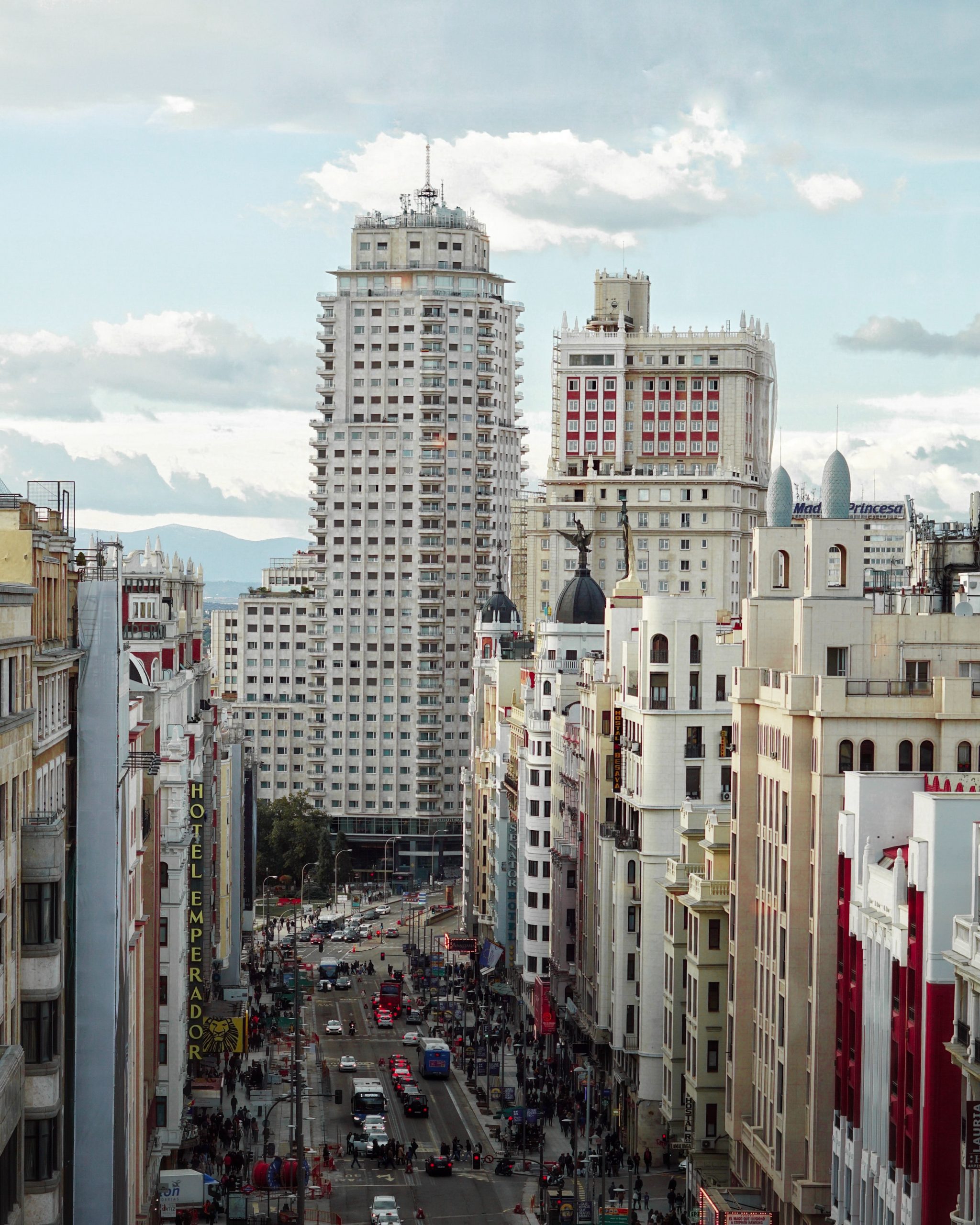 2-Day Itinerary for Madrid: Make the most out of 48 hours!
1st Day Morning: Start your day with a Spanish Breakfast
I would suggest you start your day with a typical Spanish breakfast. If you have a sweet tooth you can order a napolitana con chocolate (a pastry similar to pan au chocolat). Otherwise, you can go with pan con tomate (tomato bread). A central place to try out would be La Rollerie.
Another option would be some lovely churros con chocolate. Chocolatería San Gines is famous for making the best ones in Madrid. Make sure to try them!
If you want to go somewhere a little bit more extra I would recommend El Jardín Secreto in Calle Montera. They have a whole brunch menu served in a beautifully decorated secret garden. You have to make a reservation before going.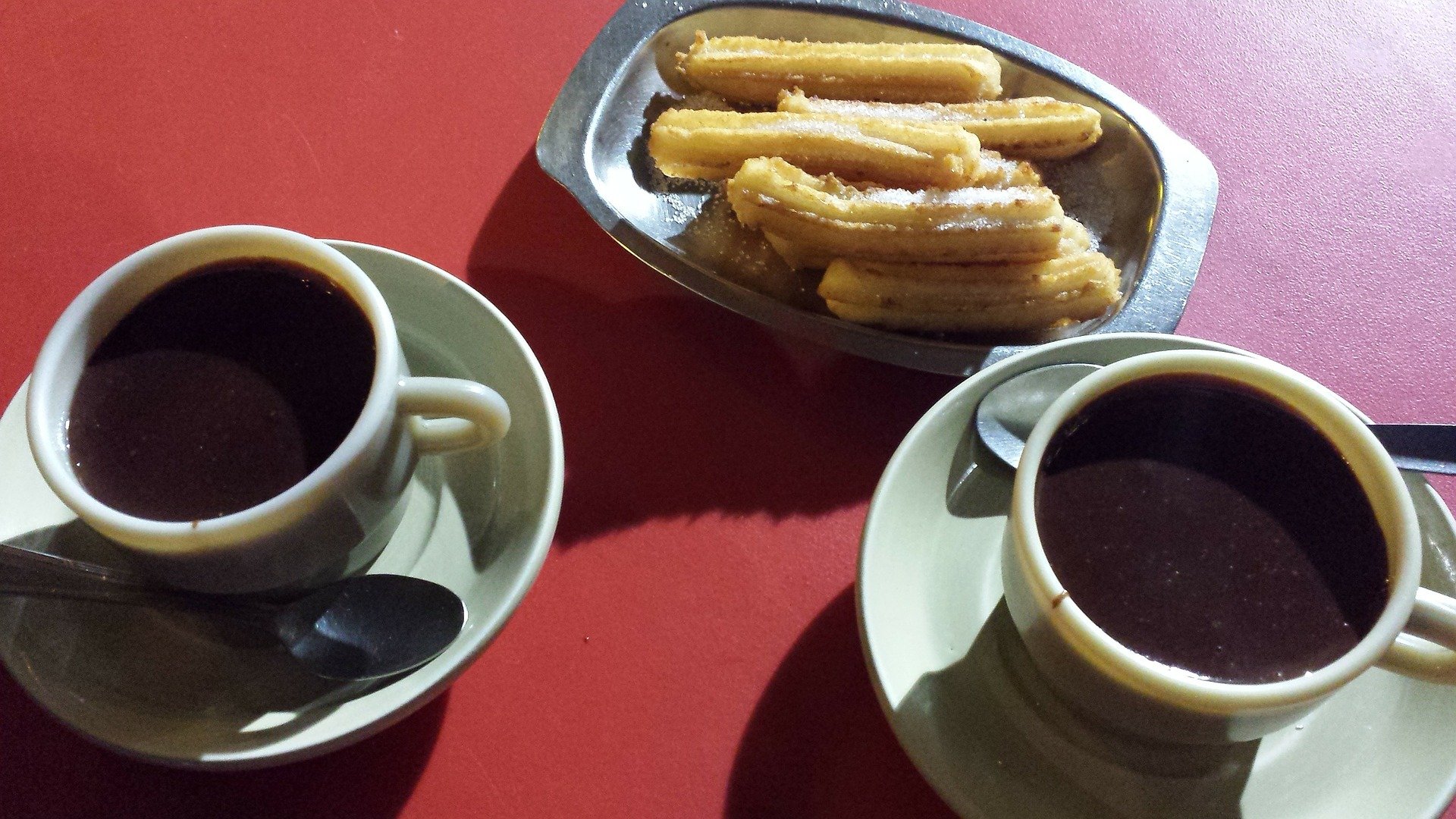 Start with the most important Square in Madrid: Puerta del Sol
Puerta del Sol is the most important square and symbolic center of Madrid. It is the city's biggest transport hub and the origin of the biggest main streets of Madrid.
Puerta del Sol is almost always extremely busy, but there are a couple of things you should do once you are there:
Take a photo of the 'Tío Pepe' sign! Tío Pepe is an Andalusian wine and cherry brand that has been advertising their wine at this square for decades. It is one of the main symbold of Madrid.
Find 'El Oso y el Madroño': The statue of the bear and the strawberry tree is one of the main symbols of Madrid as well.
Look for 'Kilometro 0', the beginning of six main streets of Madrid: It is located in front of the Correos Post Office and is a small slab on the ground. The perfect photo of the beginning of your Madrid City Trip!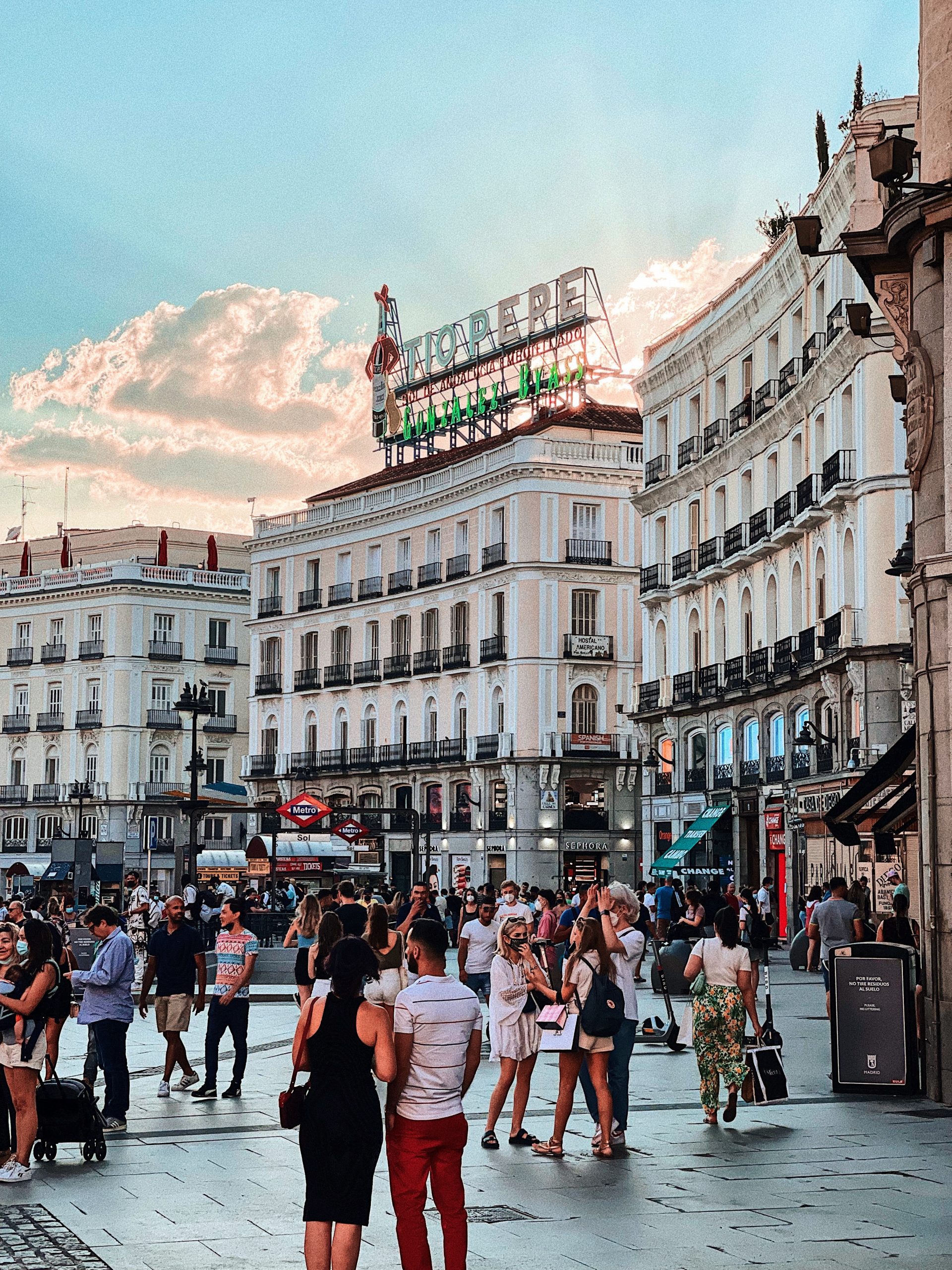 If you keep walking on Calle Preciados, you will end up in Gran Vía, the next stop on our itinerary.
Walk around Gran Vía and admire the skyscrapers
Gran Vía is the main street of Madrid and was the most important shopping destination until the 1960s. Now, there are many popular shopping chains like Primark, Mango, and Zara. But you can also find restaurants and souvenir shops there. Make sure to look up when you walk around Gran Vía. There are so many beautiful tall buildings that shape the skyline of Madrid. You can check out a couple of shops or look for a little souvenir to get for your friends and family back home.
You can also make a short stop at Callao. People call it the "time square of Madrid". It is a plaza right next to Gran Vía that is surrounded by many tall buildings. Perfect for taking a photo!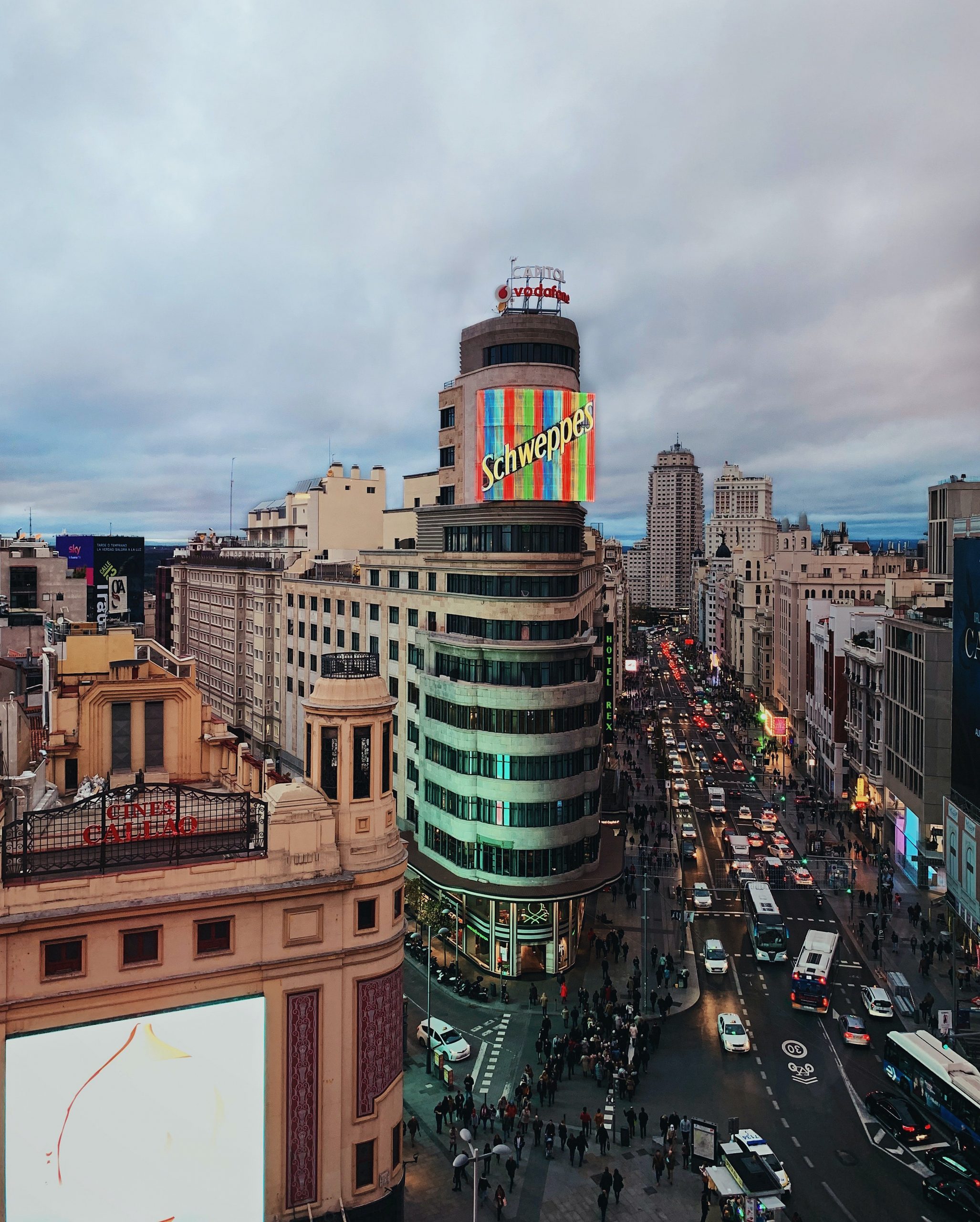 1st Day Lunch: Enjoy a Spanish Menu del Día
Many restaurants in Spain offer a lunch menu (cost around 11-14€) that consists of two meals, a drink, and a dessert. One of my favorite places is called Sra. Smith and is located not far off Gran Vía. They offer a variety of Spanish and Mediterranean dishes. My favorite is their paella, so tasty!
Let's keep walking to Plaza Cibeles and Puerta de Alcalá
Let's keep exploring Madrid after having a nice lunch! Our first destination will be Plaza Cibeles. And maybe you have already heard about it. This is where the Real Madrid football team comes to celebrate after a successful match. Apart from that, you can see Palacio Cibeles, which is the city council of Madrid. If you have time, I would recommend going inside. They have exhibitions about Madrid's history. And they have a fantastic rooftop that you can visit for only 3€. If you feel like it, you can have a little break there and enjoy the nice views over Madrid while having a glass of wine.
After that, continue walking to Puerta de Alcalá. This is a neoclassical gate from the 18th century. But it also has a historical meaning: This is where once the city murals of Madrid were standing. And Puerta de Alcalá was one of the gates out of Madrid. By the way, you can take a great photo in front of it when crossing the street. This will be the perfect Instagram photo!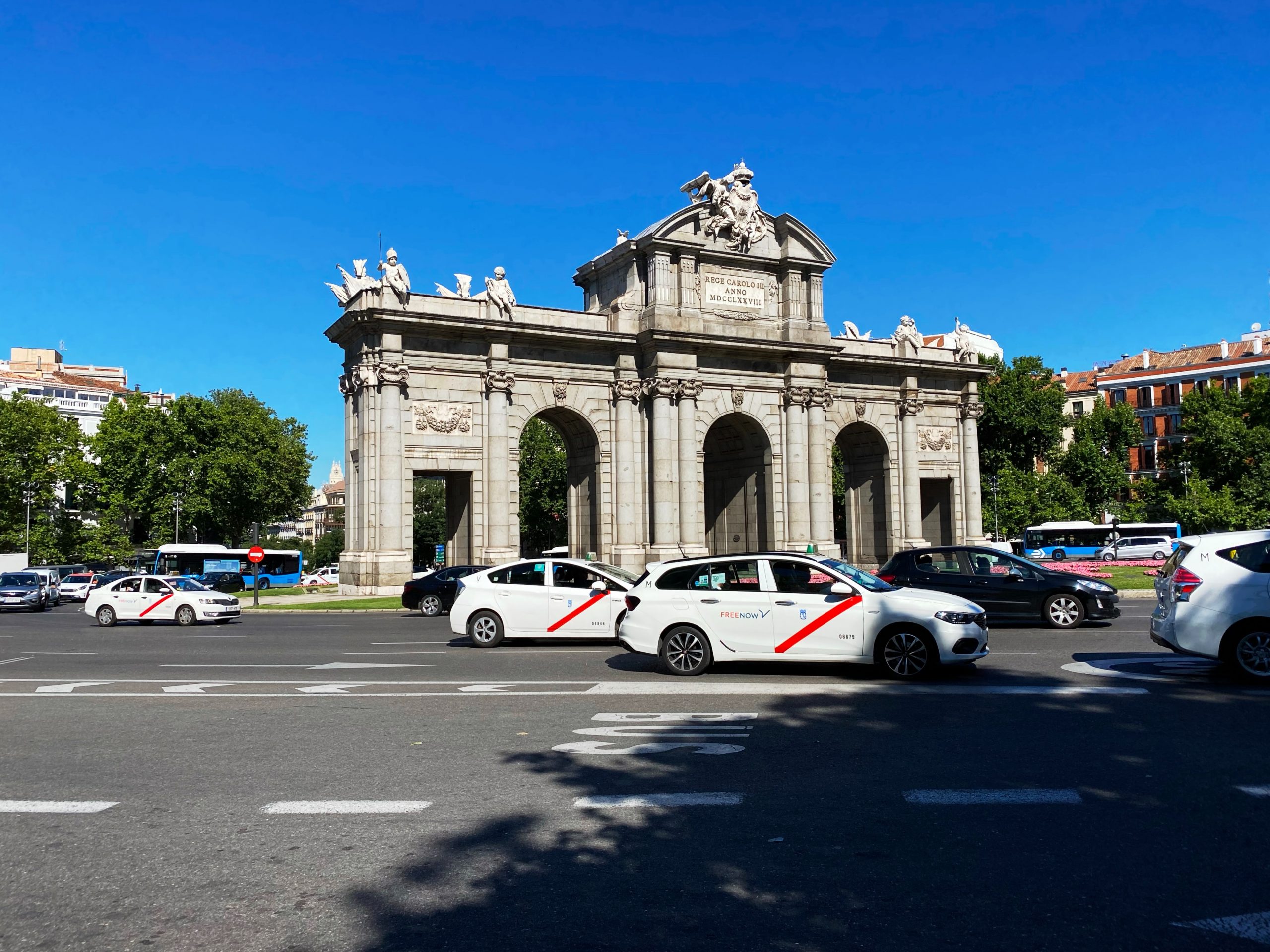 Walk around the Retiro Park and escape the busy city for a while
The entrance to the Retiro Park is right next to Puerta de Alcalá. It is one of my favorite places in Madrid and I really think that you can just walk around and explore it for a while. The Retiro Park is the biggest park in Madrid and was built in the 17th century. Those are the most important things to see in the park:
Palacio de Cristal: A conservatory located that belongs to the Reina Sofia Museum and hosts temporary art exhibitions. It currently shows an interesting art exhibition about Spanish colonialism in the Philippines. The entrance is free!
Monument Alfonso XII: A huge monument located right next to the big lake in Retiro Park. There is often live music during the evening. Very romantic!
La Rosaleda: A very beautiful rose garden inside Retiro Park. If you happen to be in Madrid during the warmer months you have to check it out.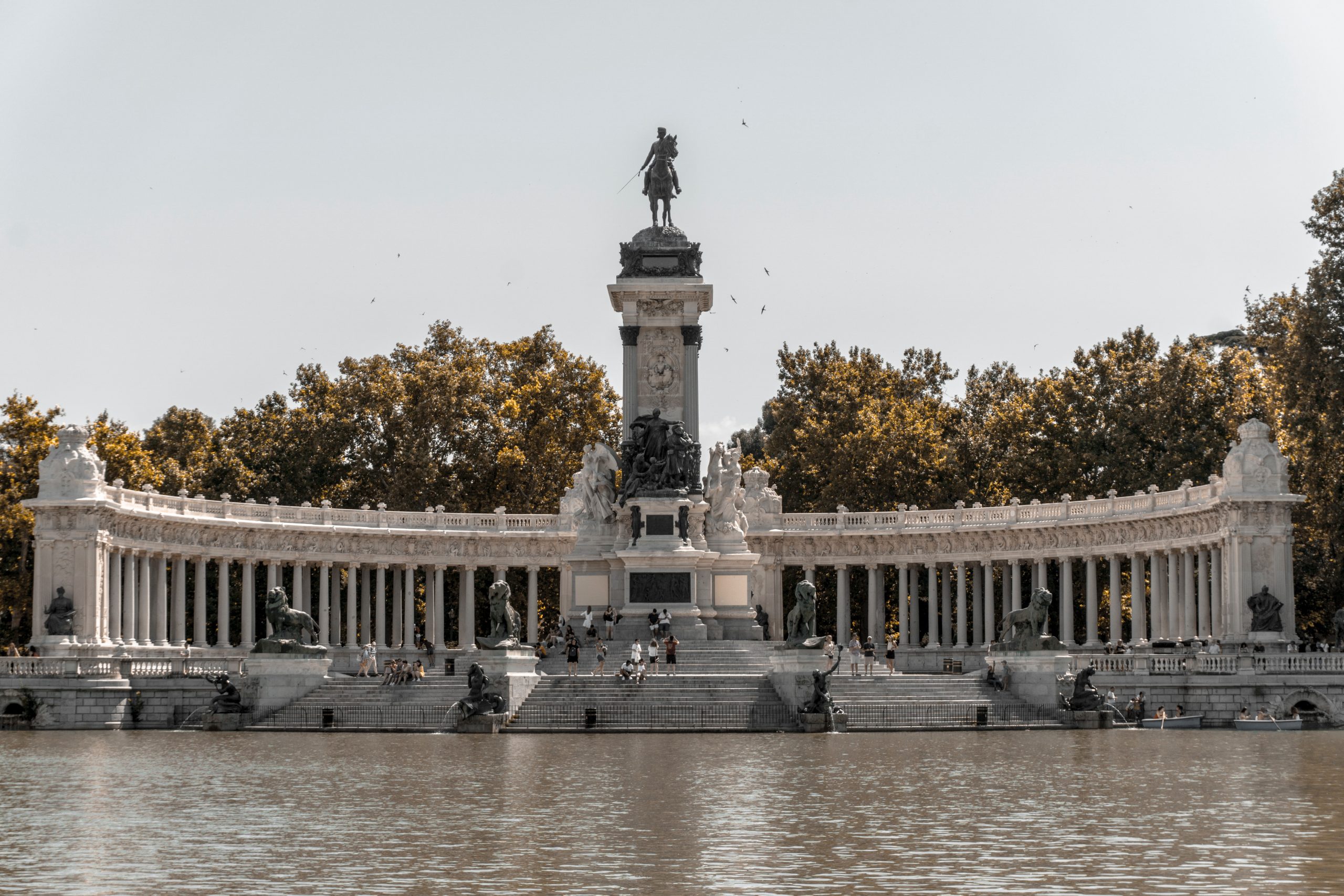 Madrid's best art museums: The Reina Sofia Museum & El Prado
During your stay in Madrid, you have to check out at least one of Madrid's famous art museums. I would recommend visiting the Reina Sofia Museum or/and El Prado Museum. It will be too much to visit both museums in one afternoon.
The Reina Sofia Museum has a huge collection of Spanish art, mainly from the 20th century. You will find paintings from Spanish painters, like Picasso, Goya, or Velazquez. The highlight of the museum is Picasso's painting "Guernica". I was mindblown by how huge it is. One of the greatest paintings I have ever seen. If you are interested in mainly modern art, then this is your museum to go 🙂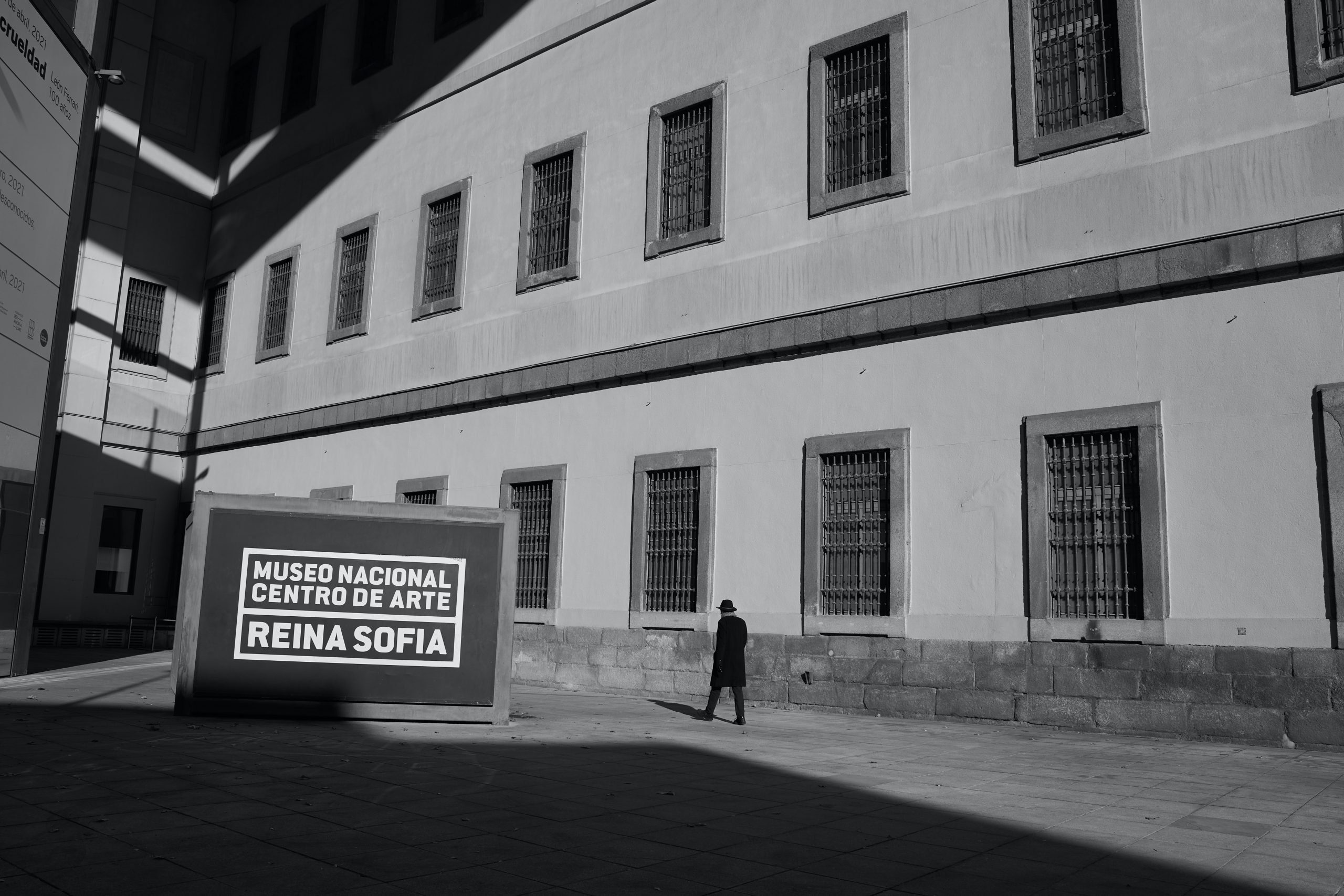 I would highly recommend booking your skip-the-line ticket online, so you don't have to wait in line to access the museum. This will save you a LOT of time!
The El Prado Museum has a huge international art collection from the 14th to 19th century. Apart from art from Spanish artists, you will see paintings from American, German, and Russian artists like Albrecht Dürer. This museum is for everyone that is interested in art history. Because this museum is covering eras of art of around 500 years!
Again, I would advise booking your entry ticket beforehand, so you can skip the line.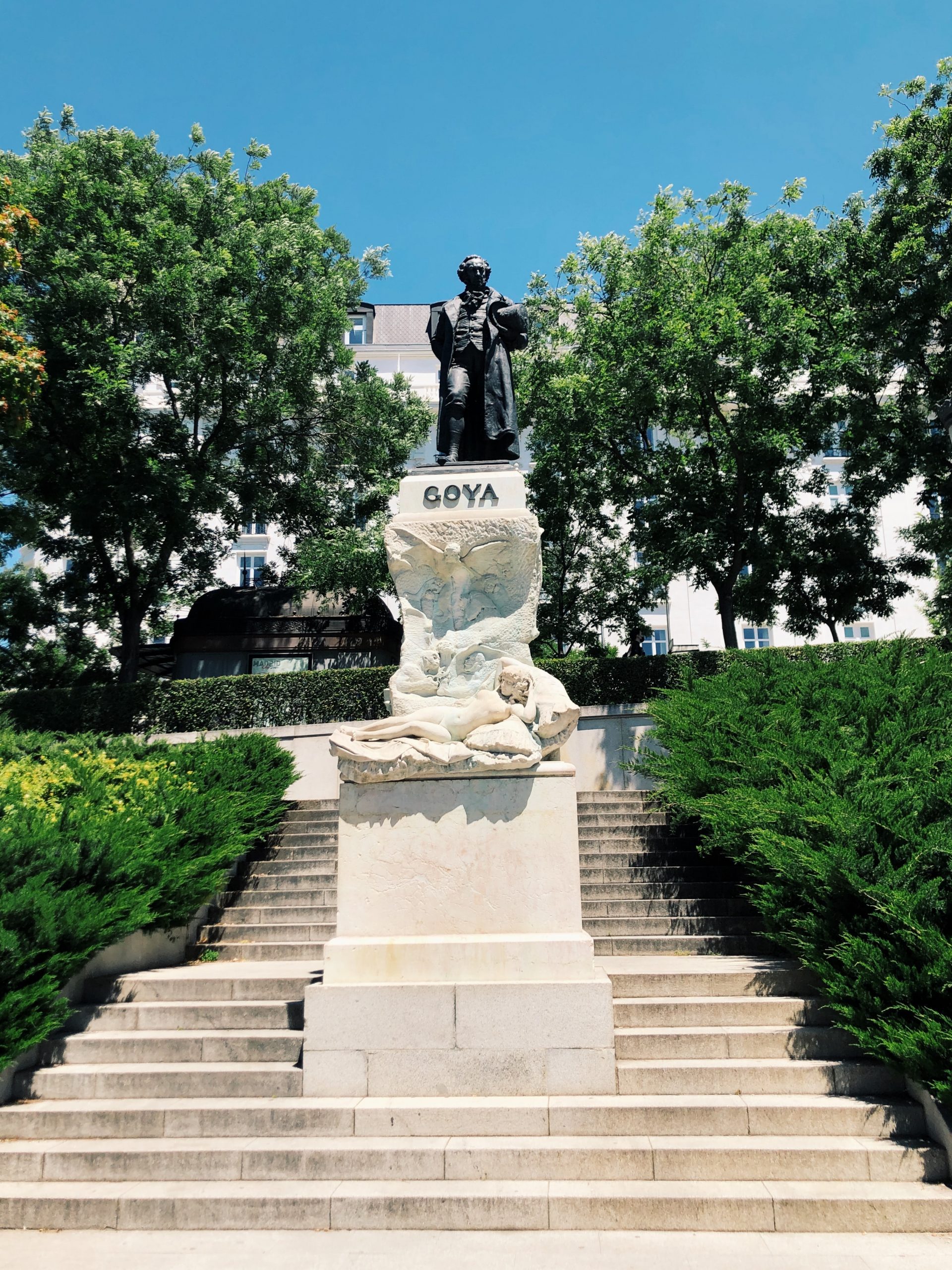 1st Day Evening: Try Tapas in the beautiful neighborhood Huertas/Las Letras
The neighborhood Huertas (also called Las Letras) is not far from the two museums I spoke about before. So it is the perfect place to try different tapas bars and hang out for nice evening drinks.
My favorite tapas place there is Casa Gonzalez. They offer a variety of Spanish wines with amazing tapas. The interior looks very traditional and the owner is so lovely. Make sure to check this place out!
If you feel like having a FILLING dinner you can go to Marina Ventura for Paella. Paella is typically eaten for lunch but if you are very hungry during dinner time, this could also be an option.
La Venencia is THE place to go if you would like to try old Spanish cherry wine. The interior of this place looks like a taberna from the 1930s. It really looks like you are traveling back in time! For cocktails, Salmon Guru or Viva Madrid should be your places to go. I can recommend both of them for good cocktails and an amazing atmosphere 🙂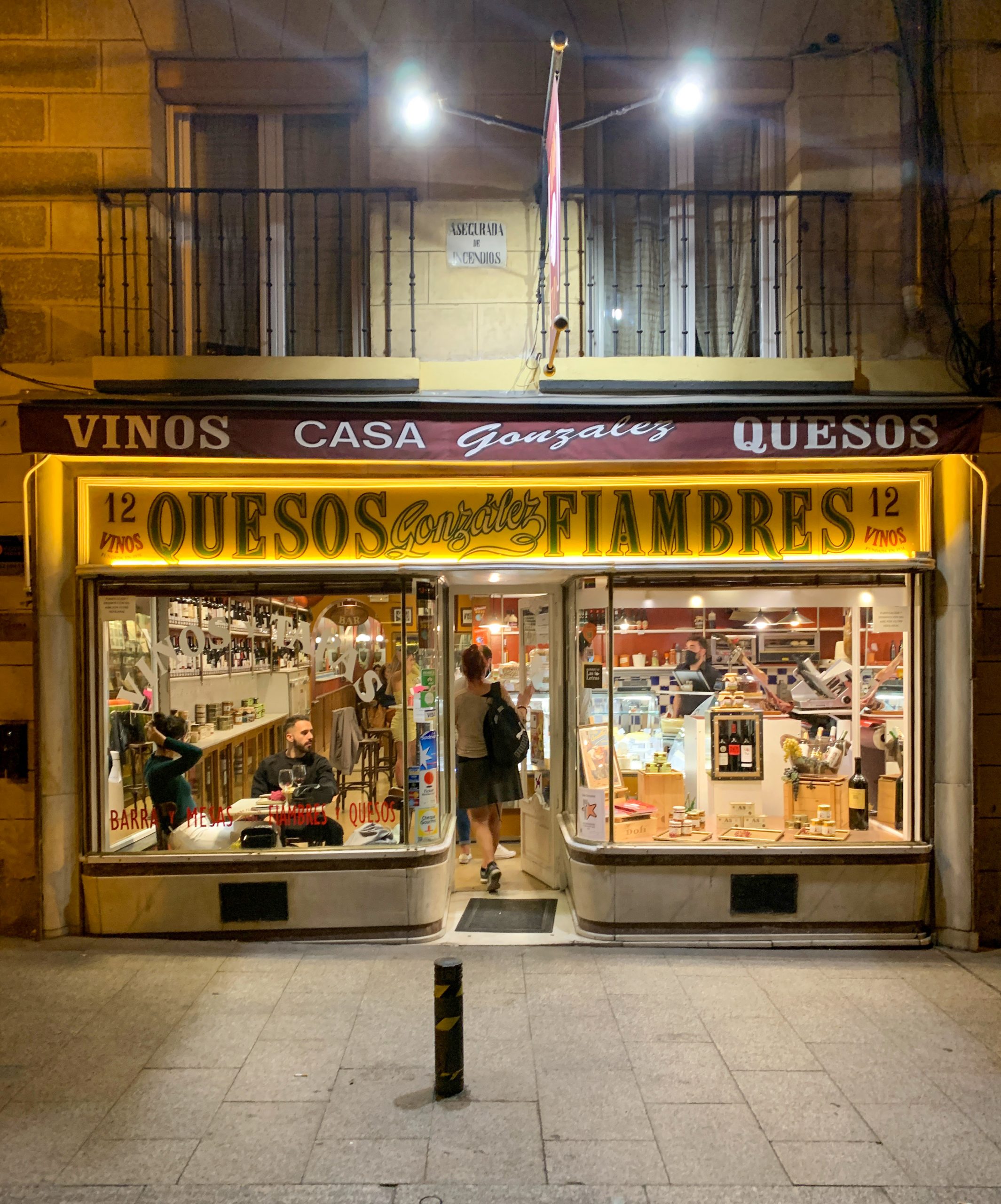 That was the first day of our 2-day itinerary for Madrid. Are you ready for day 2?
2nd Day Morning: Have breakfast in La Latina and check out Plaza Mayor
La Latina is one of the neighborhoods you have to explore, even if you are in Madrid for only two days. It is one of the oldest neighborhoods in Madrid. You can find proof of that in the old buildings and old and narrow streets.
Café del Art is a very cute place to have some coffee and pastry in the morning. They even have space for laptops in case you need some time to plan your trip for a bit (only during the week!). Their pan con tomate is really good, too.
From there, you can easily walk to Plaza Mayor, the main square of Madrid. Centuries ago, many important events were hosted in this place, like public gatherings. Nowadays, you can sometimes find special markets, like the Christmas Markets in December. But apart from that, this square is mainly a tourist attraction. I would not recommend eating at one of the restaurants there, as they tend to be overly expensive.
Check out how Madrid's Royals used to live in Palacio Real!
The Royal Palace in Madrid is another MUST during your 2 days in Madrid. It is the place where the royals of Madrid used to live. And it is impressive! It is almost twice as big as Buckingham palace and you can go inside and have a look into the different rooms and chambers. My favorite room is the porcelain room. A room fully decorated with porcelain from China. It looks absolutely stunning.
Insider tip! You can visit the Royal Palace for free during the last two opening hours:
October-March: Monday-Thursday 6 pm-8 pm April-September: Monday – Thursday 5 pm-7 pm 
If you cannot make it during the free-entrance hours I would advise booking your entry ticket here so that you can skip the huge line in front of the palace. We really do not want to lose time during your itinerary!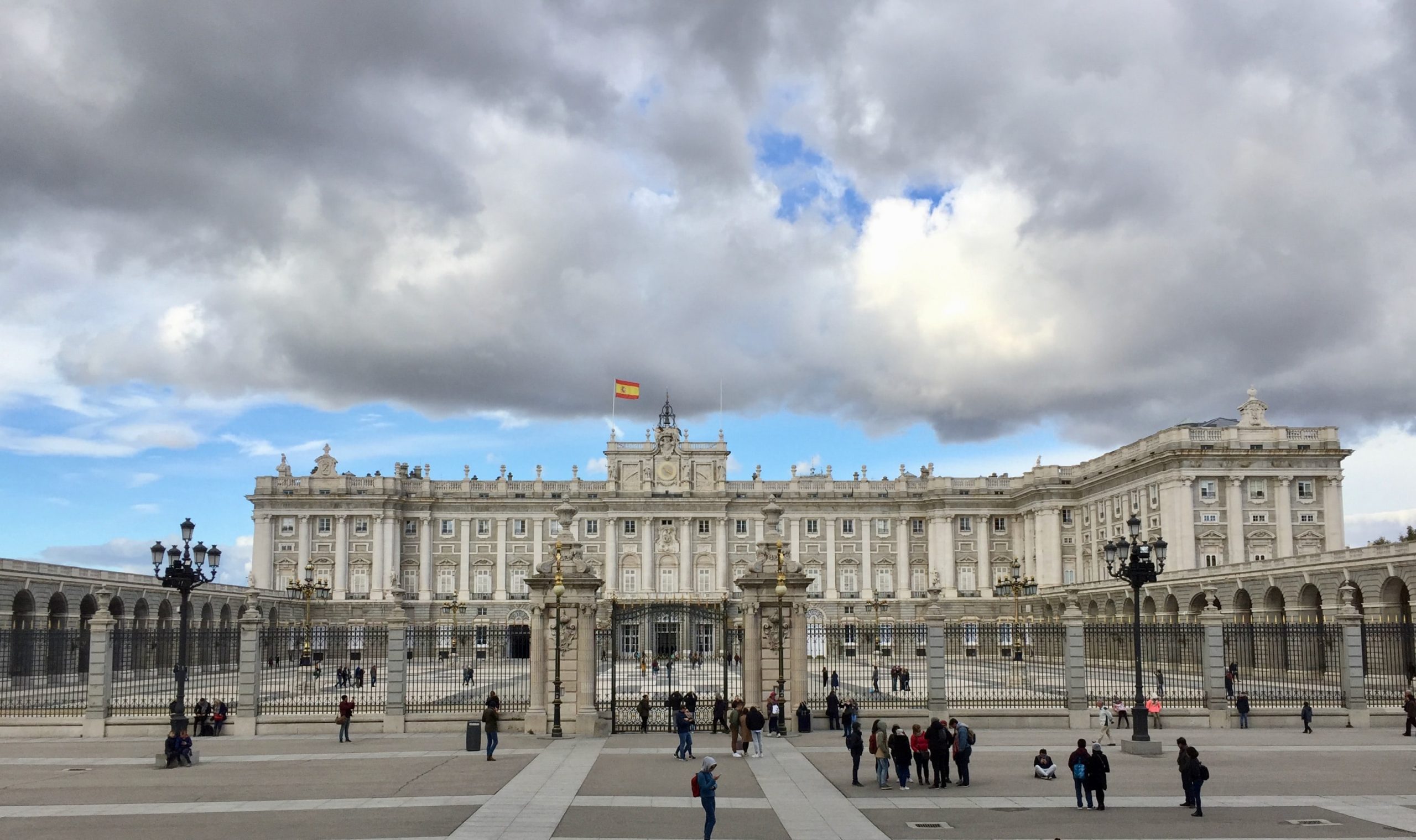 The Catedral de la Almudena is Madrid's famous cathedral that you can see right across the entrance to the Royal Palace. Take a moment to sit down at the stairs and admire the view. There is often live music at this square that you can enjoy. Afterward, walk to the viewpoint to the left, which is called Mirador de la Cornisa del Palacio Real. The special thing about this viewpoint is that it was closed for ages and reopened only a couple of months ago. A must-see place during your stay in Madrid!
2nd Day Lunch: Try a filled tortilla at la Buha! 100% food coma
Honestly, who does not like a good tortilla? La Buha offers tortillas, that are HUGE. And I am not exagerrating here. These tortillas are so huge that 3-4 people can easily share one. And you can choose a filling of your choice. My favorite one is the one with caramelized onions and goat cheese.
If you feel like having something else you are already at the right place. Calle de la cava baja is a street full of taverns and restaurants. As an alternative, you can just walk around that street until you find something that suits you.
Walk through the new Plaza de España and grab a cocktail at a rooftop bar!
We have been waiting for YEARS to see the new Plaza de España of Madrid because it was closed due to construction work. When Covid happened, those constructions lasted much longer than expected. In November 2021, the new Plaza de España finally re-opened to the public. Now it is a beautiful pedestrian plaza in the middle of the city center of Madrid. It is a perfect area to relax after a long walk or a huge tortilla from La Buha.
There are many rooftop bars at Plaza de España and Gran Vía that you can visit. If you want to splurge I would recommend Hotel RIU España or Dear Hotel Madrid. The entrance costs 20€ and usually comes with one drink. If you do not want to spend money Le Tavernier or Picalagartos Sky Bar could be an alternative. Those are rooftop bars in Gran Vía you can access for free. But having a drink at one rooftop in Madrid is definitely another MUST in Madrid.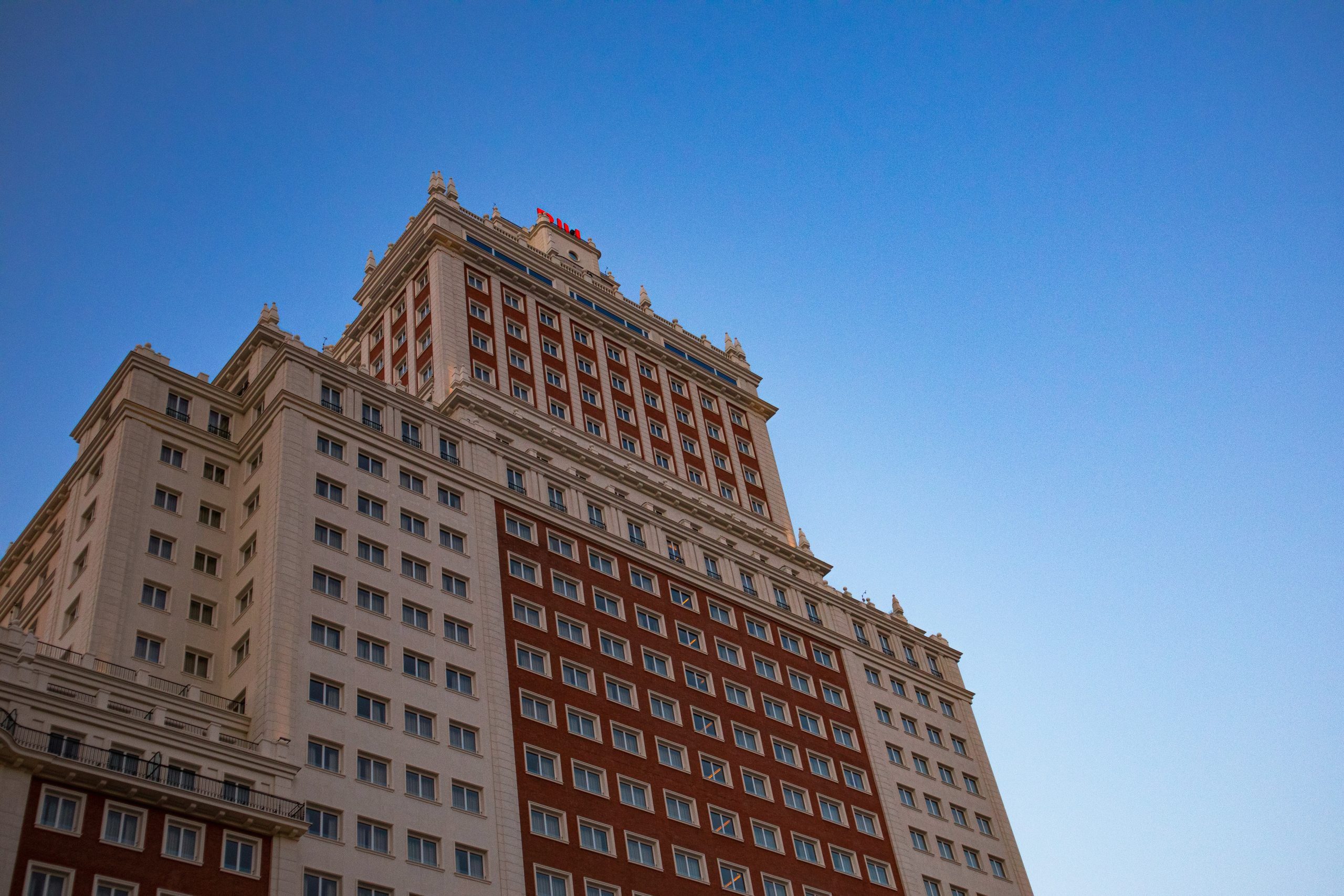 Explore the hip neighborhood of Malasaña!
Malasaña is a very hipster and alternative neighborhood of Madrid. It is definitely the place where you will find many young international people and a lot of unique bars and shops.
If you like vintage fashion and want to have a look inside Madrid's best vintage shops, Calle Velarde will be the best destination. This is a street full of vintage shops and second-hand clothes. I am sure you will find something cute there.
Ojalá is a great bar to check out as well. They have a great offer of coffee and afternoon snacks. And make sure to go downstairs while you are here. There is a hidden beach in this bar. Super cool!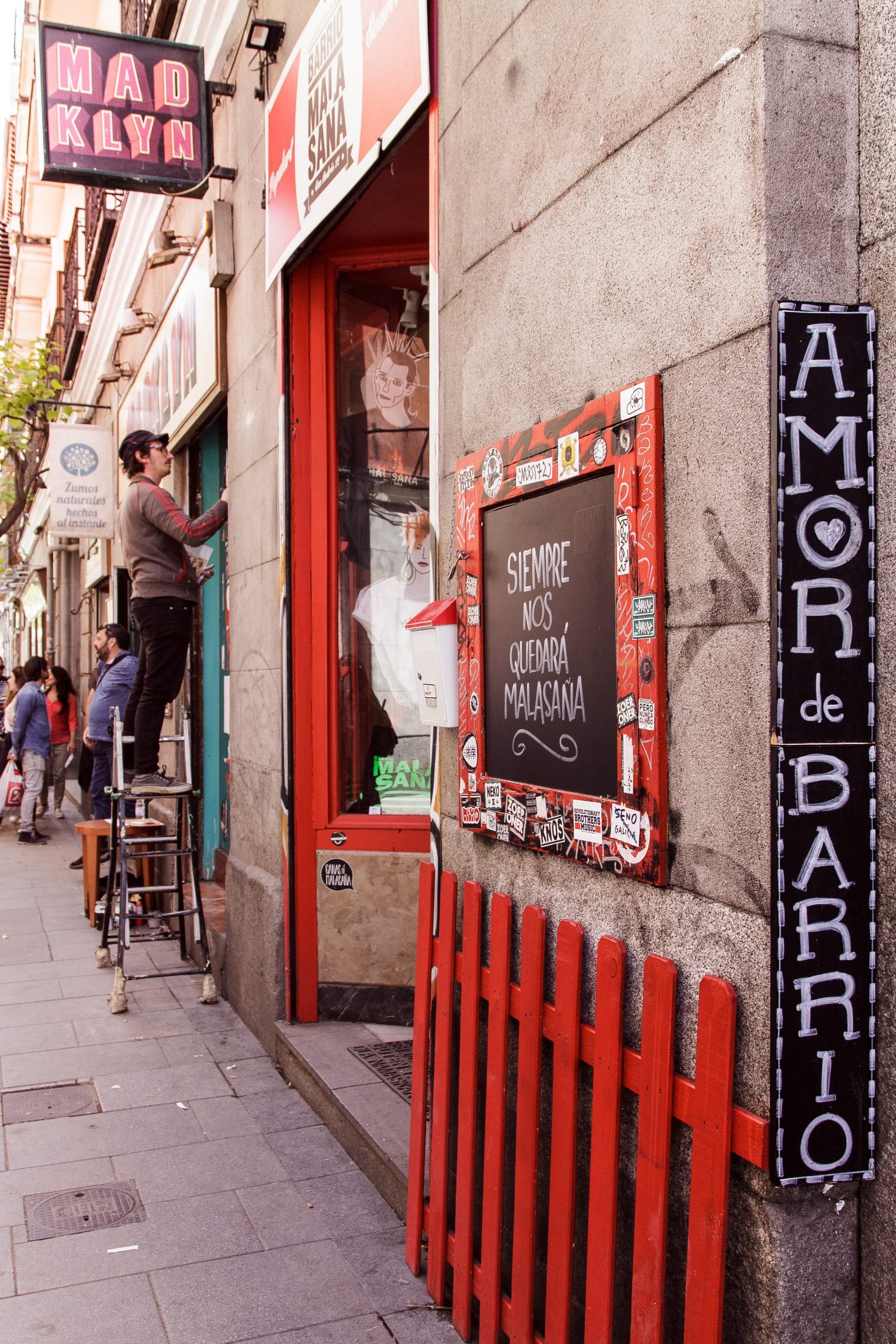 2nd Day Evening: Watch a world-class Flamenco show in Madrid
The highlight of your Madrid visit should be watching a live Flamenco performance. Actually from Andalusia, Flamenco is a traditional and very emotional dance that is accompanied by a classical Spanish guitar. It is performed by men and women wearing traditional Flamenco clothes. And make sure to check out their shoes as well!
But you do not have to go to the South of Spain to see such an amazing performance. There are several places in Madrid that offer amazing Flamenco performances as well. This year, I took my mom to a Flamenco show in Madrid, and she still talks about how much she liked it.
I would recommend Café Zyriab for a Flamenco performance. Their interior is beautifully decorated in a traditional Andalusian way. You will feel like you actually are in the South of Spain. It is also one of the most affordable options for Flamenco performances in Madrid. I really do not think you need to spend a lot of money in order to enjoy these. But make sure to book your ticket beforehand. Those performances are very popular and therefore tend to get booked out soon.
After the Flamenco show, you can keep exploring Malasaña. It has many bars and clubs where you can spend the night and see how the locals party in Madrid. This will also be the last step of our '2 days in Madrid' itinerary 🙂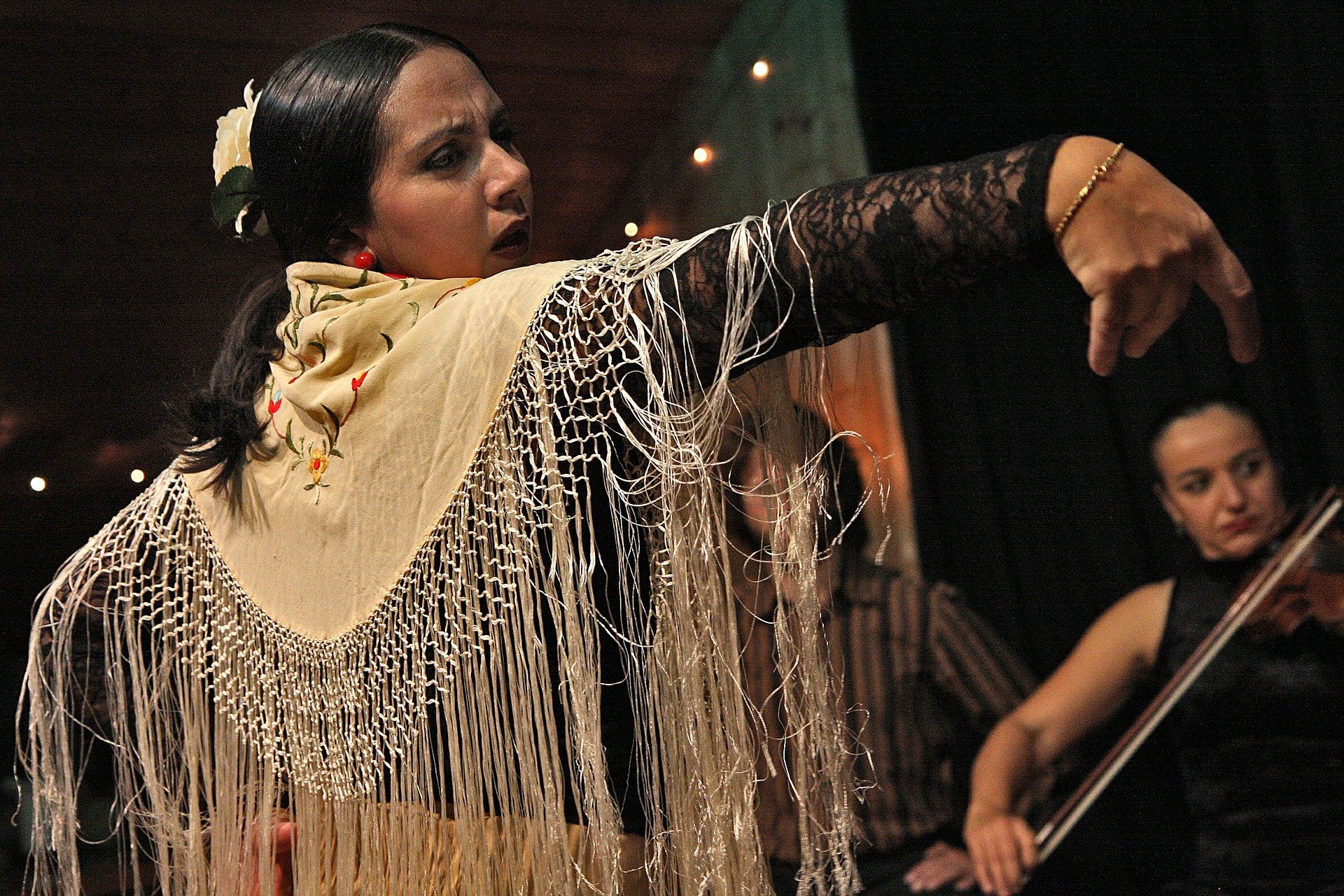 ---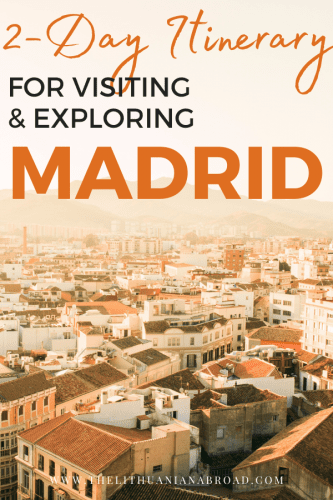 And that is the end of our 48 hours in Madrid itinerary. I am sure, if you spend 2 days in Madrid you will fall in love with this city and it will make you want to come back. This itinerary is very intense and packed with many amazing attractions and activities. But I wanted to make sure you are able to choose from different places and activities. I hope you enjoyed reading this as much as I enjoyed writing it. See you at my next blog post!