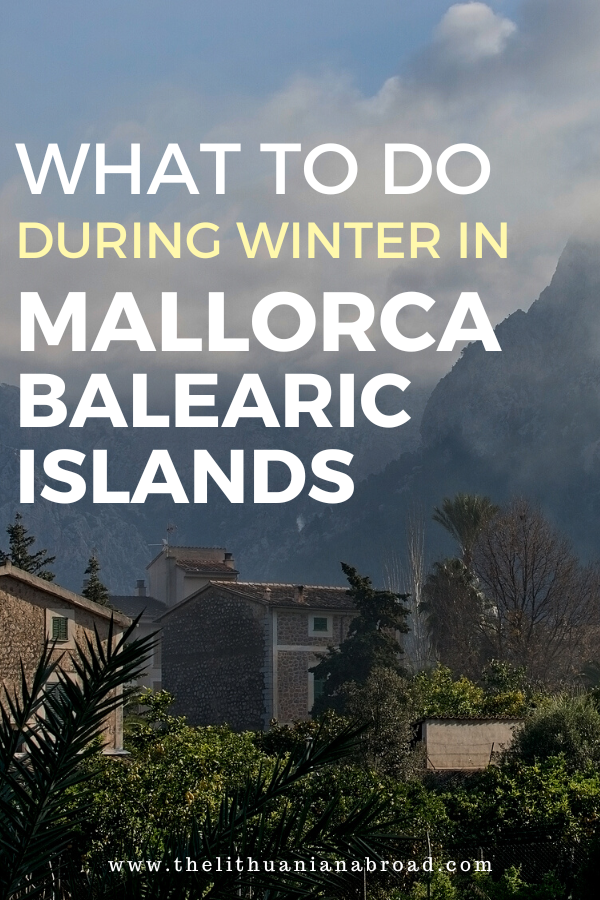 I have visited Mallorca several times and I feel like visiting Mallorca in winter deserves its own blog post. Mallorca is such an underrated winter destination and I don't think people understand that it should be at the top of your list when you plan a little winter escape. Why? Because when temperatures in other parts of Europe are so low that the winter depression kicks in, Mallorca still has mild temperatures. You can still walk around in a t-shirt and if you are as pale as I am, you can get sunburned as well. 
But let's talk about it seriously. Visiting Mallorca in winter has many benefits. You will miss the usual tourist crowds that we can see in Mallorca in the summer. You will have sunset spots and beautiful places on the island for yourself. It really is the perfect destination if you want to spend a couple of relaxing days on Spain's most beautiful islands. And let's s not forget that prices for hotels and car rentals might be cheaper in winter as well. So did I convince you? Then, let's keep reading. Everything you need to know about visiting Mallorca in winter in one blog post:
---
Affiliate links may be sprinkled throughout the free content of this blog post. If you purchase from one of the links I may receive a small commission while the price for you stays the same. This helps me cover the costs of The Lithuanian Abroad. Gracias!
Other blog posts about Mallorca you should check out: 
10 Tips for visiting Mallorca, a short guide full of helpful information: This guide is full of excellent tips and helpful information when visiting Mallorca for the first time. Everything you need to know about renting a car, the best places to visit and more!
Mallorca bucket list with 17 fun activities to do in Mallorca: This blog post includes the best bucket list for visiting Mallorca. 17 incredible activities that you have to do in Mallorca. And we will talk about Mallorquin food as well! 
Visit Alcudia, one of the most beautiful towns in the North of Mallorca: Alcudia is one of the best destinations you can find in the North of Mallorca. This post features amazing things to do in Alcudia and its surroundings. Check it out! 
The best areas for staying in Mallorca for all budgets: I always say that Mallorca offers the perfect area for every type of traveler. Check this blog post out for hotel recommendations and information about every area of Mallorca.
Mallorca 7-day itinerary: See the best spots of Mallorca in one week: I wrote this 7-day itinerary for Mallorca so that you can see the best parts of the island in one week. My absolute favorite places, the best beaches and things to do. This a post full of inspiration and extremely useful tips.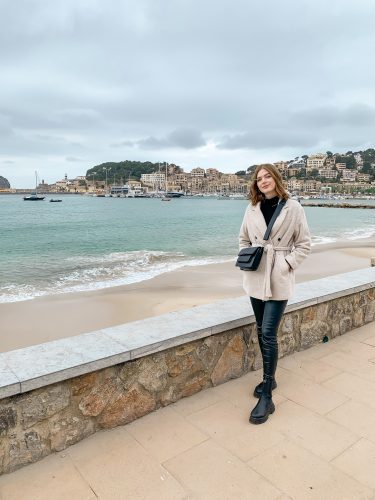 Rent a car when visiting Mallorca (keep reading for a discount code)
Renting a car in Mallorca is one of the most important things you have to do. It will make your trip so much easier, especially if you want to visit remote areas and beaches. Every time I have visited Mallorca we have rented a car. I can guarantee that it's worth it. 
When renting a car in Mallorca, you should definitely check out offugo.es The amazing thing about them is that the whole process of renting a car, the booking, pick up, and return, is done online. You won't ever have to wait in line in order to pick up or return your car. And not only that: Complete insurance is included in the price as well. 
How does it work? You simply book your car online and submit your documents for the booking. A couple of days before the start date you will receive instructions on where to find your car. Since you want to rent a car in Mallorca, it will be located right at the airport. It only took us a couple of minutes to find ours. You can unlock the car with the link in the e-mail and the keys will be inside the car waiting for you! 
Save 10% of your booking with offugo.es with the code GABI10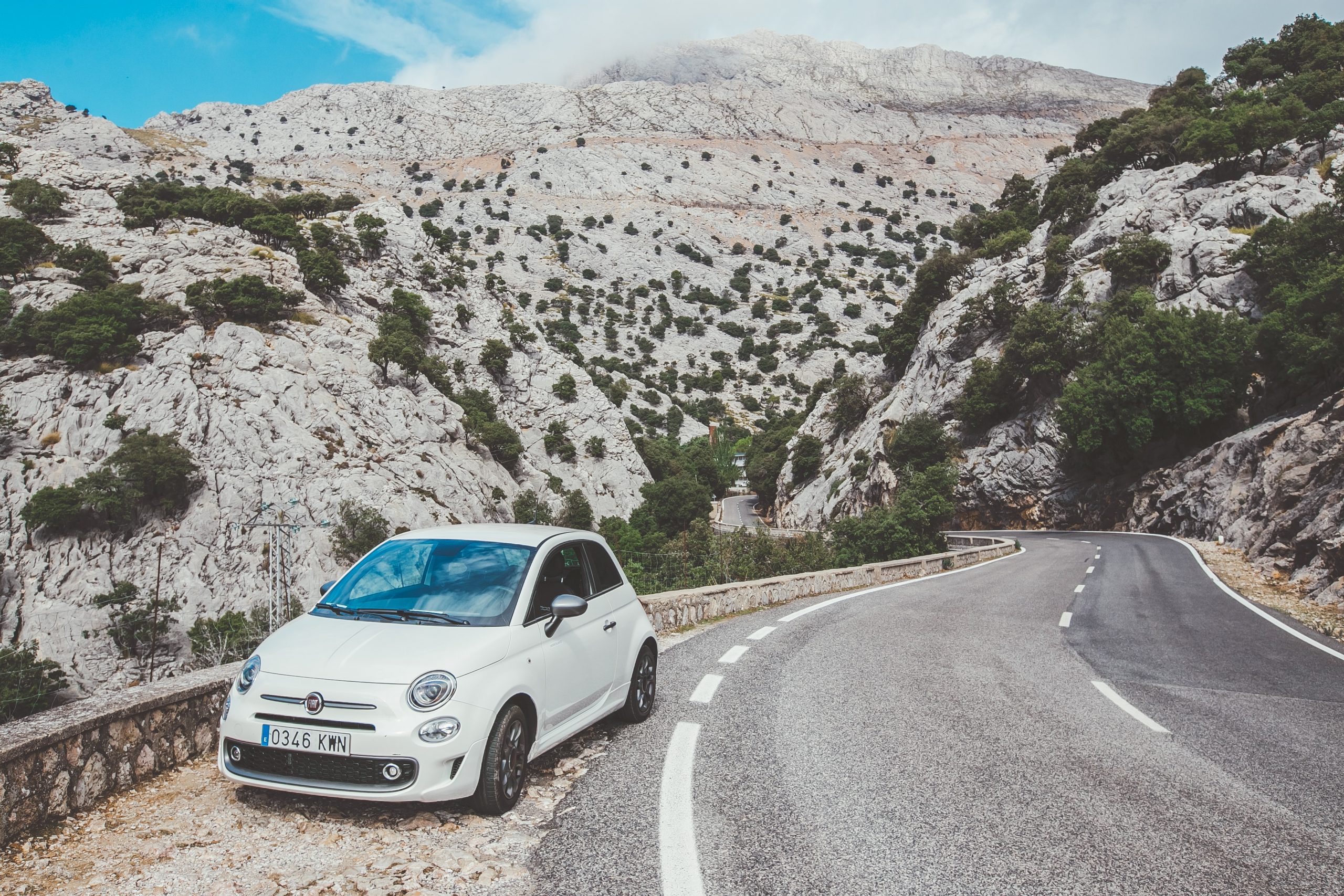 How cold is Mallorca in winter? 
Another reason why I recommend visiting Mallorca during the winter months are the mild temperatures. While it gets really cold in other areas of Europe, you can still enjoy around 15 degrees during the day in Mallorca. And if you are tough, you can swim in the sea in November. Just make sure to take an umbrella and a jacket. It does cool down during the evening!
What should I know before visiting Mallorca in winter? 
Winter is the low season in Mallorca. That means that some restaurants may be closed. And of course, you won't be able to do any water sports activities because winter is not the season for it. What I loved about visiting Mallorca in winter were the silence and few people. No crowded places, no queues or full parking lots. You basically have the island to yourself!
If you want to have a relaxing time during your winter holidays, Mallorca is a great destination. You will not see many fellow tourists during your stay.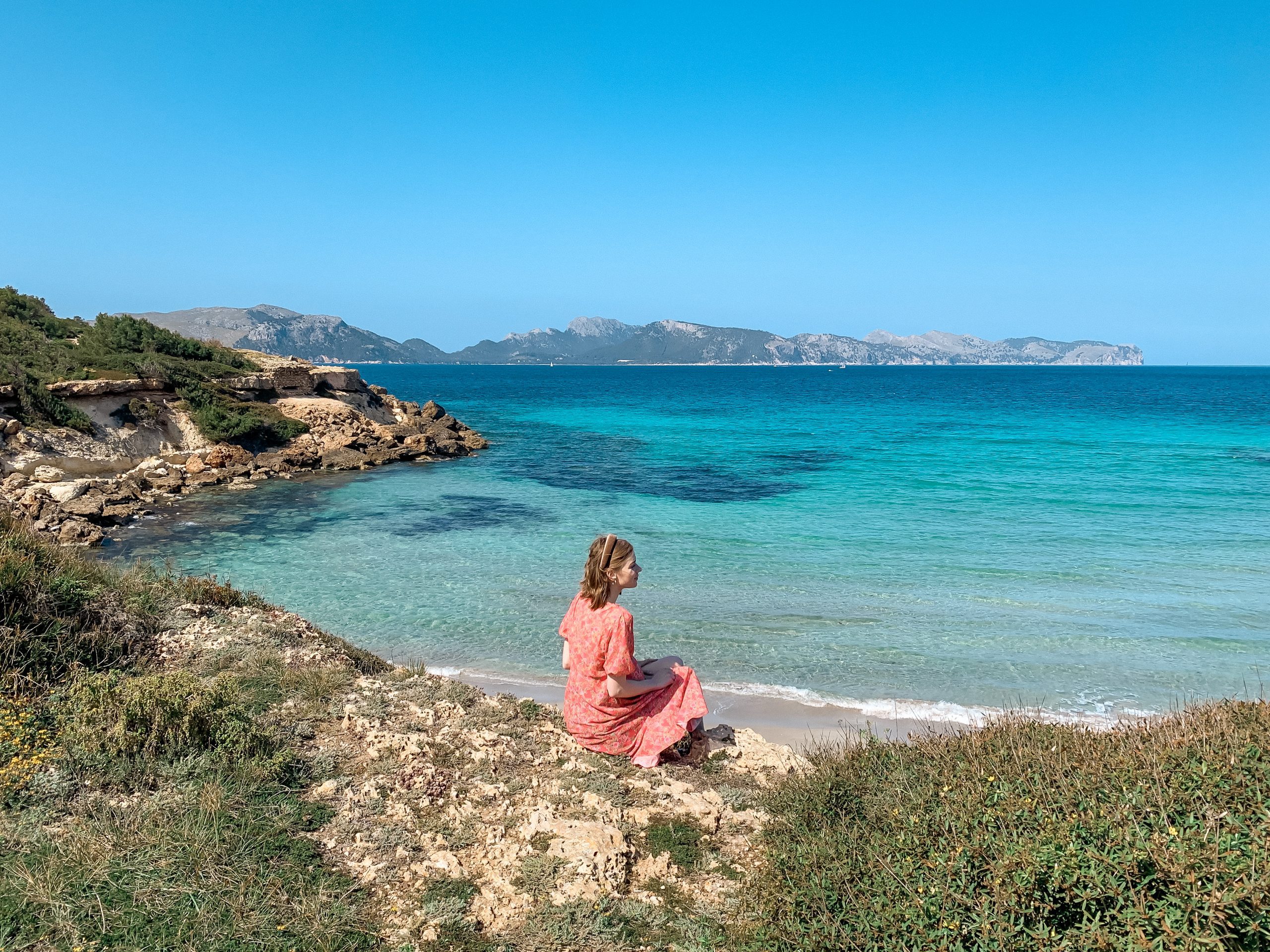 Where should I stay in Mallorca during the cold months? 
In my opinion, Palma is a great place to stay in Mallorca during the winter months as it has a lot to offer, even during the cold season. When I was in Palma in March, many restaurants and shops were open, but there were no tourist crowds. 
I also recommend visiting the remote areas of the island, especially if you want to have a quiet time and relaxing time. The great thing is that there are not too many people visiting Mallorca during the colder months so you will find some beaches just for yourself!
I wrote a complete blog post about the best areas to stay in Mallorca that you can find here 🙂
Amazing activities to do in Mallorca in winter: 
1. Explore Palma on a free walking tour
Free walking tours are the best way of getting to know a city in only one afternoon. And if you are visiting Mallorca in winter you definitely should not skip a free walking tour in Palma de Mallorca. You will learn a lot about Palma's history and see the city's most important places during your tour. 
How do free walking tours work? These walking tours do not have a set price, hence they are free. You do not need to pay anything, not even when you sign up for one. The best part about free walking tours is the local guides, which will show you Palma through the eyes of a person that lives there. 
After the tour, you will have the chance to leave your local guide a tip. And it is completely up to you how much you would like to tip them. It usually depends on your budget and on how much you actually liked the tour. I have done so many free walking tours all over the world and can highly recommend them to everyone!
You can find free walking tours in Palma here.
2. Explore Palma's old town with local shops and boutiques
Palma is a great shopping destination in Mallorca. And if you happen to be in Palma during the winter months you will have all the shops for yourself. Enjoy your time exploring local boutiques and bigger chains without having to queue for the cash register. 
You can find all kinds of luxury shops in Palma de Mallorca, like Gucci and Louis Vuitton. Or, you can go to Spanish chains Mango and Zara. These Spanish shops will most likely be cheaper in Spain than they are in your home country. If you are looking for a unique vintage shop, try "Flamingos Vintage Kilo", where you pay for items according to their weight. 
Don't forget to check out the Cathedral in Palma, definitely one of Palma's most important monuments. The surrounding gardens are also very beautiful. We were able to catch them with surrounding blossoming almond trees. So beautiful!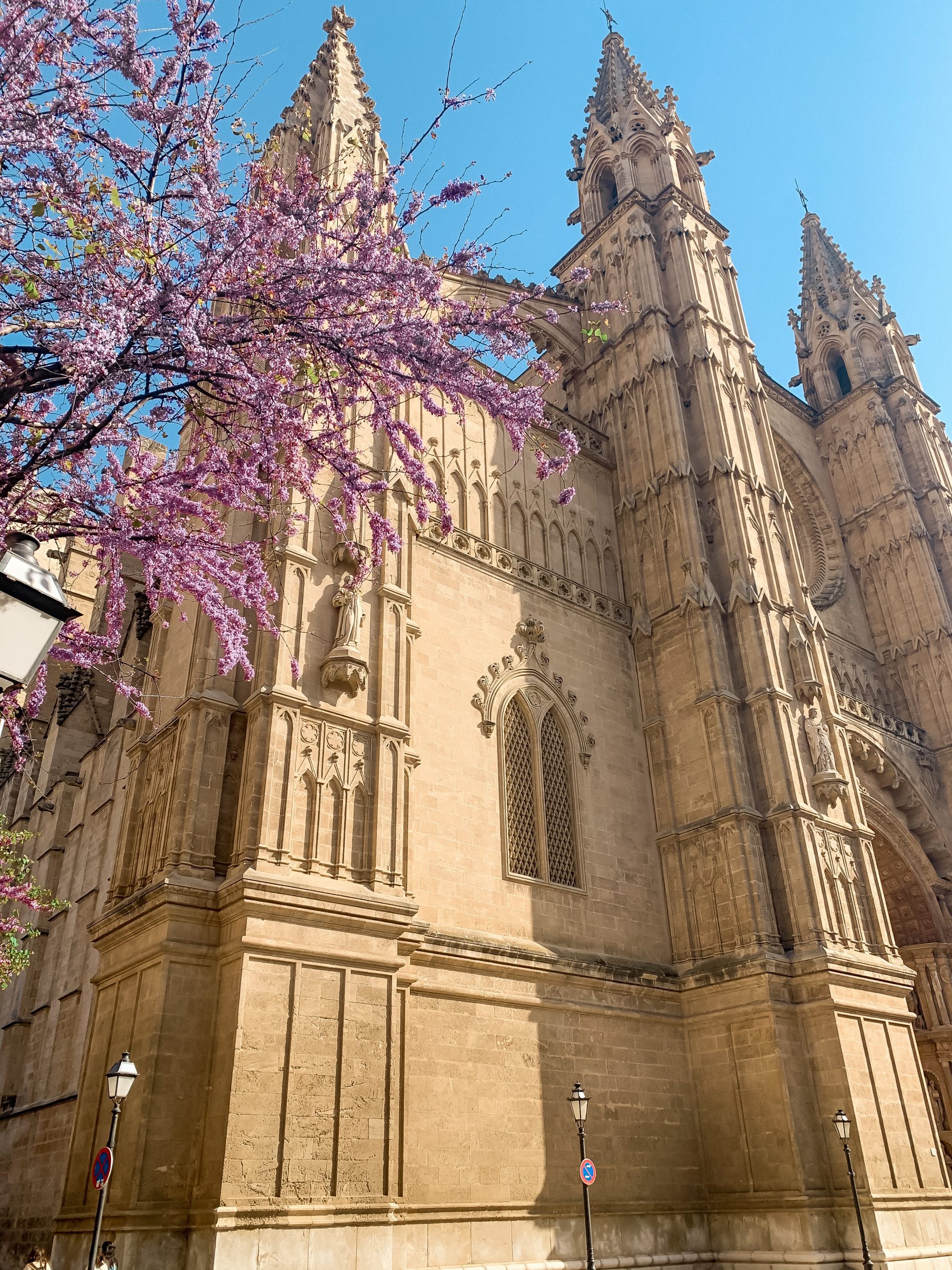 3. A very unique phenomenon in Mallorca in winter: Almond trees blossoming
If you happen to come to Mallorca in January-March you have to watch out for the following spectacle in nature: fields of beautiful almond trees blossoming. Something that only happens during the cold months of the year and completely covers the fields in dreamy rosy color. Some people would say that only because of that it is worth going to Mallorca during the winter months. 
There is no exact route where you can find these almond trees. But if you are close to the Tramuntana mountain region you should be able to see them. You can find them around Soller, Inca, Llucmajor or Bunyola. So, when you are doing your Mallorca road trip, watch out from the car to see the beautiful trees.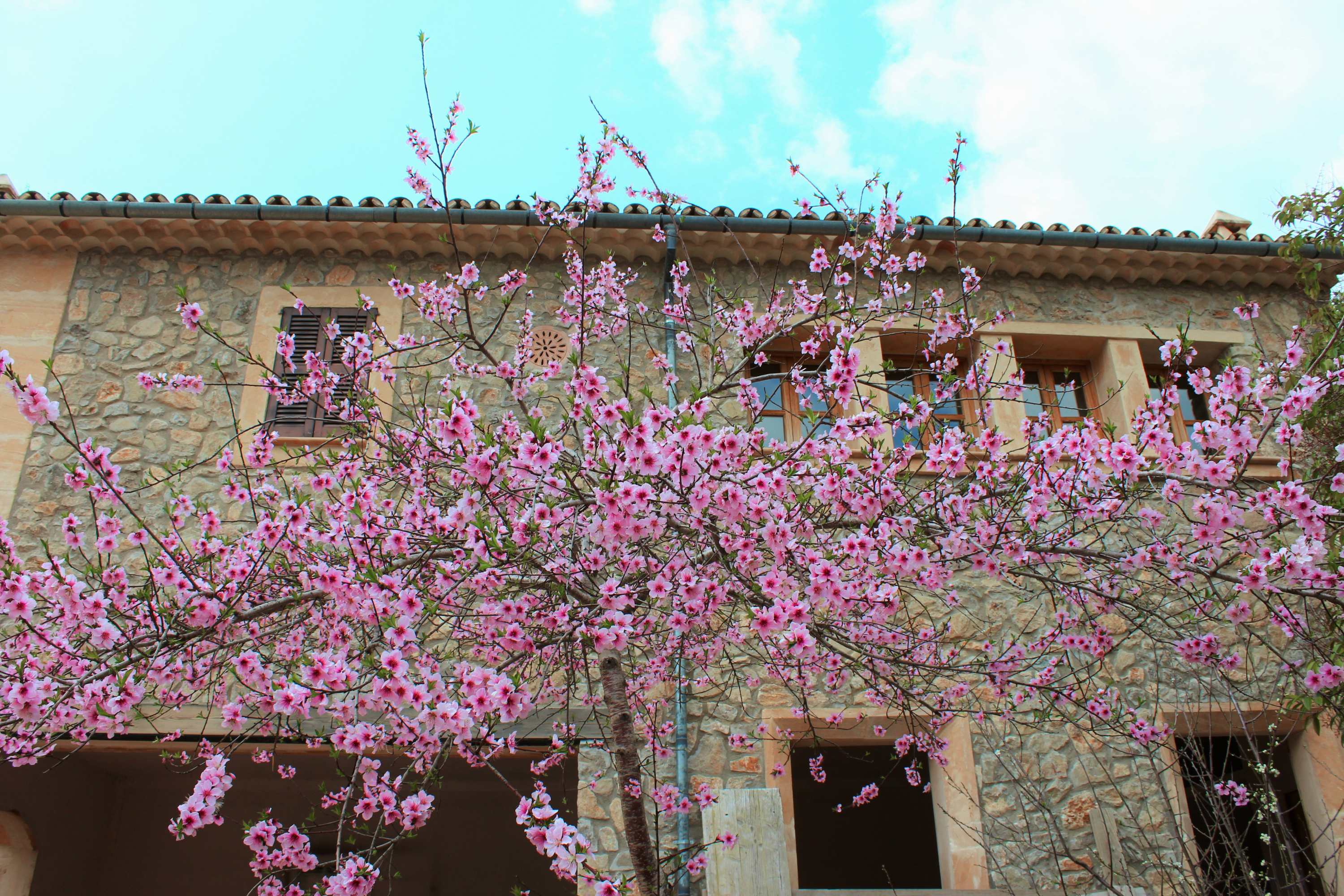 4. Stay in one of Mallorca's hotels in historical buildings
Stay in the gorgeous building of an old textile factory in Palma de Mallorca: Fil Suites
If you are looking for a great place to stay in Palma de Mallorca in winter, look no further. Fil Suites is a gorgeous hotel in the center of Palma, close to the port and other main attractions of Palma. Just look at how beautiful the interior design is!
Petit Hotel Hostatgeria La Victoria: Stay in an old monastery from the 18th century
This is the perfect place to stay in Mallorca if you are looking for a quiet area in nature. This cozy hotel is located in the North of Mallorca, close to great hiking trails and bays. The interior still looks absolutely authentic, like from an old movie.
My mom's and my personal favorite: Hotel D´Interior Ca Mado Paula
My mom and I stayed in this hotel during our stay in Mallorca in winter and we felt like in a fairytale. This hotel is located in a mansion from the 19th century with original stone walls and beautiful furniture. The breakfast is exceptional and the hotel terrace is absolutely romantic. My personal tip!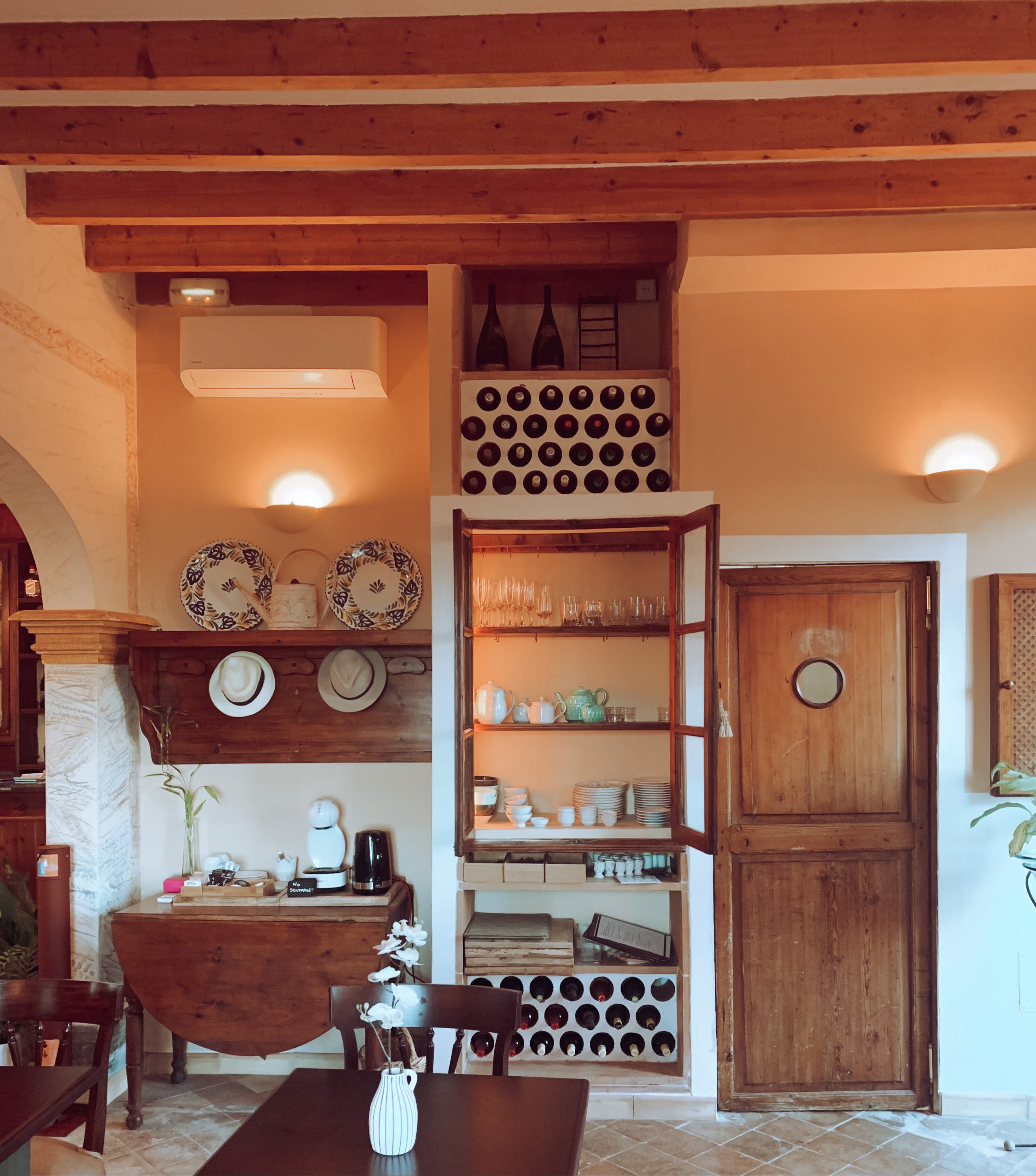 4. Enjoy the winter in Mallorca and go on a historical train ride in Soller!
My mom and I stayed in Soller when we visited Mallorca in March and had such a great time there. We found Soller to be very quiet and peaceful as there were not too many people staying in that area. The city has a very rustical vibe to it and you will feel like walking around an old fairytale town. One of the places you have to visit in Soller is the Plaza Constitución, the beating heart of Soller. To be honest, during the winter months you will not find this area to be very vibrant and full of people. This is the perfect place to enjoy a nice coffee during the afternoon.
There is one special thing about Soller that I can really recommend: The old funicular train of Soller connects the city with the little port town "Port de Soller". This train has been used since 1913 in order to transport not only people but also local products from the port to the town of Soller. You can take this train from the station in "Plaza de España" and enjoy the ride to the port. There is no prior booking necessary as you can buy your ticket directly on the train. Check the photos below! 
You can find more information about the historical funicular train here.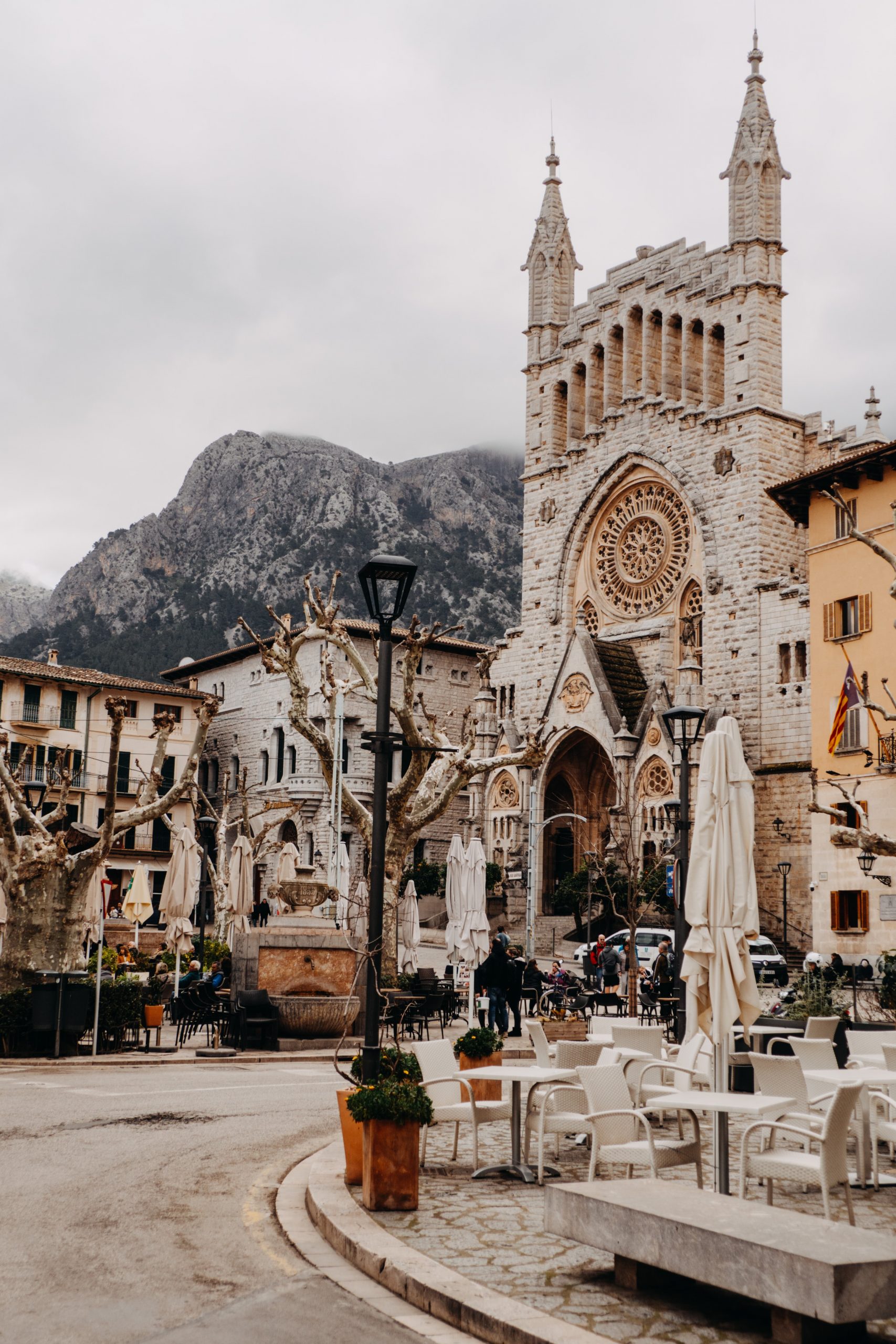 6. See the sunset at one of Mallorca's best sunset spots 
Mallorca has some mindblowing sunset spots. And the best part: If you visit Mallorca in winter you will have them (almost) to yourself. You won't see crowds of people at the same sunset spot fighting for the best view. And finding a parking space will suddenly be very easy. There are so many beautiful sunset spots in Mallorca that are worth visiting. But since I cannot talk about all of them, I will mention my two favorite ones here.
Here are my favorite sunset spots that you absolutely have to visit during your Mallorca winter trip: 
Mirador Sa Foradada
Mirador Sa Foradada is a gorgeous viewpoint on the West of Mallorca, close to the dreamy town of Deiá. My mom and I came back to this viewpoint to watch the sunset several days in a row because we just enjoyed it so much.
The great thing about it is that there is a small shop with tables, where you can buy snacks and drinks. Then, sit down at the tables and enjoy the evening while watching how the sun goes down. One of the must-see places in Mallorca in winter!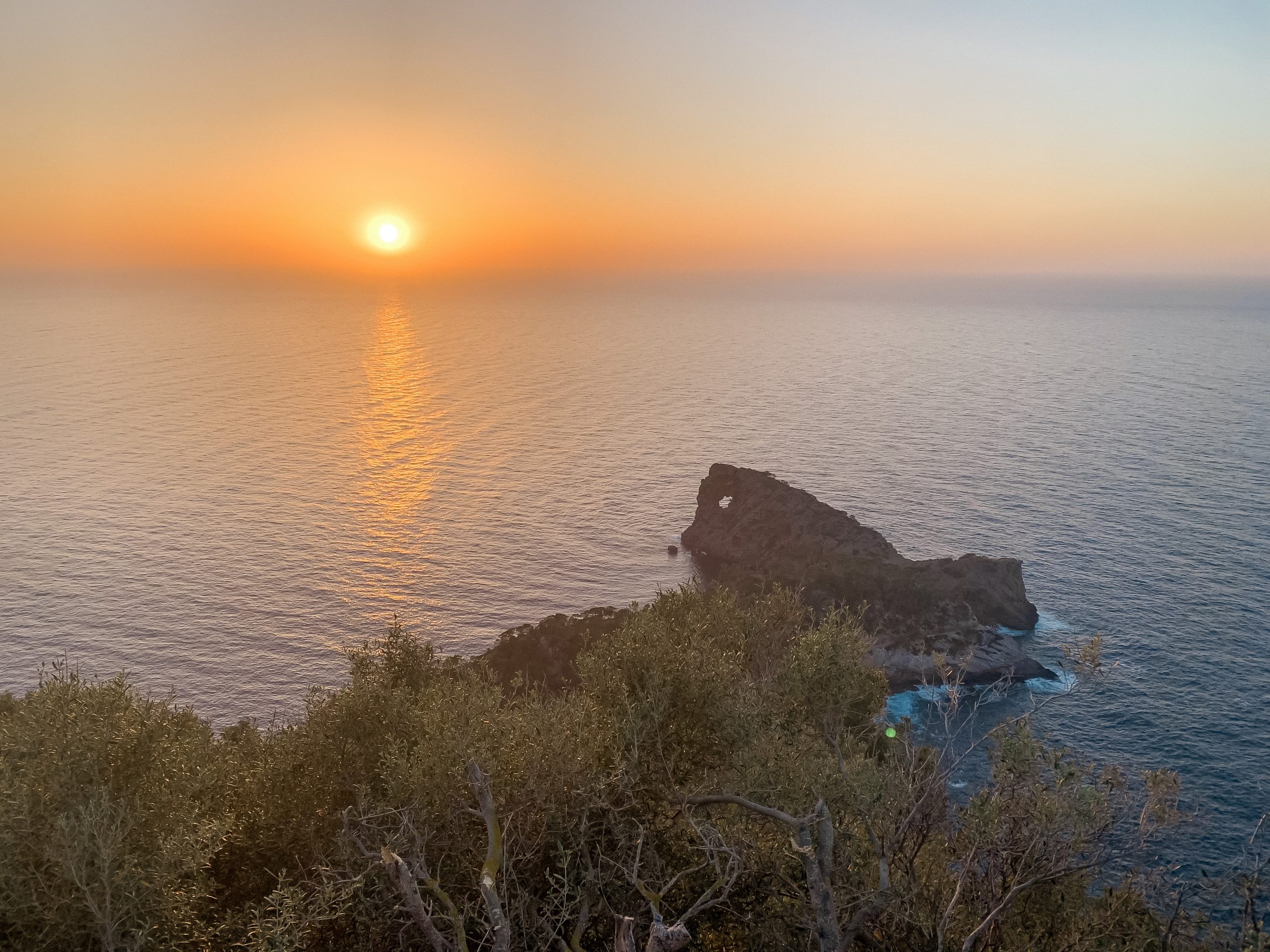 Mirador de Es Colomer
Mirador de Es Colomer is another breathtaking view point you cannot miss during your Mallorca trip. You will find this sunset spot in the North of Mallorca. We stopped at this place before continuing our journey towards Cap de Formentor, the Northernmost point of the island. Once you arrive at the viewpoint you will see a big parking space to leave your car. Then, you can go on the platform to have the most beautiful views of the island.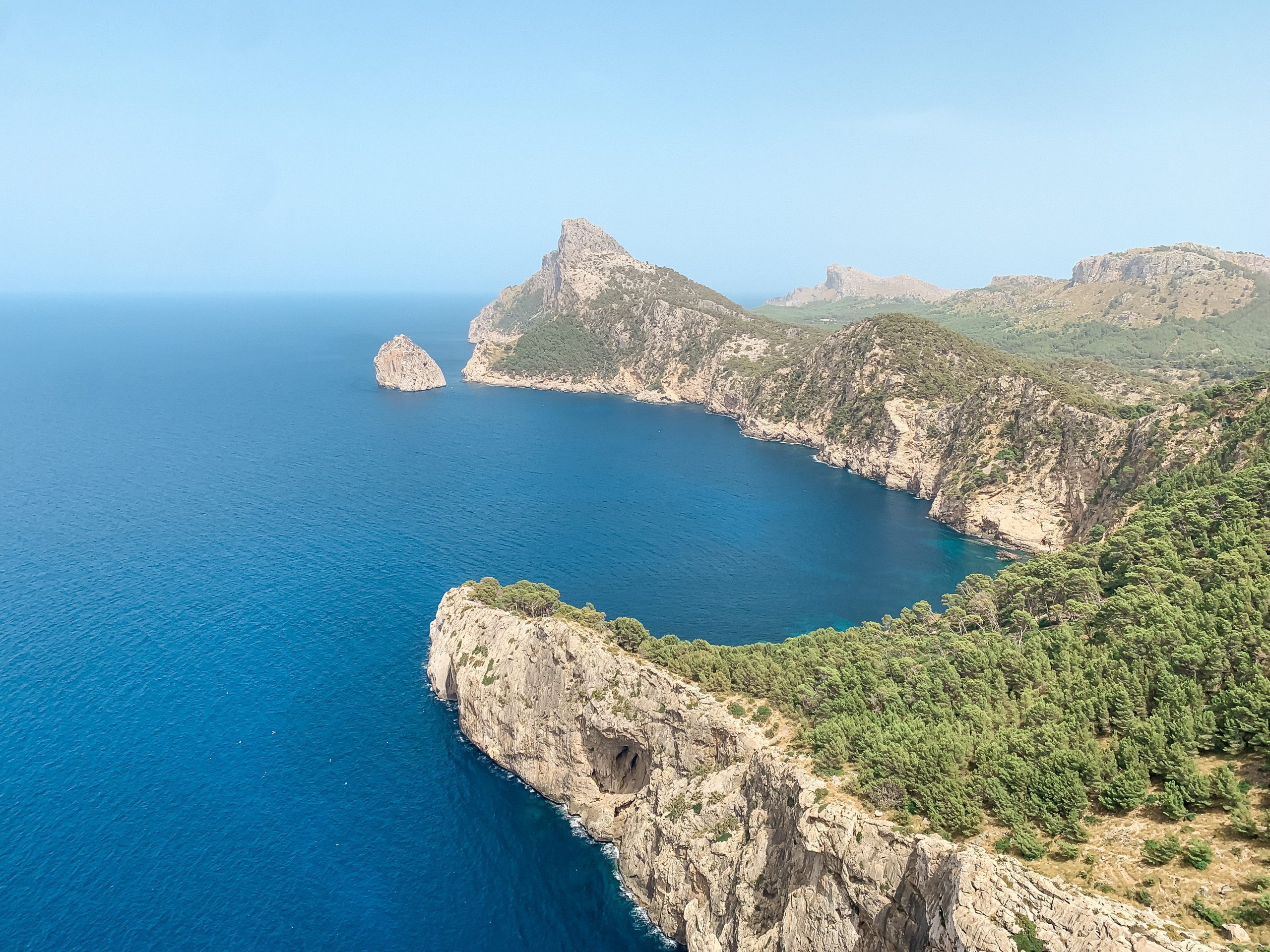 7. Explore the amazing Mallorquin cuisine in Mallorca
If you are a fan of Mediterranean cuisine, then you will absolutely love the food in Mallorca. Spanish food is known for its fresh ingredients, amazing seafood, and tasty olive oil. Believe me when I say Mallorca has all of that and so much more! What I love about Spain is that every area has its own traditional dishes. So whenever you come to a new region, you absolutely have to try the local cuisine. The good thing about visiting Mallorca in winter is that it will be so much easier to get a table at a good restaurant. 
 Here are some dishes that you have to try while visiting Mallorca:
Ensaimadas: Ensaimadas are a local pastry that Mallorca is famous for. It has a snail form and consists of sweet dough covered in powdered sugar. You can also try variations with sweet cream or chocolate. So delicious!
Pan amb oli (with tomato!): It is very typical in Spain to order this dish as an entry before the main dish. This is fresh bread covered in tomato paste and olive oil. Some places offer this with garlic. One of my favorite things to order in a Spanish restaurant!
Arroz brut: Translated, this dish means "dirty rice". The reason for that are the added ingredients that color up the rice to make it look dirty-ish. This dish is similar to the Valencian paella, typically made with rabbit meat and vegetables. Such a comfy dish to order during the colder months in Mallorca!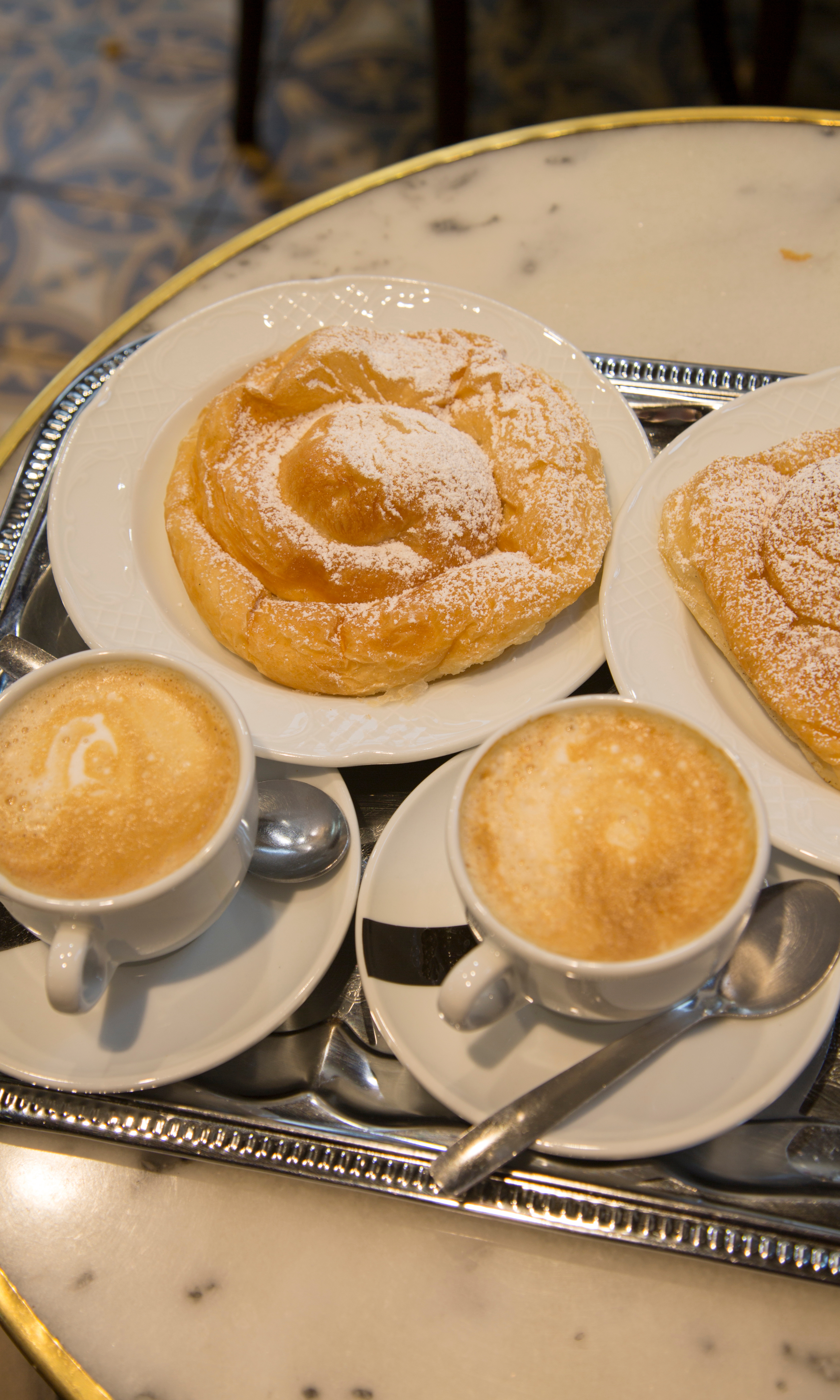 8. Go hiking in the Tramuntana Mountains during the winter months
Did you know that Mallorca is such an underrated hiking destination? Why? The answer to that question is the Serra Tramuntana Mountain range: Mallorca's UNESCO world heritage site that you cannot miss during your Mallorca trip. The Tramuntana Mountains cover the whole western area of the island. When I visited Mallorca with my mom we saw so many sheep during our hike! And I have heard that you can find other animals as well. As not that many people go hiking during winter in Mallorca you might encounter several wild animals during your trip. We even saw a couple of sheep on the street and had to wait for them to cross before continuing our road trip!
Here are a couple of places in Mallorca where you can go hiking: The area around Soller or Deiá is one of the most popular ones for hiking. There is even a hiking trail connecting both cities. Another very popular hiking route starts in Andratx and goes to the Serra Garrafa. The views you will have during this hike are incredible! 
Make sure to take proper footwear on your hike and to take enough water with you!