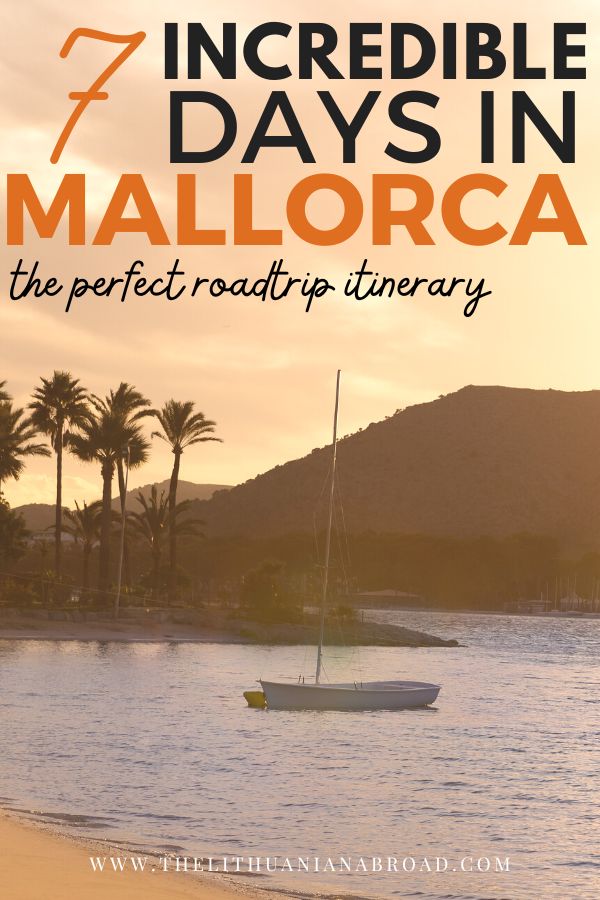 I have visited Mallorca so many times in my life, but still, I don't think I will ever get enough of it. Mallorca is a gorgeous island full of nature, idyllic beaches, romantic towns… The list is endless! Are you planning to go to Mallorca soon but are unsure which places you should visit? Then you came to the right place. I wrote this Mallorca itinerary which includes all of my Mallorca highlights.
The best places in Mallorca, the best activities, and the best beaches of the island in one blog post. I made sure to add everything you need to know before visiting. By the way, in case you would like to rent a car in Mallorca, keep reading. I have a discount code for my readers! 🙂
So let's go: What do in seven days in Mallorca, the perfect road trip itinerary.
Affiliate links may be sprinkled throughout the free content of this blog post. If you purchase from one of the links I may receive a small commission while the price for you stays the same. This helps me cover the costs of The Lithuanian Abroad. Gracias!
---
Other blog posts about Mallorca that you cannot miss!
Mallorca bucket list with 17 fun activities you can do in Mallorca: This blog post has a complete bucket list for visiting Mallorca. It is full of ideas for fun activities you can do on the island, from boat trips, hiking, beautiful towns, and more!
10 excellent tips for visiting Mallorca: I tried to write everything I wish I had known before visiting Mallorca for the first time. Where to rent a car in Mallorca, where to stay, the best beaches to see, and more. Check out this blog post for more.
15 Things you can do in Alcudia, Mallorca: Alcudia is one of Mallorca's most beautiful towns. Good news! I wrote a complete blog post with information about everything you have to know about visiting Alcudia. Check it out!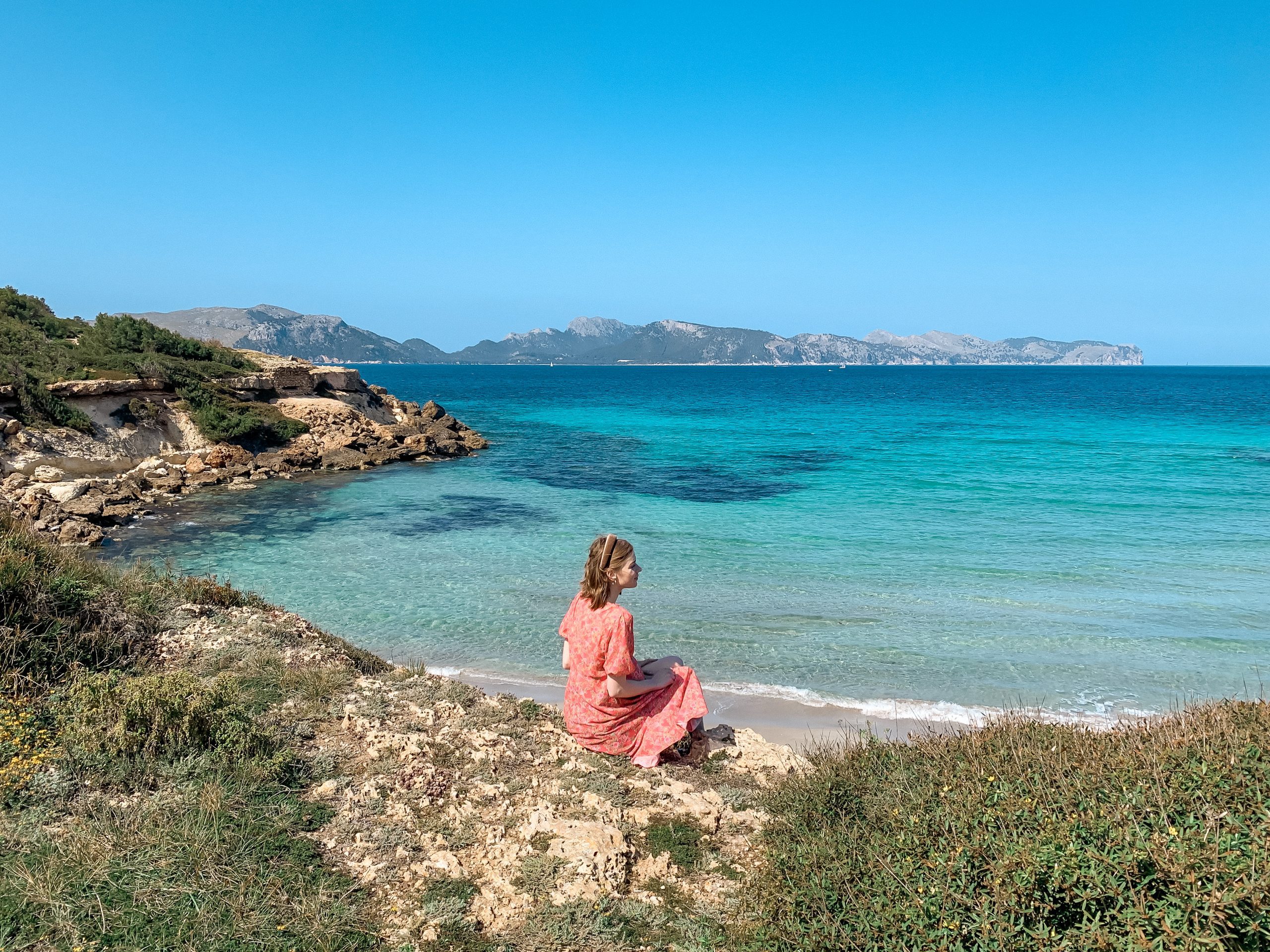 Renting a car in Mallorca: A must! (Keep reading for a discount) 
Renting a car in Mallorca will make your trip so much easier. The majority of people going to Mallorca get a rental car and I absolutely recommend doing so. You will be so much more flexible and will be able to visit all places whenever you want! The great thing is that Mallorca is only a small island, so nothing is too far away and you can reach most destinations easily by car. 
If you want to rent a car in Mallorca, you have to check out offugo.es. This is the first rental car company I know that handles the whole process of renting a car online. When booking your car you have to upload all your documents to the website. A couple of days before your pick-up date you will get instructions on where to find your car at the airport in Mallorca. At no time will you have to queue or wait in line in order to pick up or return a car! We tried offugo.es when were in Mallorca and were impressed by how smooth everything went. 
Use the discount code GABI10 for a 10% discount on your booking with offugo.es!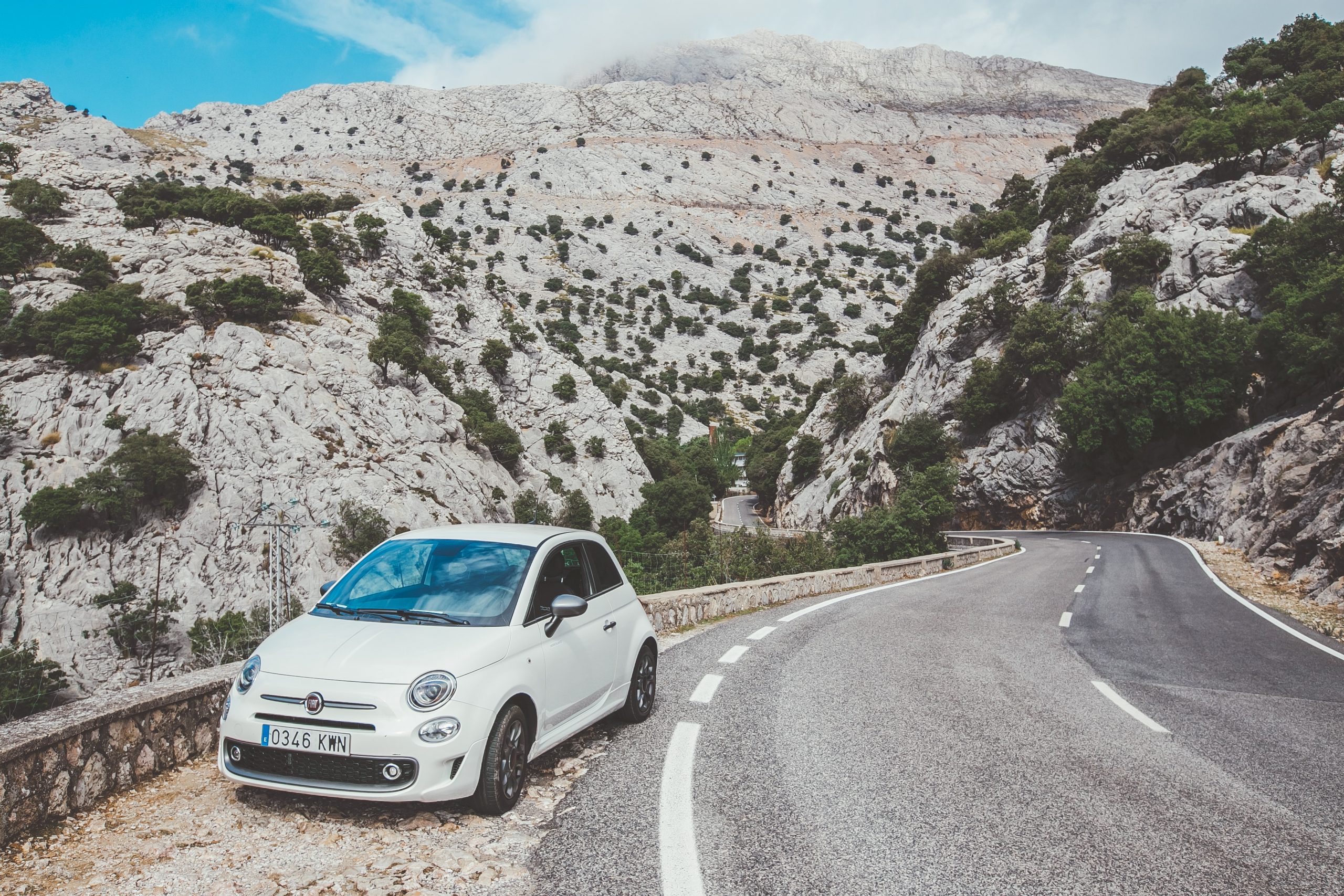 Mallorca itinerary: 7 days that you will never forget!
1st day: Arrive in Palma and have a walk around the city 
A place to stay in Palma de Mallorca that I can recommend is Fil Suites, located in a historical building that used to be a wool factory. Stunning!
My top tip: You have to visit "Can Joan de s'Aigo" for Ensaïmadas, Mallorca's specialty pastry!
Palma is the capital of Mallorca and the biggest city on the island. Since you will probably arrive at the airport of Palma de Mallorca I made sure to start our Mallorca itinerary here. If you have a rental car make sure to pick it up at the airport (use my code GABI10 on offugo.es for a 10% discount!) and drive to your destination. 
Since you will probably be tired on your first day, I would suggest just walking around the gorgeous old town of Palma and having lunch or dinner in the city center. A beautiful place for lunch and dinner is "Mar de Nudos". It is located right at the port where you have gorgeous views of the boats and the coastline. 
There are so many great places that you have to see in Palma. First of all, make sure to visit Palma's cathedral "La Seu". It's the city's most important monument that you have probably seen on postcards. Palma's cathedral has a very interesting history: It was built on top of a mosque which again, has been built on top of a former catholic church. The one and only Antoní Gaudí was the architect that restored this building at the beginning of the 20th century. 
A very special place you have to visit in Palma is the Arab baths. These are ruins of ancient baths that were built around the 10-12 centuries. They are located in a very beautiful and romantic garden. The Arab baths are a small monument and it won't take you long to visit them!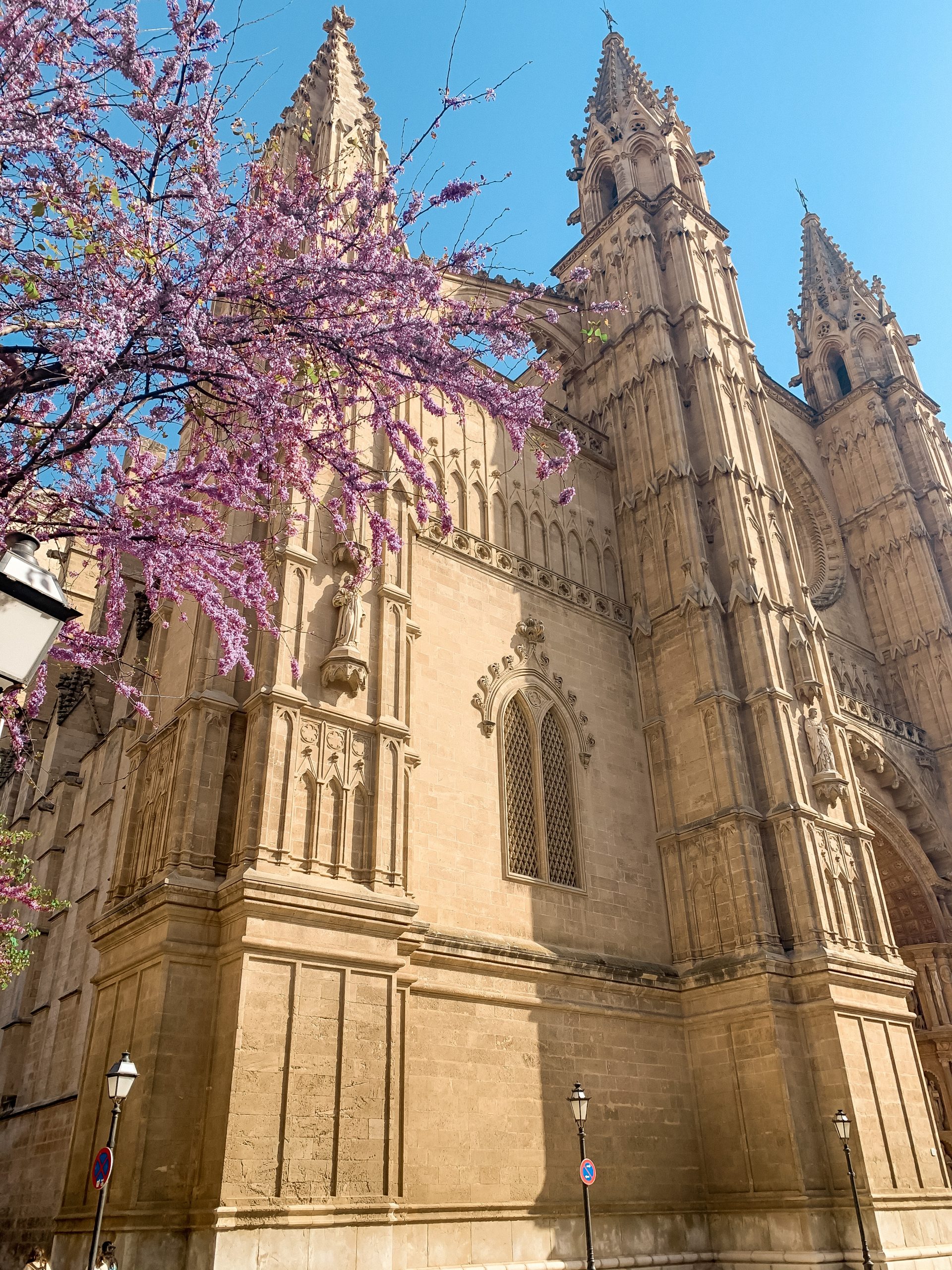 What about a free walking tour in Palma?
By the way, I am a huge fan of free walking tours. If you want to see the most important places of Palma in only one day, you should check them out. How do free walking tours work? These tours do not come with a set price, so they are free. The best thing about free walking tours is the local guides that will show you the cities through the eyes of a person that lives there.
At the end of the tour, you have the chance to leave your local guide a tip. How much you would like to give them is completely up to you! It usually depends on your budget and on how much you actually enjoyed the tour.
You can find all free walking tours of Palma here
Day 2: Our Mallorca itinerary continues: Drive to Valldemossa
A great place to stay in Agroturismo Son Viscos, surrounded by nature!
My Top Tip: If you still feel like visiting a beach today, I can give you the following tip: My friend from Mallorca loves Cala Banyalbufar, which is a 30min drive away from Valldemossa.
Many people say that Valldemossa is Mallorca's most beautiful town. But don't just take my word for it! The northeast of Mallorca is so gorgeous that I invite you to spend some time here. Valldemossa is a small town with only 2000 inhabitants, but don't you think that you will get bored there!
Places you have to visit include a monastery from the 13th century called Museu Cartoixa de Valldemossa. Apart from that, you will get to enjoy the small streets of Valldemossa that are full of flower decorations. There are many hiking trails starting from there as well. If you like hiking, you will especially enjoy this area of Mallorca. Golfing and horseback riding are also very common activities in Valldemossa.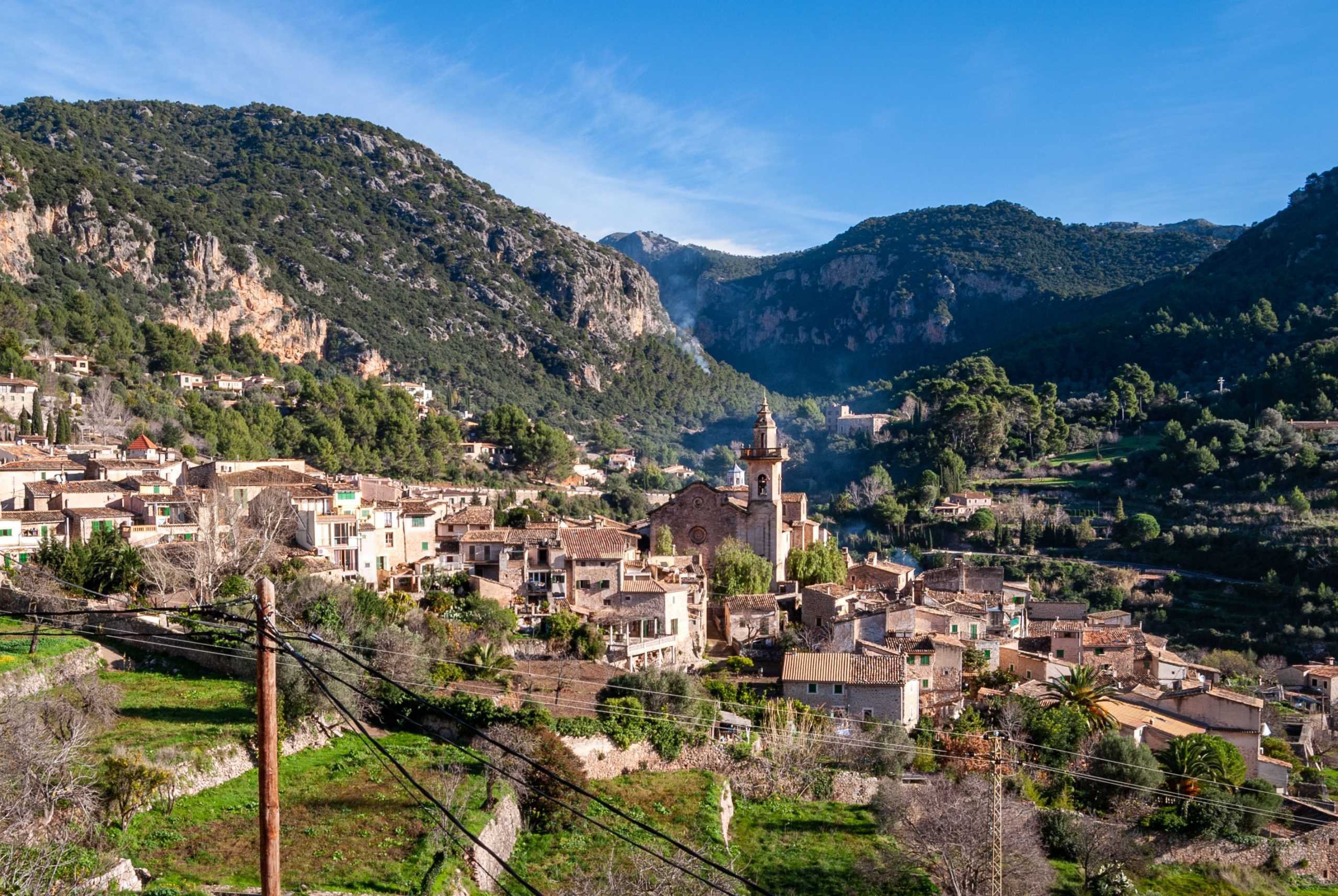 Day 3: Drive to Deiá, one of Mallorca's most beautiful towns
Check out hotel Sa Pedrissa in Deiá. Probably the most beautiful hotel in Mallorca. Look at these views!
My top tip: Café Sa Fonda is a small restaurant with a terrace. Amazing food and views are guaranteed!
When I went to Mallorca we only accidentally ended up in Deiá and I could not believe how beautiful it was. Even though Deiá is a small town you will not get enough of its romantic charm and small streets. Close to Deiá is a beautiful history museum called Son Marroig. This building used to be the mansion of the Austrian archduke Ludwig von Salvador. Today you can admire this historical building with its original furniture and panoramic sea views. A great place to spend the afternoon!
The best part: Close to Deiá is a tiny hidden beach called Cala Deiá that you can check out. We do not want to forget the best beaches in our Mallorca itinerary, right?
Finish your day in Deiá at the viewpoint Sa Foradada for sunset. This is a very popular spot where fellow travelers come to admire the rock formations from this viewpoint. There is also a small bar where you can order coffee or a refreshing drink while watching the sun go down. So beautiful!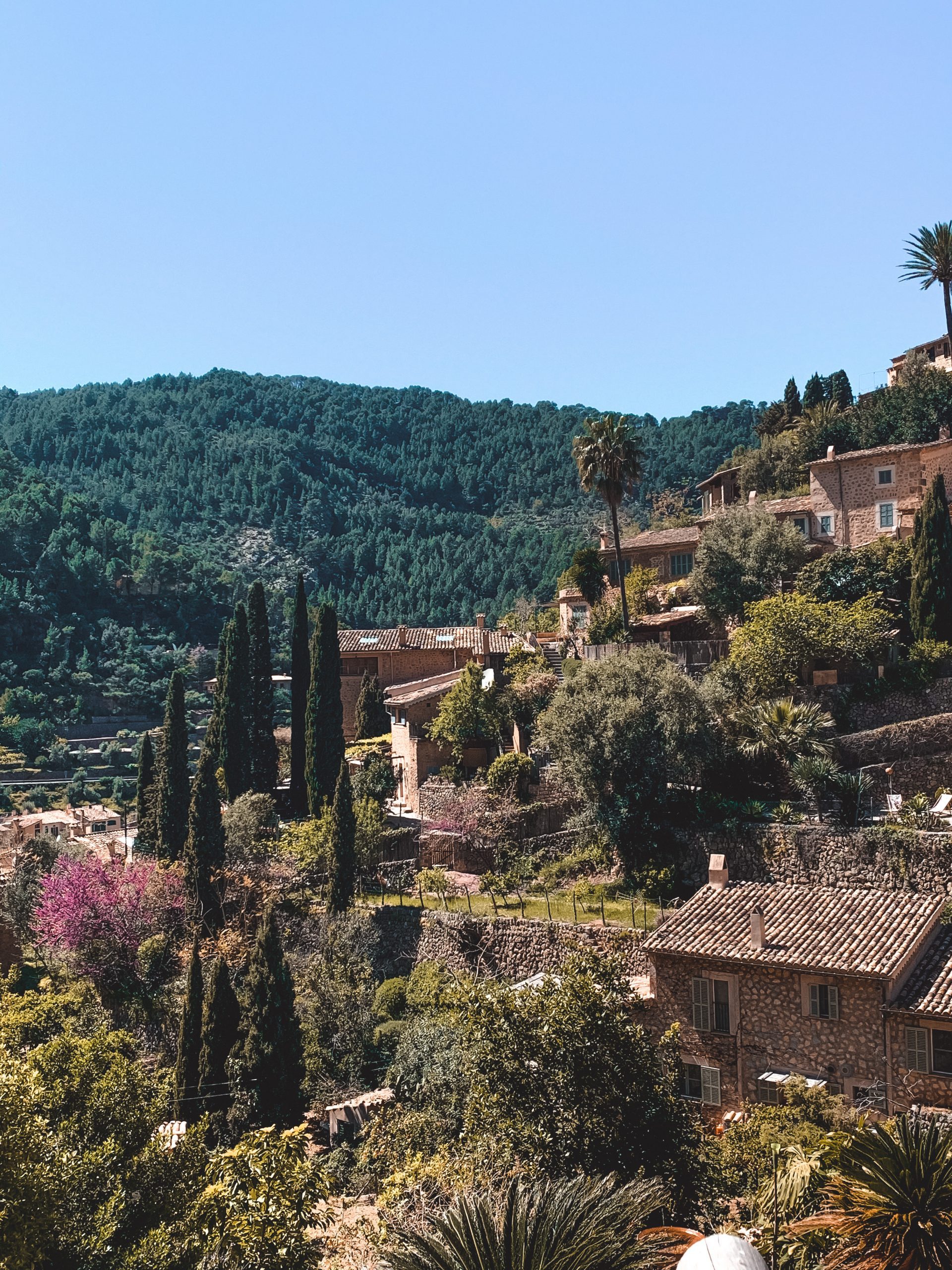 Day 4: Go to Soller and admire the beautiful oldtown 
A great place to stay in Soller is Hotel El Guía, right in the heart of the city!
My Top Tip: Visit Port de Soller and walk around the beach promenade
Now you can decide: Do you prefer hiking to Soller or going there by car? You should know that there is a short hiking trail of around 10 kilometers from Deiá to Soller. (You can find more information here) 
But Soller is definitely worth visiting! Centuries ago, this city gained prosperity due to the lemon and orange trees that grow around it. Once in Soller, head to plaza de la constitución. This square is the pounding heart of Soller. You will find many restaurants and bars here. Make sure to spot the famous train "Ferrocarril de Soller". This train has been connecting Soller with Palma since 1912. By the way, this train is one of Soller's main attractions and carries more than one million passengers each year!
A true gem in Soller is the modern art museum "Can Prunera".There you will find art from local Mallorquin artists like Francesca Martí But also from international artists like Picasso and Warhol.  
If you happen to go to Soller on a Saturday, you have to check out the local market. To be fair, Soller is not a know shopping destination. But maybe you will find a nice souvenir there?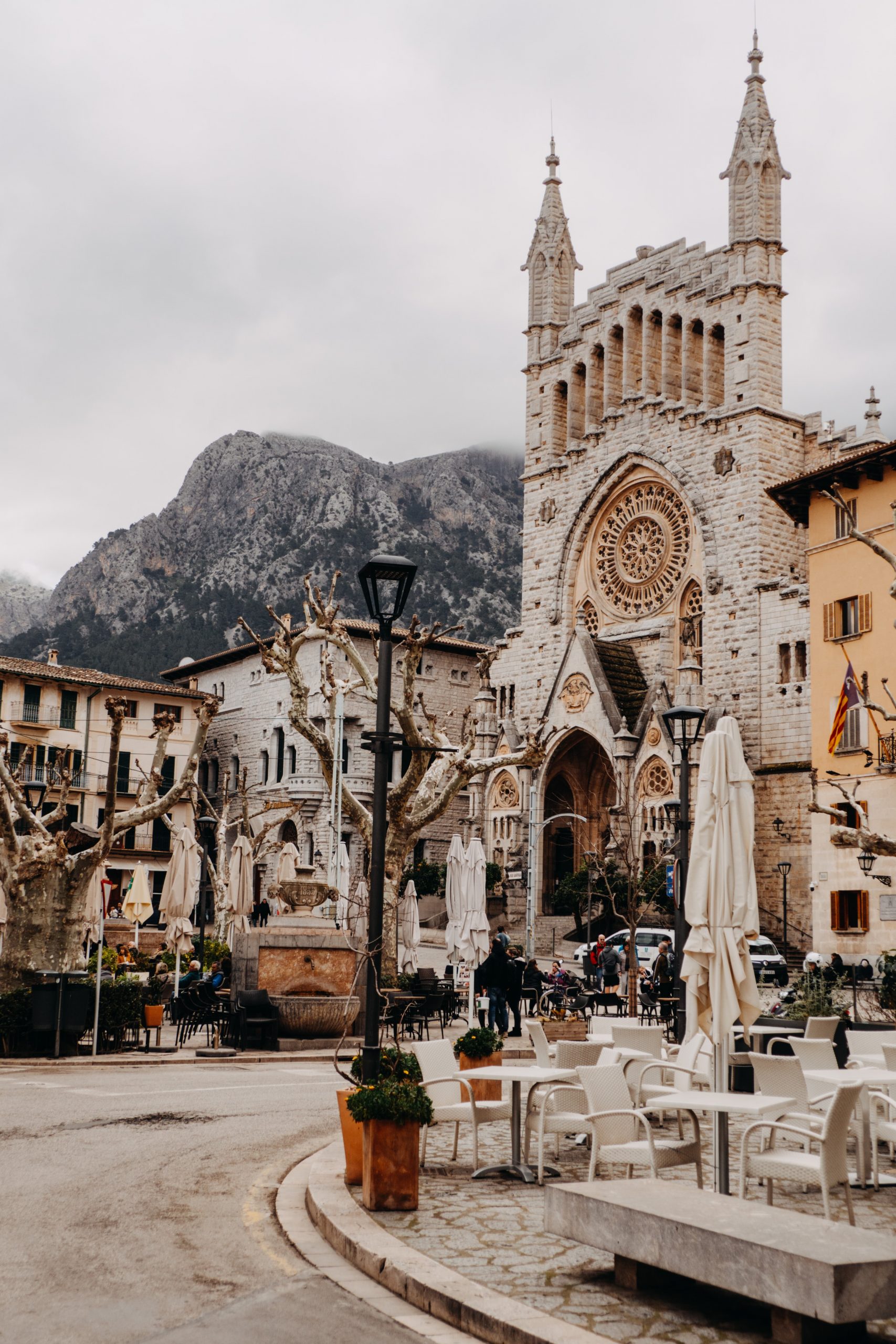 Day 5: Drive to Alcudia, the beautiful town in the North of Mallorca
Stay in Hotel Can Mostatxins, located in two buildings from the 15th and 19th centuries. So authentic!
My top tip: Try restaurant Ca'n Punyetes, in Port d'Alcudia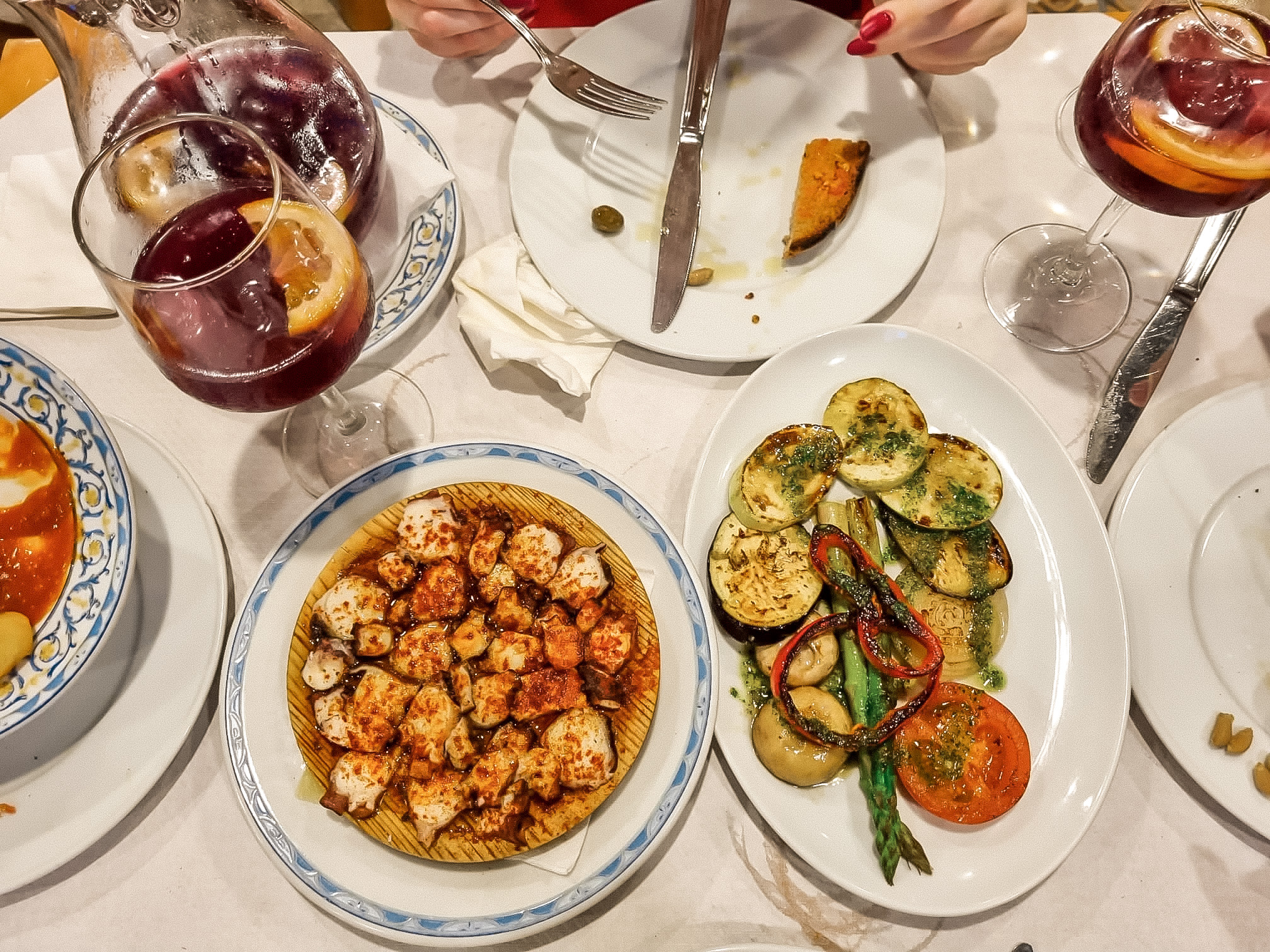 Alcudia is definitely one of the most beautiful towns in Mallorca. The unique thing about Alcudia is that the town is surrounded by ancient city walls. And yes, you can walk on them and enjoy Alcudia from above. (See the photo below!)
Another reason why I can recommend Alcudia is the beautiful beach Playa d'Alcudia. This beach is very family-friendly because the water is very shallow. Perfect if you are planning to visit Mallorca with children.
Close to Alcudia is the city of Pollenca which is worth visiting as well. The most impressive monument of Pollenca is definitely the "chairs to the chapel" (You can look it up on google!). These are 365 stairs that go up to a viewpoint. Would you take the challenge and go up? (You can reach the viewpoint by car but that is not as cool!) 
If you can't get enough of the beaches in Mallorca there is a boat tour we did that starts in the Port of Alcudia. This tour takes around 4-5 hours and takes you to the beautiful beaches and bays around Alcudia. The boat stops at 3 beaches where you can jump into the water to snorkel and swim. Be aware that there are beaches that you can only reach by boat. That's why I recommend everyone doing a boat tour when you are visiting Mallorca.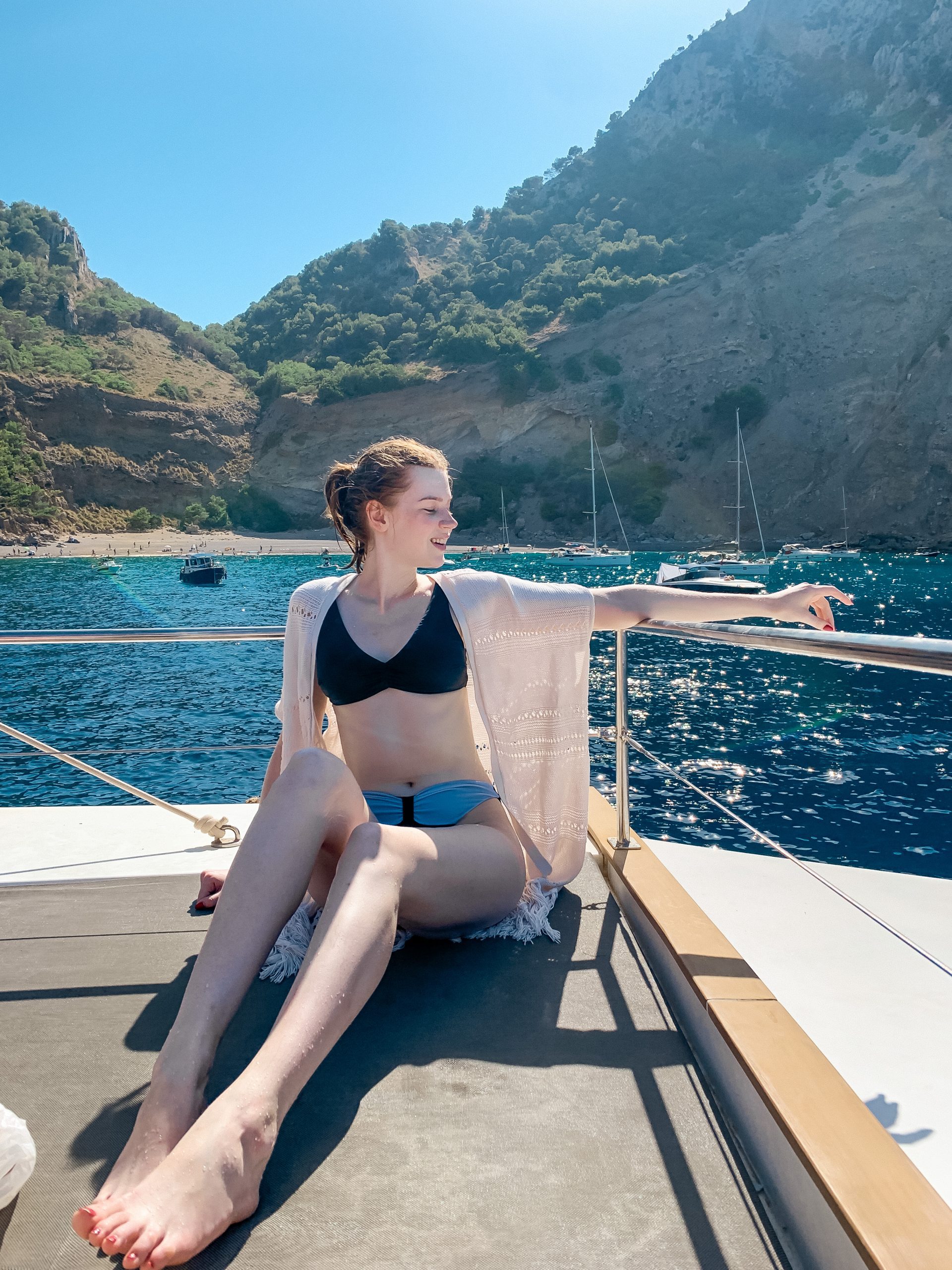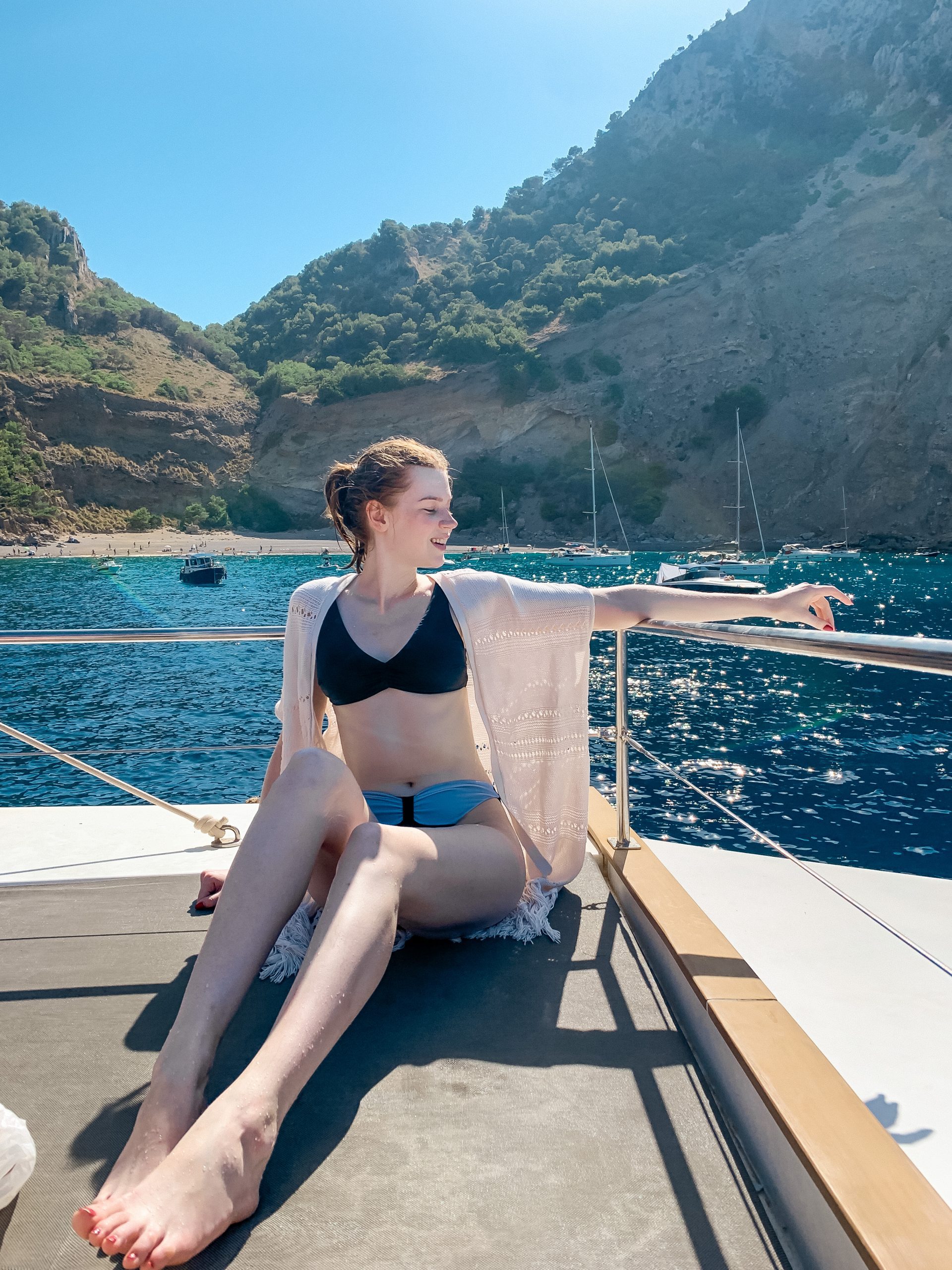 Day 6: Cap Formentor and Playa de Formentor or Playa Figuera 
This day will be a big one-day trip! So make sure to take comfortable shoes and enough water with you. Cap Formentor is the northernmost point of the island. Visiting it should definitely be part of your Mallorca itinerary. 
The first destination of today should be the viewpoint "Mirador Es Colomer". This is one of the most impressive viewpoints I have seen so far in Mallorca. You can easily reach it by car. There you will be able to walk around incredible rock formations with mindblowing views of the sea.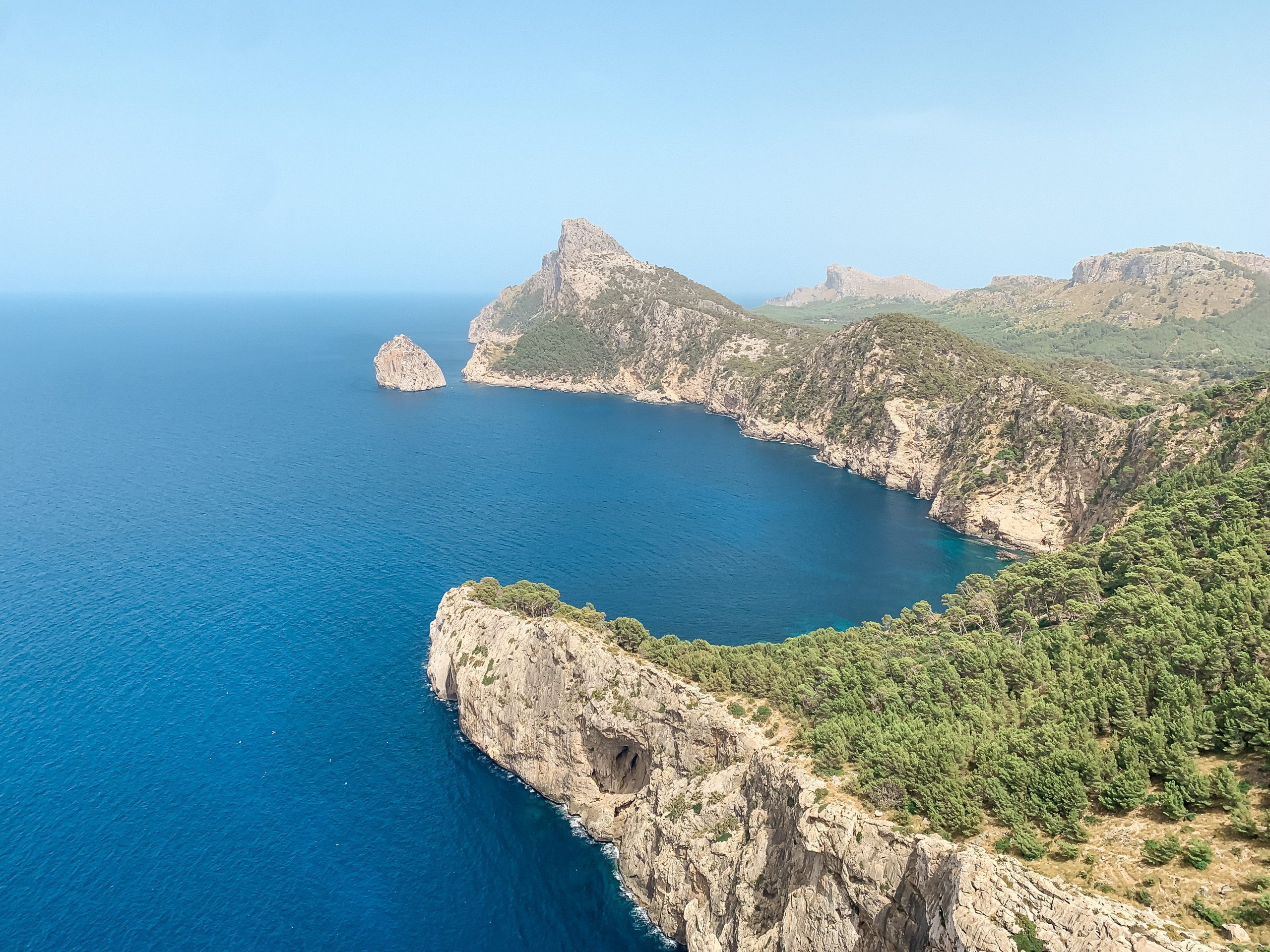 Then, let's continue driving up north towards Cap de Formentor. On the way, there is a beautiful beach called Playa Formentor. We really enjoyed this beach because the water was insanely clear. And there are trees that give you shade in case you do not want to be in the sun the whole time. A word of caution: The few places where you can buy food and drinks there are quite pricey. So maybe make sure to stop at a supermarket before!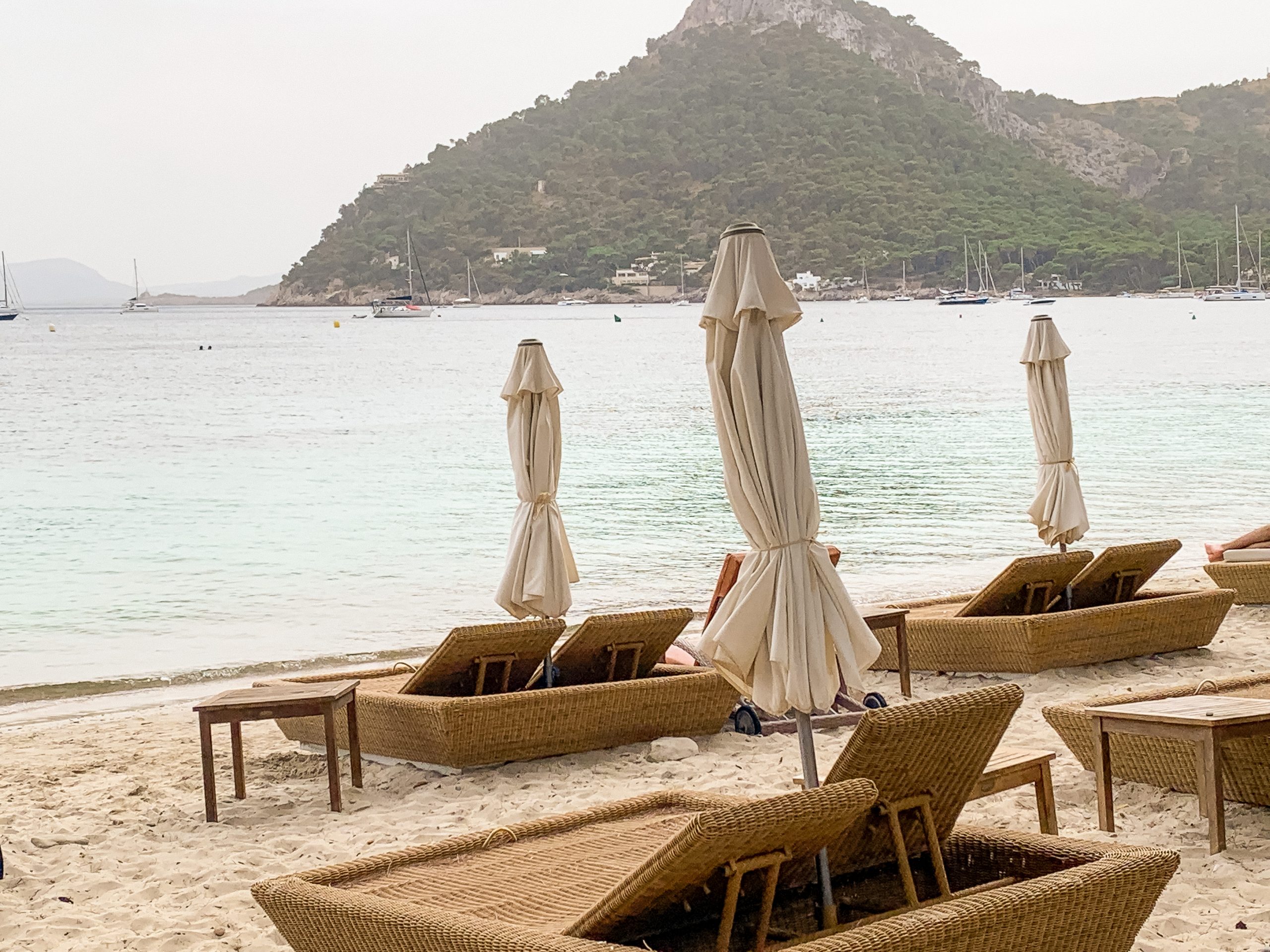 If you would like to continue your journey further just keep driving toward Cap Formentor. At some point, you will have to leave your car in a parking lot. You can only reach the very top of the island by hiking or by taking the bus. The hike to Cala Figuera will take around one hour. Is that not enough for you? Then you can even hike further. You can find the timetables of the buses going to Cap de Formentor here.
Day 7: Let's go to Arta and visit Cala Mesquida, one of Mallorca's most beautiful beaches
Artá has many boutique hotels. Check out Hotel & Restaurant Jardi D'Artá. The perfect place to relax!
Top tip: My friend who is from Mallorca said that her favorite beach is Cala Na Clara. It is only a short drive away from Artá!
Many people say that Calla Mesquida is one of Mallorca's most beautiful beaches. That's why I wanted to dedicate it a whole day. You will probably be tired from the previous day anyway. So how about a nice and relaxing day at the beach?!
Artá is a small town in the northeast of Mallorca. This place is full of boutique hotels and beautiful places to stay. If you would like to spoil yourself with a night at a beautiful hotel, now is your perfect time to do so! The city center of Artá is very small and quiet. Perfect for a walk in the afternoon. Enjoy the last day of our Mallorca itinerary before you have to head back to the airport!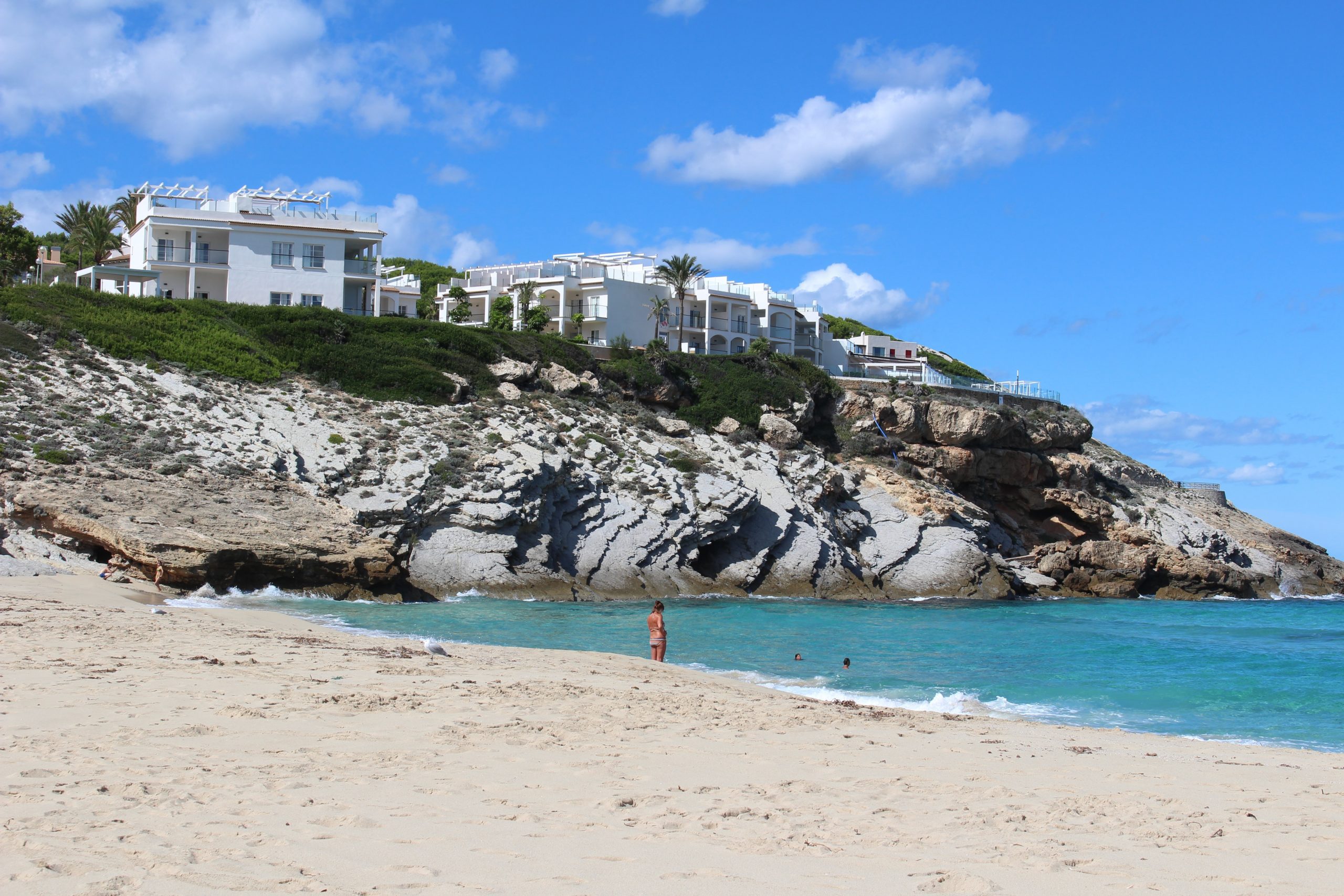 You could not get enough from this Mallorca itinerary?! Here are some other activities you can do and continue your road trip
Visit Mallorca's famous caves: Coves del Drach 
This underground cave system is located in Porto Cristo, on the east coast of Mallorca. This activity is perfect if you think you have seen enough beaches and want to explore Mallorca from a different angle. The Coves del Drach are four underground caves that are connected to each other. And the best part: It is open to the public! The visit ends with a classical music concert that is performed by musicians on small boats on a lake in the caves. Truly magical! 
You can find more information and buy entry tickets here.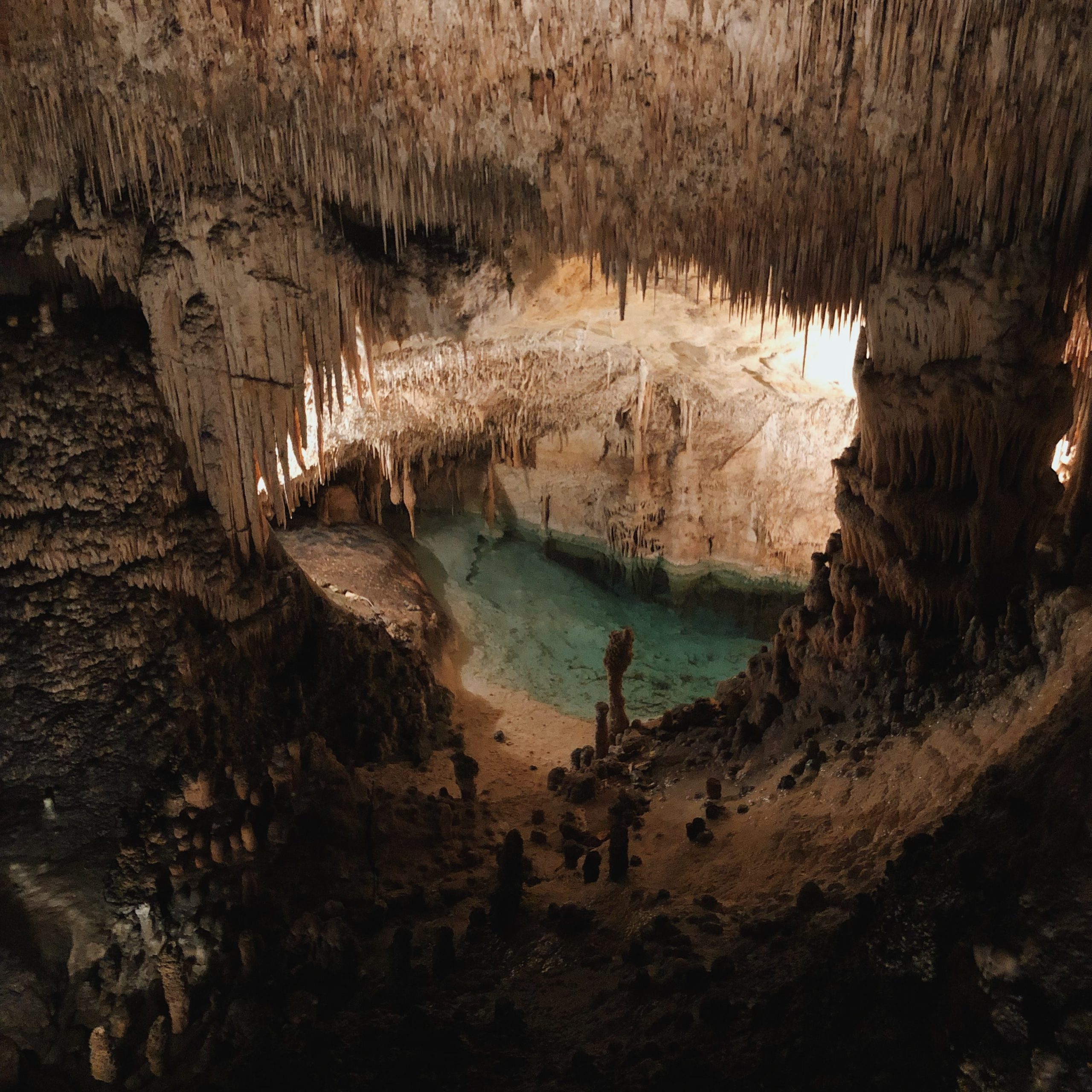 Go Scuba Diving in Mallorca
This activity is for the brave travelers amongst us: You can go scuba diving in Mallorca, in case just laying down at the beach the whole day does not satisfy you. This tour takes place close to Palma. 
Check out this tour on GetYourGuide for more information. 
Did you know you could go dolphin watching in Mallorca?
Yes, that's right. There are several places in Mallorca where you can go dolphin watching. 
These tours usually take place around sunrise. What I can recommend to you is going on a small boat. Big boats tend to get crowded and you will not be able to see the animals as close you can on a smaller boat. I am sure this will be an unforgettable experience!
This is an example tour for dolphin watching in Mallorca. Check it out!