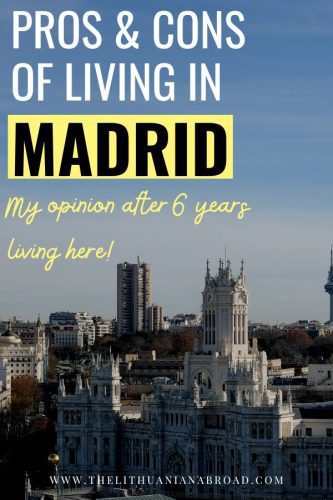 I moved to Madrid in 2017 and have been in love with the city ever since. The small streets in the city center, the atmosphere in the city, the food culture, the people. Living in Madrid really shaped my 20s and made me become the person I am now. Right now, I could not think of any other city on this planet I would rather live in. 
Are you currently debating whether you should move to Madrid, or accept a job offer here or are you thinking about whether you should study abroad in Madrid? Then, keep reading. 
In this blog post, I want to give you my honest opinion about living in Madrid. No bullshit, but nothing but the truth. Madrid is an amazing city to live in, no doubt. But it has its ups and downs. After all, no place on this planet is perfect, and so is Madrid. 
That's why this blog post not only covers the amazing things about living in Madrid. We also talk about problems, current politics, and other things you should know. 
Here come my personal pros and cons list about living in Madrid!
---
Other blog posts about Madrid you should check out: 
Cost of living in Madrid: I wrote this detailed guide about the cost of living in Madrid where I go through all of my expenses. Here, I talk about rent, expenses, groceries, free time activities, and more. Check it out!
104 low-budget things to do in Madrid: This post includes more than 100 low-budget activities for Madrid. If you are visiting Madrid on a budget, make sure to check this blog post out.
25 museums in Madrid you can visit for free: This blog post includes all museums in Madrid you can visit for free. Yes, the Reina Sofia museum is on this list. The Prado museum, too! And the Royal Palace in Madrid!
Madrid bucket list with 37 must-do activities: This blog post includes a bucket list with 37 things you have to do in Madrid. It includes all of Madrid's highlights, museums, viewpoints, food spots, and more!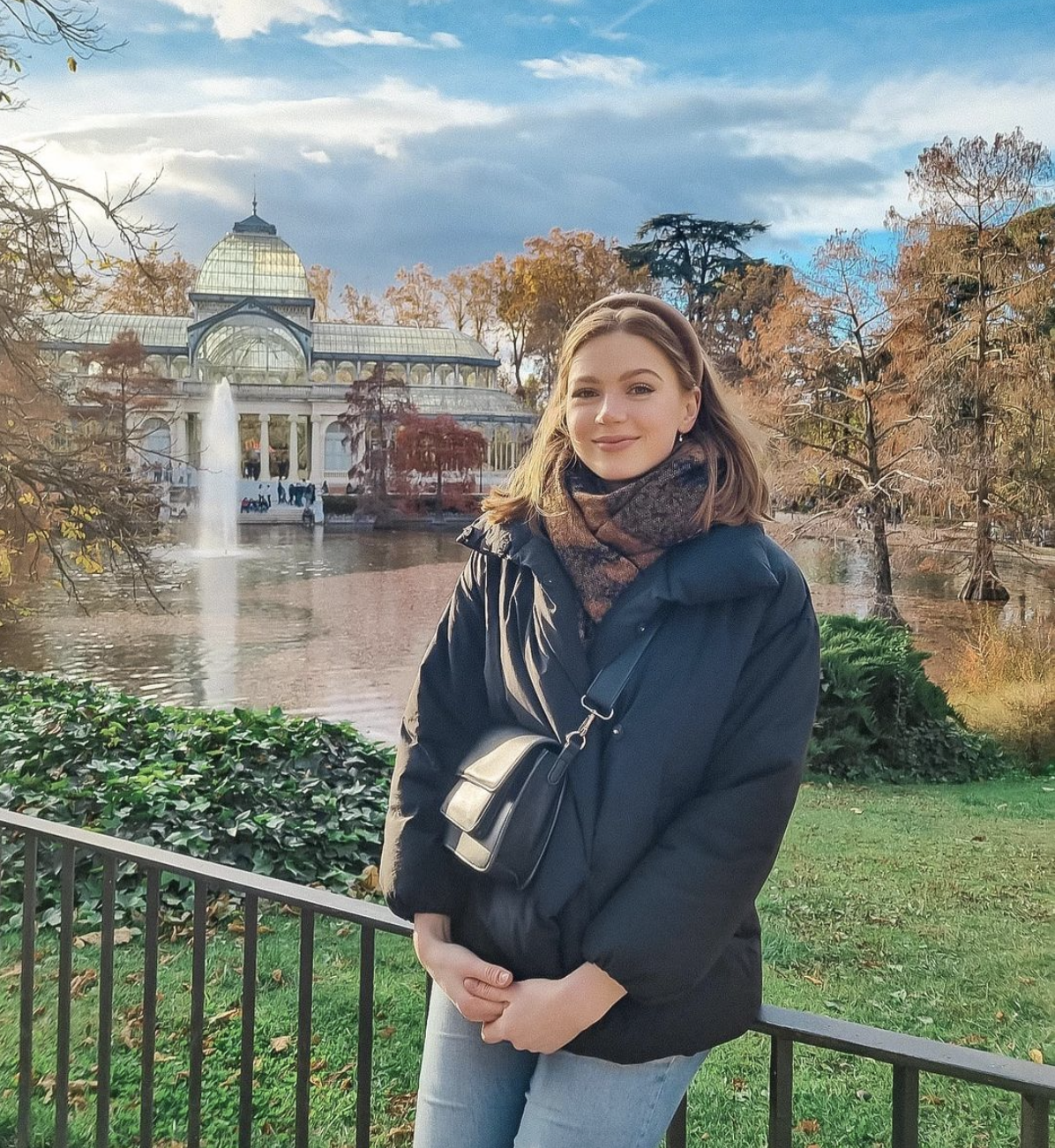 Pro List of living in Madrid: Everything you need to know!
Public Transport in Madrid
If there is one thing I am thankful for while living in Madrid it's the outstanding public transport. Being the capital and the largest city in Spain, you can imagine how large it is. More than 3 million people live in Madrid, which definitely makes Madrid a huge city with many widespread areas and neighborhoods. 
The good news is that most parts of Madrid are incredibly well-connected. Even the more remote areas, such as the airport, are incredibly well connected. You can get there at (almost) any time of day by public transport. The metro in Madrid is very reliable, safe and clean. There are more than 10 metro lines connecting different areas of Madrid. And if you are in the city center, the next metro stop is usually only a short walk away. 
How much is public transport in Madrid?
But now you are probably wondering. Okay, but how much does public transport cost me a month? It is probably less than you are expecting. Before I turned 26 years old, I was only paying 20€/month. To be fair, this price increases to around 50-70€/month (depending on the areas you need!) but it still is so affordable to other capital cities in Europe. 
And not only that. The metro in Madrid is working until late in the evening. And during the night, there are several night bus lines connecting the most important spots of the city. I was so surprised to see how public transport works in Madrid. Since I moved to Madrid, I have been using it regularly and I am always so happy to get around the city so fast, without any problems. 
I am writing this blog post in early 2023. Right now the government of Madrid even implemented a discount on public transport. That's such a great benefit of living in Madrid. You know you can get around the city easily at almost any time of the day.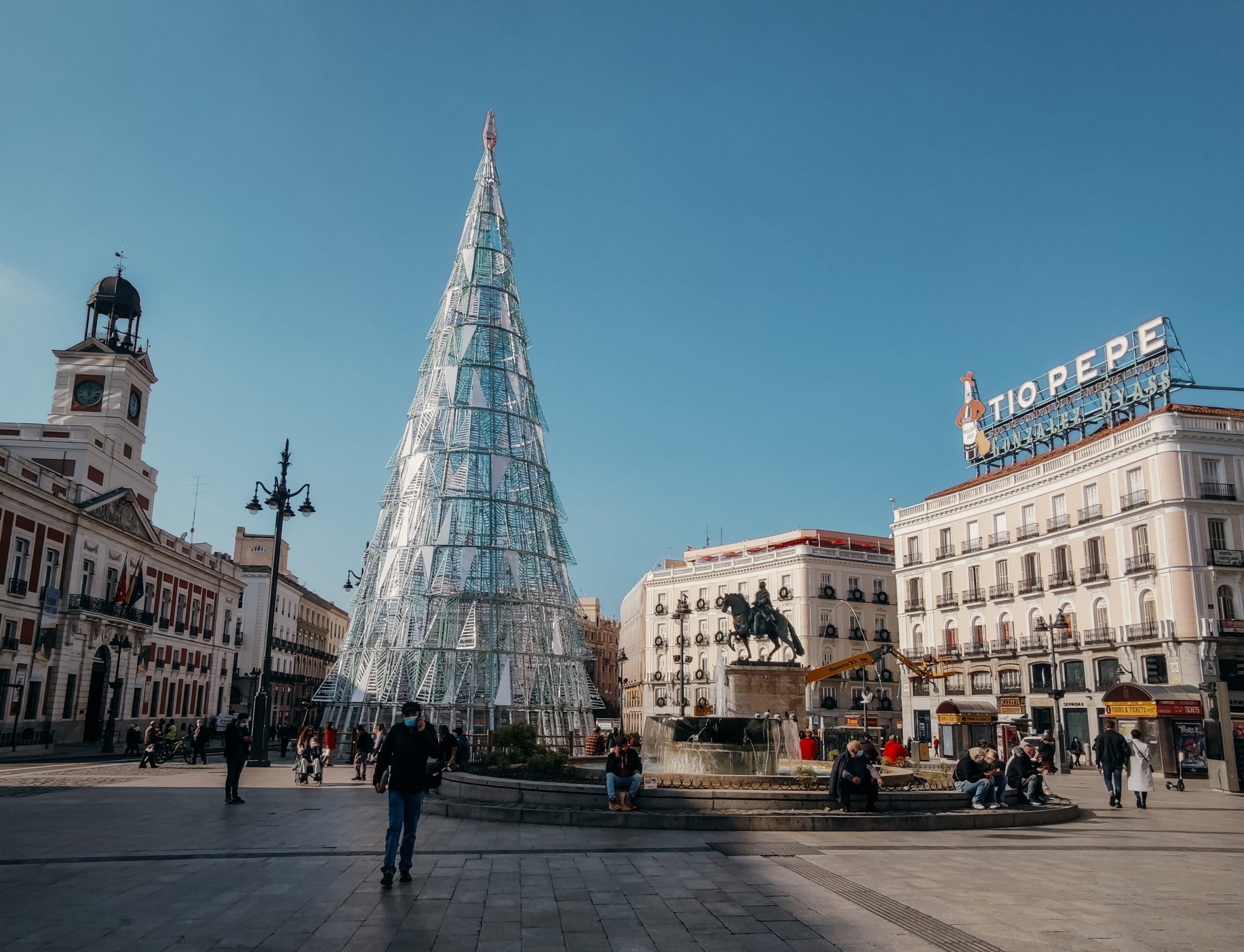 Cultural Activities in Madrid
Next point, cultural activities in Madrid. Honestly, I could write dozens of pages about all of the cultural activities you can do while living in Madrid. If you want to learn more about Spanish culture, both contemporary and century-old art, you came to the right place. 
When it comes to art, Madrid has a variety of offers. You can visit art museums, exhibitions, art fairs and other interesting events that take place here. When it comes to art, we have the world-famous Reina Sofia museum and the Prado museum which are an absolute MUST for all visitors. I am a huge museum fan, but even after living in Madrid for almost 6 years, there are so many museums I still want to visit!
Apart from that, there are always temporary exhibitions in many art museums such as the Thyssen Bornemisza museum, the Reina Sofia museum or the Palacio Cristal in the Retiro. Telefonica in Madrid also hosts temporary exhibitions which usually are super interactive and fun. Every now and then, I also find myself visiting some exhibitions in the town hall of Madrid. They have several places where they host temporary exhibitions as well. 
The best things to do while living in Madrid
If you really want to live Spanish culture, Madrid is also the best place to live in. All of my international friends speak decent Spanish. When you end up moving to Madrid you will be thrown right into the typical Spanish life. It will help you a lot to learn the language fast and make friends with fellow internationals and locals. 
Apart from that, Madrid hosts so many Spanish events, from festivals to concerts or other fun events. Especially during the warm summer months, there are always music festivals, outdoor cinemas, markets or other things you can do in the city. You have probably heard about the Madcool festival that is taking place in July in Madrid. So many people visit the city during that time, and it's such a fun event to attend!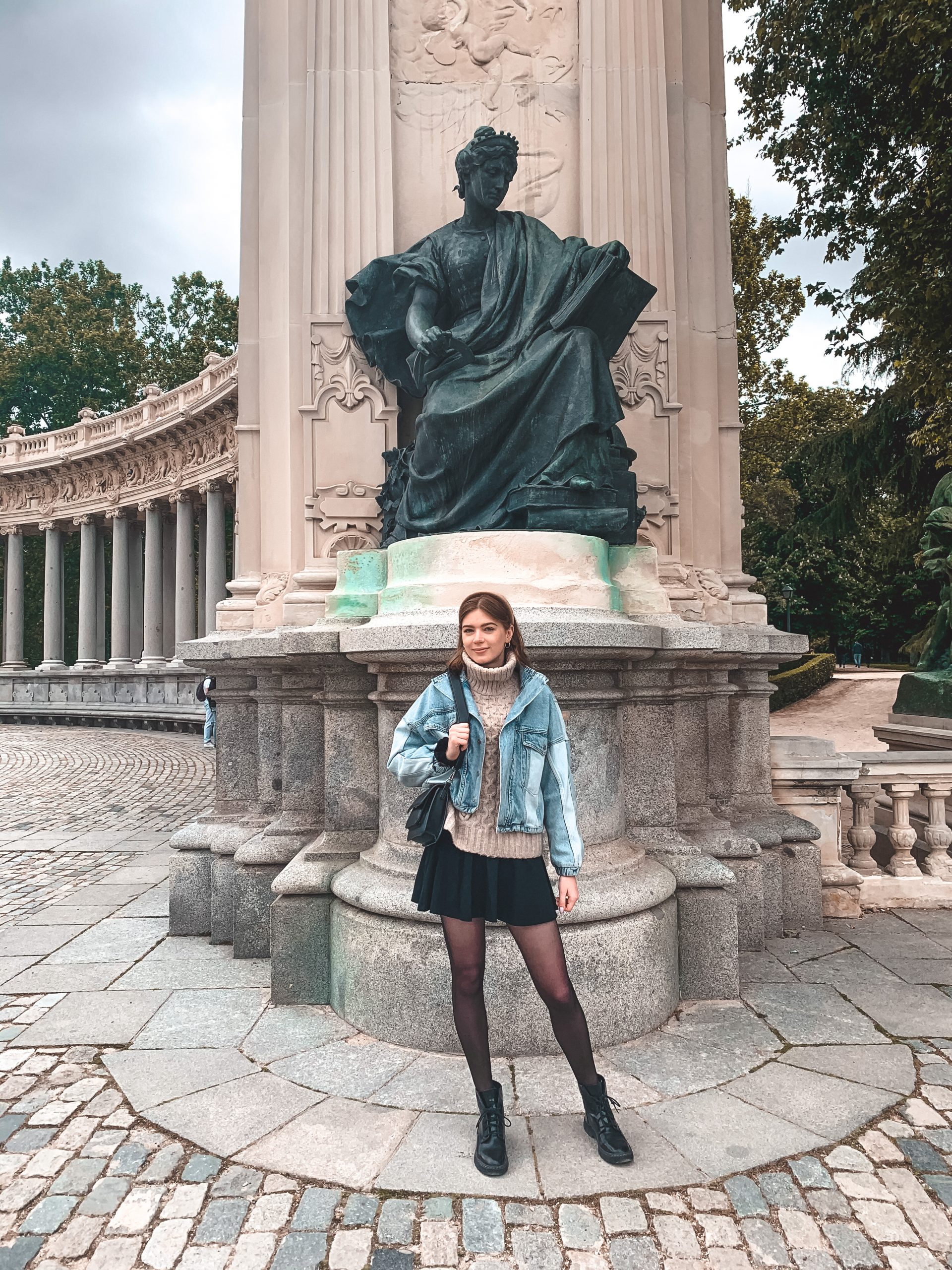 Quality of life of living in Madrid
Okay, but how do actually you measure the quality of life in a city?I just looked up the definition on Eurostats and will elaborate on the following topics:
Leisure and social interactions
If you care about social interactions and your social circle you came to the right place. Spain is an incredibly social country. Social relationships, friendship, and family have a high importance in Spanish culture. To me, it actually feels like a big change after living in Germany. There I always felt the culture to be more individualistic and competitive. What I like about living in Madrid is the social character of the city. You can make plans on any day of the week and meet other people. There are tons of activities to do in Madrid and so many new corners to explore.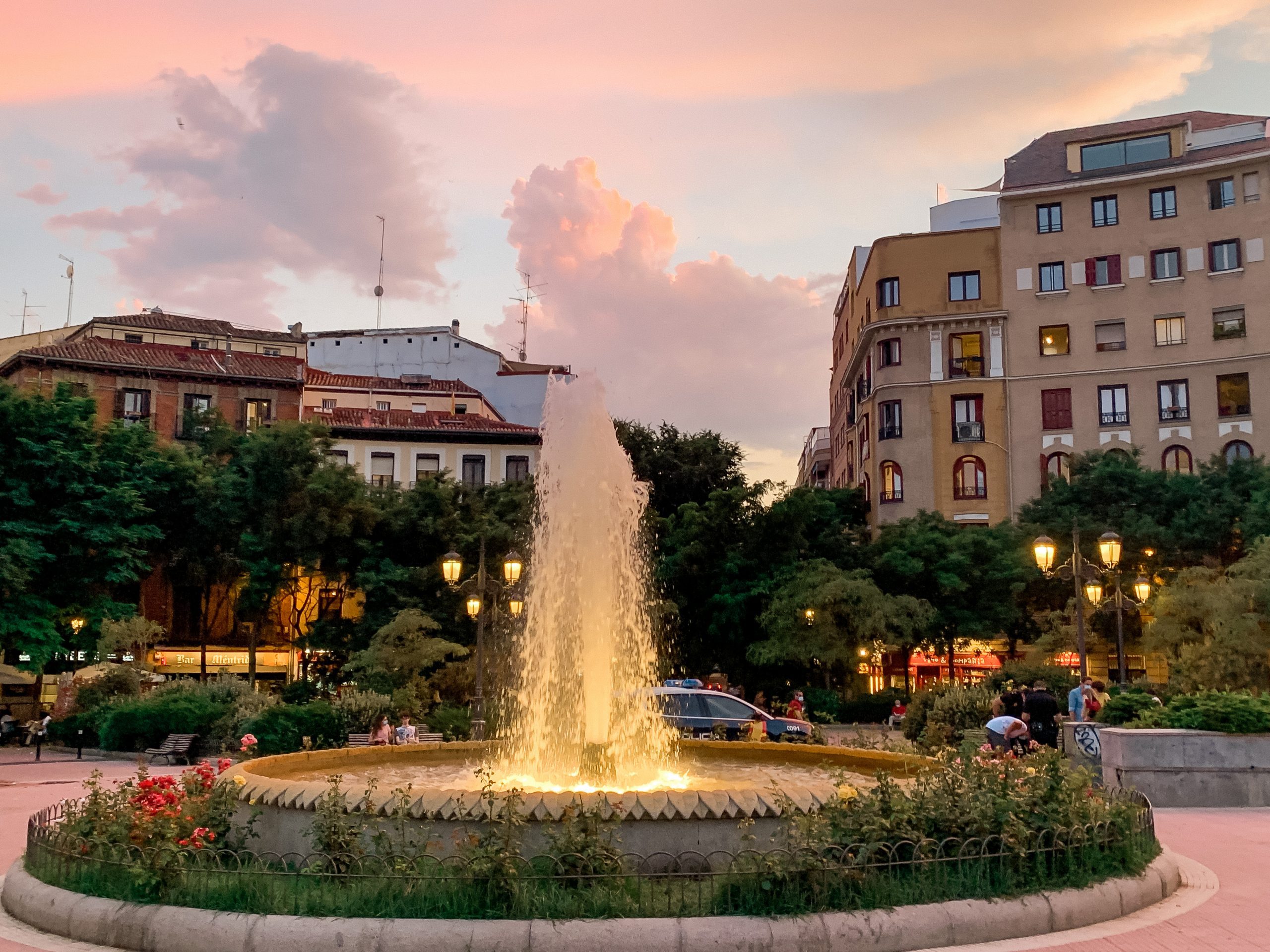 Economic security and physical safety
Madrid is an extremely safe capital city. At a point, I actually take it for granted whenever I visit another big European city. Don't get me wrong. Madrid is not perfect either. Walking around Madrid you have to take care of your belongings because the city is infamous for pickpockets, especially in crowded tourist areas. But apart from that Madrid is not exactly known to be unsafe. Even at night. Being the social city that it is, there are people in the streets at almost any time of the day. As a woman, I never experienced anything in Madrid that made me feel unsafe. At the same time, there are no neighborhoods in the city center that are known to be incredibly unsafe.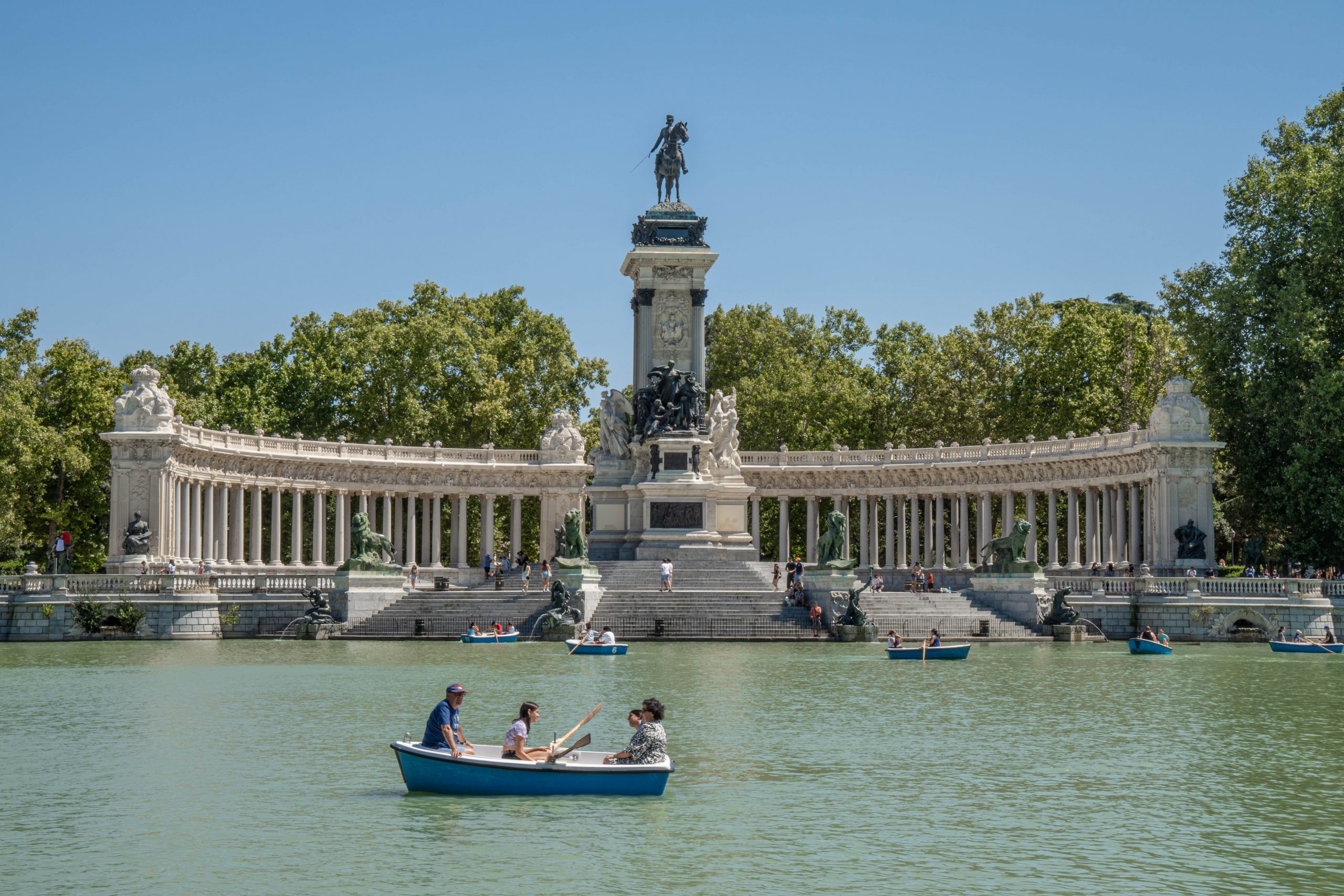 Governance and Basic rights
This indicator refers to the political situation in Madrid. All in all, Madrid is very politically stable and I was surprised to see how politically active Madrid's inhabitants were. While I am writing this article we just had the 8th of March a couple of days ago, which was international women's day. This day is celebrated immensely in Madrid, while hundreds of thousands of people participate in the 8th of March demonstrations.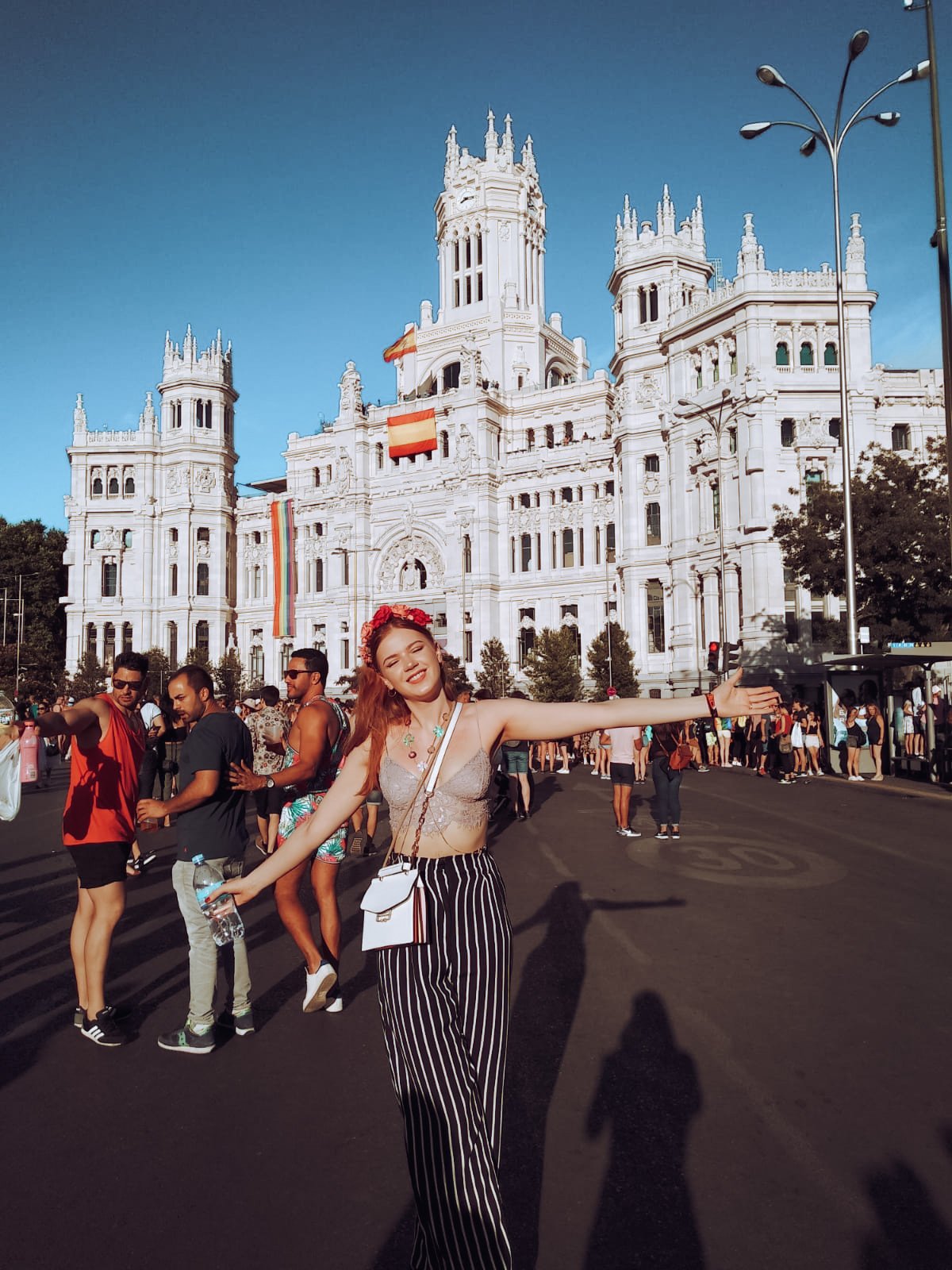 Another example I would like to give you is Madrid's wide acceptance of the LGBT+ community. A couple of years ago I was reading a blog post about the most LGBT+-friendly cities in the world, and I was surprised to find Madrid at the top of the list! Now that I think about it, it does not seem surprising at all. Madrid has a whole neighborhood that is famous for its LGBT scene: Chueca. 
(Madrid's official slogan is literally "Ames a quien ames, Madrid te quiere" which means "It does not matter who you love, Madrid loves you")
But those are just two examples that I always like to mention. Of course, Madrid is an incredibly politically safe place.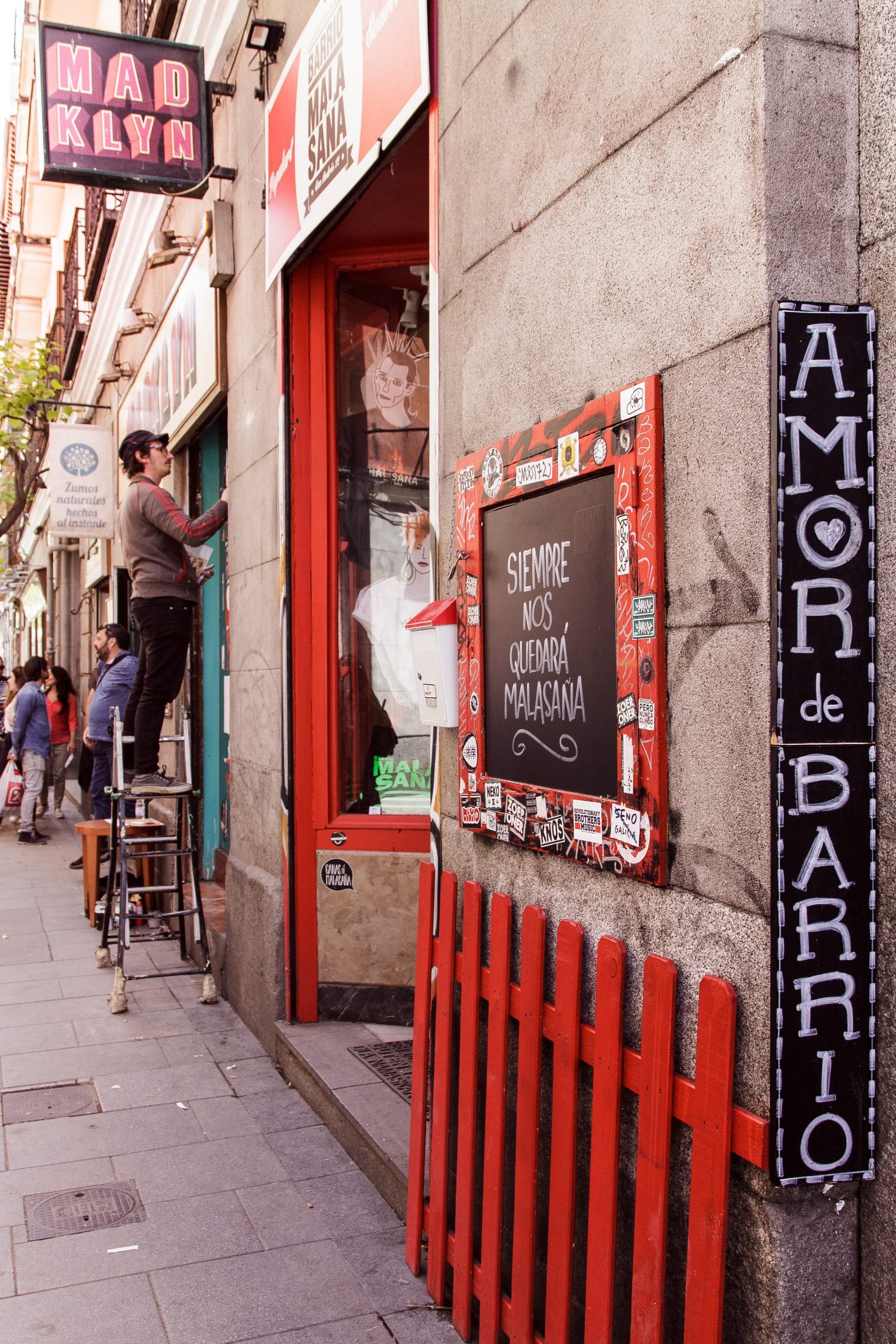 The environment and pollution while living in Madrid
This indicator refers to pollution and exposure to other environmental problems. In this aspect, I can give you my own opinion from having lived in Madrid for more than 6 years. Madrid is not a perfect city. I actually wrote a whole paragraph about the city's pollution problem which you can find below. 
Madrid, being the capital city and having more than 3 million inhabitants, definitely has a pollution problem. While you could debate what the reason for that is, I am taking the strong guess that it's due to the immense traffic the city experiences. Especially, during rush hour. 
During the last years of my living in Madrid, the city has taken several measures in order to combat that. Public transport got cheaper, old cars currently cannot enter the city center, Gran Vía (Madrid's main street) became smaller so that there was more space for pedestrians… You can tell that the city is working on it. But when I check the weather app on my iPhone, on many days I see a warning due to the horrific air quality in the city. 
You can tell that the city is working on it, but it does not change the fact that this is something that still needs to be improved. While I do not want to downplay this problem, I think many other big cities in Europe are in a similar situation. 
The job market in Madrid
There will be more than enough people disagreeing with me on this one. And let me start by telling you: The Spanish job market is difficult, to say the least. You have probably heard about it before and it is really not a secret. There are not too many job offers and the ones that exist, will probably not pay you as much as you would expect (Of course, that depends on what country you compare it with, but compared with countries in Nothern Europe, salaries in Spain are usually lower) 
But if you want to look for a job once you have moved to Spain, Madrid is a great place of doing so. And you will probably be more successful, than in any smaller city or area. In Spain, Madrid, Barcelona and the Basque country are known to be the places where many companies are. And therefore, it will be easier to find a job there 
Speaking of Madrid, Madrid is home to many Spanish companies and international startups. There is a whole area outside of Madrid that is just dedicated to the Spanish bank Santander. Santander has thousands of employees working for them in Madrid and is a huge provider of employment in the area. Apart from that, Volvo has an office in Madrid, Porsche, Revolut, and of course, The Big Four. If you would like to try out stepping into Consulting, Madrid is a great place to start. 
But if you are more of a startup person, there are also tons of startups that have an office in Madrid. Of course, it will always depend on what exactly you are looking for. But even if you don't want to climb the corporate ladder, there are also other areas you can work in.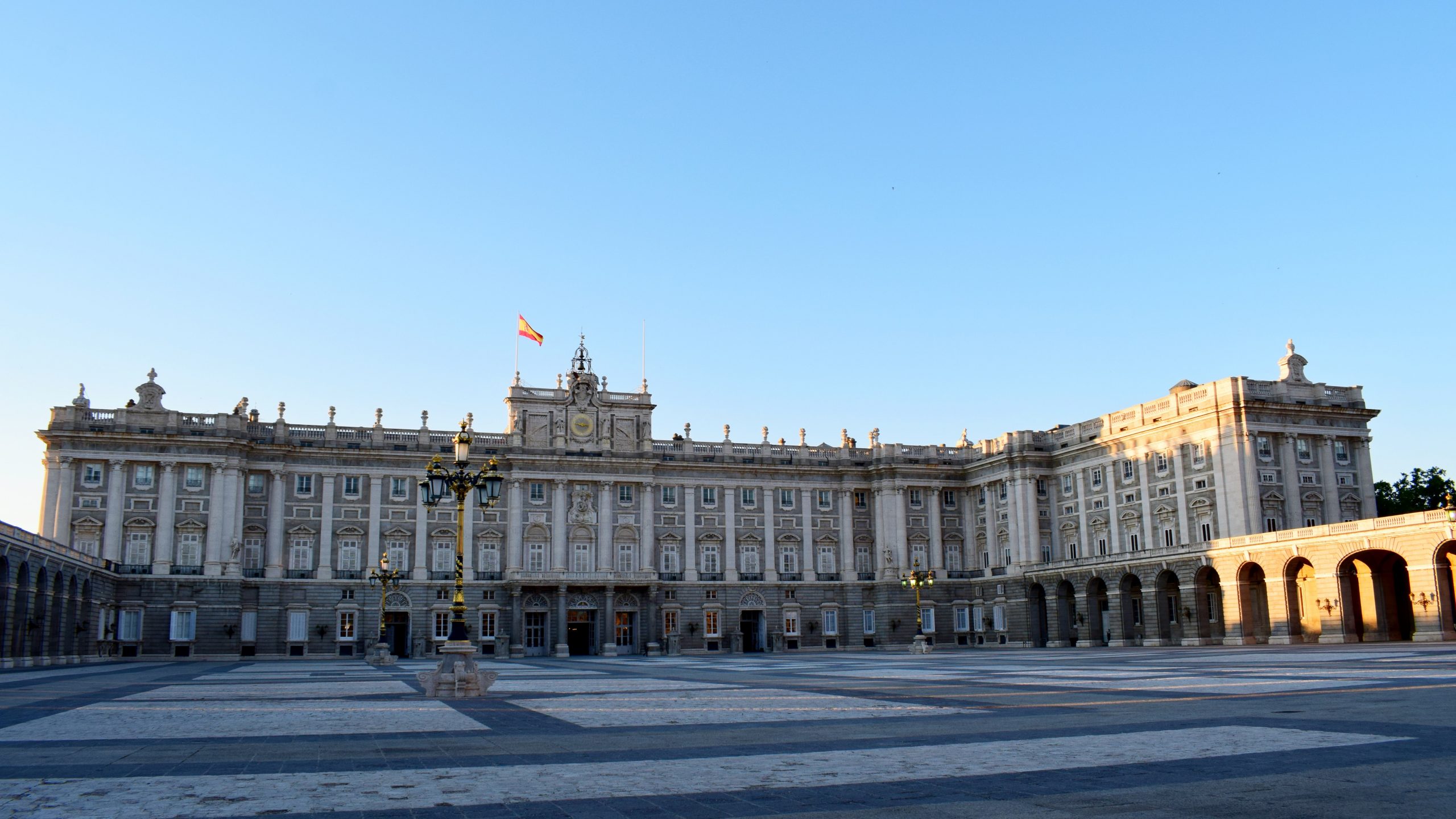 Central location within Spain
This topic is one of my personal benefits of living in Madrid: The city's central location within Spain. What do I mean by that? Let's say you ever need to travel within Spain. You can easily travel to any other region within Spain starting from Madrid. It does not matter if you want to go by train (highly recommendable!) or travel by car. 
Madrid is really well connected to Barcelona, Valencia or the South of Spain. And here, I absolutely recommend trying to reach your destinations by train. I was traumatized by how horrible the German train system is. But traveling by train in Spain is actually relaxing and so much fun!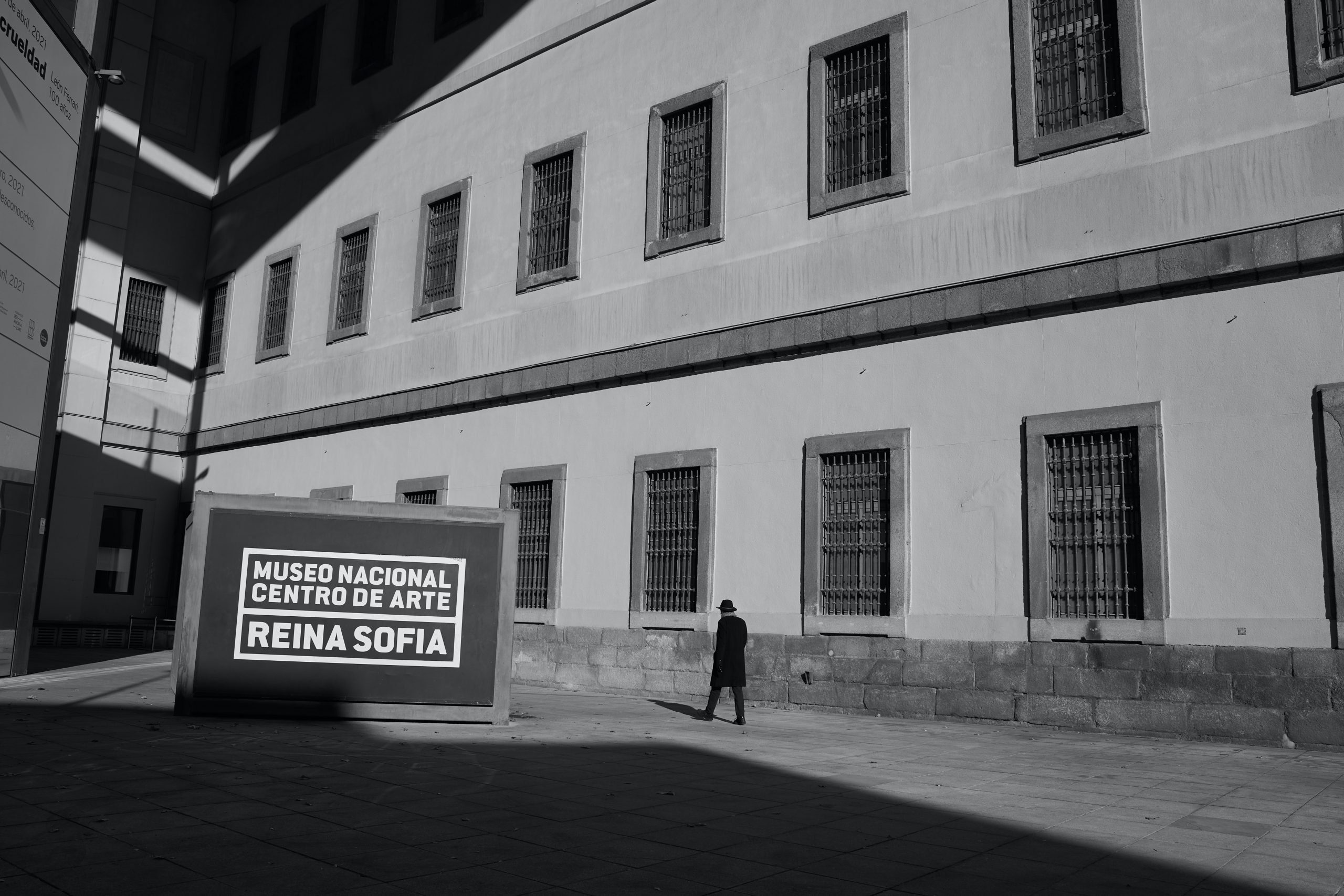 Another huge benefit of living in Madrid is the airport. The airport of Madrid connects Spain with the remaining European countries. But not only that, if you ever want to go to the United States or South America, especially for the latter you can find amazing fares and good connections. To me, and many of my international friends in Madrid, the airport is a massive help in traveling back easily to our home countries. A true lifesaver!
By the way, just to mention that if you want to visit the Spanish islands, this airport also offers incredible connections. And if you book in advance you might be able to find amazing prices. I went to Tenerife and Mallorca from Madrid and was able to find incredible deals for both!
Weather and Hours of Sunshine while living in Madrid
I can already hear the Madrid haters scream when I say that Madrid has great weather and many hours of sunshine. There is a Spanish saying that goes "Madrid, 9 meses de invierno, 3 meses de infierno." (Madrid, 9 months of winter, 3 months of hell). The reason for that is Madrid's high altitude and the mountains surrounding it. 
That means, hot and dry summers but relatively cold winters as well. And when I say hot summers, I mean it. Temperatures over 40 degrees are completely normal in Madrid during summer. Once you are living in Madrid, you will be used to not leaving the house before 9 pm in summer. 
But in winter, it does get much colder than people usually expect when they think of Madrid. There could even be single days in January or February, when we do get snow. Don't worry, the snow never stays. But the temperature at night drops down to around -5 degrees. Prepare for some cold days when living in Madrid!
Now it sounds like I was complaining. Yes, it does get cold. But coming from Germany/Lithuania I was surprised by how sunny it is in Madrid. Even on a cold winter day, you still get a lot of hours of sunshine. And during summer, it is light outside until late. That's one of the things I absolutely love about living in Madrid. The sun is absolutely life-changing. 
Restaurant and Bar Culture in Madrid
Welcome to Madrid, the city with one of the best bar and restaurant cultures in the world. Believe me when I say that you will not get tired of all the bars, brunch places, cocktails and rooftop bars, and restaurants this city has to offer. One of the best things about living in Madrid: This city offers the right place for all budgets and preferences. 
Spain has more bars per inhabitant than any other European country. When you go out in Madrid you can tell that there are countless bars and restaurants you can choose from. And here, we really have something for all budgets. When I was on my internship salary, I used to spend my Wednesdays and Sundays in 100 Montaditos. That is a place that offered small sandwiches for only 1€ during these two days. But if you have a higher budget than me, you can dive deep into the Spanish food culture. And you will see that the Spanish value fresh ingredients and incredible food. Long story short, you will never want to leave.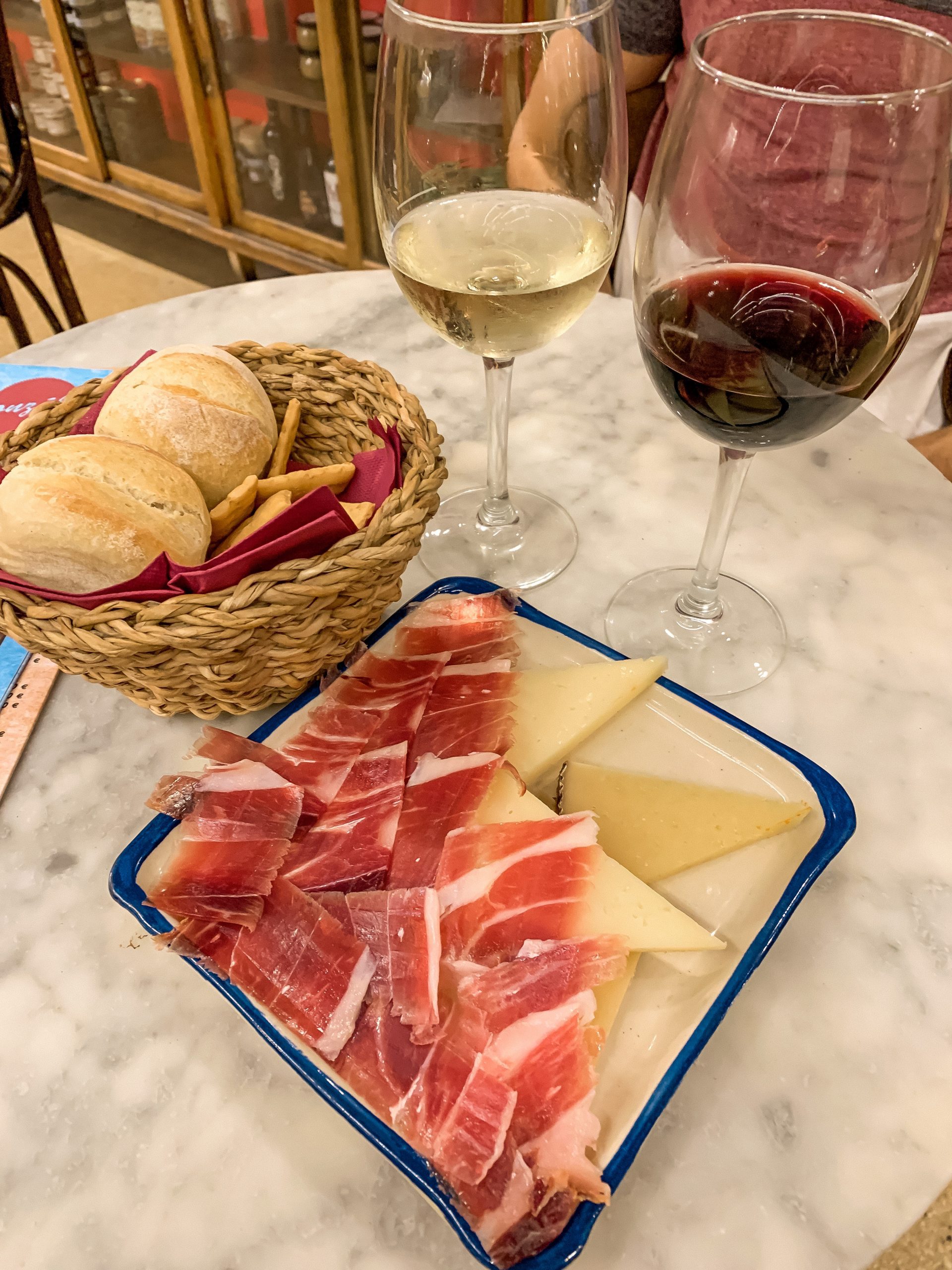 Restaurants, Bars & Coffee Shops!
From traditional tavernas to Michelin-star restaurants, modern restaurants, steak houses to vegan cuisine. Madrid is full of different restaurants to try out!
A big advantage of living in Madrid is that going out for food and drinks is usually very affordable. You can get a glass of (good!) wine for around 3€ and find long drinks for only 7€ in many places all around the city.
And I would like to finish this part with my favorite topic: Madrid's coffee culture improved by A LOT since I moved here. What exactly do I mean? Spain does not really have a big coffee culture. If you go to a random bar in Spain and ask for a coffee, you might get quite disappointed. The Spanish "torrefacto" coffee often tastes bitter and burnt. Thankfully, this has changed over the past years. Many new specialty coffee places opened in Madrid. So you can find your high-quality coffee in Madrid without any issues. 
If you are like me and your hobby is literally trying different coffee places, you will have a blast here!
International Community in Madrid
Let's talk about the international community in Madrid. Madrid really is the melting pot of Spain when it comes to immigrants. Being the cosmopolitan capital of Spain, it really attracts people from all over the world. 
You will find a big chunk of the international community in Malasaña. That part of Madrid is very hipster and trendy. And home to people from all over the world. You can get an overpriced coffee at one of the coffee shops and go thrift shopping in one of the countless vintage shops. You will hear a lot of English when walking around Malasaña. .
So where do these people come from? Thanks to Madrid being a university city you will find many exchange students in Madrid. Then, of course, we have travelers that stay in town for a limited time. But, we also have a big chunk of immigrants from over the world.
So let me phrase it: There 100% is an international community in Madrid, but it is not as present as it is e.g. in Barcelona. But this will help you a lot to make friends with locals and improve your Spanish!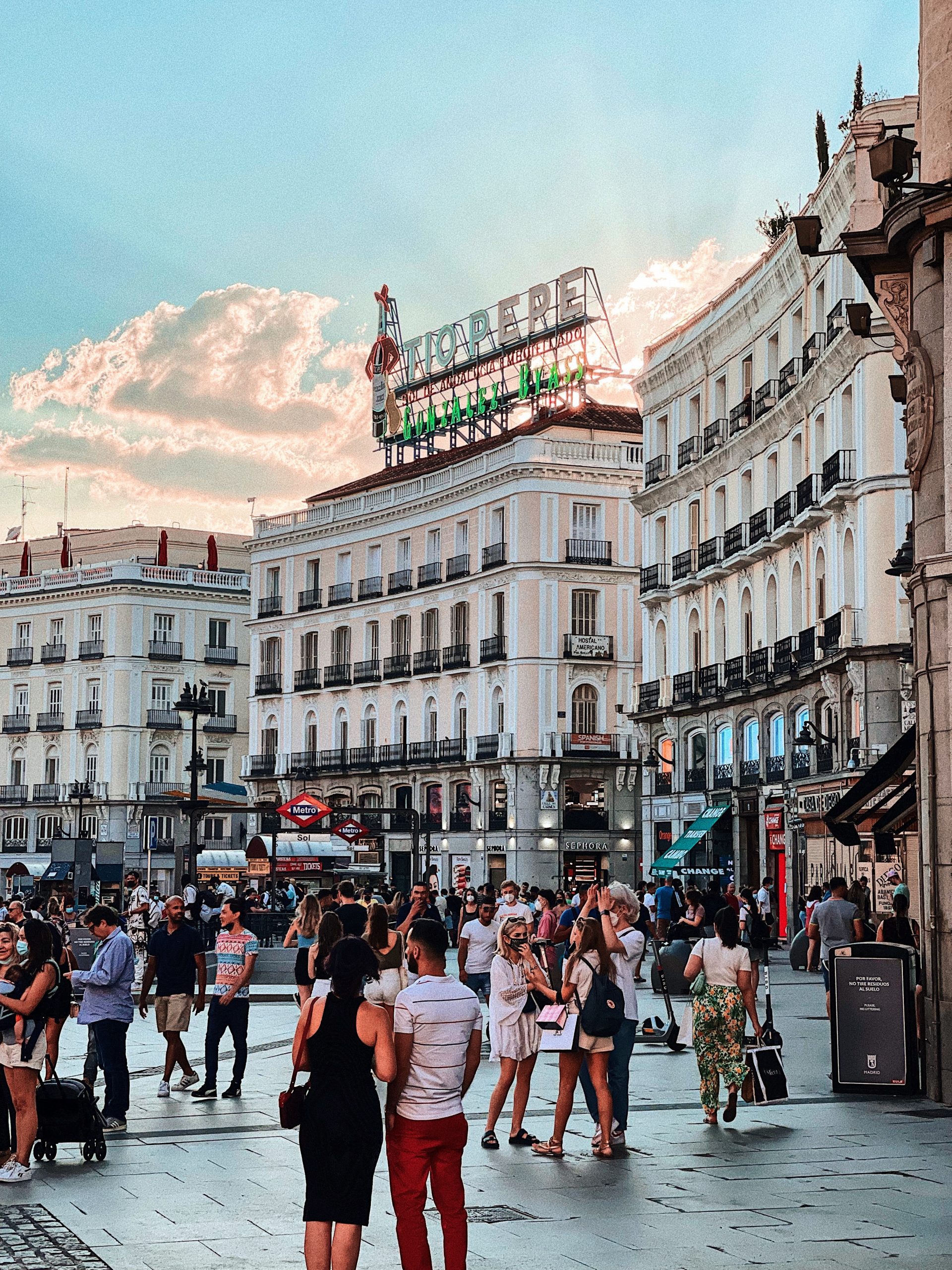 ---
Cons of living in Madrid, let's be honest!
Air pollution while living in Madrid
That might be something many people don't talk about. But air pollution is a thing in Madrid. It should not be surprising, since traffic in Madrid during peak hours is unbearable. The pollution is concerning. While the city council does admit that, I personally think that not enough is done to prevent that. 
While I am writing this blog post I recently read that the EU court actually might fine Madrid and Barcelona for allowing pollution levels to increase drastically between 2010 and 2018. To be fair, during the pandemic it really got better. But now that everything is back to normal, you can tell that the levels of pollution are increasing again. 
What does Madrid do about it? There currently is a heavy discount on using public transport in Madrid which makes people use public transport much more. As mentioned before, public transport is one of the advantages of living in Madrid and does make your life much easier.  But if we actually want to improve this situation, Madrid's current leading right-wing president should consider it important and realize how fatal it is. Right now, that is not the case.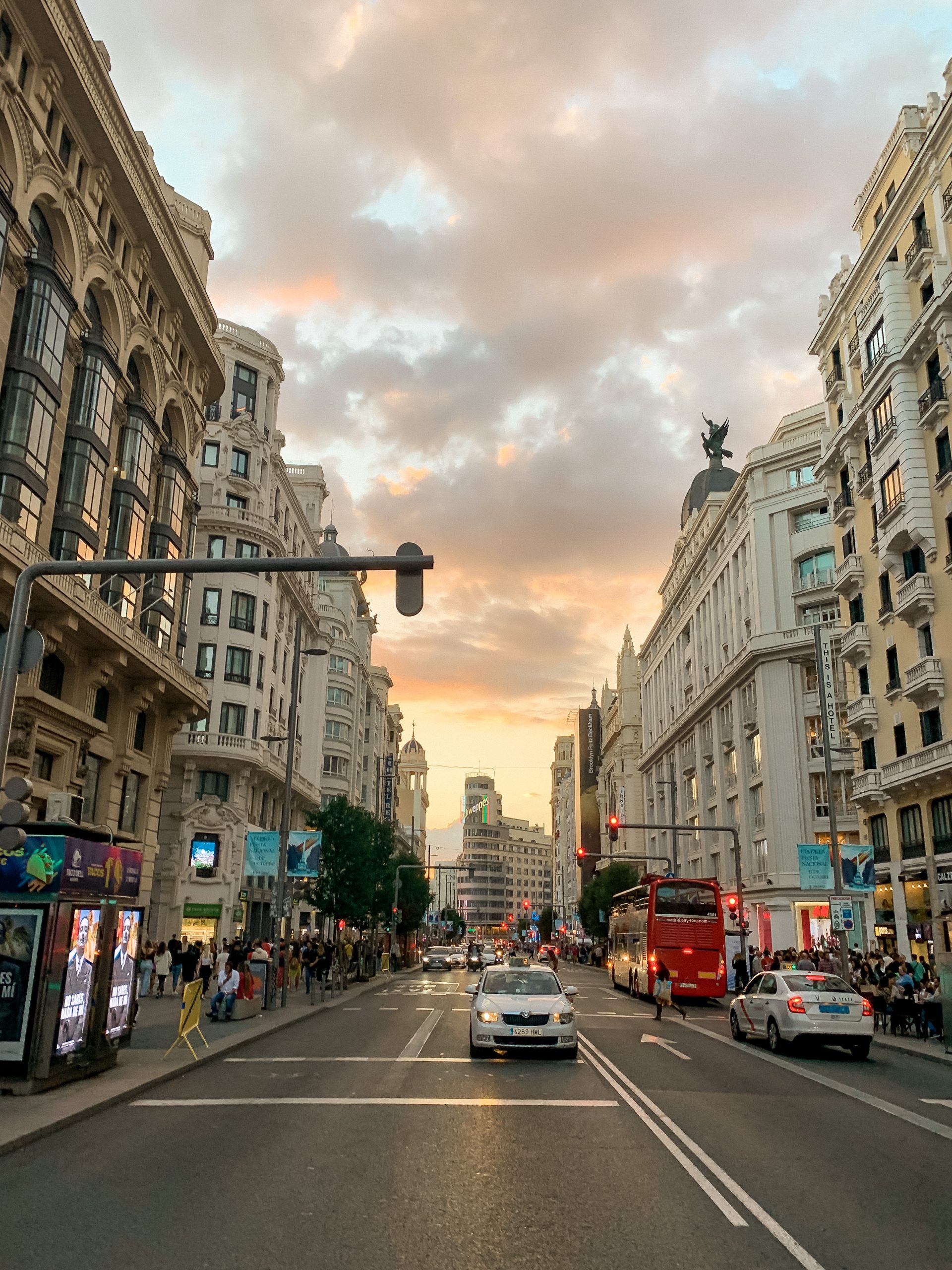 Salaries in Madrid
Again, when it comes to salaries it really depends on what salaries you are used to and what other cities you are comparing it with. But if you are from Nothern Europe or the US, yes, salaries in Madrid might be lower than you expected.
To give you a number, my first job in Madrid in Customer Support paid me 1300€/month. I had no job experience and was still super happy I even got the role. Feel free to decide for yourself whether this is low or high for a Customer Support entry-level position. Coming from Germany, salaries in Madrid are much lower than I was used to in Germany.
In my opinion, you have the best chances if you have an engineering background or speak various languages fluently. Combine that with various years of presentable job experience. Then, you might be able to negotiate your salary. 
I personally know many people that moved back to their home country because the salaries in Madrid did not convince them. Here, I think we have to think about what is most important for you. Are you okay with a lower salary, but living in a great country that values free time, has an incredible level of quality of life, and great weather? Where you can make plans spontaneously, go to world-class restaurants and make plans every day even during the week? 
No Beach in Madrid… just leaving this here
Just adding this here because I always hear this when comparing Madrid to Barcelona. Yes, Madrid does not have a beach. But honestly, I am not even mad about that. Because, if Madrid had a beach it would be full of tourists as Barcelona is. 
The good thing is that you can be in Barcelona, or Valencia in less than 3 hours if you take the train. And go and enjoy the beach there.
Can not having a beach really be a disadvantage when living in Madrid? I don't think so…
The Rental Market… will make moving to Madrid a pain!
Now that I am writing this post in 2023 I have to admit, the rental market in Madrid definitely got more complicated over the last couple of years. 
What do I mean? Personally, I do feel like renting an apartment in the city center is becoming more and more impossible. Especially, if you want to live by yourself and don't want to share an apartment with other people. 
Studio apartments currently start at around 700€/month (no, bills are not included). One-bedroom apartments start at around 800€/month. When checking the average Spanish salary you will see, it's not as affordable as it may seem.
At the same time, I feel like the rental market in Madrid became very competitive. Every year, more and more people move to Madrid. The rental market is quite limited, and the cheap offers disappear in a heartbeat. My friends and I agree that renting an apartment is very difficult at this very moment. 
So, if you are thinking about living in Madrid, it takes a lot of patience to find an affordable apartment in the city.
If you need more information about the rental market in Madrid, you should check out this blog post. I wrote a complete blog post about the cost of living in Madrid. There we talk about the rental market and expenses in more detail.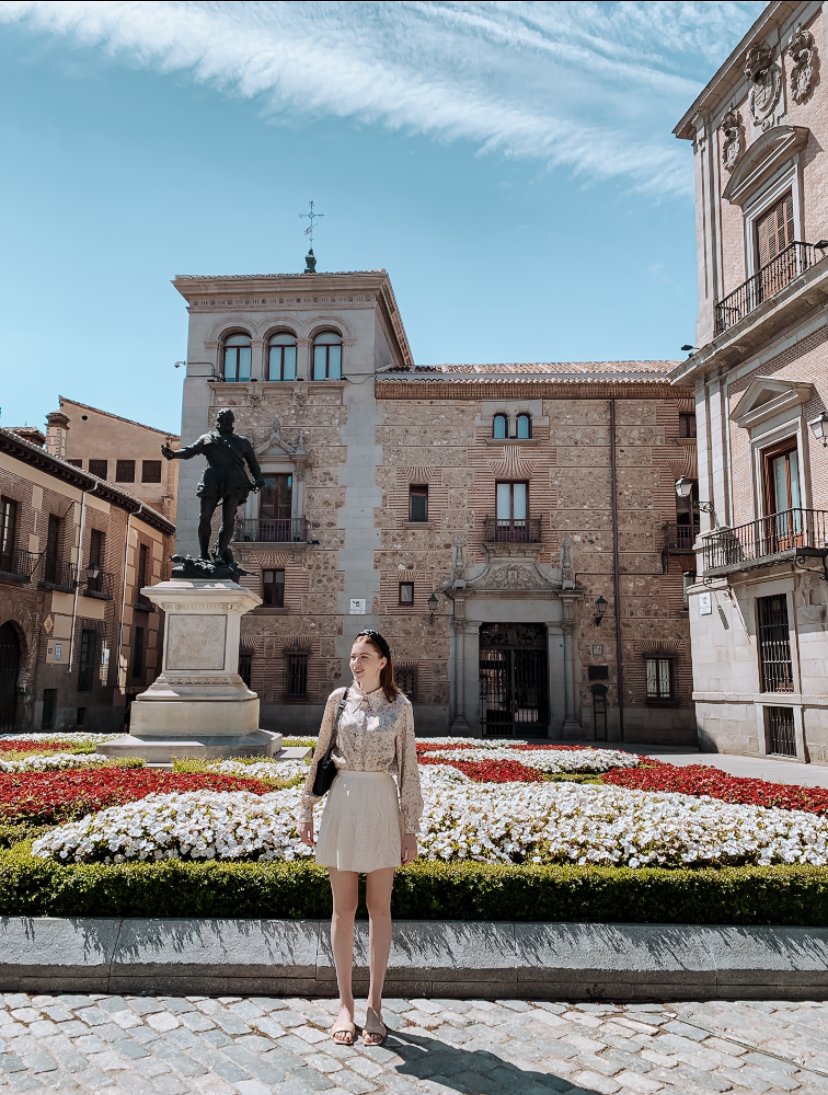 Living in Madrid: My personal summary
I am definitely biased, but I don't think I could have chosen a better place as home in my 20s than Madrid. If you are looking for a city that has the perfect size, great weather, and is full of Spanish culture, you found the right one.
I honestly think that Madrid is an incredibly welcoming and interesting city to live in. To me, Madrid is a kind of city full of opposites. We have the fancy old-money people (called pijos), areas full of hipsters and hippies. And right next street, you will find a centuries-old taberna and a traditional Spanish restaurant. That is what I love about Madrid. As Madrid said, ames a quien ames Madrid te quiere. Everybody is welcome and will be able to find their spot.
Living in Madrid also helped me immensely in improving my Spanish. I arrived in Spain seven years ago barely knowing any Spanish, but now after 7 years of living in Spain, I speak it fluently without any problems. Even though it is a very international city, you will not be able to avoid speaking Spanish, which will help you so much in improving your language skills.
I personally think that I found the perfect place to escape the German hustle culture. And I found myself in an incredibly social, artsy, historical and authentically Spanish city, that somehow sucked me in and now I never want to leave again. 
When it comes to quality of life while living in Madrid, I truly think that we hit the jackpot. 
And don't forget, ames a quien ames, Madrid te quiere 🙂