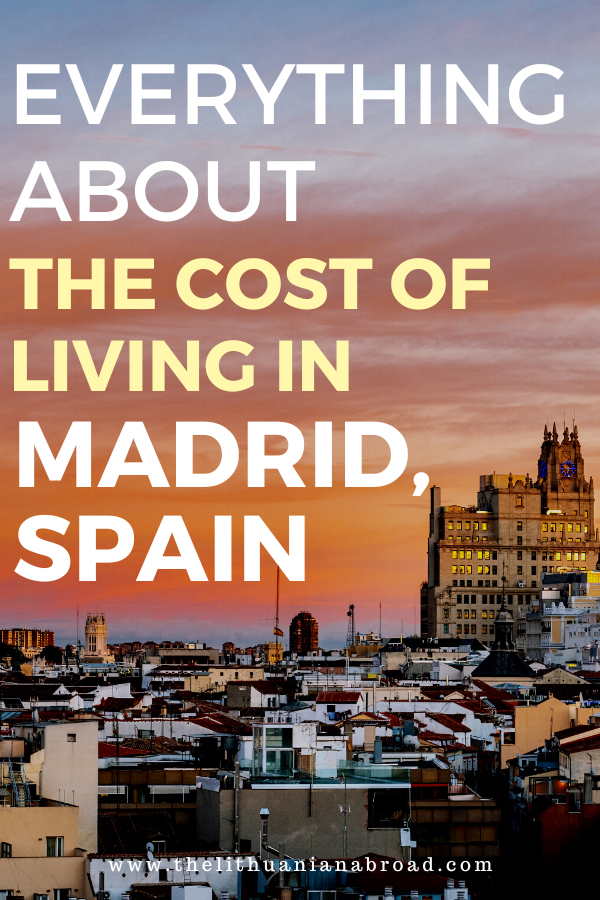 I moved to Madrid in 2017 and I am pretty sure I moved to the best city in the world. Madrid has so many cultural offers, amazing architecture, history and so much more. I have to admit, I came to Madrid without any expectations. But I am still blown away by the quality of life it offers. On my blog, you can find a lot of different blog posts about Madrid, but here I want to focus on the cost of living in Madrid.
In this blog post, we will talk about rents, salaries, and expenses of living in Madrid. These might be completely different from other areas in Spain. Keep in mind, Madrid is a very cosmopolitan city and being the capital, is a bit more expensive than the rest of Spain
Let's jump into it: Everything you need to know about the cost of living in Madrid.
---
Affiliate links may be sprinkled throughout the free content of this blog post. If you purchase from one of the links I may receive a small commission while the price for you stays the same. This helps me cover the costs of The Lithuanian Abroad. Gracias!
Other blog posts about Madrid you have to check out: 
 104 cheap activities you can do in Madrid: This blog post is full of useful information if you don't want to spend a lot of money while visiting Madrid. I made sure to include all kinds of activities like markets, parks, and museums that really won't break the bank. 
Madrid bucket list with 37 activities you can do: This blog post includes all must-do activities in Madrid that you cannot skip. From the best art museums in town, and monuments to hidden gems and more. 
More than 16 things you can do in Madrid at night: This post includes a lot of evening and night activities you can do in Madrid. And no, they aren't just partying and going out. There is so much more Madrid has to offer!
32 quotes about Madrid that will make you fall in love with the city: This post is full of quotes about Madrid (and possible Instagram captions! 😉 ) Did you know Ernest Hemingway was a huge Madrid fan? You can find a lot of his quotes in this guide.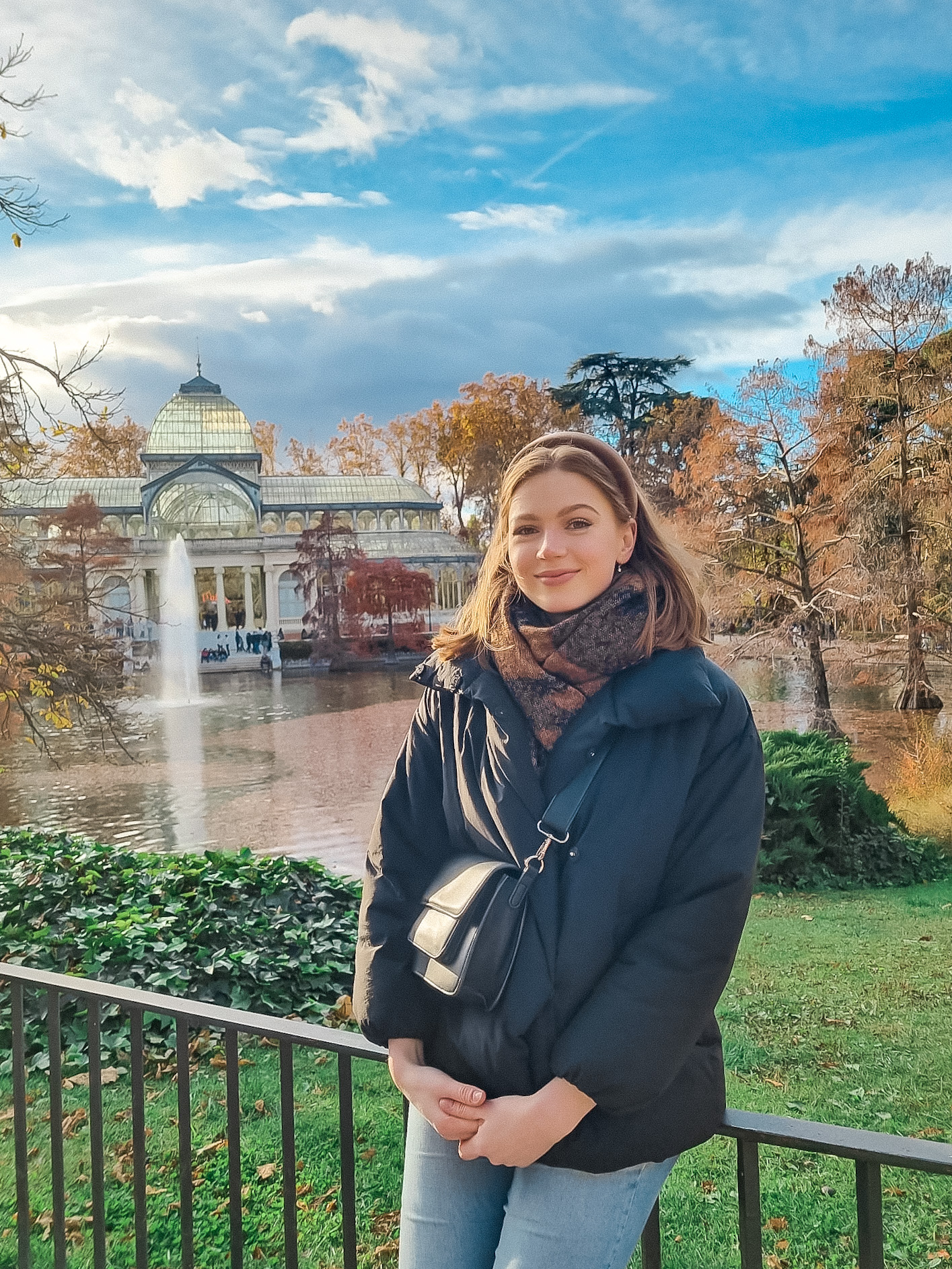 Cost of living in Madrid: Rent 
Of course, when talking about the cost of living in Madrid, we have to start with the current rental prices. Rental prices in Madrid have been changing a lot during the past years. To be honest, during my research I was reading a couple of older blog posts and found that rental prices mentioned from 3-4 years ago are simply not up to date anymore! So keep reading if you want to know how the rental market in Madrid is in 2023. 
Renting a flat in Madrid is relatively expensive. Of course, this will always depend on the country and city you are comparing it with. But if you are on a regular Spanish salary you might be surprised about the current rental market in Madrid. Especially, if you are a single person and want to live by yourself
First things first, flats in Madrid are usually rented out furnished. To me, coming from Germany, this was a culture shock. But it makes it so much easier for you if you don't know how long you are actually staying. That way, you won't have to spend thousands of euros on furniture. The flats usually come with a fully equipped, kitchen, fully furnished bedrooms and bathrooms. Usually, the landlords even provide towels, cutlery, and bed sheets. This will make you save a lot of money! 
Let's talk about rental prices in Madrid:
Of course, this is only an indicator. You can probably find cheaper prices than that the further away you move from the city center. Luckily, Madrid is very well connected. Even if you end up living a bit further away from the city center, you can move around with public transport very easily.
Then, rental prices also depend on the condition of the apartment. While I have seen pretty modern apartments in Madrid, there are many old-fashioned ones. When I moved to Madrid I lived in a very simple apartment in a very humble shape. But I only paid 350€/month, which was unbeatable! Nowadays, the market is definitely more expensive.
Room: 400€ – 650€/month with bills included
Studio: 700€ – 800€/month with bills included
1 bedroom apartment: 800€-1200€/month with bills included
2 bedroom apartment: 1000€-1400€/month with bills included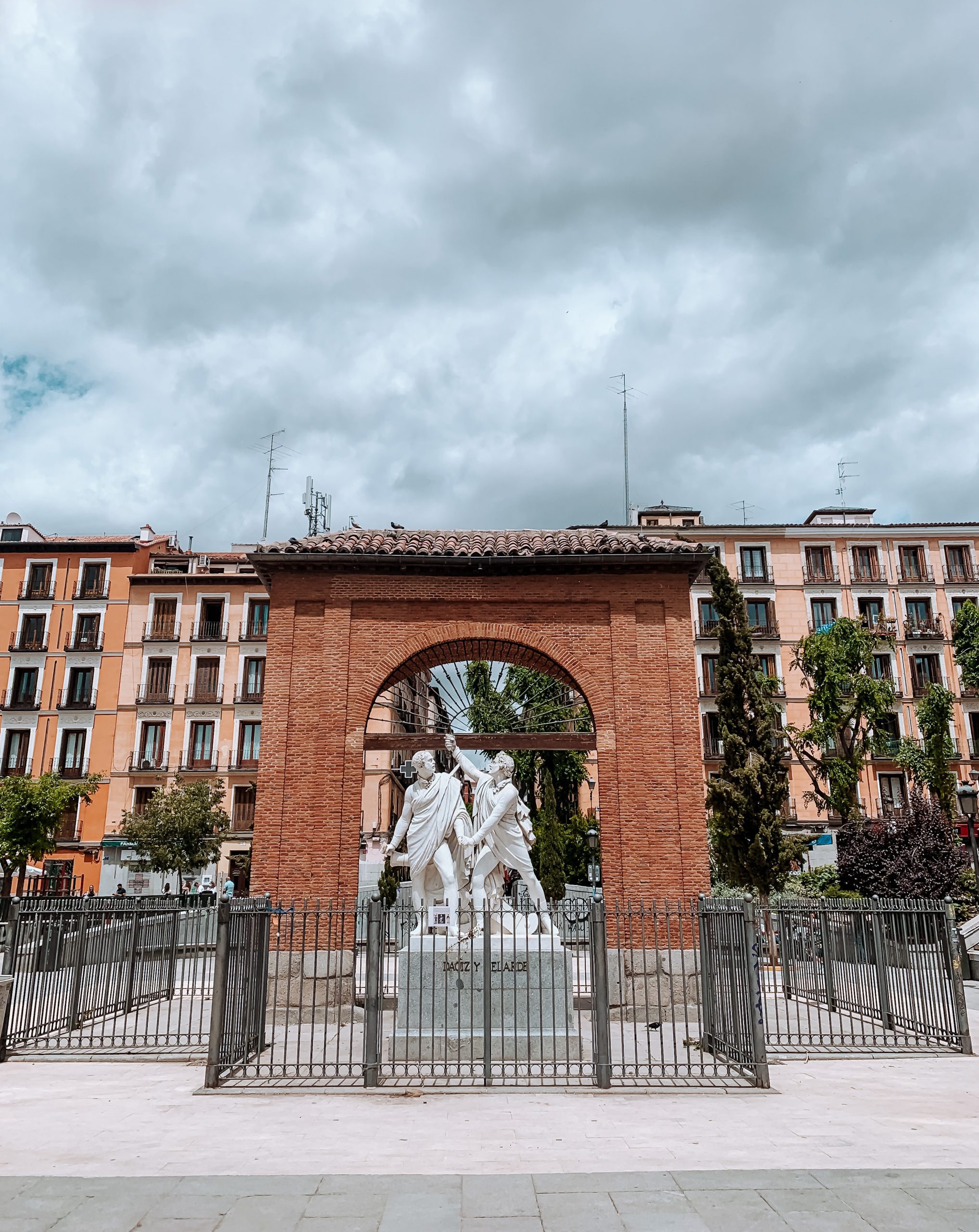 Where can I look for apartments in Madrid?
The good news is that Spanish people are very last-minute when it comes to apartments and moving-in dates. That means, if you look up flats in Madrid you will see flats that are empty right now and you could move in tomorrow. There is no need to look for flats in Madrid months in advance. What are websites you should check out? 
Idealista
Idealista: You will find most of the offers for flats in Madrid on Idealista. This is the place where most people publish their flats. You later have the chance to contact your landlord on the phone or via chat. I would usually contact landlords via WhatsApp or call them. It is easier to work with Idealista if you know Spanish and feel comfortable talking to landlords in Spanish. 
Spotahome
Spotahome: With Spotahome, you can book flats or rooms online without having to view them before. The whole booking process is managed online and the company will help you if you run into problems or the flat does not look as expected. While it does sound like magic I have to admit that I find flats on Spotahome much more expensive than the average flats on Idealista. Maybe it would make sense to book a place to stay in Madrid there for the first few months after you arrive in the city. And then, you can keep looking for something else while you are already in Madrid. 
Badi
Badi: To sum it up, Badi is like tinder for roommates. You can create a profile on badi and look up shared flats in Madrid and "apply" to be a roommate there. That platform is definitely a fun way to look for shared flats in Madrid. But Badi is also a good source for temporary furnished stays. Many people publish their apartments on Badi if they want to sublet it for a couple of months.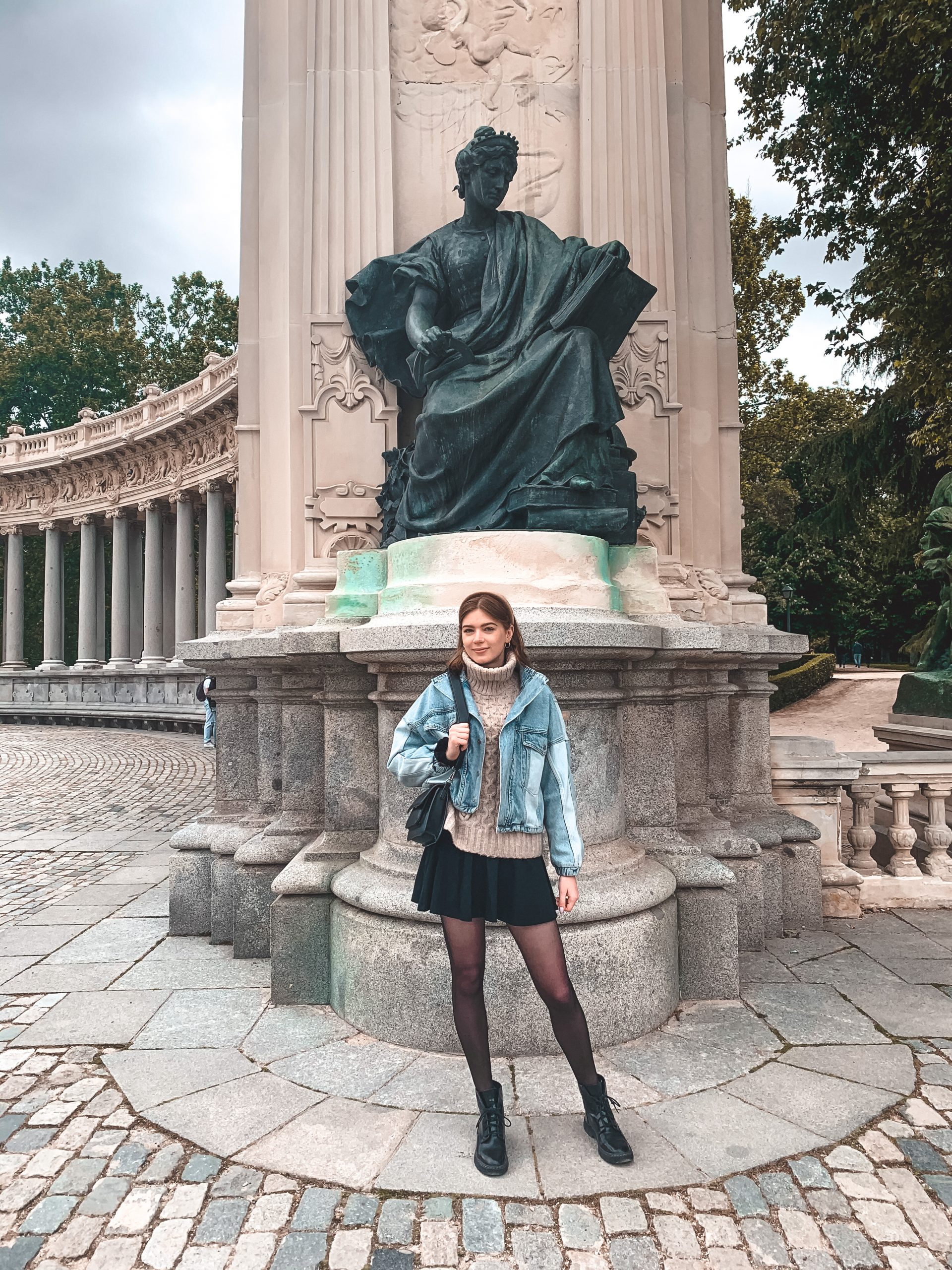 Let's talk about deposits for your apartment/room in Madrid
I am not going to lie. Madrid's rental market changed so much over the last few years that sometimes it is hard to tell what is normal and what is not anymore. In my opinion, a deposit for a flat/room should be one or two months' rent. Sometimes, landlords also ask for the first month's rent upfront, which means you will have to pay three months' rent upon entry. Make sure to have enough savings with you, otherwise, this can get a bit tricky. 
Anything, where landlords ask for more than that, does not seem trustworthy to me anymore. But that does not mean that the landlord will not try doing so. While I was looking for a flat in Madrid in 2022 one agency asked me to pay 6 months upfront. Personally, I would never recommend doing that. But sometimes this can be the last option in case you do not have a working contract and the landlord asks for this kind of security.
What you should know about Rental Agencies in Madrid
This a very annoying topic, but since this blog post is all about preparing you for the exact cost of living in Madrid and moving to Madrid, I think I have to mention it here. Rental agencies are much more common in Spain than I was used to in Germany. 
What does that mean? Renting a flat through an agency works as follows: If you end up taking a flat through an agency, you will have to pay one month's rent + VAT to the agency, while the landlord does not have to pay anything. To me, this seems like the most bizarre system in the world, because I feel like in any other country it is the other way around. In practice, that means, that if you can't find a flat that is rented through a private person (in Spanish: particular), you might have to pay a rental agency. 
While I am not a fan of these rental agencies, because they do not do more than show you the flat, draft the contract and give you the keys, sometimes these can be the easier way to find an apartment. Especially, if you are running out of time. Madrid's rental market became incredibly competitive during the last few years. Keep that in mind when calculating your costs of living in Madrid!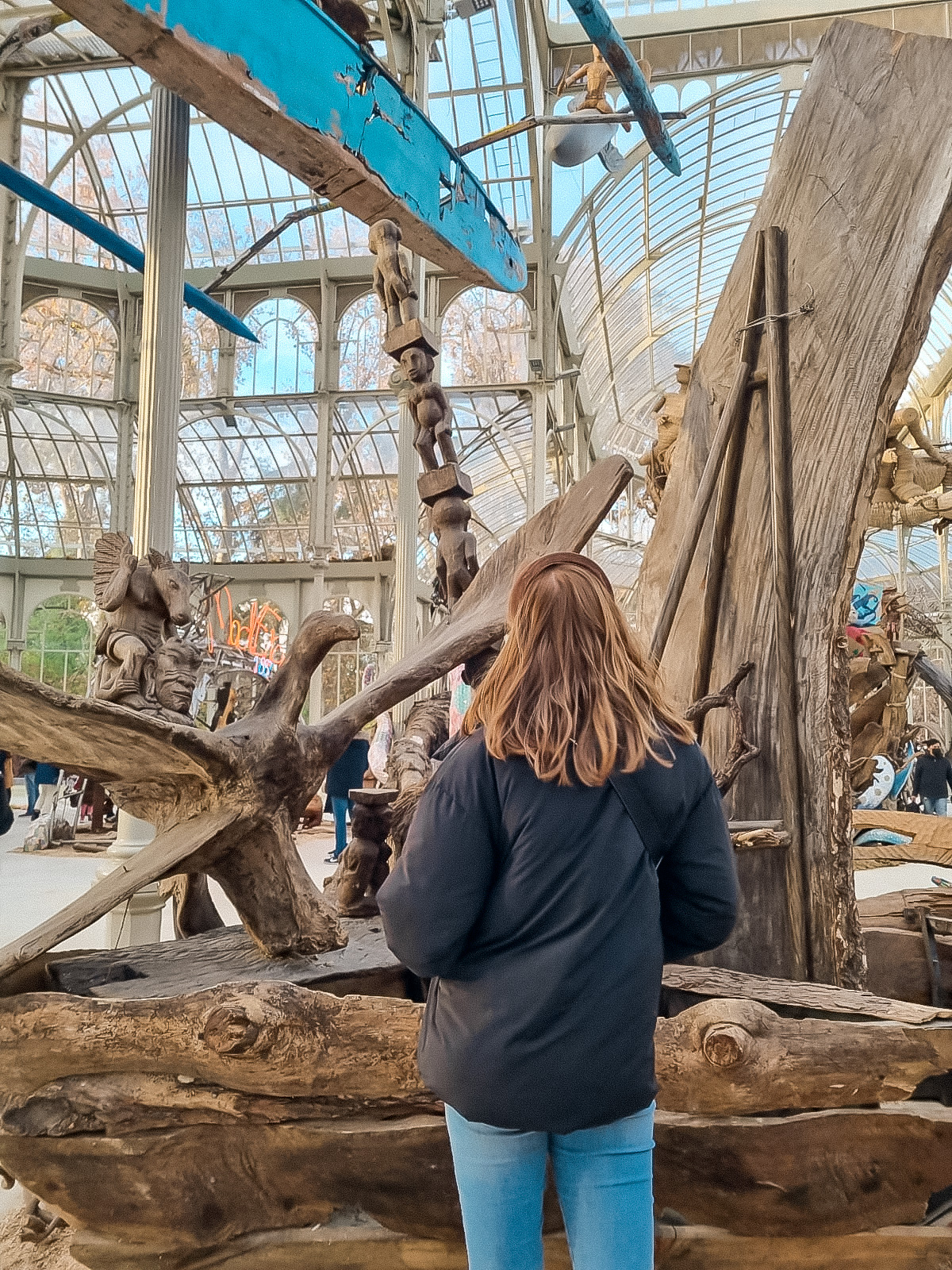 Cost of living in Madrid: Another thing I have to mention here are expenses
Electricity
Unlike in Germany, expenses for your flat in Spain are paid on a monthly or bi-monthly basis. That means, that you will get your electricity bill every month for the previous month that you have to pay. While it's really hard to predict how high your electricity bills will be (depending on whether you have an A/C, work from home, or have electrical heating) I would calculate around 40€-50€/per person/per month. The more people live in your apartment, of course, the cheaper this will be in total. 
On this note, I know it is not always possible but I would really really recommend NOT taking flats that have electrical heating because this will blow up your electricity bill. I am talking from my own experience. You will be surprised how much you will actually have to heat in Madrid.
Water
The water bill for my flat in Madrid comes on a bi-monthly basis and is usually around 20€-25€/per person/per month. I don't think your water bill will make a huge difference in the cost of living in Madrid, but it's still important to keep these small expenses in mind that will add up eventually.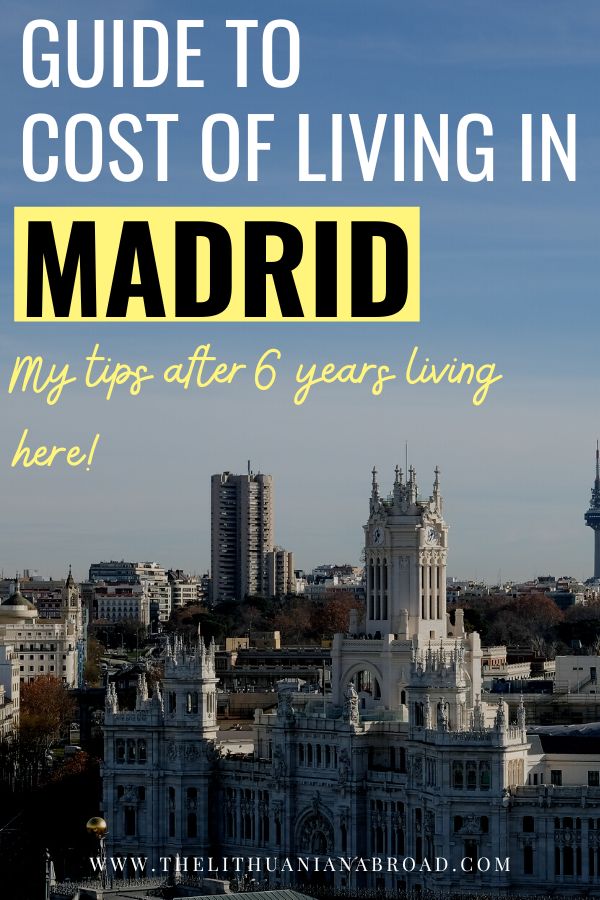 Wi-fi and Phone Bill 
If you actually want to move to Madrid and spend a long time in the city, chances are high you will need to get your own wi-fi and Spanish phone number. Good news! Unlike in Germany, it is super easy to get wi-fi in Spain. 
There are tons of different providers for that and in the end, it depends on what conditions are the most important ones for you. To compare, you can check the prices of Movistar, Vodafone, and Pepephone. If you only need wifi, check out Digi. They are super affordable and have incredible customer service. 
I currently pay for my phone (unlimited data + calls within Spain) and Wifi around 50€/month.
I would recommend getting a contract for your phone and wi-fi together because the total price will be usually cheaper. That way, your cost of living in Madrid total won't go up as much.
My tip: I am not a fan of prepaid mobile tariffs. I used to have one before getting a contract. The problem is that you don't grow any credit rating with your phone company while you have a prepaid card. After being a customer FOR YEARS with a prepaid card and then changing to a contract, my phone company does not let me buy a phone and pay month by month. Because apparently, I do not have a good credit rating. So, get away from these as soon as possible!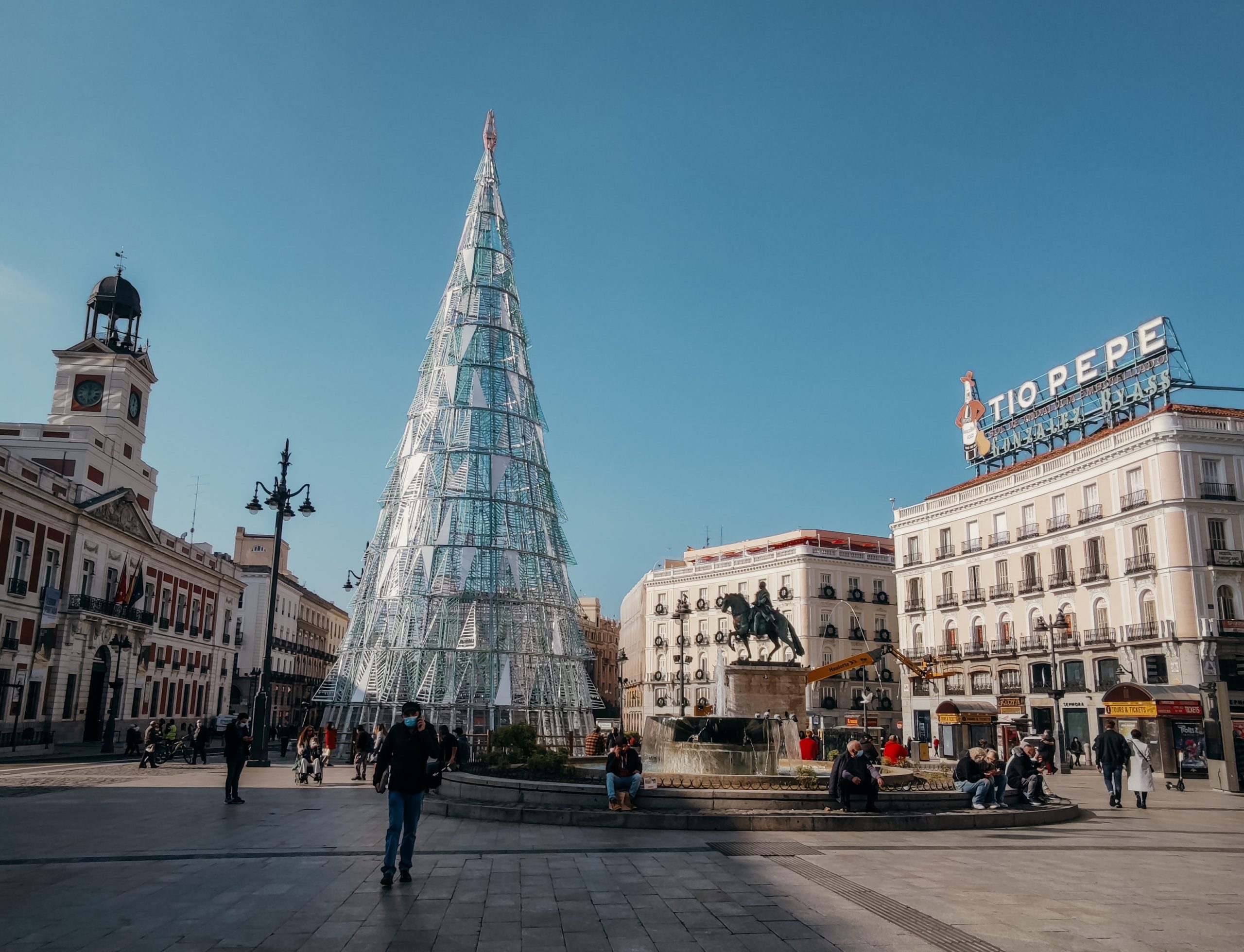 Cost of living in Madrid: Groceries 
For me, groceries are an important part of my cost of living in Madrid, so let's talk about it: There are many different supermarket chains in Madrid, depending on where you live and what kind you prefer. While the whole world is going through inflation last year, I do believe that we felt the prices going up in Madrid as well. Not as much as in other countries in Europe, but life really used to be cheaper here. 
I do live alone and currently spend around 40€/week on groceries. Since I mostly work from home, I do like to cook for lunch and I put a high priority on vegetables and fruits. You can definitely lower that rate if you share groceries with someone or check prices more than I do. 
If you are looking for more affordable supermarkets in Madrid, try Lidl, Aldi, Mercadona or Dia. 
The ones that are usually more expensive are Carrefour, el Corte Ingles or smaller supermarket chains. I do recommend visiting the markets close to your home as well. They are usually not as expensive as you may think!
Cost of living in Madrid: Restaurants 
One of the reasons why you will absolutely love Madrid is the endless options of restaurants and bars in the city. And here, we have pretty much everything from low-budget places to Michelin-star restaurants. All in all, I do think that eating out is quite affordable in Madrid. But it really depends on what places you prefer and what cost of living you are used to in your home country. 
In Spain, many restaurants offer so-called "menus del dia", which are daily lunch menus. These include an entry, a main dish, dessert and a drink. They usually go for around 12-17€ and are quite common in most restaurants in Madrid. 
While there are cheap options in the whole city, the whole cost of living in Madrid will depend on how much you like to eat out or not. Since I am working from home, I do cook lunch almost every day and I am able to save money like that. If I were to work in an office, maybe that would be completely different. 
Once you live in Madrid, you will get the chance to explore Madrid's incredible bar scene. What I love about it is that it is incredibly affordable. Long drinks usually start at 6€, and beer and wine are usually very cheap as well. There are countless bars in Madrid and so many places where you can have a drink outside!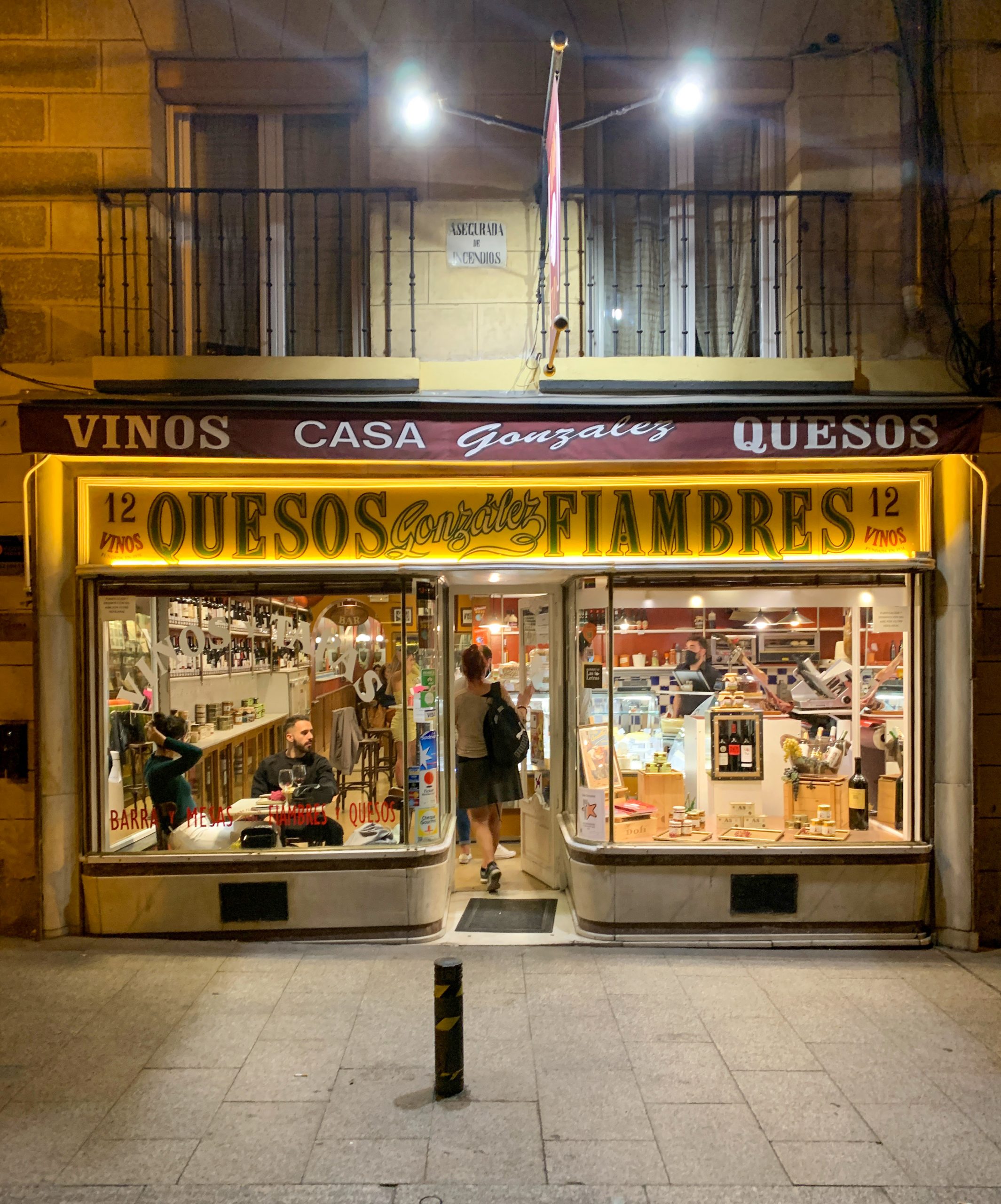 Cost of living in Madrid: Public Transportation
One of the biggest reasons why you should move to Madrid is the public transport. I feel beyond grateful to live in a city with such an efficient public transport system. All areas of Madrid are extremely well connected. Even destinations that are further away, like the airport, are well connected and you are able to reach them at (almost) any time of the day. 
One of the best things about moving to Madrid at a young age is the discounted rate for public transport tickets. Before I turned 26 years old, I used to pay 20€/month for a MONTHLY public transport ticket with unlimited rides. Yes, 20 bucks per month! All areas are included, so even if you want to go to the airport in Madrid there is no extra charge for that. Absolutely unbeatable. And a true lifesaver since your income is probably not too high during your early twenties (I should mention that these prices only apply if you have gotten your own metro card as a resident in Madrid)
Now I am past that age I would have to pay around 50€/month. But since I do not use the public transport system as much, I do not get monthly tickets anymore. 
Here, I should mention that Madrid is an incredibly walkable city. If you end up living in the city center of Madrid, some of your most important destinations can be within walking distance. 
But, if you don't use public transport as much in Madrid you can get away with just buying single tickets, which cost 1,50€ per ride (for longer trips 2€). I would recommend charging your metro card with 10 tickets, which costs 9,10€.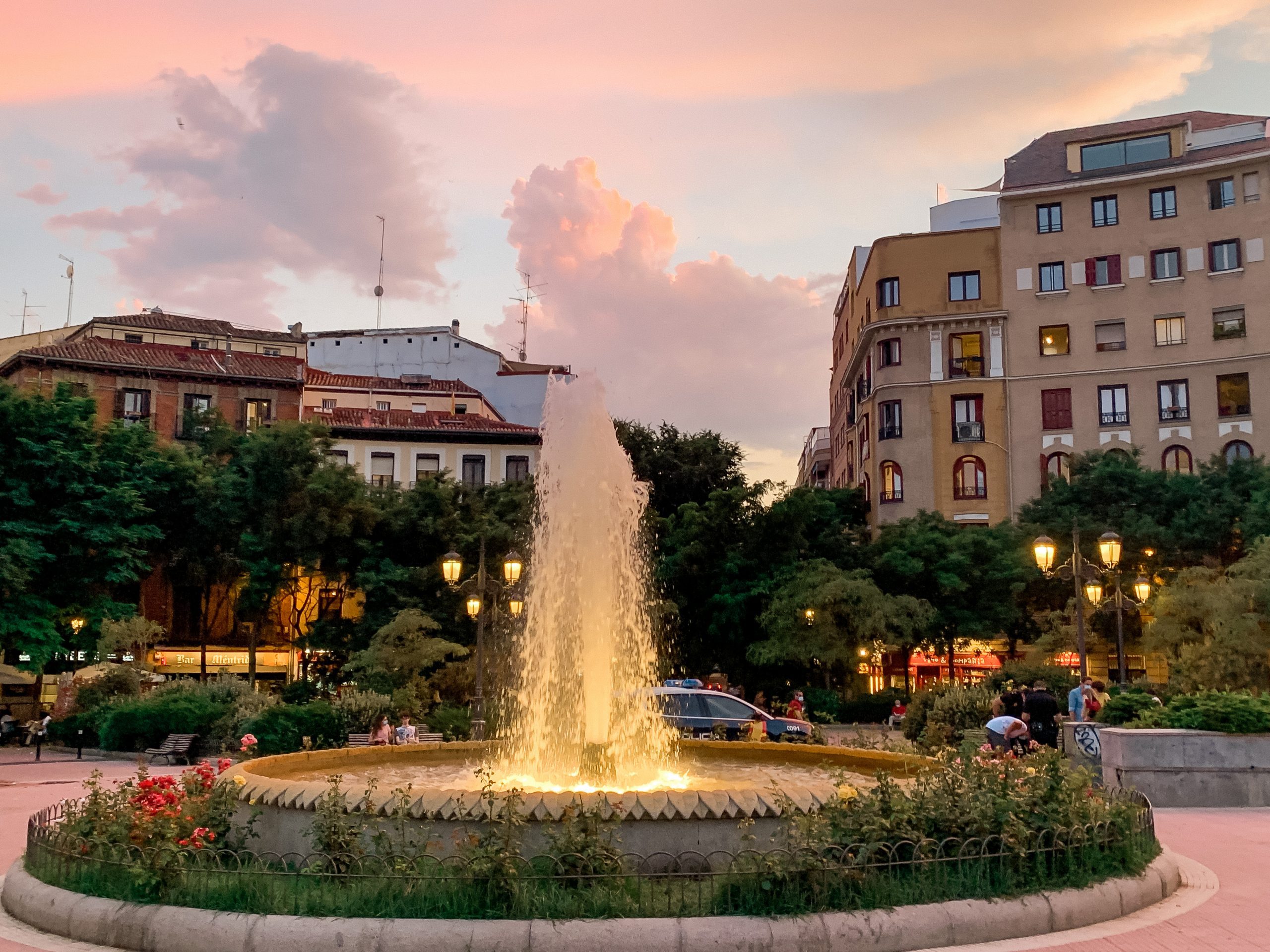 Fun activities, cultural offers, sports, and more things to do in Madrid!
The good news is that Madrid is full of cultural activities, events, and other cool plans you can do in the city! When it comes to the cost of living in Madrid, the city has a lot to offer. Even if your budget is very tight, there are so many affordable activities to choose from. 
While Madrid has a lot of world-class museums and art exhibitions, many of them have free days or special hours where entry is not charged. I wrote a complete guide about when to visit Madrid's museum for free, which you can find here. 
Madrid also has many sports activities you can sign up for. There are many tennis and padel courts all over the city. You can join different sports teams in Madrid. There are even several places where you can go climbing indoors. I have many friends doing sports in Madrid. The mild temperatures really invite you to spend time outside all year round. Apart from that, there are also many dance studios in Madrid where you can learn Salsa or Bachata. I am sure you will not get bored easily. 
If you want to sign up for a gym once you move to Madrid, there are so many different options to do so. There are cheaper gym options that start at 29,90€, but if you want something more established, you can find modern gyms as well.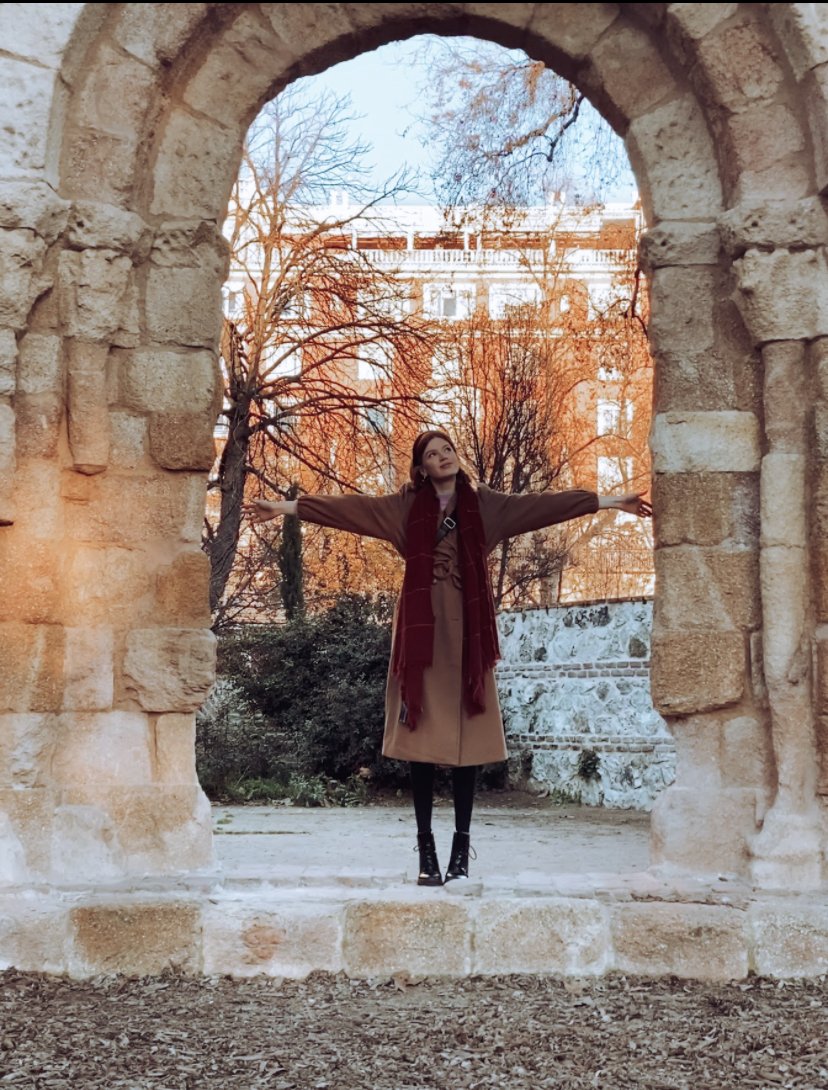 Summary: Cost of living in Madrid
To sum it up, Madrid offers an incredible quality of life like no other city I have ever lived in. After living here for six years, it really does feel like home. And I don't think I can imagine a life that is as fulfilling in any other city.
In this blog post I told you with all honesty how my fixed costs are as a resident of this city. I do have to admit that it is not as cheap as many people would think. Many smaller Spanish cities have a much lower cost of living than Madrid. But since Madrid is the capital and is very international the prices are definitely higher than in other regions of Spain. Now, it is up to you to check these expenses and evaluate if moving here makes sense for you.
As a Madrileña that absolutely loves her life here, my personal answer is yes. Madrid is an amazing city to live in. Especially, if you want to actively experience Spanish culture and learn Spanish. Madrid's open culture makes it relatively easy to emerge into the culture and make friends with locals and foreigners.
What do you think about the cost of living in Madrid, is it what you expected?