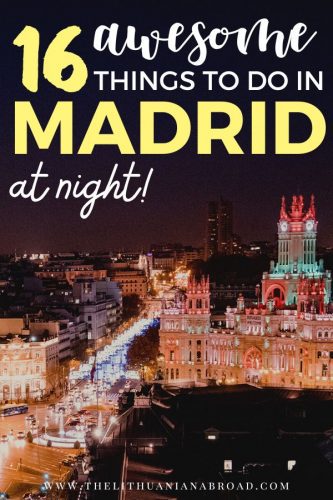 One day I was walking around Madrid and saw a sign that said "If you go out in Madrid and are back home before midnight, you did not go out. You just had dinner". And that pretty much sums up everything you need about things to do in Madrid at night. At least, this is what I learned after living in Madrid for five years. As you have probably already realized, everything happens a bit later in Spain. And believe me, the Spanish people know how to party! But even if you don't want to go to a club. There are TONS of different activities you can do in Madrid during the evening!
That is why I thought about writing the following blog post: 16 fun activities you can do in Madrid in the evening or at night. This post is full of useful information and fun ideas about what to do in Madrid when it gets dark.
So let's jump right into it!
---
Affiliate links may be sprinkled throughout the free content of this blog post. If you purchase from one of the links I may receive a small commission while the price for you stays the same. This helps me cover the costs of The Lithuanian Abroad. Gracias!
Other blog posts about Madrid you cannot miss: 
The ultimate self-guided walking tour for Madrid: This blog post includes a fun itinerary for walking around Madrid for one afternoon and seeing the most important places and monuments. Make sure to check it out!
The best Madrid bucket list: This list includes 37 great activities you have to do while visiting Madrid. I really made sure to include the best museums, monuments and so much more!
25 free museums you can visit in Madrid: This post includes ALL museums in Madrid you can visit for free. I also tell you what exact time you can go there for free… The Prado Museum is on this list as well!
104 cheap things you can do in Madrid: Here, I just sat down and wrote down as many budget-friendly activities in Madrid as I could find. Visiting Madrid does not have to be expensive at all.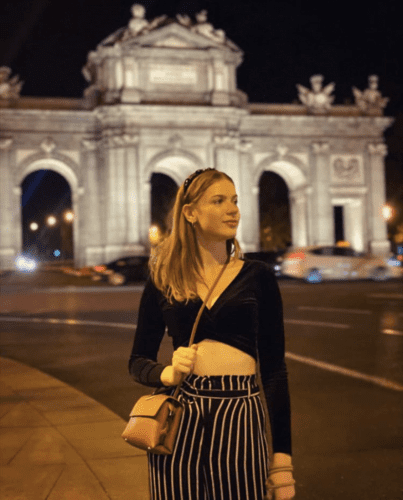 But first, make sure to do a self-guided walking tour of Madrid
Free walking tours are my favorite way of exploring the city, which is why I really want to recommend them to you! We did this tour in Madrid before I even moved here, and I learned so much about Madrid's history and monuments. This is the perfect option if you are in town for a short time, but want to know more about the capital of Spain.
The best part of the free walking tours are the local guides. They really try their best to show the city through the eyes of a person that lives there. How do free walking tours work? Free walking tours do not come with a set price, hence, they are free. But at the end of the tour, you have the chance to give your local guide a tip. And it's completely up to you how much you would like to tip them. It usually depends on your budget and on how much you actually liked the tour.
You can find all free walking tours in Madrid here.
Let's start with cultural things you can do in Madrid at night: 
Visit the Reina Sofia museum in Madrid during the evening!
The Reina Sofia Museum has to be on your Madrid bucket list! Together with the Prado museum and the Thyssen Museum, it is one of the most important art museums in the city. The Reina Sofia Museum is home to many incredible modern art exhibitions. Make sure to check out if there are any that interest you when you go there. The permanent exhibition of the museum includes many art pieces by modern Spanish artists like Picasso and Salvador Dalí. And it's also one of the most-visited art museums in the world. Obviously, a must for all modern-art fans!
The highlight of the museums will be Picasso's masterpiece Guernica which he painted in 1937. I remember being so impressed when I saw this painting because I learned about it in high school. But when I stood in front of it I was absolutely mindblown by how big and detailed it actually was! 
The best part, the Reina Sofia museum is open until 9 pm on Monday and Wednesday to Saturday. So, what about spending the evening in Madrid looking at incredible modern art pieces?
I would advise buying your tickets before-hand so you can avoid the huge queues in front of the museum. You can buy your tickets here.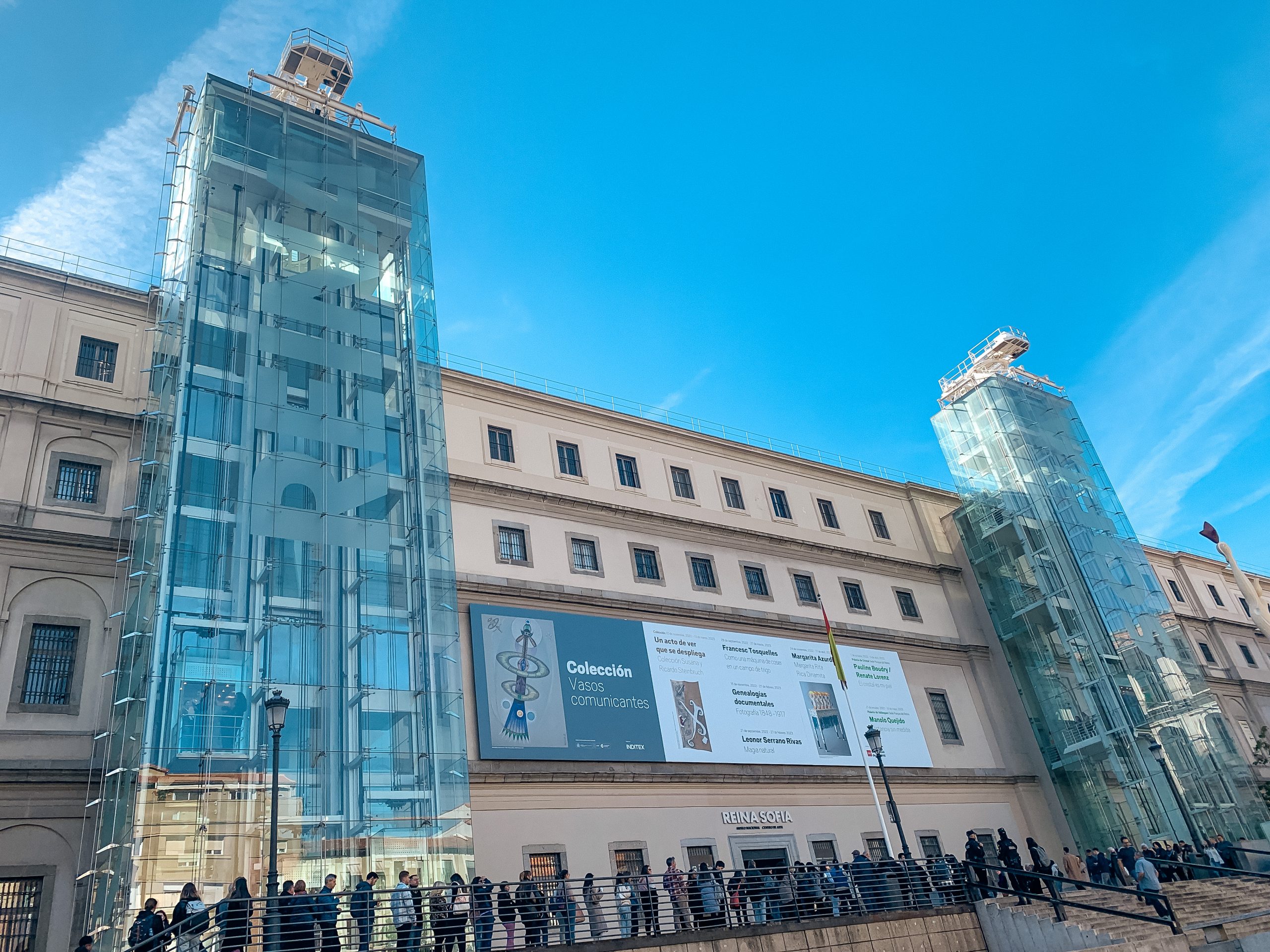 Enjoy an incredible Flamenco show in Madrid at night!
Of course, I have to admit that Flamenco is traditionally from Andalusia. There is no doubt you will find the best Flamenco performances there. But I still think that there are authentic Flamenco shows in Madrid that will be the absolute highlight of your Madrid stay.
But what is Flamenco? Flamenco is an emotional dance that has its origins in the South of Spain. A Flamenco performance usually includes a group of men and women dancing to the sound of a guitar. Make sure to check out the incredible clothes the dancers are wearing! When my mom visited me in Madrid I took us to an incredible Flamenco performance. She enjoyed it so much that she still talks about it today.
You can buy tickets for a Flamenco performance here. I recommend this Flamenco show because rhe venue is gorgous and inspired by the Alhambra in Granada. Alternatively, you can check out this show as well. I have been to both places and can recommend them both!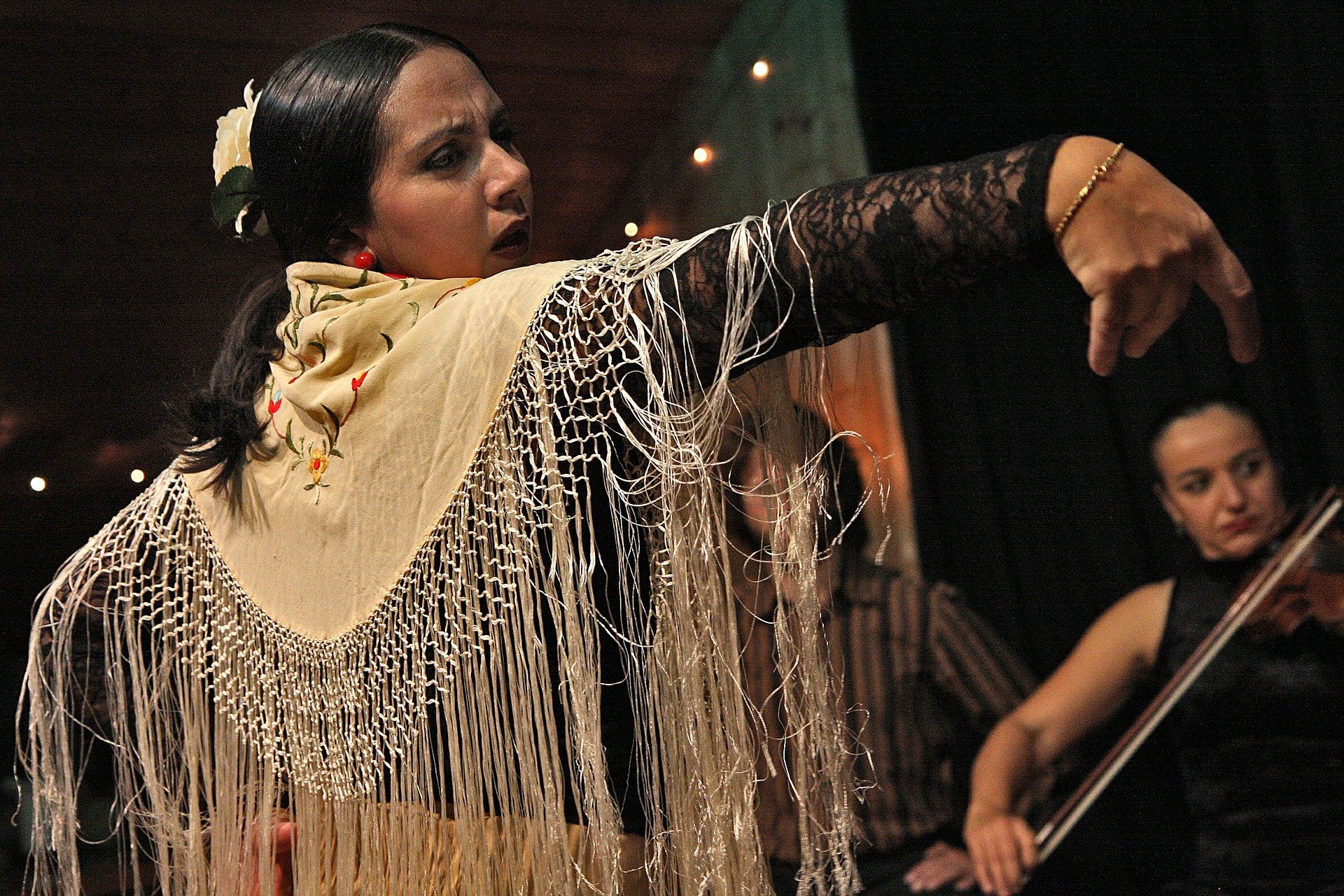 Would you dare to do a night tour in Madrid? 
As I have told you before, I am a huge fan of tours to learn about the city I visit. When I found this night tour in Madrid I knew I'd have to include it here. Imagine this, you meet after it gets dark to learn about the dark history of Madrid. Then, your guide will be dressed in a gothic gown carrying a lantern. I already find this super exciting as it really makes this tour special. 
During this tour, you will learn about ghost stories and legends of Madrid. The guide will also tell you about the Spanish Inquisition. The perfect tour if you already know a bit about Madrid but want to take it one step further. 
You can book tickets for the evening tour here.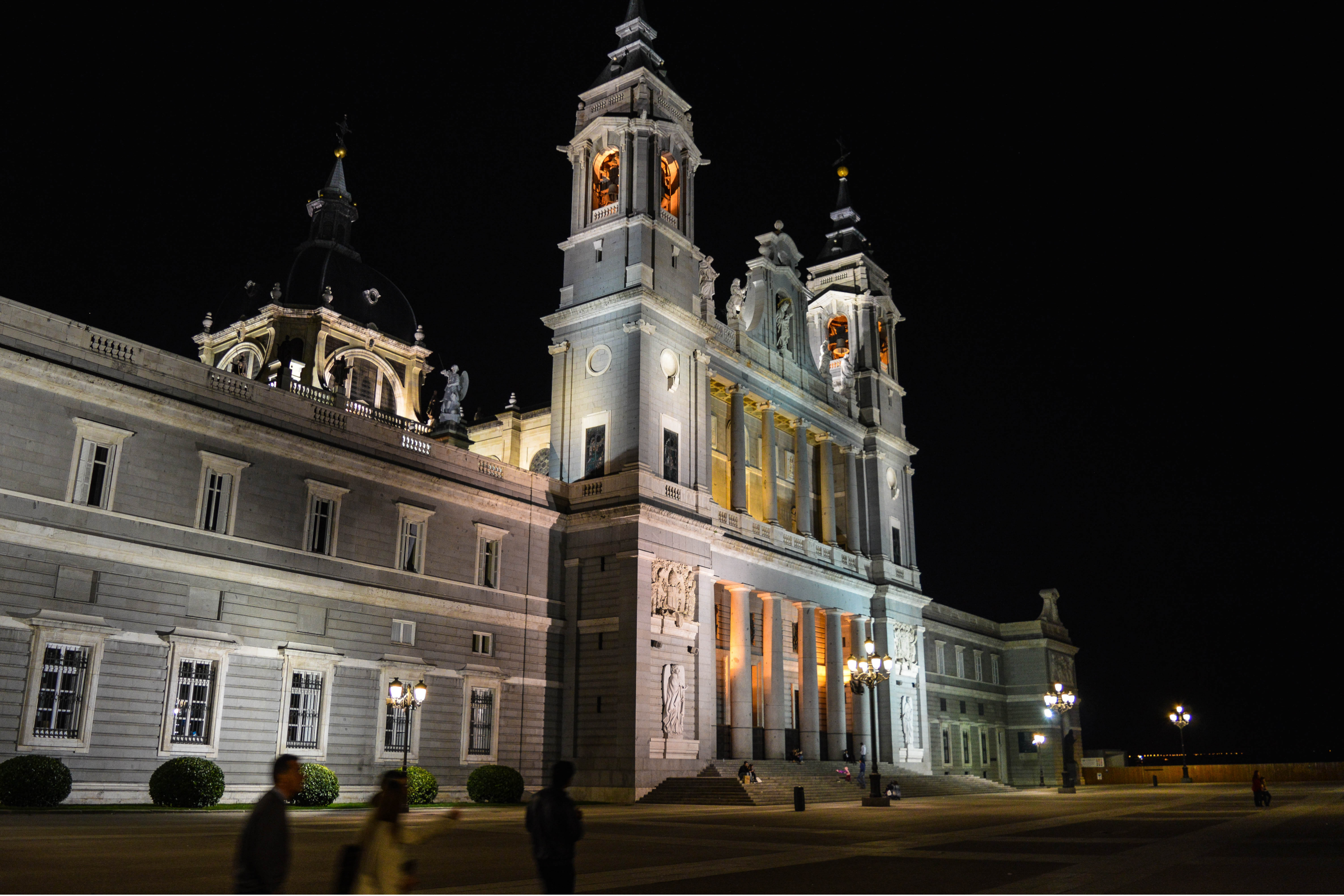 Go to the cinema in Madrid (Yes, they also show movies in English!) 
What about going to the cinema in Madrid?! This could be the perfect option for bad weather or if you want to have a cozy evening in Madrid watching a movie. And don't worry, there are several cinemas in the city that show movies in English. A couple of cinemas that show movies in English are Yelmo Cine and Cines Renoir. For movies in Spanish, you should check out Cines Callao.
When checking the movies, make sure you select the movies that say VOSE (voz original, subtitulada en Español). That means the movies will be shown in the original language but will show subtitles in Spanish. Plus point, you get to practice your Spanish skills at the same time!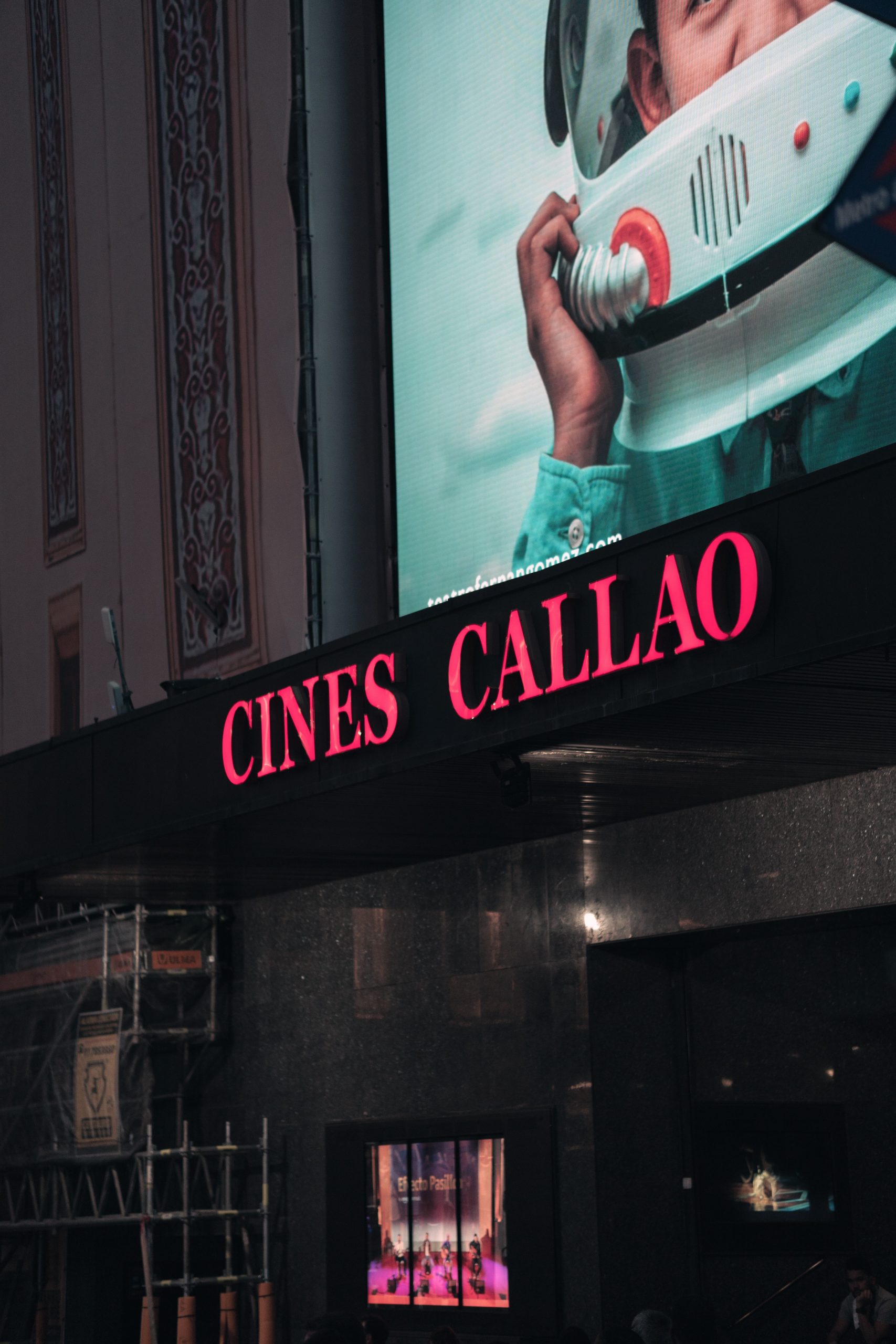 Places in Madrid you have to visit during the evening
The best places to watch the sunset in Madrid. 
Believe me, sunsets in Madrid are absolutely magical. Now, you only need to find a place where you can have a great view of Madrid's skyline and enjoy watching the sun go down. There are many places where you can enjoy a great sunset, but I really want to recommend the following two: 
Templo de Debod for live music and great views 
Templo de Debod is THE place to go for a magical sunset in Madrid. This is the location of an ancient temple that Egypt gifted to Spain. This monument is lit beautifully in the evening, which really gives it a very romantic atmosphere. 
Apart from that, there is a viewpoint where you can see the Royal Palace in Madrid,, which is also lit in a beautiful way during the evening. When the weather is great, you will find local artists playing music here. Many young people, locals, and tourists like to come here to sit down and enjoy the evening.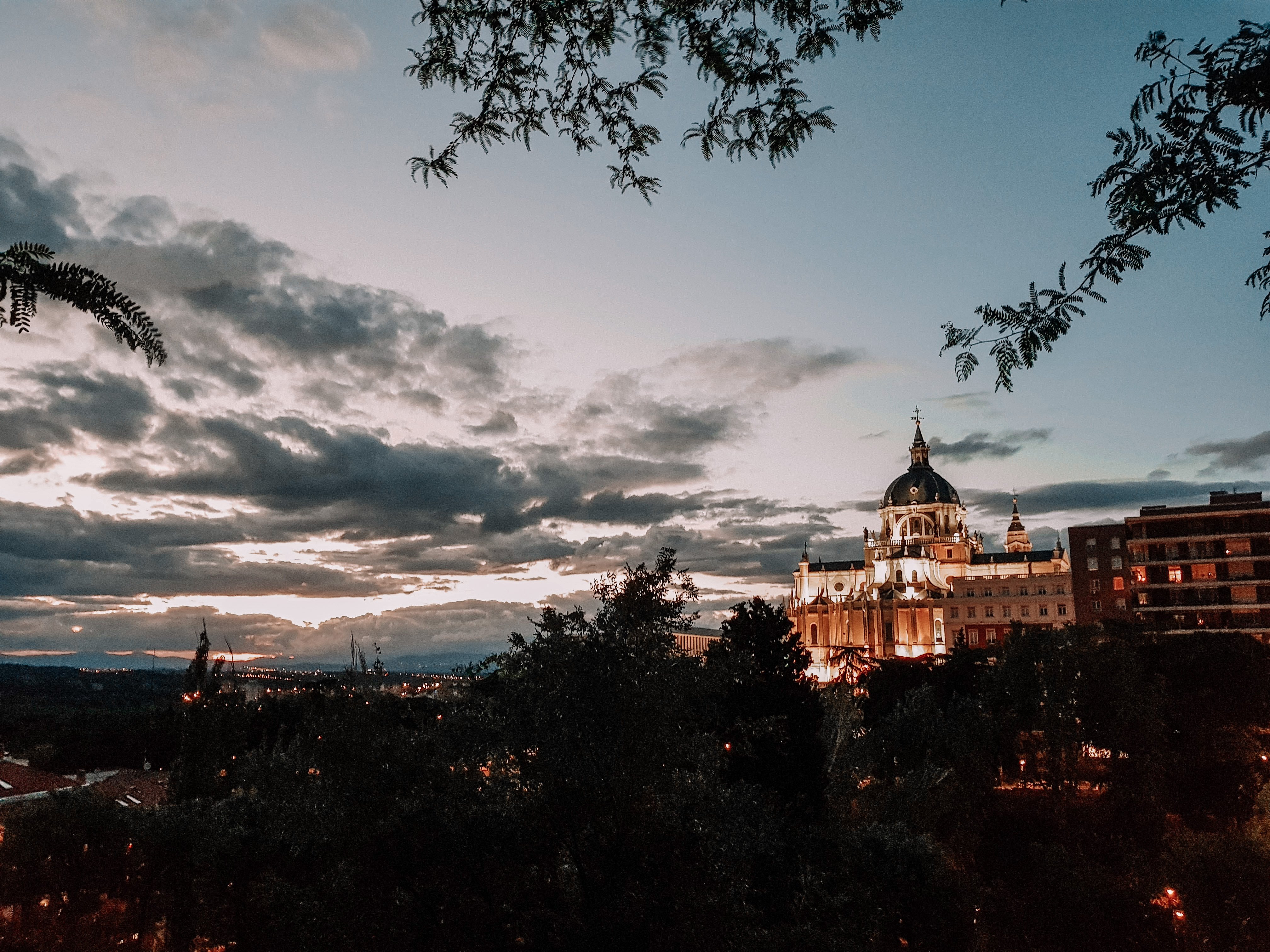 Visit the "Corre del Tío Pío" for a stunning sunset in Madrid
This spot is a little bit further away from the city center but absolutely worth visiting. This park is close to the metro stop "Buenos Aires" and a popular spot for locals to watch the sunset. There is a small bar where you can buy refreshments and spend the evening. The views of Madrid you have from there are out of this world. This is the place to go for a relaxing sunset with fewer people around.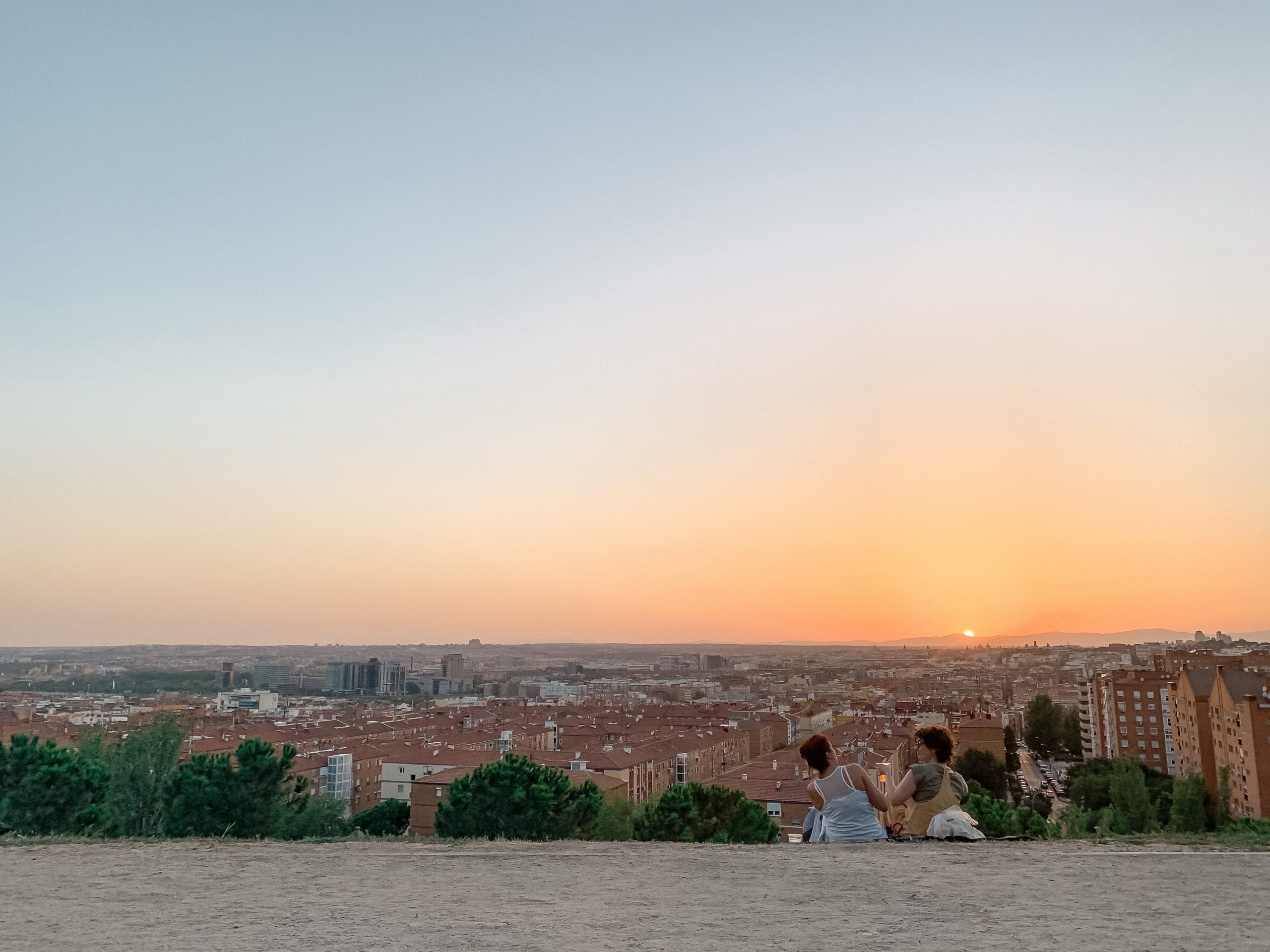 Walk down Gran Vía, and maybe check out one of the countless shops!
People call Gran Vía the Time Square of Madrid. And once you are there, you will understand why. This main street of Madrid is surrounded by impressive skyscrapers and other beautiful buildings. The area is full of billboards and neon signs, which will really make you feel as if you are in New York. 
Gran Vía is one of the city's most popular shopping areas. And the best part, shops in Madrid are open until 9.30 pm! You definitely will have enough time to go shopping in the evening during your stay. You can find many international clothes chains there, just as Zara, Mango, or H&M.
And after you are done with your shopping, you can enjoy a drink at one of the rooftops in Gran Vía. Scroll down to find out about the best rooftops in Madrid: 
Food, Drinks, Tapas, Restaurants and Bars!
Enjoy Tapas and Drinks in Calle de la Cava Baja
Calla de la Cava Baja is a famous destination in Madrid to enjoy some great tapas. Why? Locals say that this street in Madrid has the highest bar density in the city. And you will see that it's true. The whole street is full of taverns and beautiful restaurants!
The street is located in one of the oldest neighborhoods in Madrid, La Latina. Plaza Mayor is only a short walk away which makes this area very central and easy to reach. This area is famous for its narrow streets and incredible history. The history of La Latina goes back to the 11th century when the Moorish population took shelter here. 
Casa Lucio is probably the bar that is most popular on this street. But, I really want to recommend Cava de Illán here. This place is my boyfriend's and my favorite for dinner in the area. And then you can continue checking out other bars!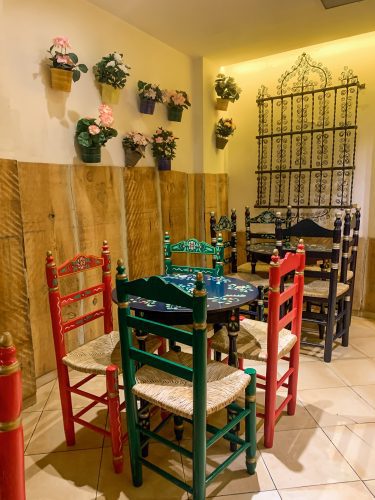 Visit Madrid's beautiful neighborhood Las Letras and enjoy some amazing tapas there
Las Letras will always be one of my favorite neighborhoods in Madrid. There, you can find many bars and authentic restaurants where locals and tourists like to spend their evenings. 
This area is famous for the famous Spanish writer Lope de Vega living here during the 17th century. And not only that! You can also find many Flamenco places here as well. 
What can you do in the neighborhood Las Letras in the evening? Plaza de Santa Ana is a popular destination to have a drink at one of the bar's terraces outside. Another place that is one of my favorites in Madrid is Casa Gonzalez. This is probably one of the most authentic wine bars in Madrid. And the wine and cheese plates there are amazing too!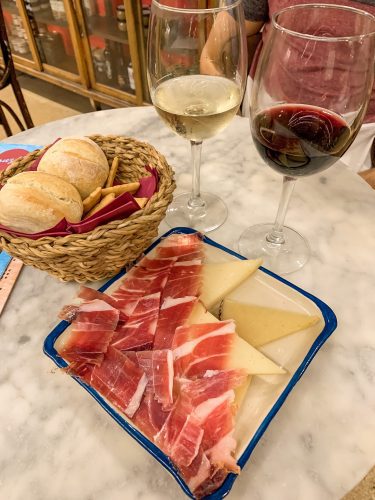 Spend the evening in Plaza Olavide while having a drink!
Plaza Olavide is one of my favorite places in Madrid. The whole plaza is full of tables that belong to bars on the square. This area is especially famous amongst locals who want to spend the evening outside and enjoy the great temperatures of Madrid. You will find many groups of young people sitting and chatting at the tables. If you are lucky, you might be able to catch a live music performance there as well. 
And of course, these bars also offer a variety of Spanish food that you have to try! Our favorite bar on this square is called Olivia.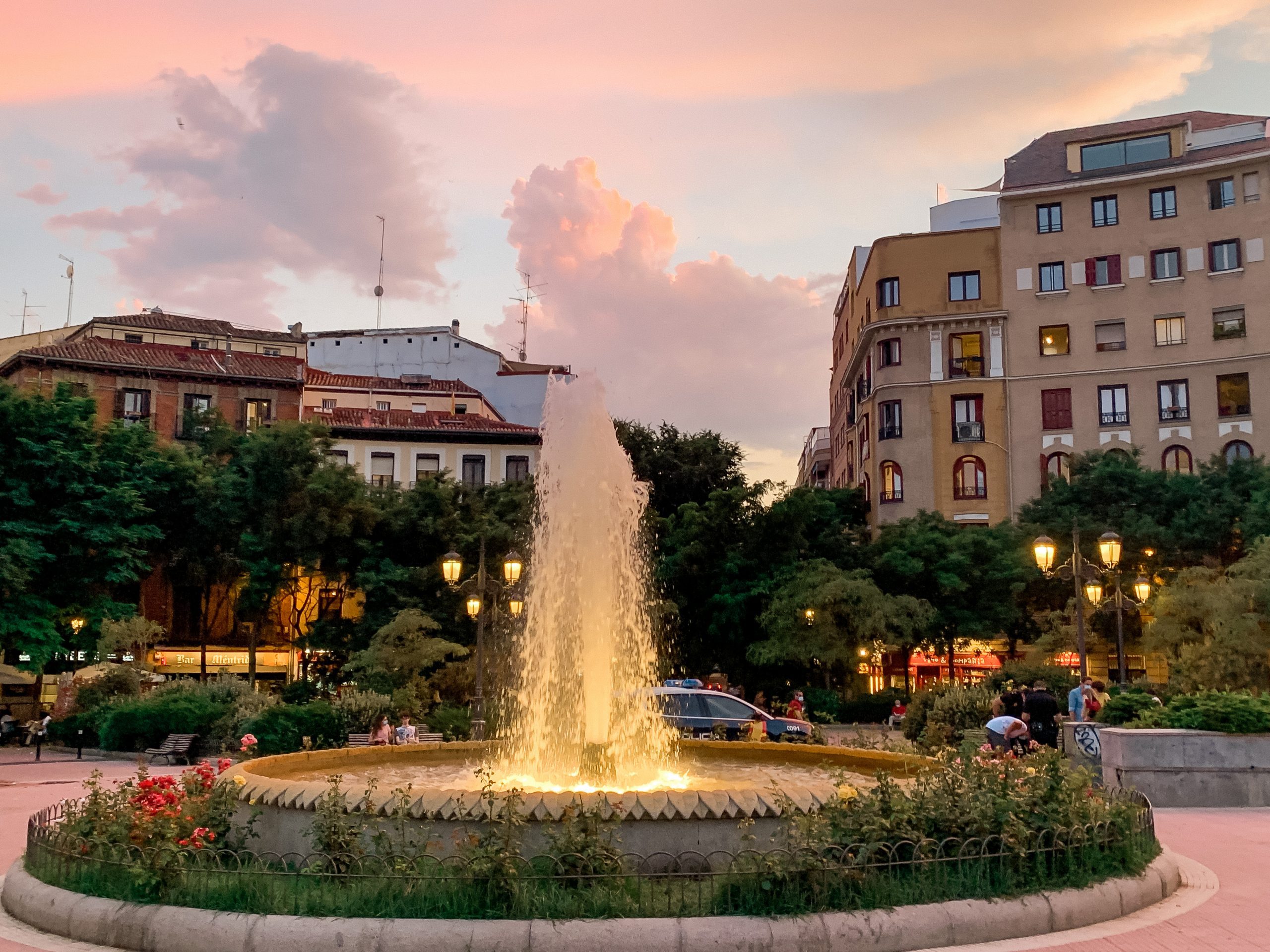 Enjoy Madrid's skyline from one of Madrid's amazing rooftop bars
You have to visit one of Madrid's rooftop bars during your stay! They are the perfect place to enjoy a nice drink while admiring Madrid's incredible skyline. Especially the area around Gran Vía is full of gorgeous roof top bars as there are many skyscrapers and hotels in the area. My favorite rooftop bars in Madrid are the following: 
Circulo de los bellas artes
Circulo de los bellas artes is an incredible rooftop bar in Madrid with mindblowing views over parts of Gran Vía and Palacio de Cibeles. During the evening, the area is so beautifully lit. This rooftop bar is very spacious and has many places to sit and even lounges to lie down. The perfect place for an Insta picture 😉
The entrance costs 4€. I would advise to come BEFORE sunset, as many people like to come and enjoy the sunset views from there.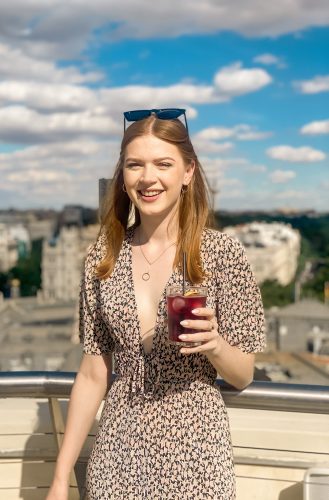 Terrazas de Sabatini
Now, I really want to show you a rooftop terrace that is further away from Gran Vía, but SO worth visiting. Terraza Sabatini is located right between the Royal Palace and Templo de Debod. This terrace has amazing views of the Royal Palace which is lit during the evening. So gorgeous! The perfect place to enjoy the evening hours.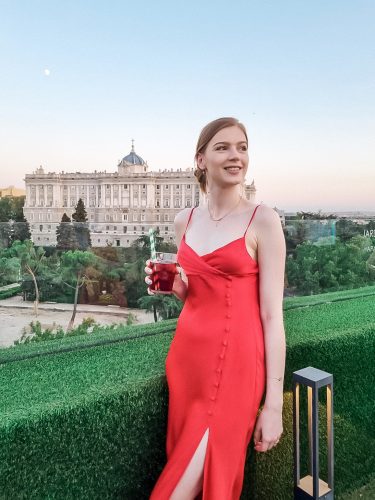 Spend the evening in one of Madrid's best cocktail bars!
La Macera for amazing gin cocktails 
La Macera is one of my favorite cocktail places in Madrid. Especially if you are a Gin lover, you have to go there. La Macera makes their Gin themselves, and it tastes great!
There are two locations: Go to Macera Taller bar for a relaxed cocktail night and Macera Club when you want to dance and listen to a DJ play amazing tunes.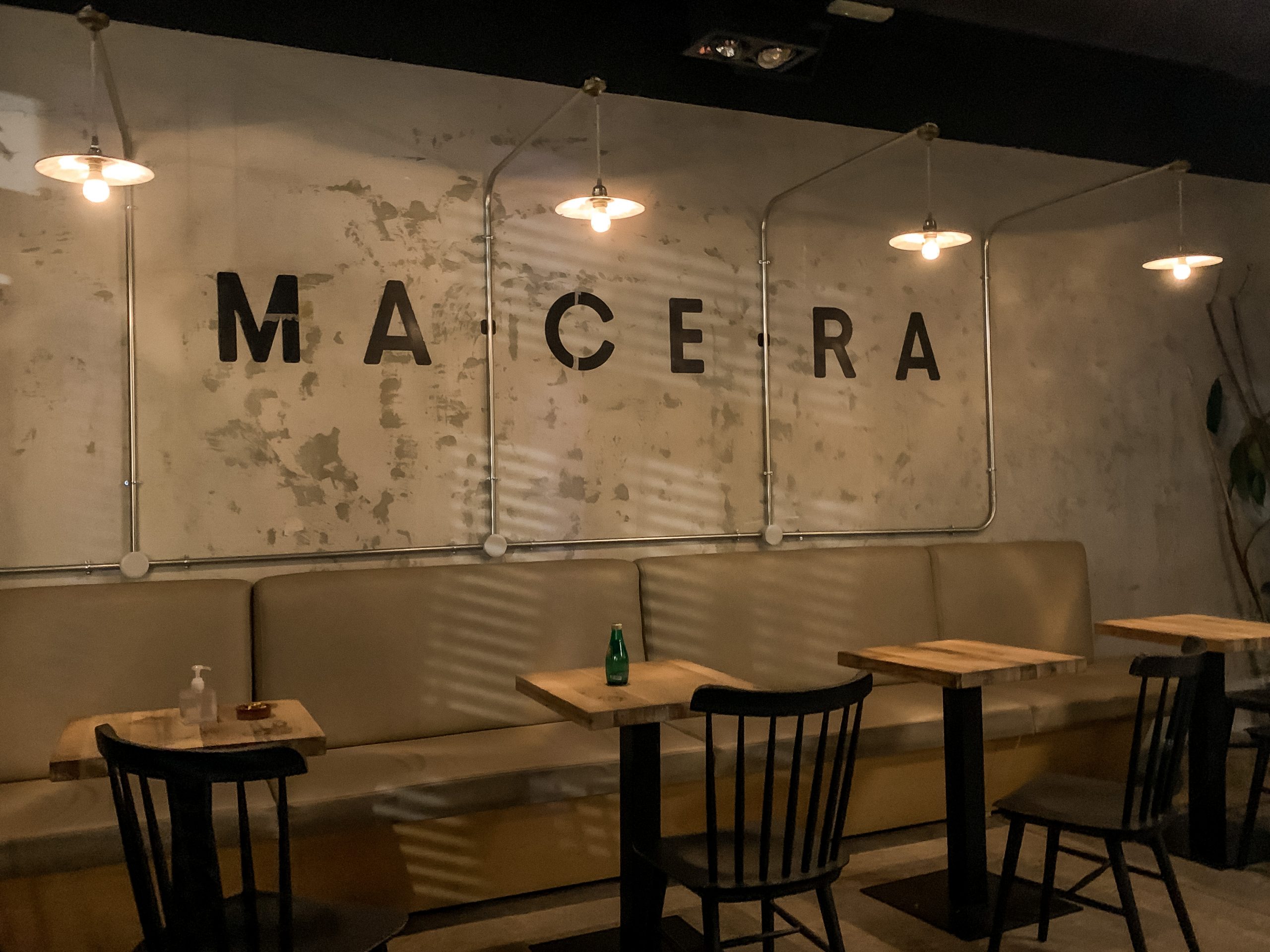 El Especial Taller Bar
I am not exaggerating when I say that you HAVE TO visit this bar, if you are a cocktail fan and have high standards. Christian, the owner, and mastermind of this place, really knows what he is doing. He usually just asks you, what kind of cocktail you feel like drinking. What alcohol? Sweet or refreshing? And then he will create a custom drink for you. I have been there so many times and have not been disappointed yet. One of the best places to go to in Madrid at night!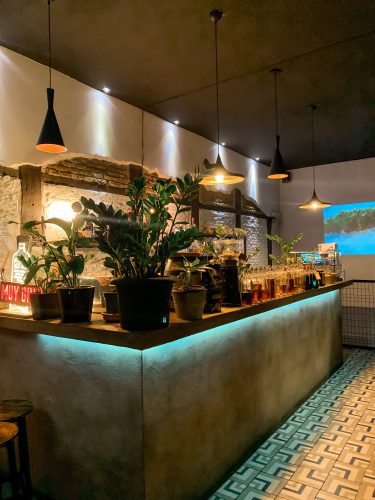 Savas Bar
Savas Bar is a small bar in the neighborhood of Lavapies that offers amazing cocktails. Their menu consists of a mix of cocktail classics and their own creations. They really have mastered the art of cocktails and even received several prizes for their cocktails. Another great cocktail place in Madrid!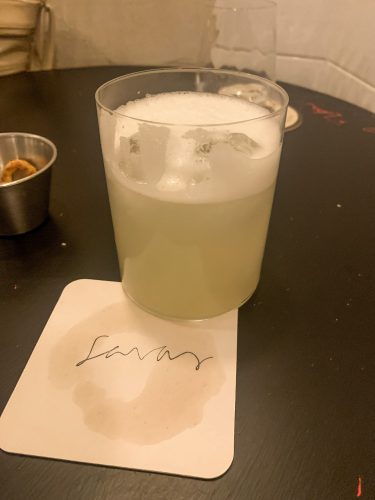 What about spending the night in one of these fun bars in Madrid? 
Bar Manuela
Bar Manuela is a great place to go to in Madrid during the evening. And the best part: There is no way you will get bored because the bar owns a huge collection of board games. Chess, Scrabble… you name it! Make sure to order a glass of vermouth in there!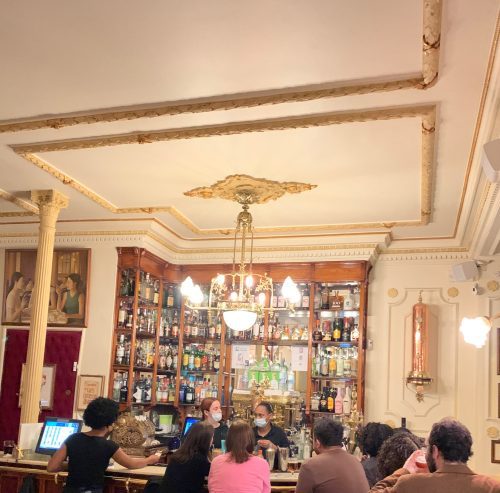 Sala Equis
Sala Equis is an incredible bar in Madrid, that used to be an erotic cinema. A big screen on the wall still shows black and white movies. But don't worry, these are harmless! There are many seating areas at the bar where you can sit down and enjoy the evening with your friends. 
Places where you can go dancing in Madrid until the morning
Have a fancy night out in Calle Ponzano 
Calle Ponzano is located in the north of Madrid and is the perfect place for a fancy night out. Especially locals like to go out in the area. There are many places where you can have dinner. After dinner, the lights go out, and the music starts.
A great place to go here is La Mamona. For dancing, check out MARABU!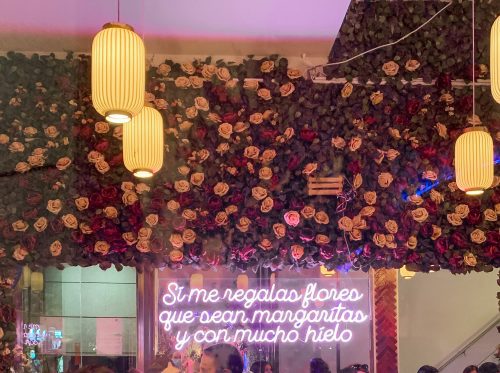 Join a pub crawl and meet fellow travelers at any day of the week
Pub crawls are the perfect way to meet fellow travelers in Madrid. These pub crawls are especially popular amongst younger travelers. How do they work? These pub crawls usually cost around 15-20€. You and the other participants meet your guide at a designated place in Madrid. And from there, you will check out a couple of bars in Madrid together. Your ticket includes access to all these bars (other people will have to queue and pay for them!) and a shot at every bar you visit. 
You can find all the necessary information about upcoming pub crawls in Madrid here.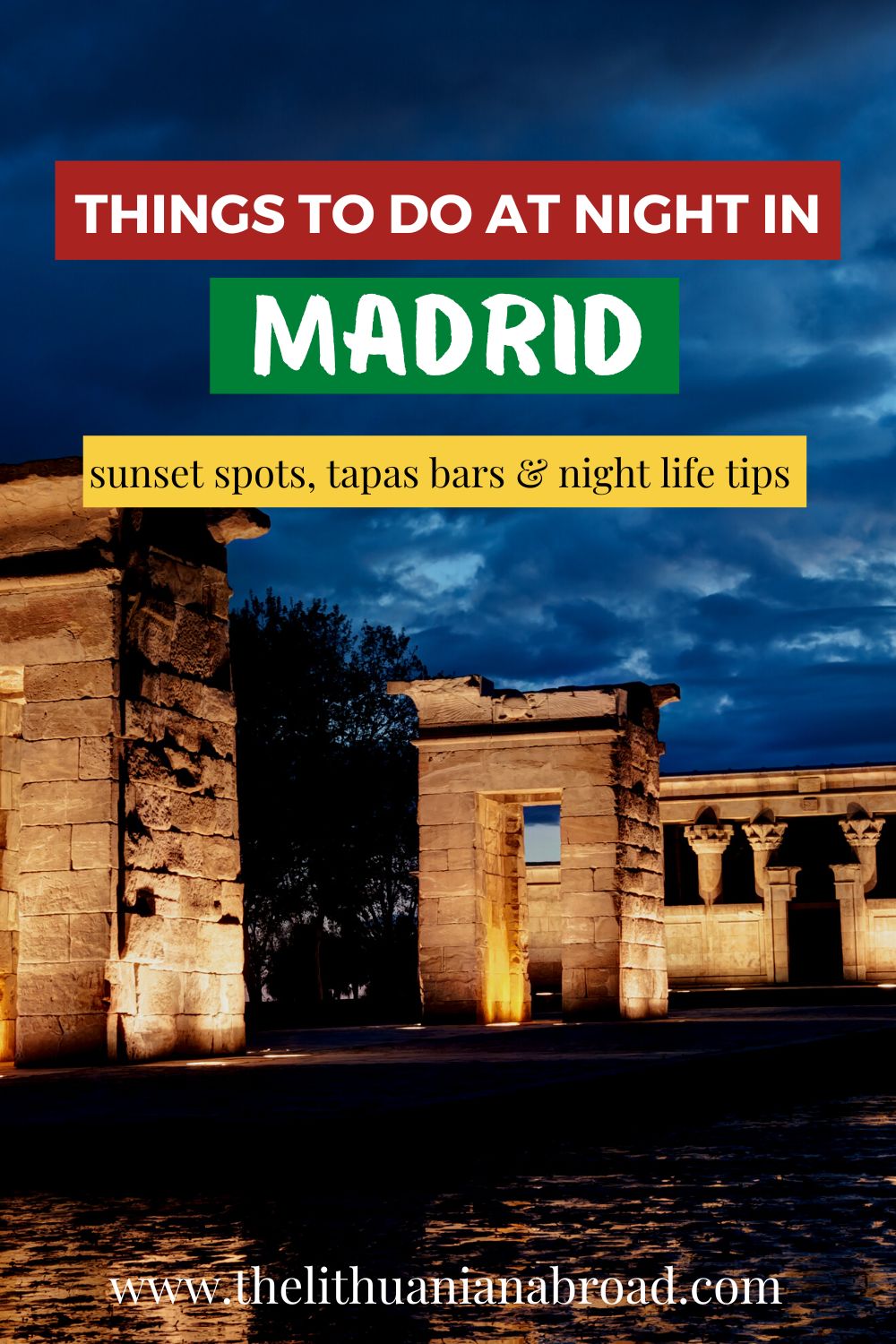 Check out the famous clubs in Madrid
Now, it's time to check out the best clubs in Madrid. You will be surprised how long people like to party in Madrid. You will find yourself dancing until the morning. But what clubs should you go to? Here come a couple of recommendations from my side:
Kapital: The biggest nightclub in Madrid, that has 7 floors. There are many different dance floors that play different music. Especially popular for younger crowds
Barcelo: A fancy destination close to the metro stop Tribunal. Careful! You have to dress fancy and fashionable if you want to enter here!
Barco: An alternative laid-back destination in the neighborhood of Malasaña. People stay there until the morning!
Medias Puri: A fun pop club with different parties depending on the day. Fun times are guaranteed!