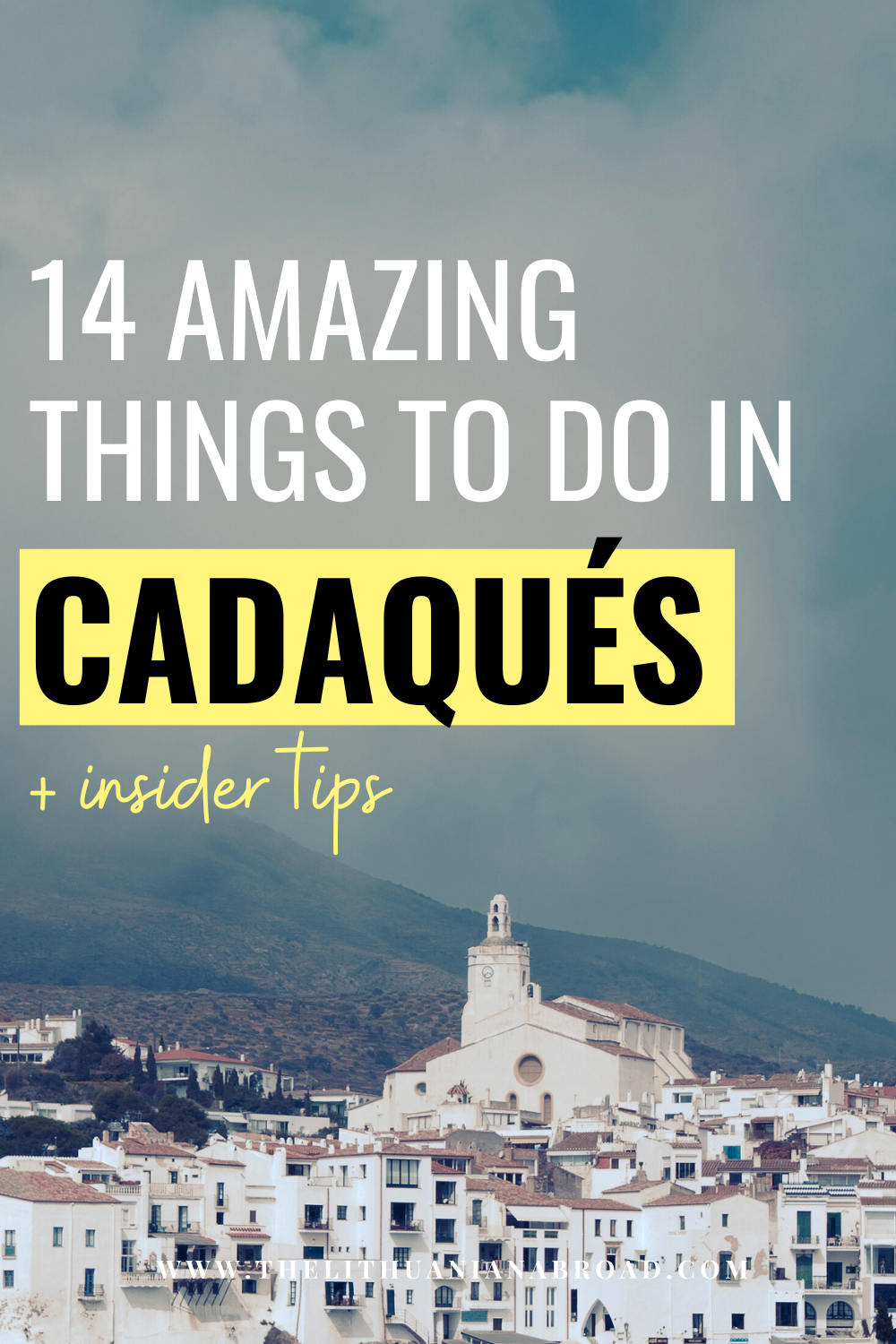 This summer my boyfriend and I visited Cadaques, one of the most beautiful places in Costa Brava. But it was not our first time visiting Cadaques. In fact, we visited it a year ago and it became one of our favorite travel destinations in Spain we visited as a couple. So, when we were doing a Costa Brava road trip this summer, we knew we had to revisit it. And that is why I decided to write a blog post about all the things to do in Cadaques.
We will talk about the beaches you can visit there, fun activities you can do close to Cadaques or the surrounding areas and so much more. There is a reason why they call Cadaques the most beautiful village in Spain. And this blog post will show why! 
So, let's start: Here come 13 incredible things to do in Cadaques!
---
Affiliate links may be sprinkled throughout the free content of this blog post. If you purchase from one of the links I may receive a small commission while the price for you stays the same. This helps me cover the costs of The Lithuanian Abroad. Gracias!
Other blog posts you have to check out: 
Spend a weekend in Cadaques: I wrote a blog post about spending one day in Cadaques that you can find here. Make sure you get the most out of your day in Cadaques!
Beaches in Cadaques you have to visit: This blog post is dedicated to the beaches in Cadaques or in the surrounding areas. The perfect read if you are on a beach holiday in Costa Brava
14 incredible towns in Costa Brava you have to visit: I wrote this blog post after we went on a Costa Brava road trip. You can find other gorgeous destinations in the Costa Brava here. 
Where to stay in Cadaques
Boutique Hotel Villa Gala: This hotel is the true gem of Cadaques. It is located in a quiet area close to the beach and has an insanely beautiful interior. The blue-white design really reminds you of the white houses of Cadaques. And the views from this hotel are insane! 
Hotel Playa Sol: This hotel is located right at a city beach in the city center of Cadaques. Honestly, you cannot stay closer to a beach than that. This is one of the most popular hotels in town. 
Horta d'en Rahola: This romantic hotel is located in a quieter area of Cadaques and has such a dreamy interior. The views from the balcony are just insane. Make sure to check out the beautiful pool area as well. A great choice for a relaxing stay in Cadaques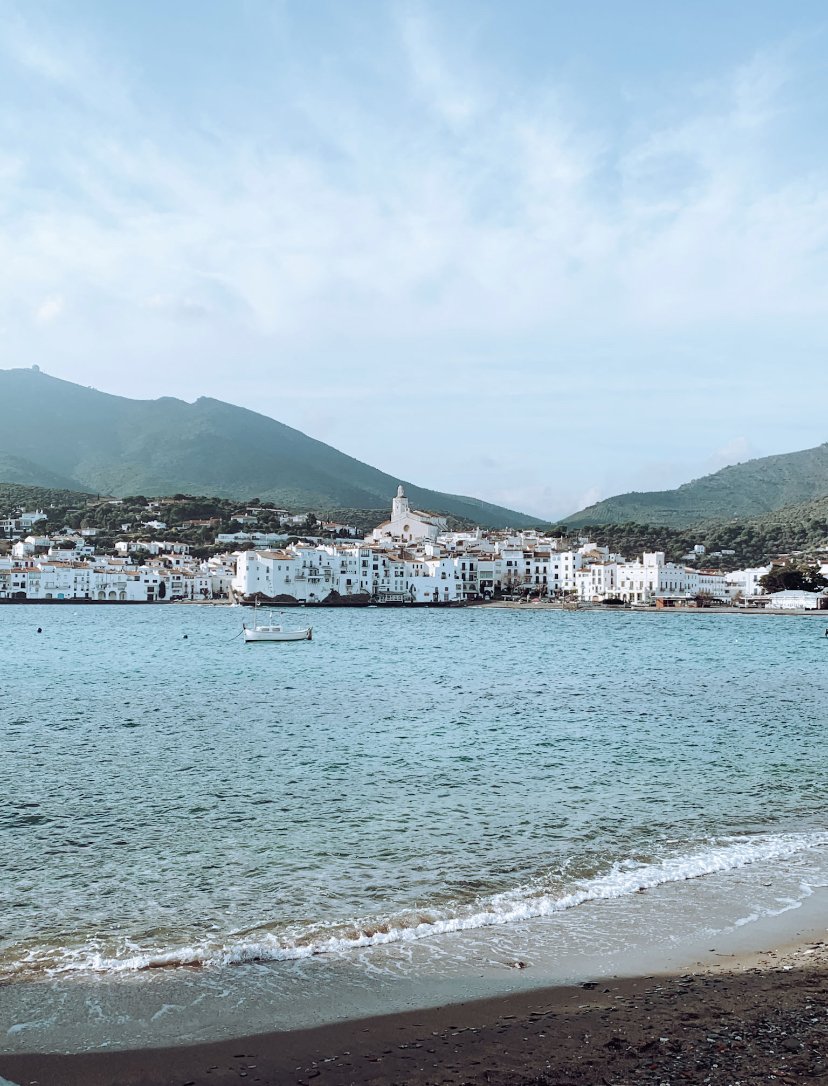 Things to do in Cadaques: Make sure to rent a car! 
Something that you should know about visiting Cadaques: Renting a car is a MUST when traveling to Cadaques. As beautiful as this place is, it's not easy to reach it, especially not with public transport. Personally, I do recommend renting a car if you want to go to places in Costa Brava. You will be so much more flexible and can spend as much time in every place as you want. 
When we visited Cadaques we rented a car with rentalcars.com and can 100% recommend it. The booking process was incredibly smooth and we were even able to pick up our car from the train station in Barcelona, instead of going to the airport. Apart from that, it is so much cheaper to pre-book your car instead of going there on the same day to rent a car (Trust me, we made this mistake before!) We decided to get complete insurance and did not have any problems during our trip. 
Check out rentalcars.com if you want to rent a car on your way to Cadaques
Let's start with our list of Things to do in Cadaques: 
Visit the house of Salvador Dali in Cadaques
Salvador Dali's house is probably THE most famous attraction to visit. And rightfully so! My boyfriend and I visited Dali's house on our first Cadaques trip and we were left mindblown. Salvador Dali used to live in this house together with his wife Gala who turned this house into the amazing work of art that it is today. Dali is one of the most famous Spanish artists and you really have to make sure to see his work! 
My personal highlight was the beautiful bedroom and numerous artworks all over the house. Believe me, this is not an average house you are visiting. This place is truly special and is a must-activity and one of the best things to do in Cadaques!
If you want to visit Dali's house make sure to get the tickets beforehand. The house itself is not very big which is why not many people are allowed to visit it daily.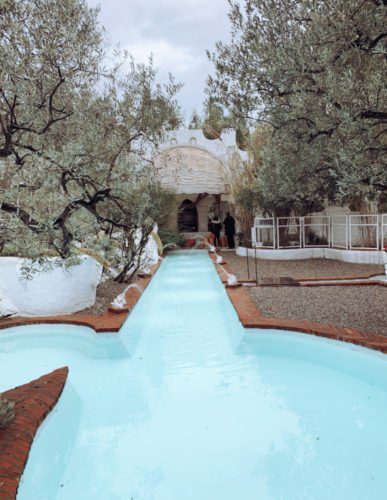 Explore the gorgeous beaches of Cadaques
Cadaques is famous for its white houses surrounded by dreamy turquoise water. The are many beaches in Cadaques you have to visit during your trip. And the best part: Some of the beaches are actually right in the city center. "Platja Gran" is the city's main beach where you can usually find many people enjoying the day. 
If you keep walking down the beach promenade you will reach "Platja del Pol" and "Platja Ses Oliveres". Even if you don't want to go for a swim you should visit them just to see the view of the white houses of Cadaques!
I wrote a blogpost about all beaches close to Cadaques which you can find here!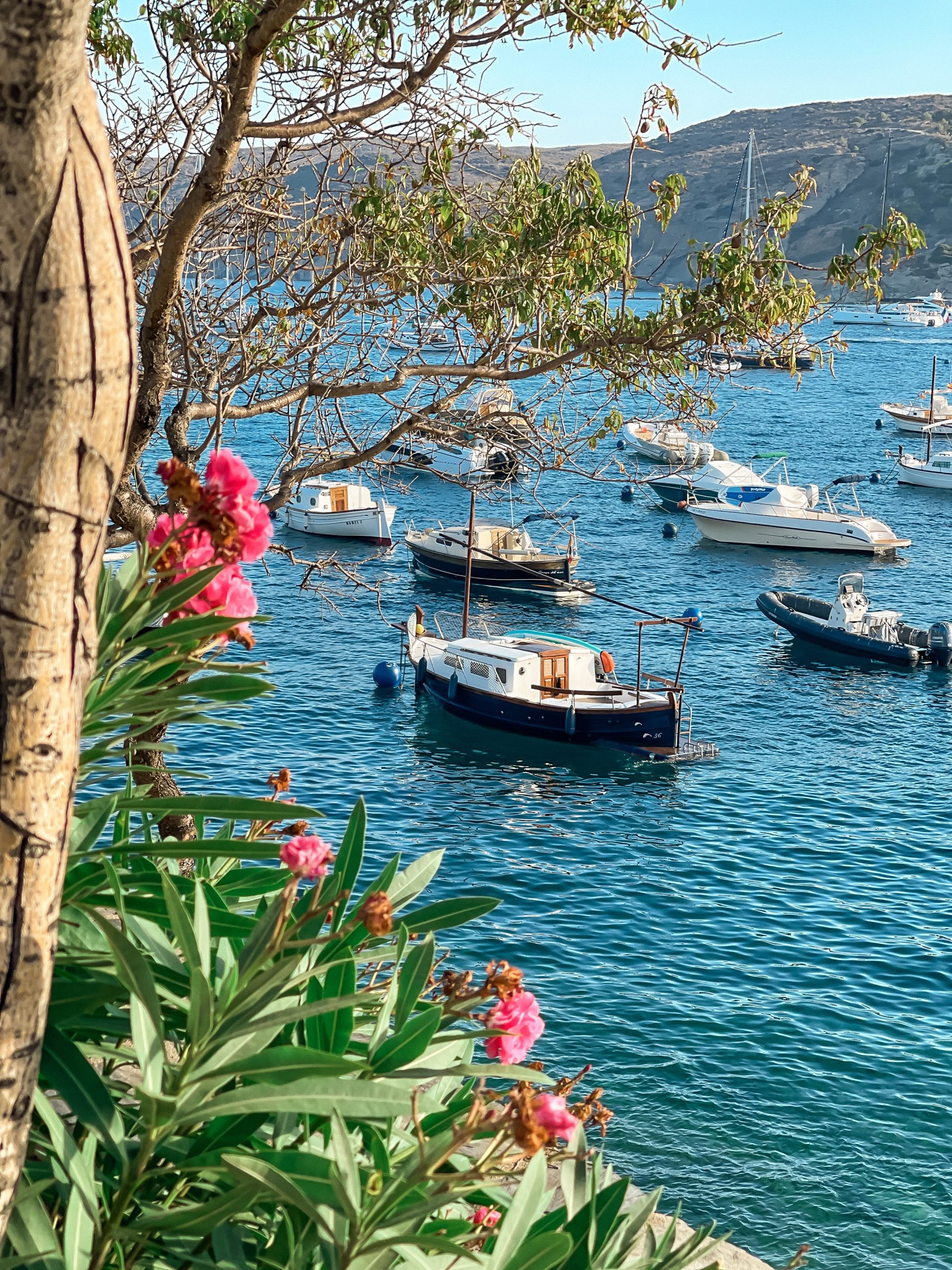 Go on a Catamaran boat trip in Cadaques
One of the best activities to do in Cadaques in summer is to go on a Catamaran trip! That way you get to see the close bays in the area and go snorkeling there. When we visited Cadaques I was so sad that we ran out of time and did not get a chance to do this. This Catamaran takes you to the natural park of Cap de Creus by boat, which is an area of untouched nature and crystal-clear water. Perfect for snorkeling! 
That way you can also see areas that you can only reach by boat. Because if you want to see the best bays of Costa Brava, then you have to go there by boat.
You can find more information about Catamaran trips in Cadaques and book your ticket here.
Romantic things to do in Cadaques: Rent a boat and explore the bays of Cadaques
This is an idea for a special activity to do in Cadaques: One of the best activities you can do in Cadaques is renting a small motor boat and exploring the surrounding beaches and bays. My boyfriend and I did the same activity in Blanes, but I found out that you can rent a boat in Cadaques as well. And no, you do not need a boating license to rent out these boats. 
We really enjoyed this activity because we could spend a romantic time together on the boat, go snorkeling, and explore the surrounding area at our own pace. We ended up seeing so many fishes and gorgeous rock formations under the water and truly had a great time. Make sure to take your snorkel gear with you!
You can find more information about renting out a boat here.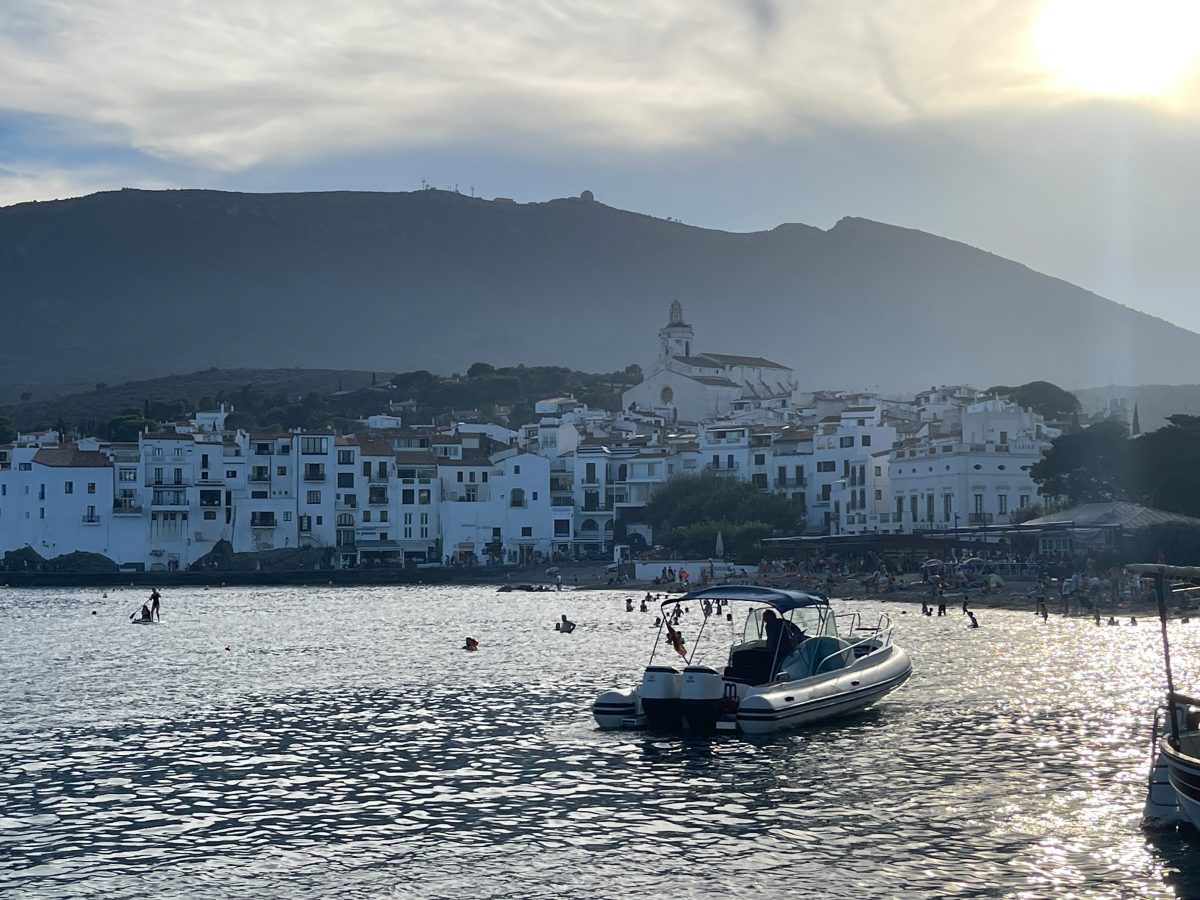 Visit the Cap de Creus lighthouse and the restaurant
The highlight of our Costa Brava trip was visiting the Cap de Creus lighthouse and having dinner at the restaurant there. And the best part: We arrived there right during sunset! The Cap de Creus Natural Park is only a short drive away from Cadaques and should be at the very top of your Costa Brava bucket list!
This natural park is home to untouched nature, so only a few people are allowed to visit it daily. Without a special permit, you are not even allowed to enter it with your car. With one exception: You can enter with your car if you have a reservation at the restaurant at the Cap de Creus lighthouse, which you can do here. My boyfriend and I went to this restaurant during the last evening of our trip and had the best time there. The views are just mindblowing. That really was one of our favorite things to do in Cadaques!
You can find more information about this restaurant and make a booking here.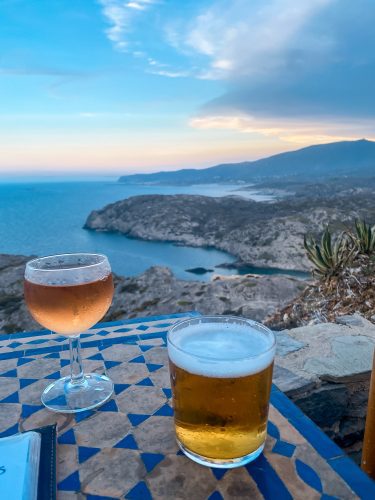 Explore the small streets of Cadaques
My boyfriend and I really enjoyed walking around the pebble streets of Cadaques which are surrounded by beautiful white houses. Every now and then we found local shops, art galleries, and beautiful bars we ended up visiting. The city of Cadaques is not very big and very walkable due to its size. During the 20th century, Cadaques became an important cultural center and tourist destination. There are so many things to see here!
I would recommend walking around the city center, visiting the Santa Maria Church, and enjoying the views of the city. That really is the most beautiful part about visiting Cadaques. The whole city is so dreamy and the streets are so inviting to get lost in!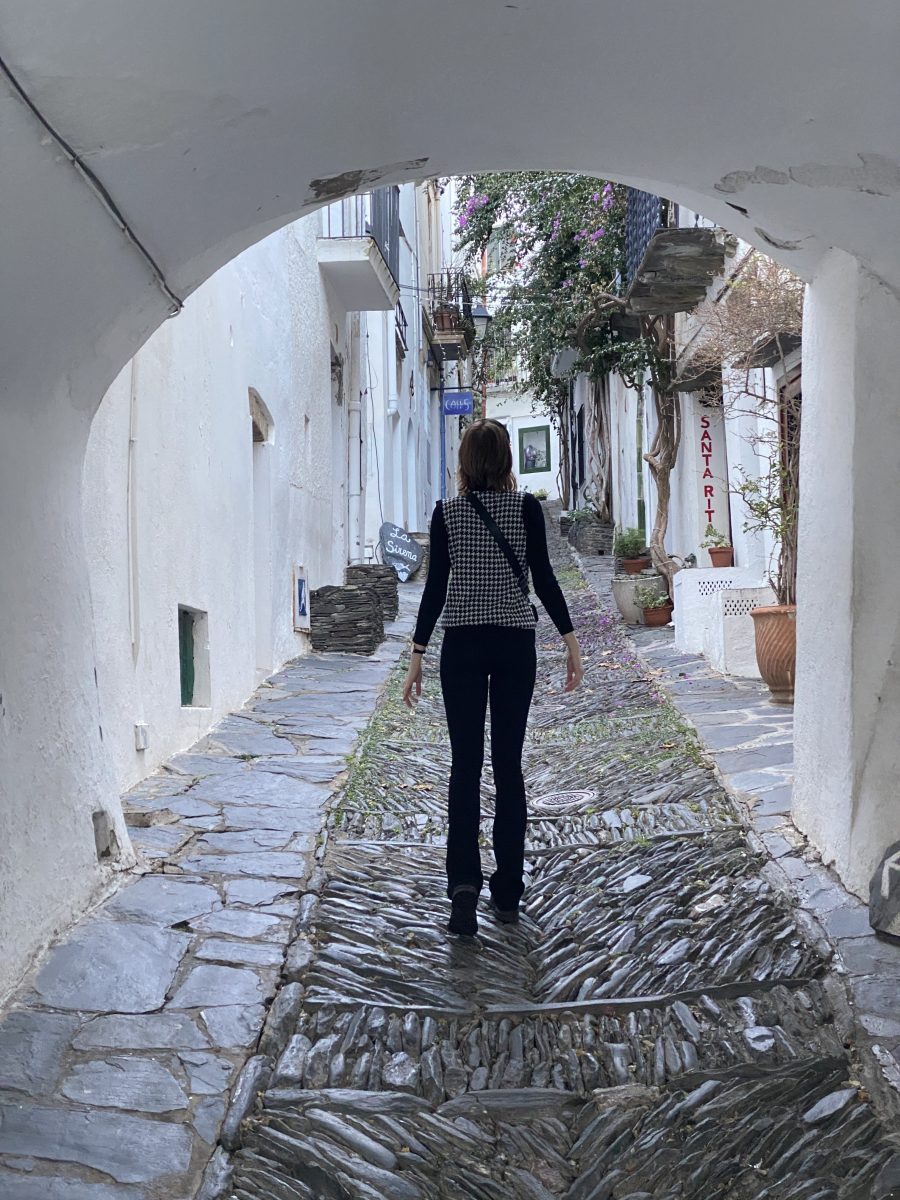 Visit the Santa Maria Church of Cadaques
The city of Cadaques is full of history and beautiful buildings! And the Santa Maria Church of Cadaques is one of them. This landmark from the 16th century is probably Cadaques' most famous building. You can find it on many postcards and souvenirs of Cadaques. The Santa Maria Church was built on one of the highest points of Cadaques and is therefore visible from almost anywhere in town. 
I really recommend visiting it just for the gorgeous views of the Mediterranean Sea and the surrounding areas from there.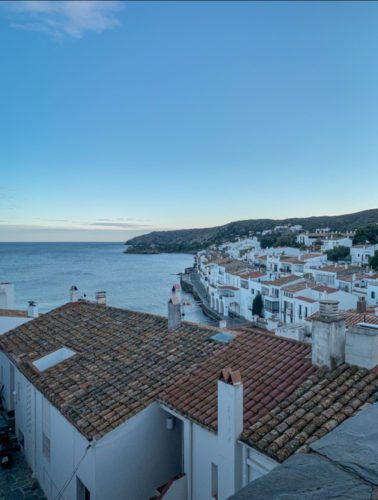 One of the best things to do in Cadaques: Have some local food and tapas in Cadaques
To me, visiting the Costa Brava is all about delicious food, tapas and incredible restaurants. And trust me when I say that you can eat incredibly well in Cadaques! You will find all kinds of different restaurants in Cadaques that will all offer you incredible food with fresh ingredients. 
When it comes to restaurants I firstly have to mention the world-famous "Compartir" that is well-known for its fresh seafood. It is not the cheapest place, but perfect for a special occasion. Apart from that, you should try "Es Balconet" for delicious Spanish food and tasty rice dishes. If you want to try something else, I can also recommend "Pizzeria La Gritta Passeig" for amazing Pizza right in front of the beach in Cadaqués. 
Whatever your preference is, you can find incredible restaurants in Cadaques!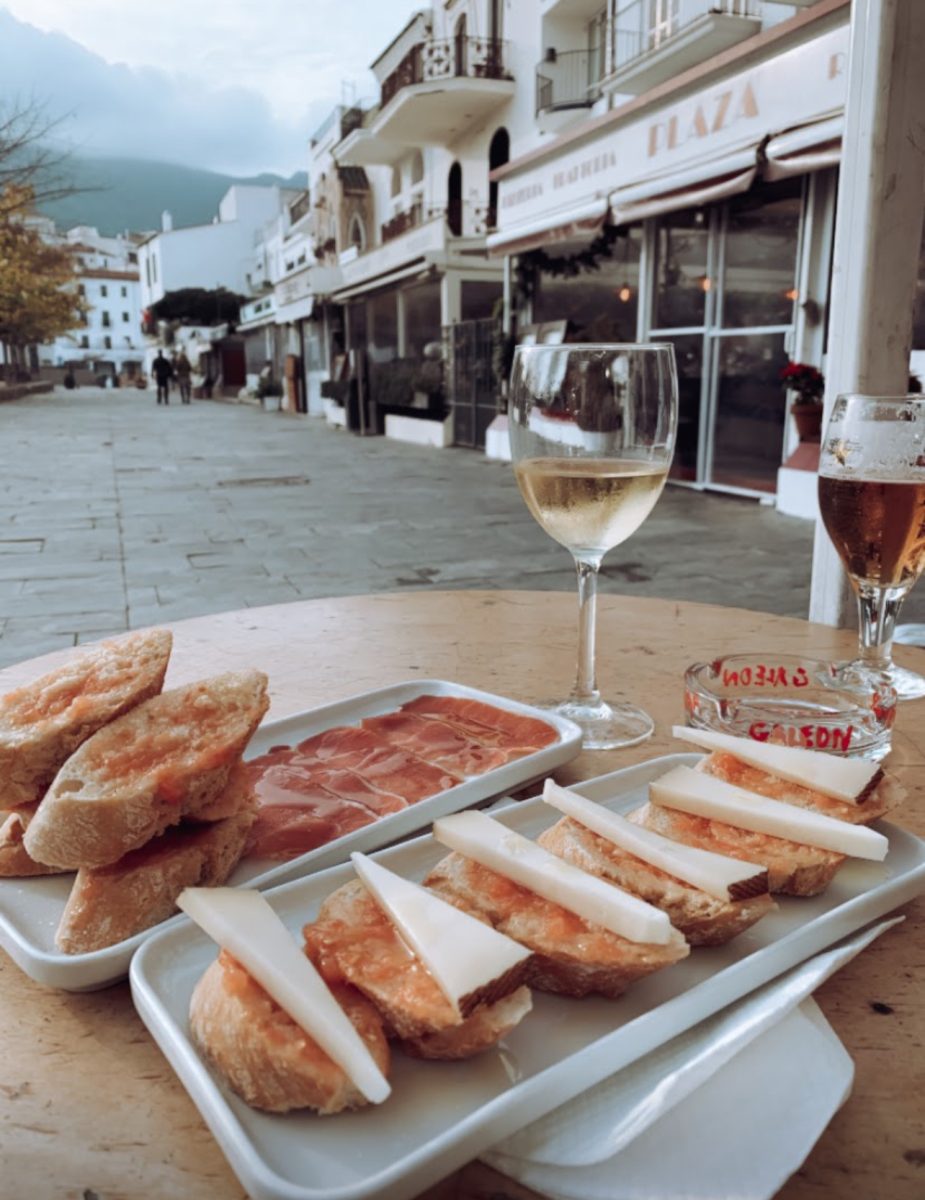 Go to one of the famous ice cream shops in Cadaques
We visited Cadaques in August in the middle of a heatwave. It was so hot during the day that we just kept buying water bottles and tried to not spend too much time in the sun! When we walked around Cadaques we saw several different ice cream shops which literally saved our lives. I ordered two ice-creams in one hour, no regrets! 
If you are a fan of ice cream you will have a great time in Cadaques. The two places I can recommend here are "JOIA" and "Gelateria Es Cucurutxo". Honestly, trying out the ice cream places is one of the best things to do in Cadaques on a hot day!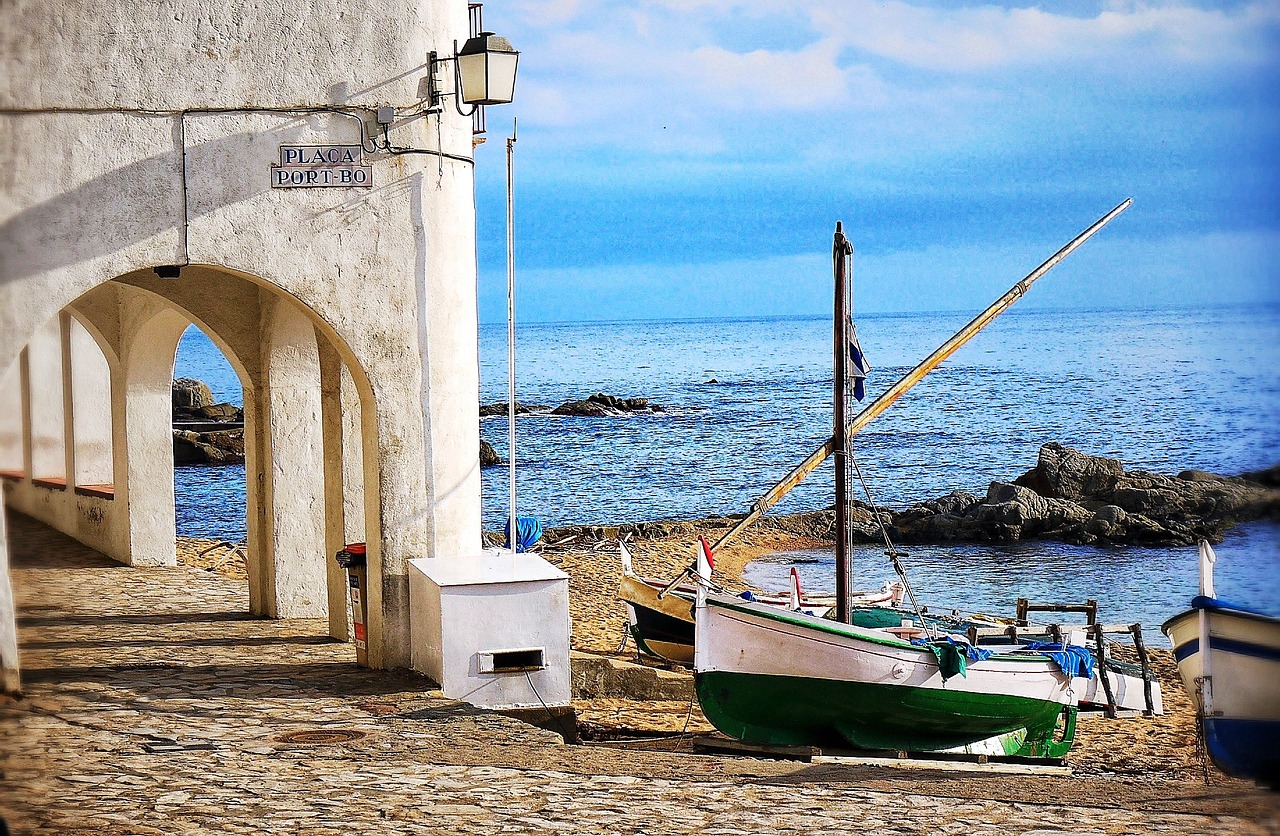 Visit the local souvenir shops in Cadaques
Let's be honest. I could spend hours exploring all the different souvenir shops in Cadaques. We basically spent the whole day walking around the city and stopping at bars and souvenir shops to have a look inside. 
When you walk down the beach promenade in Cadaques you will see many local shops where you can find clothes, jewelry, bags, and souvenirs from Cadaques. The souvenir shops in Cadaques I can recommend are "mo cadaqués" for clothes and accessories. Then, you can check out "Sa Tortuga" and "Boutique Pepa" for clothes. For souvenirs and gifts, make sure to visit "Colmado Cadaques" (highly recommended!).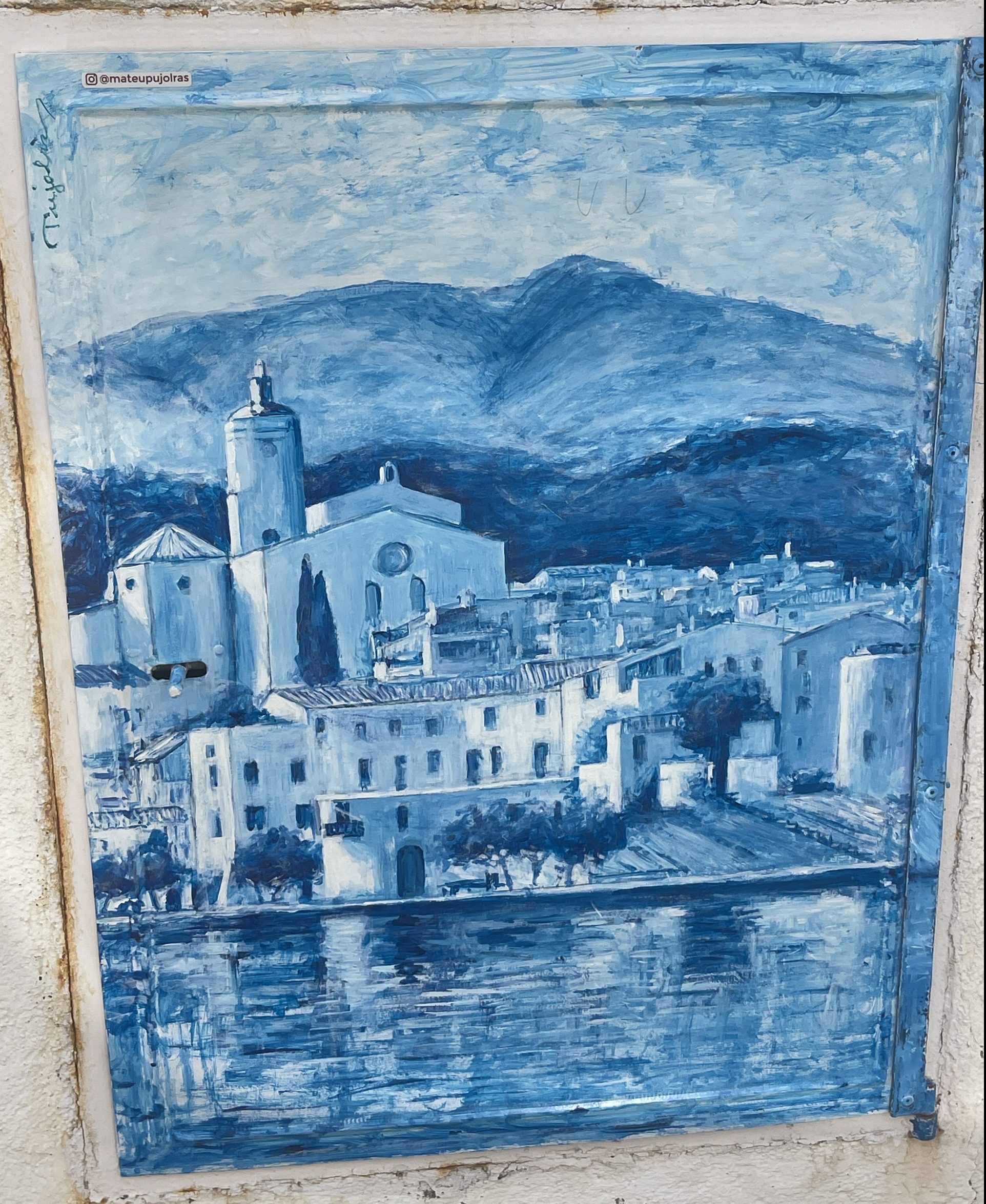 Check out Cadaques' famous Bar: Meliton 
Did you know that Cadaques is not only famous for its white houses but was also frequently visited by chess players and other artists? Make sure to visit Bar Meliton which is known for famous chess player Marcel Duchamp who visited it frequently during his time in Cadaques. This bar also has a photo of him visiting. And apart from that, you can find photos of other famous or not-so-famous people visiting Bar Meliton. Bar Meliton is right next to the main beach of Cadaques, so you cannot miss it!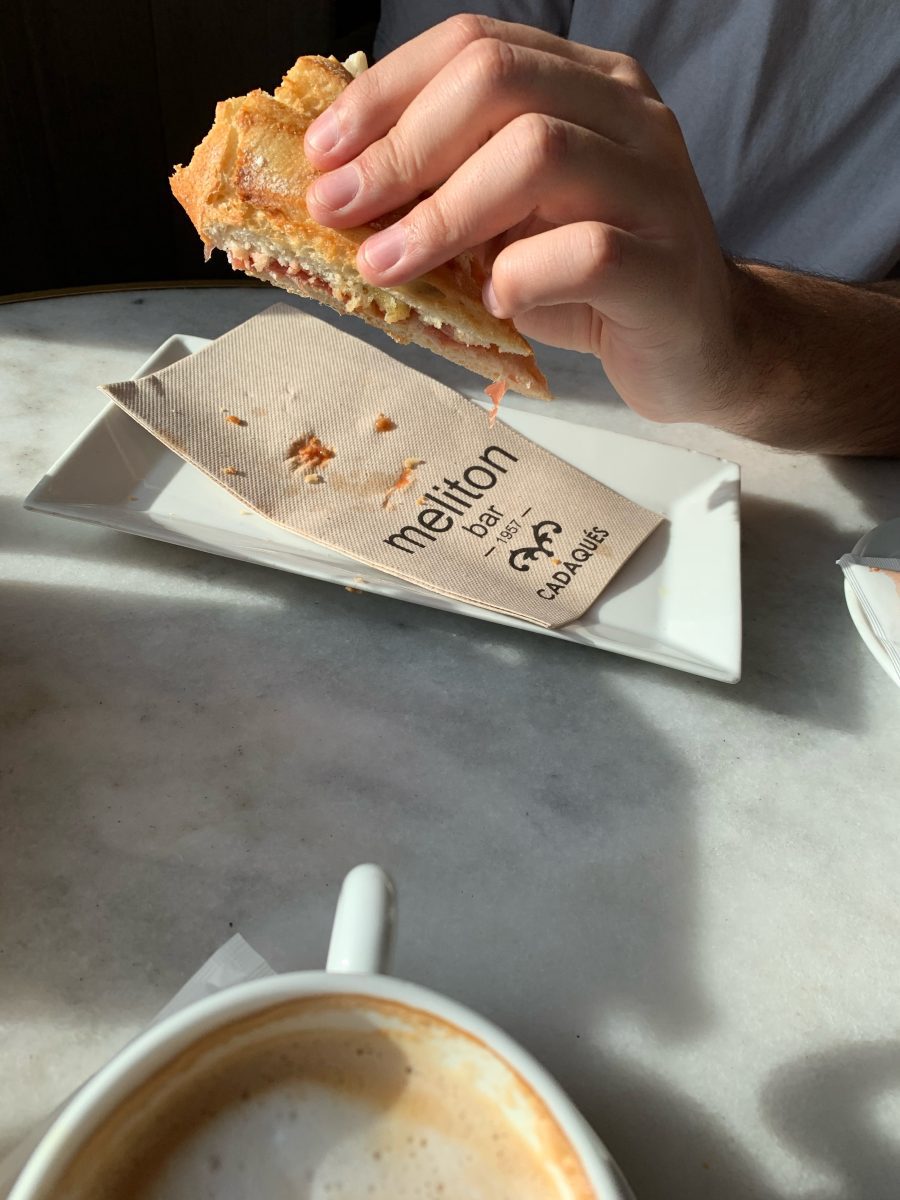 Another incredible bar in Cadaques: Brown Sugar
I love promoting small businesses and this bar in Cadaques is really worth mentioning: Brown Sugar for tasty drinks in a unique environment. During the day, you can come here to enjoy a fresh smoothie, and during the evening this bar offers great cocktails and tapas. 
The interior is very cozy and colorfully decorated. And I can guarantee that you will feel at home. We had a very nice chat with the owner of this place who gave us some great tips for our Cadaques trip.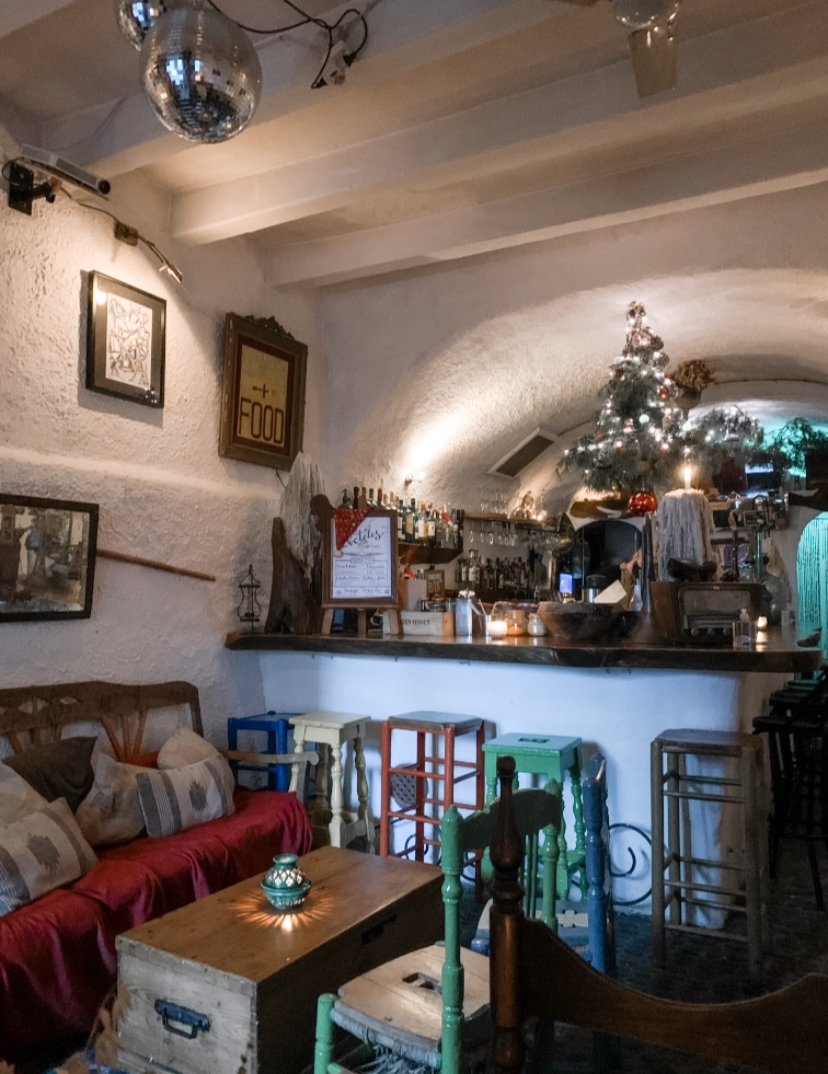 Cadaques hiking activities: Hike to Far de Cala nans 
Cadaques is also the perfect destination for hiking fans. There are many hiking routes that you can go on that start in Cadaques. A popular hiking destination is the lighthouse "Far de Cala Nans". It's a 2-hour hike going South from Cadaques following the coastline of Cadaques. From what I have seen, the route is not very challenging and popular amongst runners and families. This hiking trail takes you through Cadaques' gorgeous coastline with pretty views and nature. A top tip!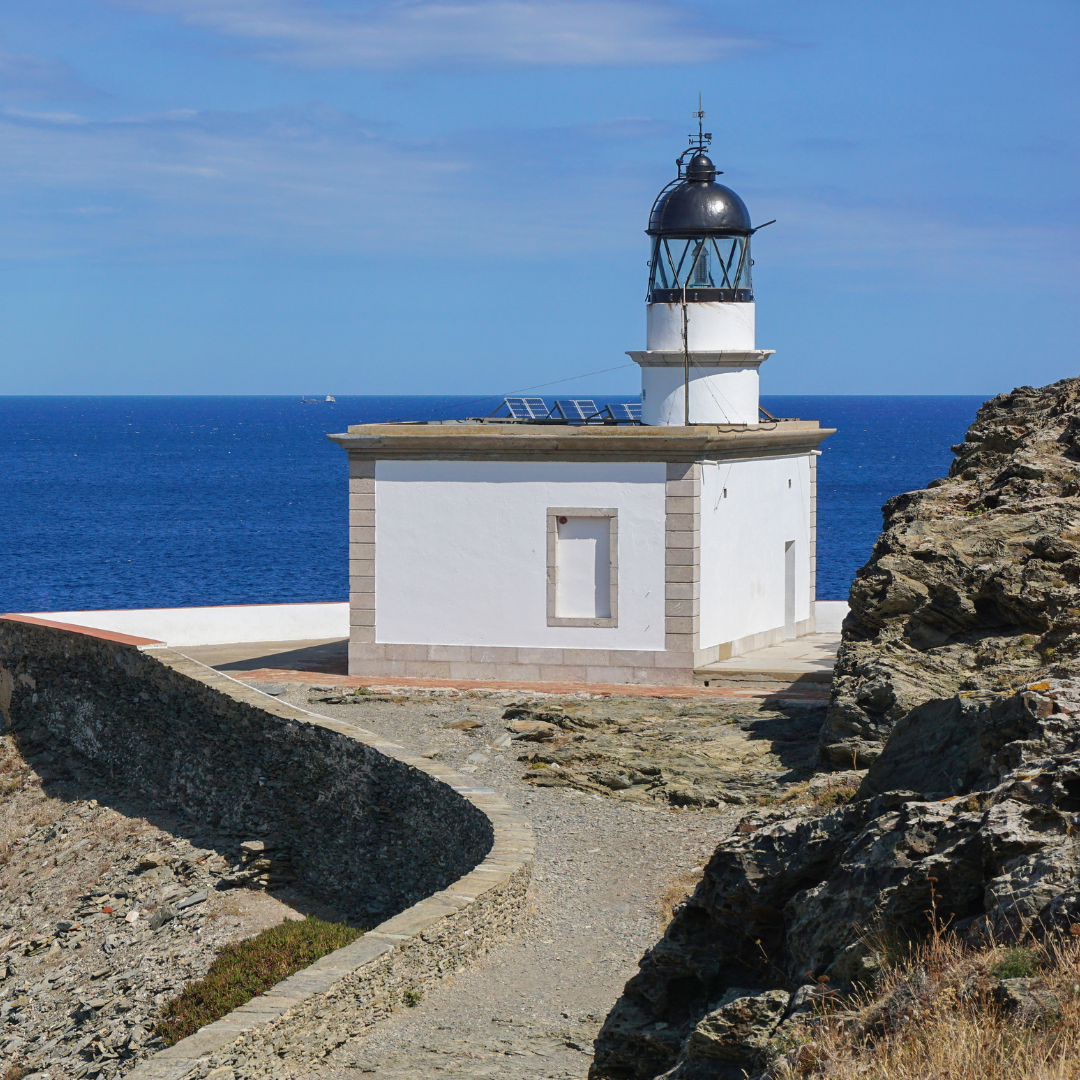 FAQ about things to do in Cadaques: 
How long should I stay in Cadaques?
When it comes to staying in Cadaques we have to think about how much time we actually want to spend in the city. If you just want to stay in Cadaques, one night should be enough. But if you want to explore the surrounding areas and beaches, go hiking, and visit Roses or Girona as well, you can easily spend several days in Cadaques. The Costa Brava is a gorgeous area to explore and trust me, it is so worth it. Many travelers say the Costa Brava is their favorite area to visit in Spain!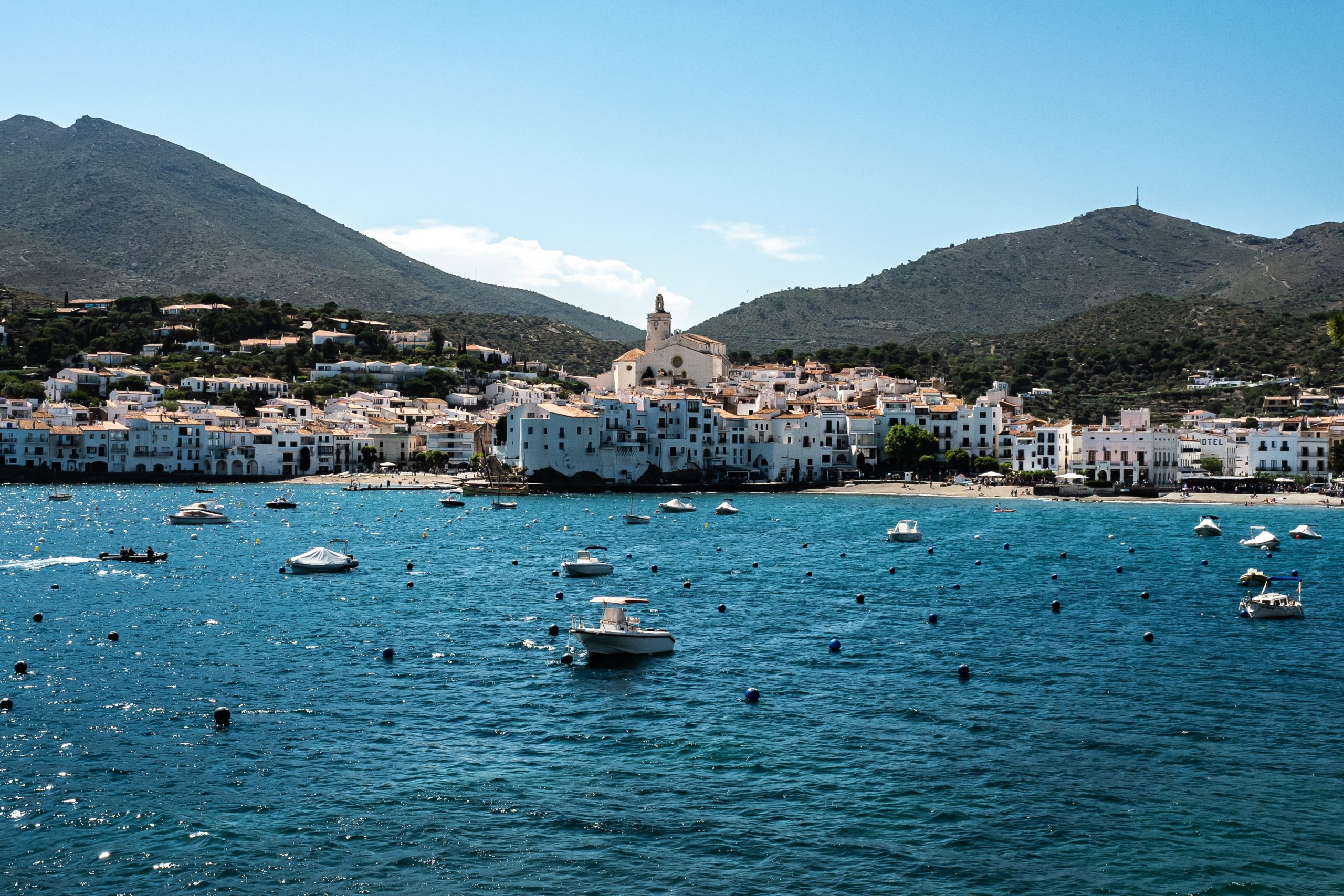 What's the best time to visit Cadaques?
The first time we visited Cadaques was in early January and to our surprise the city was very empty and many local restaurants were closed. On the one side, this was great because we had such a relaxing time, did not have to queue anywhere, and really enjoyed our stay. But it was very cold and we really missed some of the restaurants we really wanted to visit. 
We visited Cadaques again in August, which was in the middle of high season. Our trip was in the middle of a heat wave, temperatures were around 35 degrees with insane humidity. The smaller beaches in the city were completely full of people trying to cool down at the water. 
To sum it up, I think it depends on what kind of traveler you are. I think you will have the best time when you visit Cadaques in September/October and April/May. But even if you happen to visit during low season Cadaques is really worth visiting.