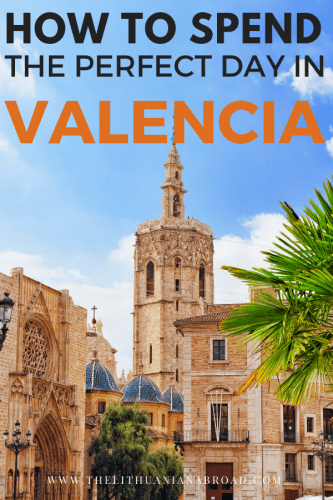 Oh boy, why did it take me almost five years of living in Spain to finally go to Valencia? I still struggle to figure out why. Somehow I thought Valencia was a city mainly for old people and was quite touristic. But let me tell you beforehand: You can have A LOT of fun in Valencia, and it is full of young people and has everything you could ask for: A beach, a beautiful old town, a modern part of tun, green places and and and. Last week we went to Valencia for one weekend and I had an amazing time. So here I will let you know what you can do in one day in Valencia when you do not have a lot of time. A speed travel guide is what I am going to call it. (And I am going to tell you where you will have the best Paella!!)
Other blog posts that could be interesting for you:
What is Valencia famous for?
There are many different things Valencia is famous for. Let me list a couple of them for you:
Paella Valenciana: A spanish rice dish originally from Valencia. The typical Valencia Paella contains rabbit, chicken and sometimes duck
Horchata de Trufa: A refreshing drink made out of water, sugar and tiger nuts. It has a very specific taste
Agua de Valencia: A popular drink that consists of orange juice, champagne and gin (super strong!)
Fallas de Valencia: Annual celebration held in Valencia, main days of the celebration are the 15th to 19th of March
Spending the night? Here are great places to stay in Valencia:
€: Stay with fellow travellers at the Purple Nest Hostel
A great and affordable place to stay where you can meet fellow travelers in Valencia. This hostel offers shared and private rooms and looks very inviting and sociable. The bus that takes you to the beach stops close to the hostel, so perfect!
This is a very central place to stay in Valencia, and it looks so modern! In my opinion, one of the best areas of Valencia. Perfect if you are coming to Valencia with a loved one or with a friend.
€€€: Everything you could ask for at Vincci Lys
This hotel has everything you could ask for! A beautiful rooftop terrace, beautiful rooms, and an amazing breakfast. The location is perfect, too! You will be close to all attractions, monuments, and good restaurants.
Interactive Map for one day in Valencia
Explore Valencia with the Hop-On Hop-Off Bus
These famous red buses are a great way to get to know a city if you only planning to stay there for a short time. The principle is quite simple: The hop-on hop-off bus in Valencia stops at 17 different stops. Just get on the bus at one of these stops and get off once you've arrived at your desired destination. When you want to leave again you just have to wait for the next bus, which usually arrives in a couple of minutes.
Additionally, an audio guide in 10 (!) teaches you everything you need to know about Valencia, its history, and its attractions.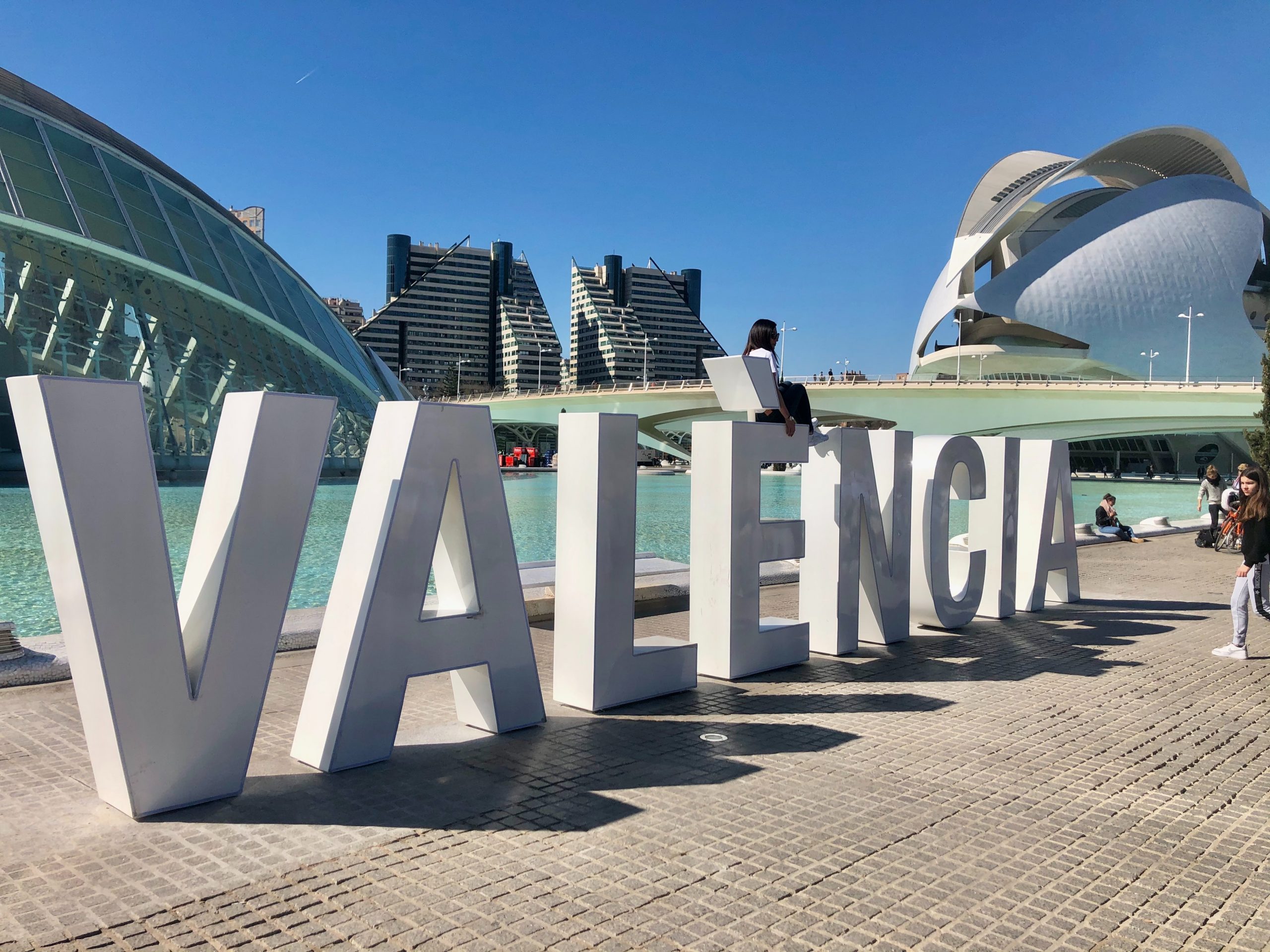 The best part: The 24-ticket for the hop-on hop-off bus costs 19€, while the ticket for 48 hours only costs 20€. So affordable! By the way, you are still able to cancel your tickets up to 24 before the validation date of your ticket. So you are covered in case your travel plans change 🙂
Do a walking tour and find out about Valencia's three UNESCO World Heritage Sites
Did you know Valencia has three UNESCO World Heritage sites? Yes, Silk Exchange (Lonja de la Seda), the Water Tribunal (Tribunal de las Aguas), and the Fallas (an annual festival featuring ephemeral art, fire, and fireworks). Not many places all over the world can say they have so many. I always love finding out about a city's history, especially in a special town like Valencia. That is why I would recommend doing this bilingual walking tour, where you will visit the city's World Heritage sites and learn about the history behind them!
The best part: The price of the walking tour already includes the entry ticket to the Silk Exchange and the City Hall. That's why I think it is very affordable and so practical!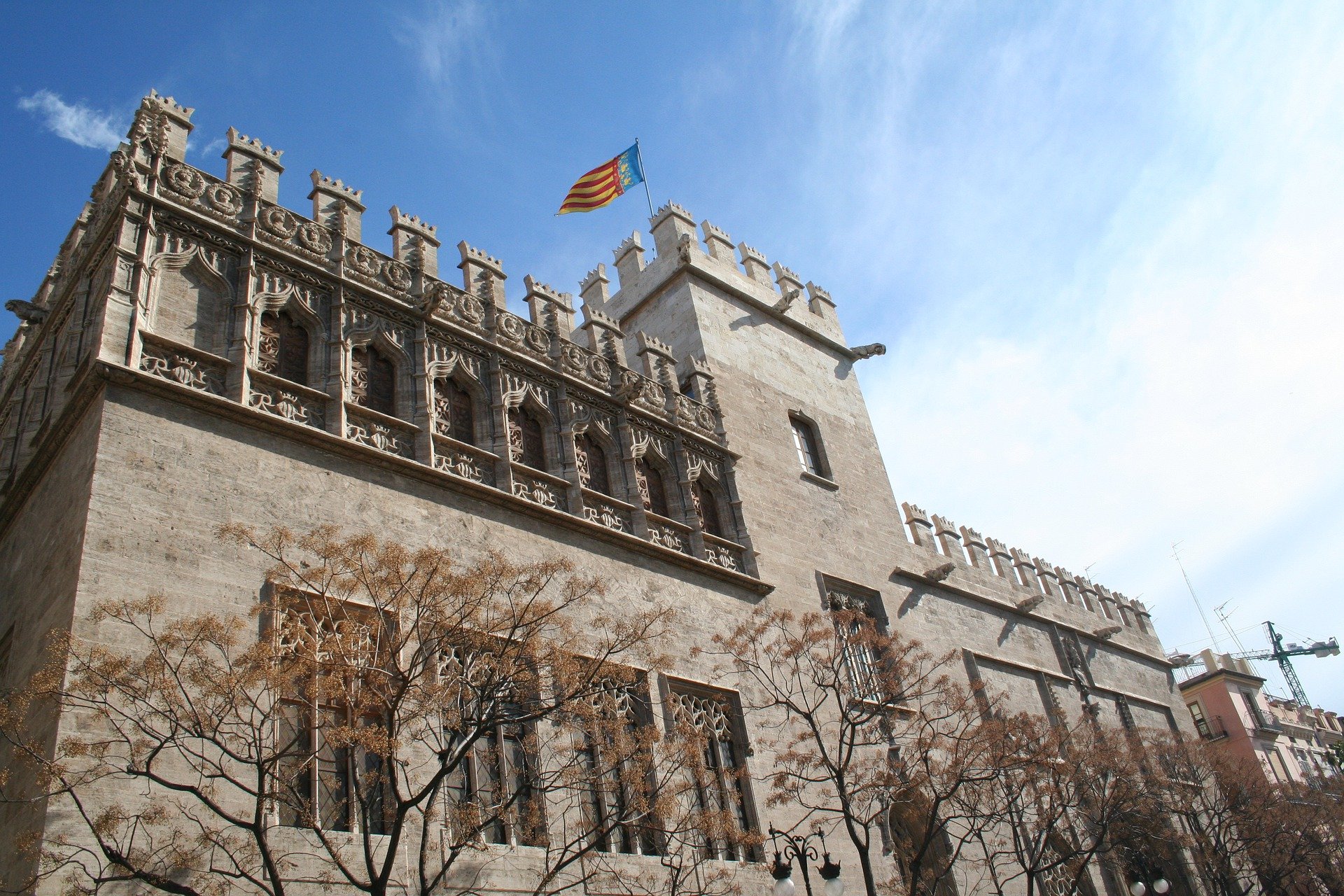 Keep in mind, that the tour is offered only twice or three times per week. That is why I would recommend getting your tickets in advance and planning accordingly. By the way, you can still cancel your tickets up to 24hours before the tour and still get a full refund.
Get free entrance to Valencia's best museums with the Valencia Tourist Card
To be fair, visiting Valencia is not expensive. I would say Valencia is a very affordable destination. But still, if you have to pay for entrances to the museum, public transport, and food, the expenses sum up. When I was researching about Valencia I found out that they offer a special Tourist card that gives you really great discounts. Here, you can decide between the 24, 48, or 72 hours options.
Here, I summarised some discounts/freebies that come with the Valencia Tourist Cards (there are many more!):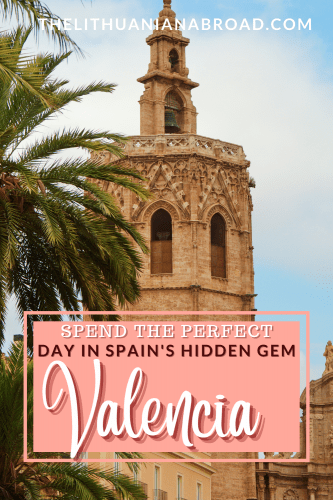 free usage of public transport within Valencia, that even INCLUDES transport to the airport!
free entrance to public museums
discounts on selected museums or attractions in Valencia, like the Oceanogràfic 
discounts on selected souvenir shops
discounts for selected tours
If you are planning to explore Valencia in a short amount of time, this card is a major cost-saver. By the way, you are still able to cancel it up to 24 hours before the validation date in order to get a full refund. In case your travel plans change, you are still covered 🙂
The Best Places to Eat in Valencia… Yuuum
If you are like me and food is super important for you when traveling, I got you! If you are already a fan of Spanish food, then you will be completely mindblown in Valencia:
Voltereta, Bienvenido a Bali
Now this ladies and gentlemen, is where you go to get your Instagram photos taken. It is an absolutely gorgeous place which is decorated in a bohemian style. Their menu consists of many different small dishes, mostly "trendy" plates. Here, you will find e.g. different bowls, tacos, and ceviche.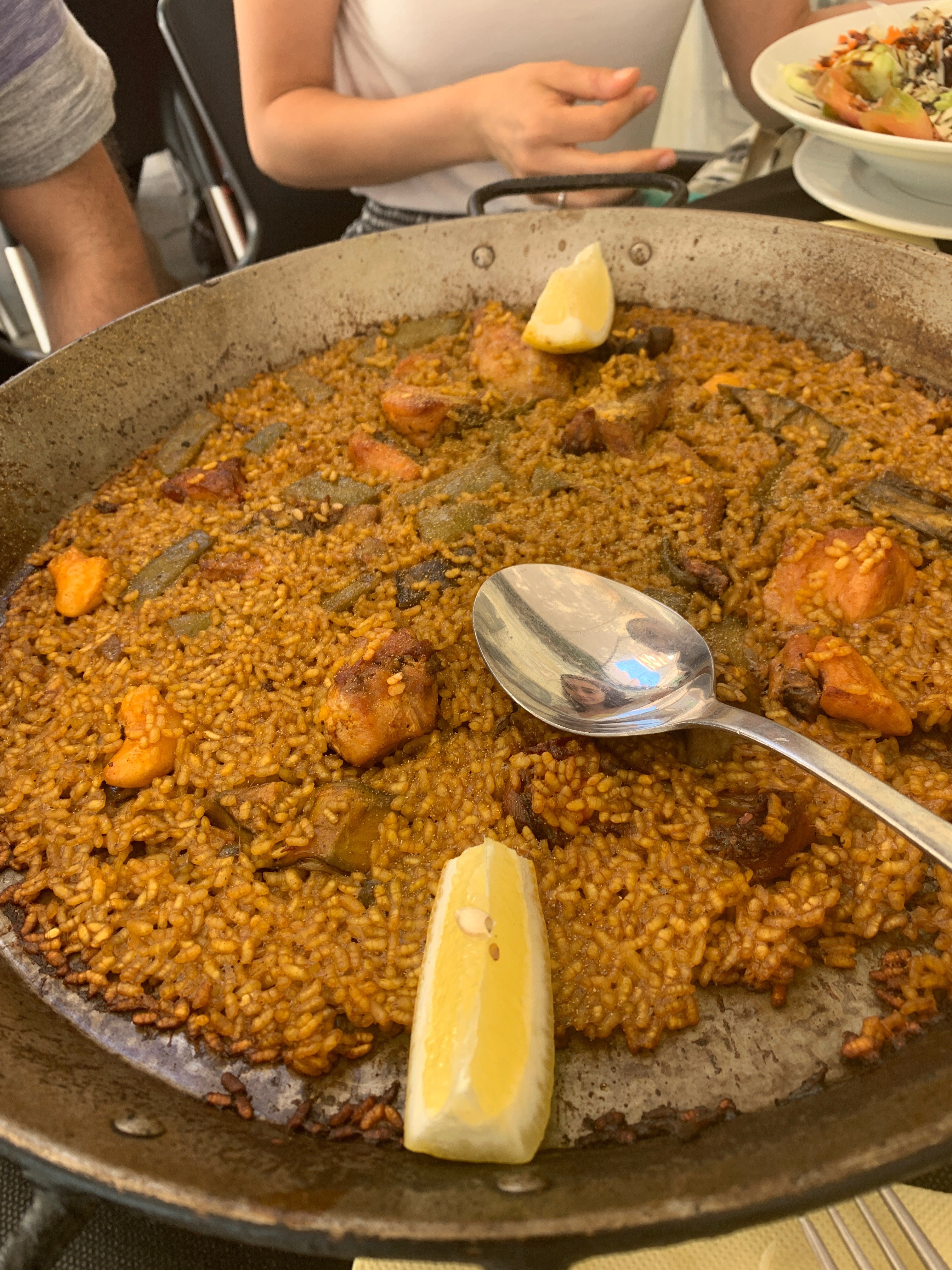 Make sure to make a reservation in advance! We were told that it's quite hard to get a table there!
Yuso, for a great Paella Valenciana
You have to try the Valencian Paella during your stay! I found Yuso to be a great and affordable place. During the week they also have an affordable menu del dia, that also includes Paella. If you are planning to go during the weekend you should make a reservation though!
I have to be honest with you. Since I already live in Spain I do not only try Spanish Food when traveling around Spain. I also really like Italian Food and wine. This place seems great for an afternoon wine and a cheese plate. The owner is so lovely as well. I really recommend this place!
Rent Bikes to go around Valencia!
I would not recommend you to rent a bike in Madrid to explore the city, simply because I find it too dangerous and the bike paths are not great (or non-existent). But I had the best time going around Valencia by bike. Not only is it super affordable, we paid 4Euros per bike for two hours, but it's also so efficient when you do not have that much time to walk everywhere. The Parc del Museu de les Ciències is perfect for bikes!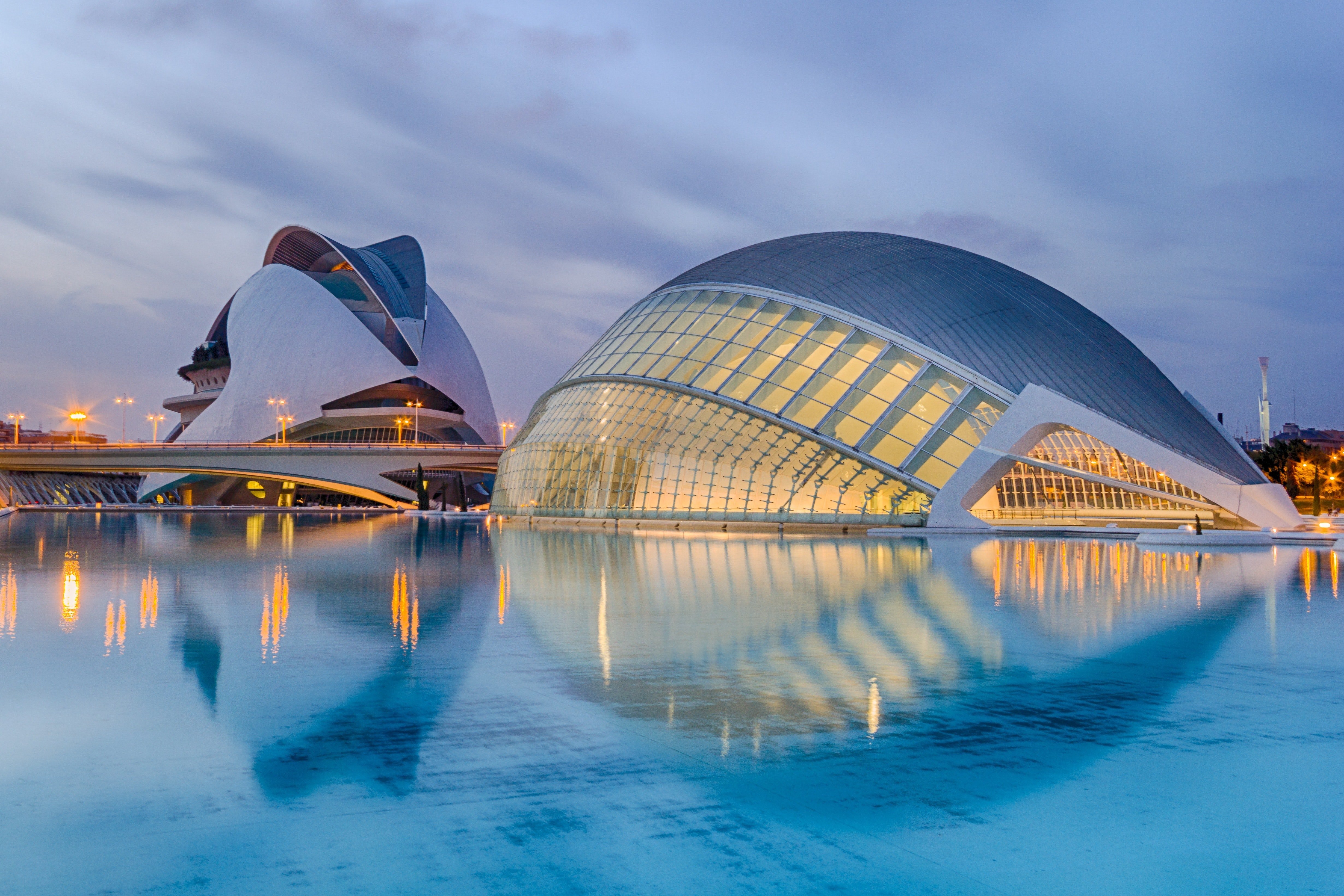 We rented our bikes in the old town. There are tons of places where you can rent them and the price was similar everywhere. From the old town we rode down the whole river to the Ciutat de les Arts, and it was incredible. The views you have in such a short amount of time are incredible. And I am sure it would have been too much to go all this way walking.
The Old Town in Valencia
Did you know that Valencia is more than 2000 years old and has been home to the Romans and Muslims since its foundation? The old town of Valencia is absolutely stunning and one of the biggest Historic Centres in Spain. Absolute must-see: The Cathedral and the Basílica de la Vírgen de los Desamparados (Basilica of our Lady of the Forsaken).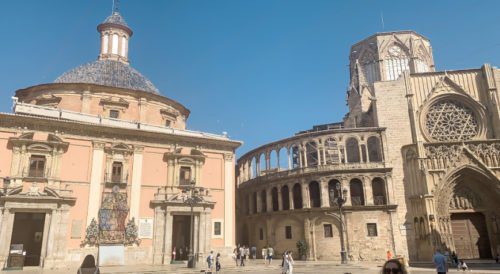 Must See in Valencia: The City of Arts & Sciences (Ciutat de les Arts i les Ciències)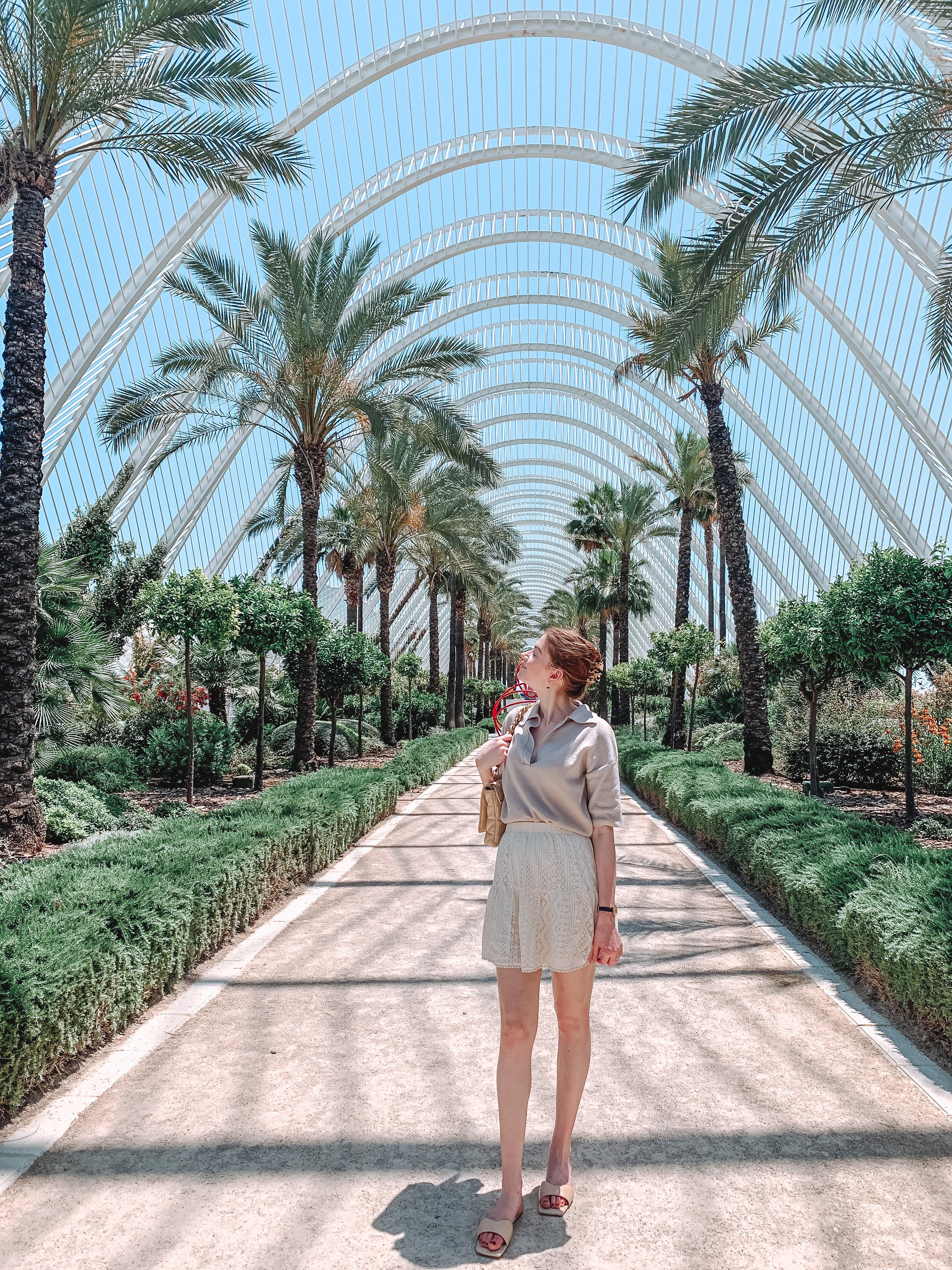 The City of Arts and Sciences is a Cultural and Architectural Complex with a Museum, that Valencia is internationally famous for. It is one of the 12 Treasures of Spain and one of the places you must visit in Valencia. Let me tell what it consists of:
L'Hemisfèric: planetarium in a shape of a giant eye. There is an enormous echo going through the whole building. So if two people stand on the opposite sites of it, they can speak to each other.
Museu de les Ciències Príncipe Felipe : An interactive museum built in a shape of a whale
Palau de les Arts Reina Sofia: An opera house
L'Umbracle: A construction with an open structure that includes plant species that typically grow in Valencia
(There are more but I feel like those are the most important ones)
Go to the Mercat Central de València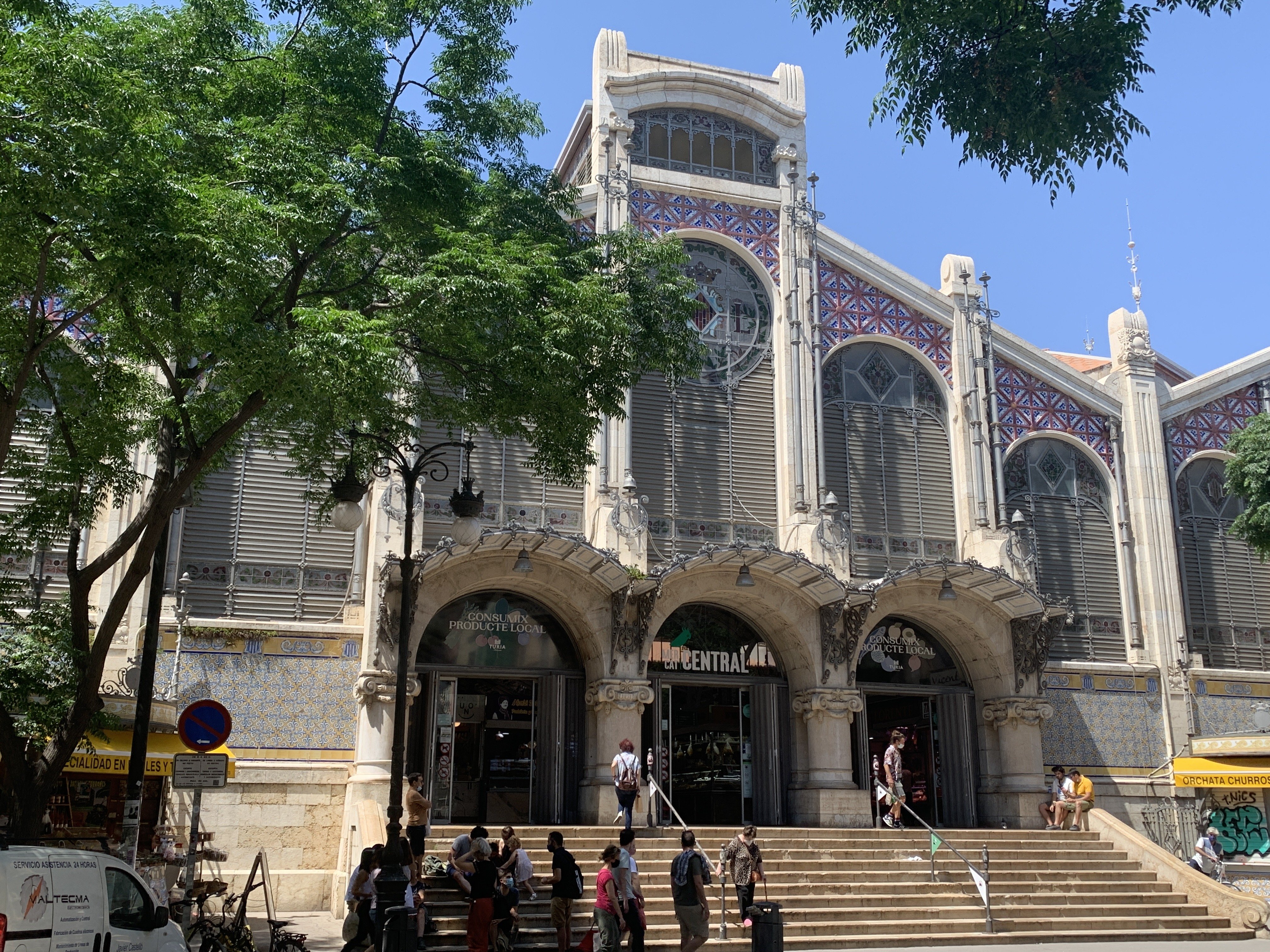 I love going to markets to find typical dishes and other local goodies! And the mercat central de Valéncia definitely did not disappoint! It is one of the main sights of the city so you really need to check it out.
The building itself is already absolutely beautiful. The light that enters the colorful window panels through the roof is really unique and gives it a vintage touch. The market is full of all kinds of food stands. You will find a variety of fish, meat, fruit, and food-to-go stands. Apart from that also souvenir shops, restaurants and (of course) local wines. I recommend you to try the local aqua de horchata here.
Have some drinks at Mercat de Colón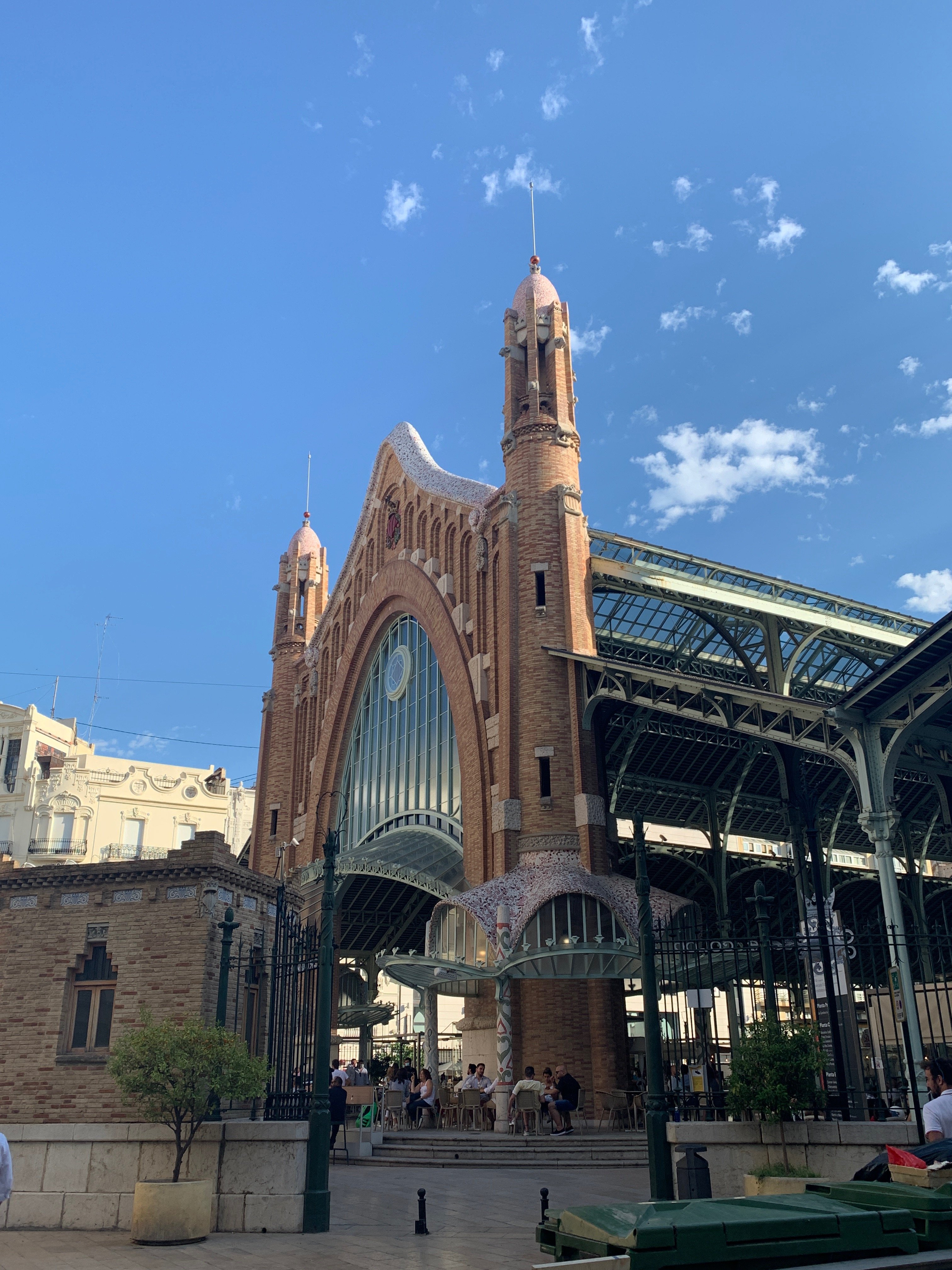 The Mercat de Colón used to be a market. But now it is a dining and shopping center. It is the perfect location to have some drinks in the afternoon, and maybe to just stay until the evening. There are many bars with a lot of seating options.
How about trying Agua de Valencia here? (Typical Alcoholic Beverage that contains orange juice, champagne and gin)
Go to the Beach in Valencia
I am sure one of the reasons why you came to Valencia is because it has a beach! And yes, it is really beautiful. It might seem a bit crowded but once you walk a little bit further you will find yourself on an empty beach.
You need to take the bus when going to the beach. Buses and Taxis are really affordable in Valencia so there is nothing to worry about. Once you reach the beach area of Valencia you will see many old fishermen's houses. Some of them were bought and converted into restaurants and brunch places. You really should try out "La más bonita". Do not forget to make a reservation before! In the interactive map I set a location called "Passeig Marítim de València". That's a good destination to set on your map if you want to go to the beach.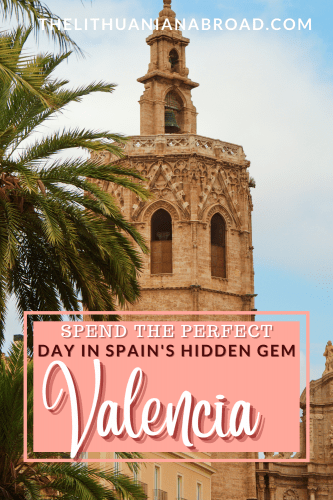 And that was my guide for having a super full day in Valencia. I hope you enjoyed it 🙂 Have you ever been there?